In the fast-paced world of event planning, the shift towards digital solutions has been nothing short of revolutionary. Gone are the days of cumbersome paper lists and manual entry, as event check-in app has risen to become an integral part of a seamless event experience. These systems are not just a trend; they are the new standard, offering a level of efficiency and sophistication that traditional methods can't match.
Why You Need Event Check-In Software?
Why embrace this technological shift? The reasons are compelling. Event check-in software simplifies management, drastically reduces the potential for human error, and significantly speeds up the check-in process. This efficiency enables guests, particularly at Conference, Trade Shows, Premium VIP events, to bypass lengthy queues and delays, ensuring they receive the best possible first impression of your event. Furthermore, Event check-in systems are a goldmine of data, providing real-time insights into attendee behavior and event engagement that can be invaluable for future planning and marketing strategies.
What are Event Check-in Systems?
Event check-in software is a transformative tool in the event industry, a digital concierge that streamlines the arrival and registration process for attendees. This technology has redefined the first touchpoint of the event experience, replacing paper-based systems and long lines with a swift, secure, and interactive entry process. As detailed by leading industry platforms like Cvent and EventX, these systems are not just about marking attendance; they are comprehensive solutions that enhance engagement, facilitate networking, and manage attendee data with precision.
How does Event Check-in Apps Work?
The process begins well before the event day, with attendees registering event online and receiving digital confirmations, often in the form of QR codes or NFC technology. On arrival, guests can check themselves in using self-service kiosks or be greeted by staff equipped with tablets who can quickly verify their details, often just by scanning a code (Refer to the demo of the above video). This technology not only speeds up the entry process but also significantly reduces the potential for errors and bottlenecks, allowing event staff to focus on welcoming guests rather than managing paperwork.
Once checked in, the software can trigger a series of actions: printing personalized badges, notifying hosts of VIP arrivals, and even customizing the attendee's experience based on their preferences and profile. The sophistication of these systems lies in their ability to integrate with other event management platforms, syncing attendee data, and providing real-time insights. Organizers can track attendance patterns, session popularity, and even food and beverage consumption, enabling them to make on-the-fly adjustments to the event and gather valuable data for future planning.
Moreover, as highlighted by the experts, the functionality of these systems extends beyond the check-in process. They often include features for session management, lead retrieval for exhibitors, and interactive elements like polls and surveys to engage attendees. This integration ensures a cohesive and immersive event experience from start to finish.
In essence, Event check-in software is the nexus between technology and human interaction in the event space, offering a sophisticated, data-driven approach to managing attendees while maintaining the personal touch that is critical to the event experience. It's an indispensable tool for modern event planners seeking to create efficient, memorable, and data-rich events.
What are the Benefits Of Event Check-In Software?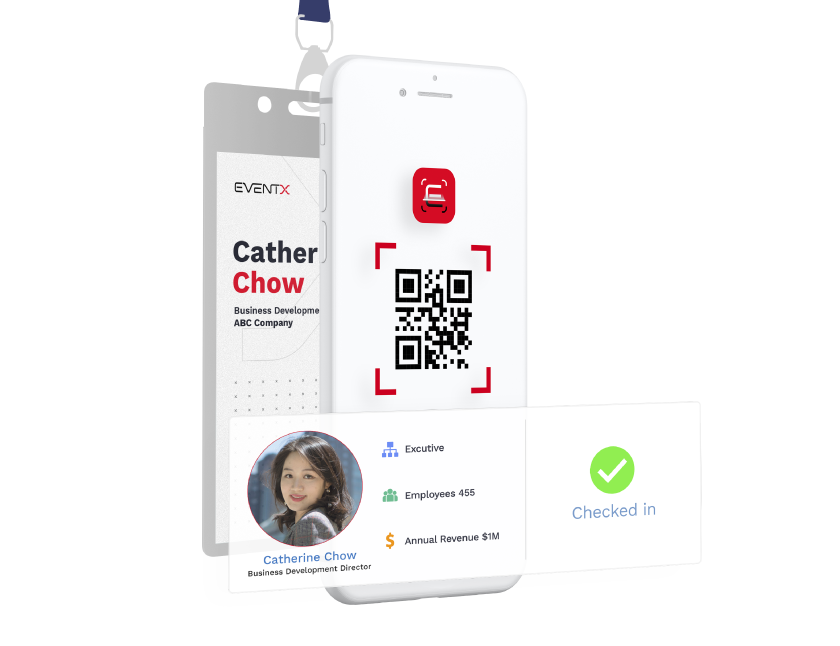 The integration of Event check-in app into the fabric of event management has brought with it a plethora of benefits that savvy event planners are leveraging to create unforgettable experiences. Here are five key advantages that underscore why this technology is an indispensable asset for any event.
1. Enhanced Attendee Experience
First impressions are lasting, and Event check-in software ensures that the initial attendee interaction is smooth and positive. For example, EventX provides features like self-service kiosks and QR code scanning can virtually eliminate wait times, allowing attendees to bypass the dreaded long lines. This sets the tone for a professional and well-organized event right from the start. Moreover, these systems often allow for personalized greetings and instant badge printing, adding a touch of personalization that attendees appreciate.
2. Real-Time Data and Analytics
The ability to track and analyze attendee behavior in real time is a game-changer for event planners. As highlighted by EventX, Event check-in systems can provide live data on attendance numbers, peak check-in times, and session popularity. This information is crucial for making on-the-spot decisions to improve the event flow and for gathering insights for future event planning. It allows organizers to understand which sessions are over-performing or underperforming and adjust on the fly, ensuring that resources are allocated efficiently.
3. Improved Security and Compliance
Event check-in apps enhances security by ensuring that only registered attendees can access the event. Digital check-ins create a verifiable record of each attendee, which is essential for compliance with safety regulations and for managing capacity limits. In case of an emergency, organizers have an accurate headcount and know who is present on-site, which is critical for an effective response.
4. Streamlined Event Management
The integration capabilities of check-in app mean that attendee information can flow seamlessly between registration platforms, event management apps, and marketing tools. This connectivity reduces the administrative burden on event staff, as manual data entry is minimized, and the risk of errors is significantly reduced. For instance, attendee information collected during registration can automatically populate name badges, session lists, and even meal tickets, streamlining the entire event management process.
5. Print Professional Badges On Demand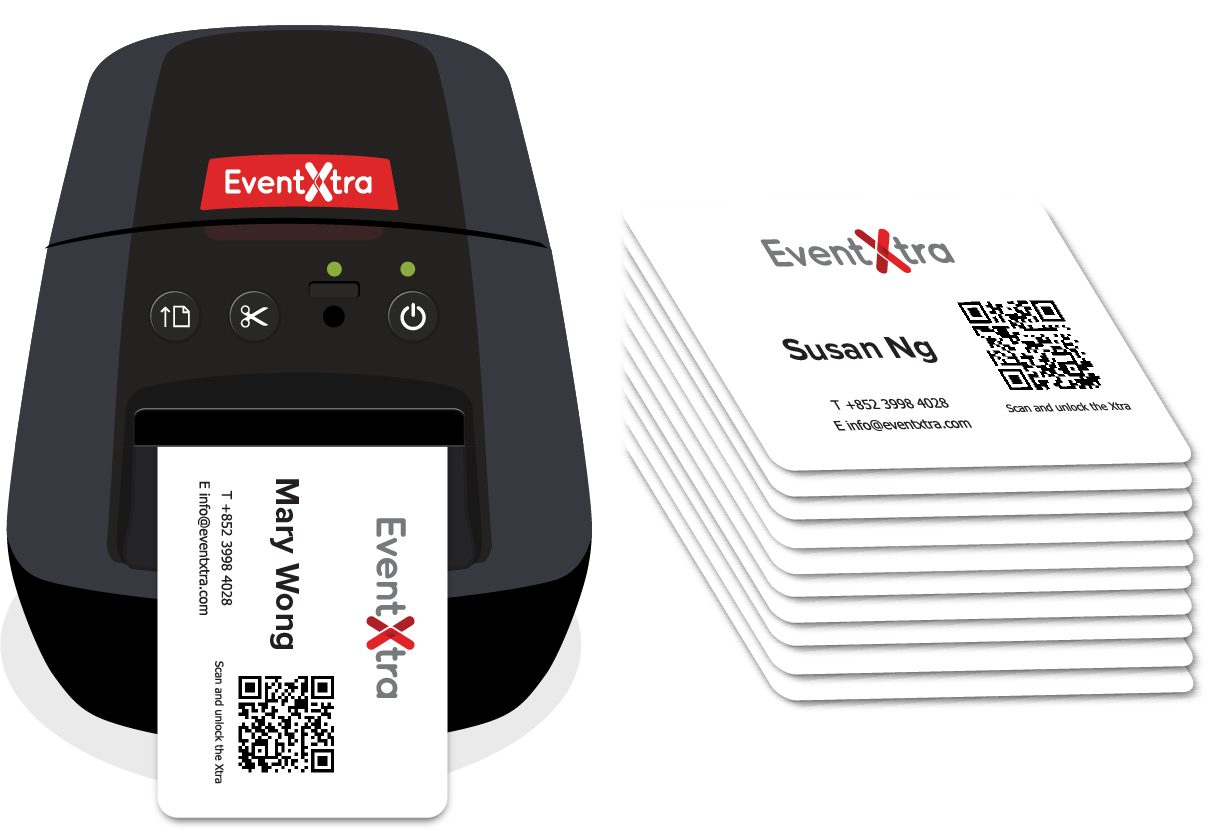 The ability to print professional badges on demand is a standout feature of modern event check-in software. This benefit not only contributes to the seamless flow of the check-in process but also elevates the attendee's sense of belonging and professionalism. As attendees check in, their information is used to instantly generate personalized badges complete with their name, title, company, and any other relevant details. This on-the-fly printing can also include QR codes or RFID tags for interactive experiences. For instance, as seen with solutions spotlighted by EventX, badges can be customized on the spot to reflect attendee preferences, breakout session enrollments, or even meal choices, enhancing the personal touch and reducing waste from pre-printed materials that may not be used.
6. Reduce Onsite Staffing & Costs
Implementing event check-in software can lead to significant reductions in onsite staffing needs and associated costs. With self-service kiosks and automated check-in processes, the need for a large staff to manage entry points decreases. This automation allows event organizers to reallocate human resources to more critical areas that require personal attention, such as customer service or emergency response. By minimizing the manual handling of check-ins, events can also cut down on the potential for human error, further saving costs related to mismanagement or data entry issues.
What are the Key Event Check-In Software Features
Here are six key features of event check-in software that are essential for any event, as underscored by industry leaders like Cvent, EventX.
1. Rapid Check-In with QR Codes
Speed and efficiency at entry points are crucial for modern events. Check-in software that utilizes QR codes, NFC (Near Field Communication), Facial Recognition technology allows for rapid registration. Attendees simply scan their codes using their smartphones or NFC-enabled devices, and they're ready to go. This feature not only accelerates the entry process but also impresses attendees with a touch of modernity right from the start.
2. Real-Time Session-based Attendee Tracking
Knowing who is at your event and when they checked in is vital for managing the flow and security. Real-time attendee tracking features provide live updates on attendee movements, giving organizers the ability to monitor attendance patterns and session capacities. This feature is essential for adjusting logistics on the fly and is a key component of the software.
The best event check-in software doesn't stand alone; it integrates seamlessly with your entire event management ecosystem. This means synchronization with CRM systems, email marketing platforms, and other event planning tools. Such integration ensures that attendee data is consistent across all channels and that the check-in process is a cohesive part of the overall event experience.
The ability to print badges on demand is a feature that enhances both the professionalism and the personalization of an event. As attendees check in, their badges are printed in real-time, complete with their details and any personalized agenda or group information. This not only reduces waste but also ensures that all information is up-to-date.
5. Comprehensive Reports and Analytics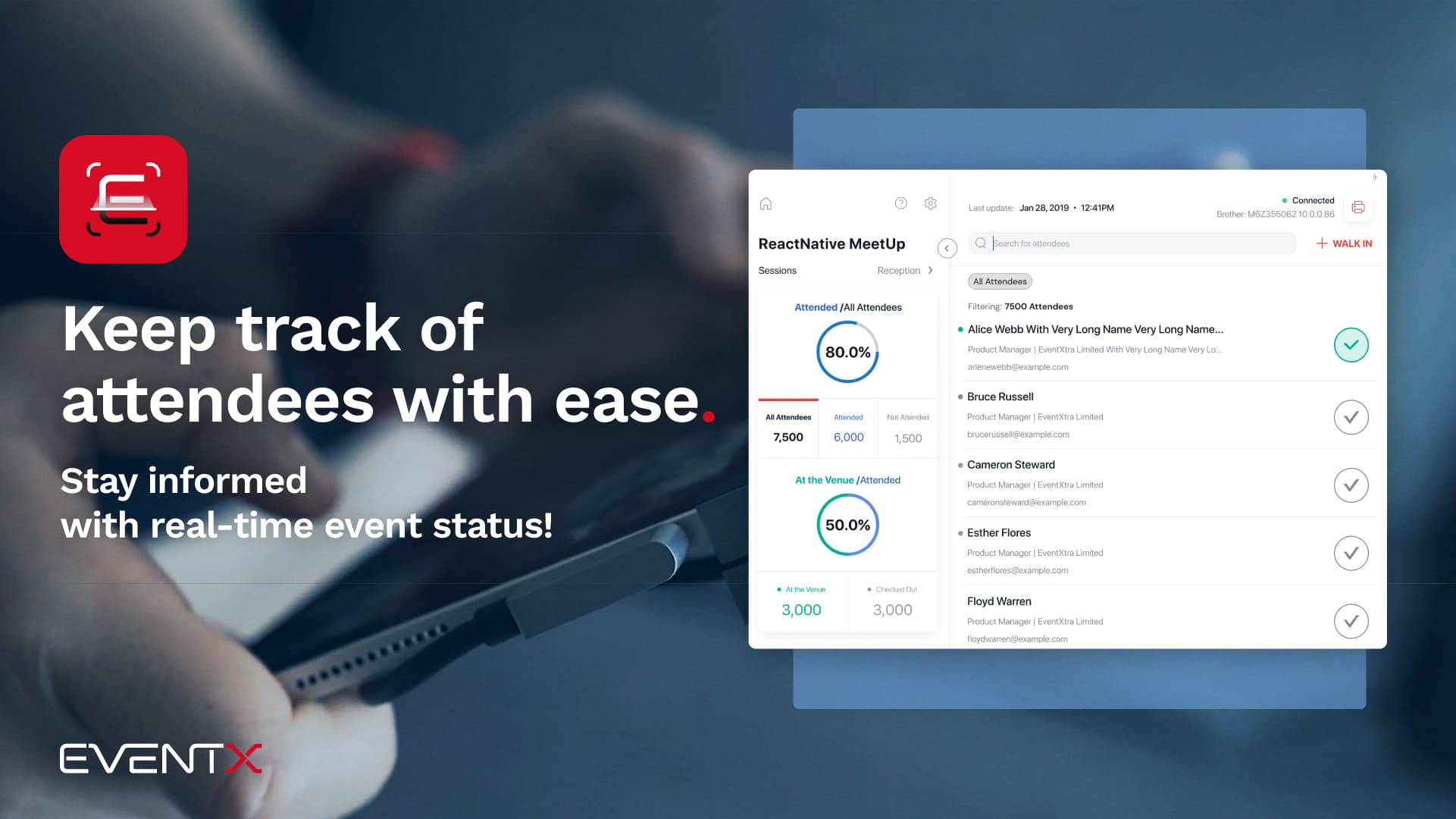 The power of this feature lies in its capacity to transform raw data into actionable insights. Event planners can use this information to measure the event's overall success, understand the ROI of certain features, and make data-driven decisions for future events. Analytics can also help in identifying trends, such as the most popular sessions or topics, which can guide the planning of subsequent events to better meet attendee interests. Moreover, the reporting aspect ensures accountability and helps in presenting a clear picture to stakeholders.
6. Advanced Data Security
In an age where data privacy is paramount, check-in software must offer robust security features to protect attendee information. Encryption, secure data storage, and compliance with regulations like GDPR are non-negotiable features. EventX points out that the best check-in software ensures that attendee data is not only secure during the event but also in all pre-event and post-event communications.
Here are five main factors to consider when selecting your event check-in software, each significant in its own right.
1. Ease of Use and User Interface
The user interface of your check-in software should be intuitive not just for your staff, but also for attendees. An easy-to-navigate system can expedite the check-in process, reduce queues, and minimize frustration. The best check-in software offers a straightforward, hassle-free experience that can be easily managed by anyone, regardless of their tech-savviness.
2. All in One Solution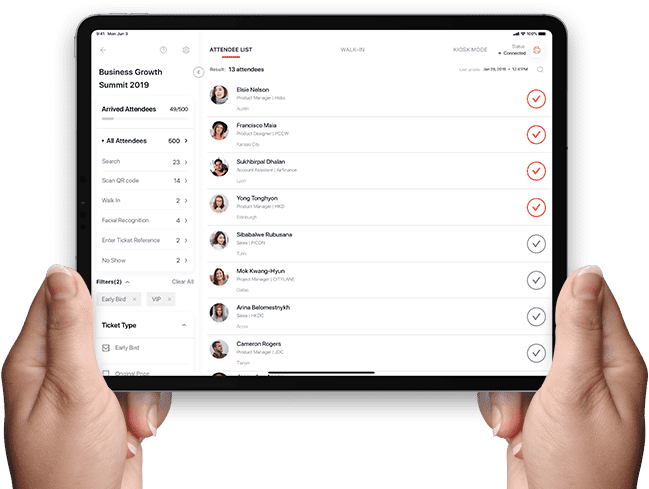 Your event doesn't operate in a silo; it's part of a larger ecosystem of event management tools. The check-in software you choose should seamlessly integrate with your event management platform or it should be a feature of an All-in-one solution. This integration ensures that data flows smoothly between systems, reducing the need for manual data entry and the potential for errors that come with it.
3. Pricing
The cost of check-in software can vary widely, with some providers offering a basic service for a nominal fee, while others charge a premium for advanced features and customization options. It's essential to consider not just the upfront cost but also the value it brings to your event. An app that may seem expensive initially could save money in the long run through increased efficiency, reduced staffing needs, and improved attendee experience, which can lead to higher retention and attendee satisfaction rates.
4. Customer Support & Services
The reality of event planning is that things don't always go as planned, and having reliable support can make a significant difference. A provider that offers comprehensive customer service ensures that you have assistance available when you need it, whether it's for troubleshooting, navigating the software, or making last-minute changes to your event setup. Moreover, good customer support can enhance the user experience for both event organizers and attendees, contributing to the overall smooth operation of the event. The availability of training, tutorials, and responsive customer service can be a deciding factor, especially for events with a complex setup or those using check-in technology for the first time.
Reviews offer real-world insights into how the software performs under live event conditions, which can be quite different from what's promised on paper or in a controlled demonstration. Reviews can provide honest feedback on the reliability of the app, the user experience, the effectiveness of customer support, and the actual value for money, all of which are crucial elements that can impact the success of your event.
13 Best Free and Paid Event Check-In Apps
Key Features:
Supports 4 ways of

check-in

, which are face ID, name search, walk-in, and QR code check-in.

Create personalized badges that can be printed on-demand as guests check-in.
Real-time attendee tracking for efficient crowd management.
Integration with CRM and provide an all-in event management tools for seamless data flow.
Customizable check-in interface to align with event branding.
Advanced analytics dashboard for post-event insights.

Self-service kiosk

Support offline mode for uninterrupted service.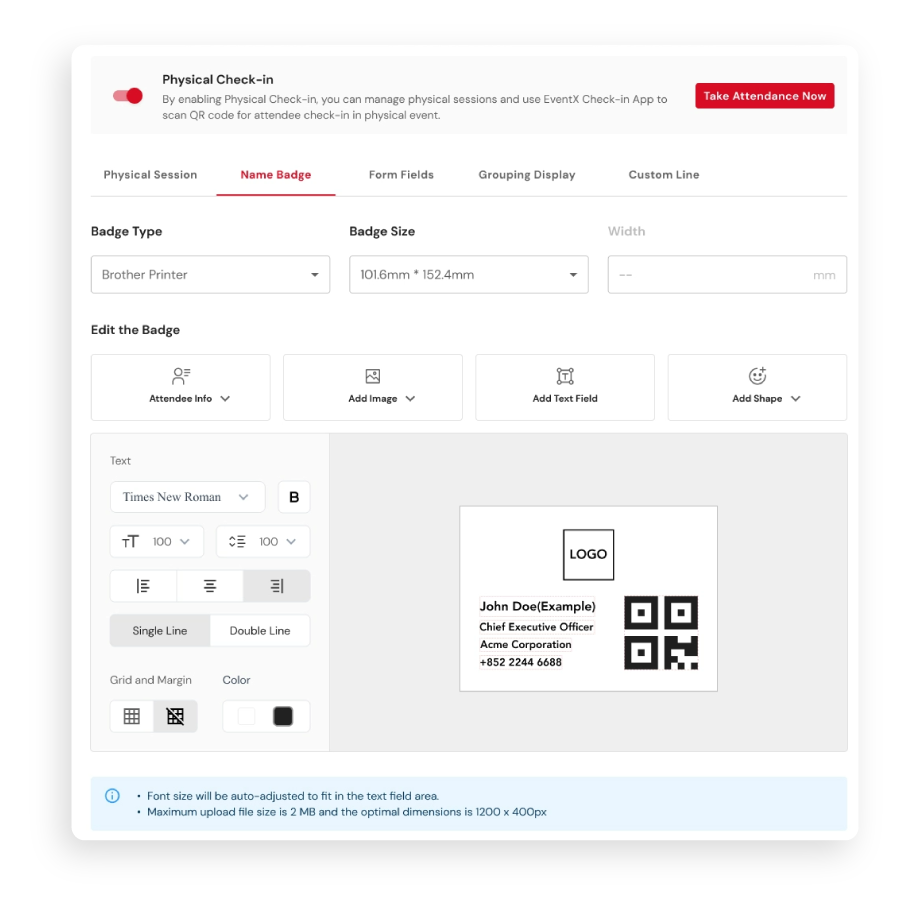 Pricing:
Offers free trial

Provides a free demo .

Flexible pricing model, costs $1.5 - $5 per attendee
Rating and User Feedback:
4.9

out of

5

on G2 (

123 Reviews

) (Last updated in Nov 2023)

Users commend the software for its ease of use and efficient check-in process.
Feedback highlights the robust analytics and reporting features as particularly valuable.
Availability on Mobile Platforms:
2. OnArrival @ Cvent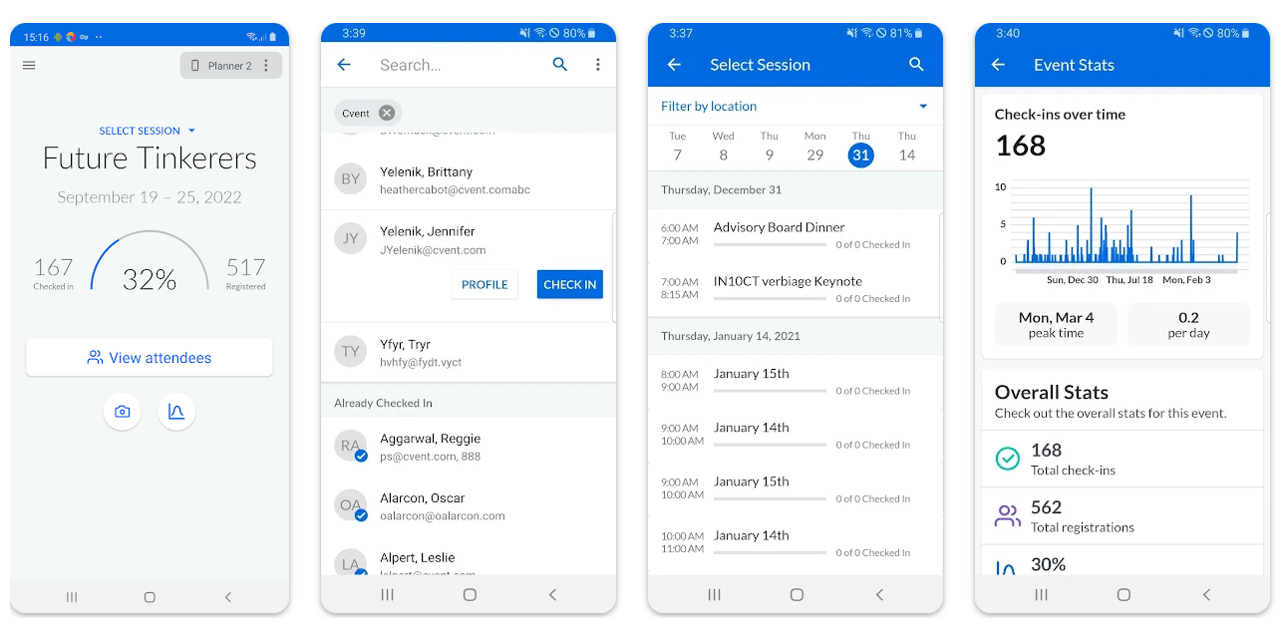 Key Features:
Pricing:
Quote-based pricing model tailored to the specific needs of the event.

Based on the number of events the planner host per year, the average entry fee, and the number of attendees per event.

Costs $3 - $12 per attendee, and plus 3.99% credit card processing fees.
User Ratings and Feedback:
4.3

out of

5

on G2 (12 Reviews)

(Last updated in Nov 2023)

Users praise for ease of use and efficient check-in process.
Appreciation for responsive customer support.
Availability on Mobile Platforms:
Compatible with both iOS and Android systems.
3. Eventbrite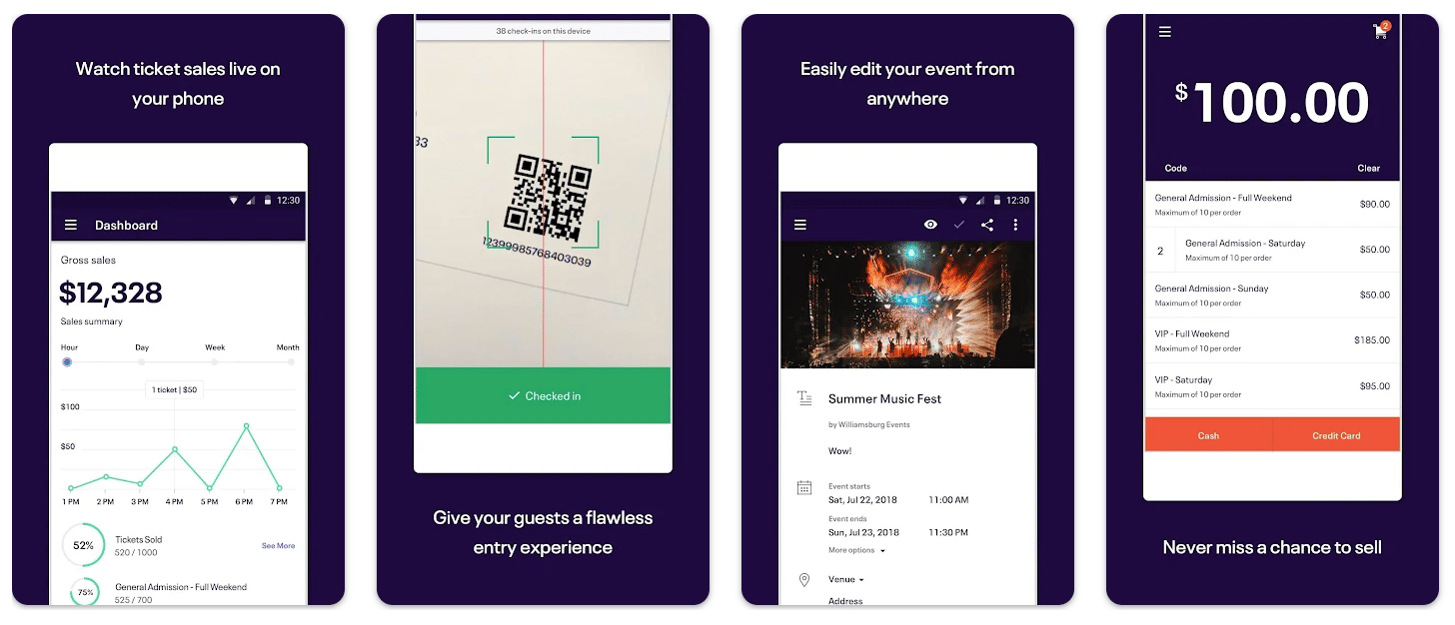 Key Features:
Simplified check-in with a quick ticket scanning system.
Real-time synchronization for attendee lists across devices.
Easy-to-use interface for both organizers and attendees.
Guest list management and on-site ticket sales capabilities.
Pricing:
Free for free events

Charge on ticketing fees which

vary per country and currency

3.5% - 5.99% + USD $1-2 per sold ticket + 2.9% of the total order

Offers different package options based on event size and complexity.
Rating and User Feedback:
4.4

out of

5

on G2 (757 Reviews)

(Last updated in Nov 2023)

Users often praise the platform for its comprehensive set of features and reliability.

Positive feedback for the intuitive design and ease of ticket scanning.
Availability on Mobile Platforms:
Eventbrite Organizer app available on both iOS and Android.
4. Certain Check-in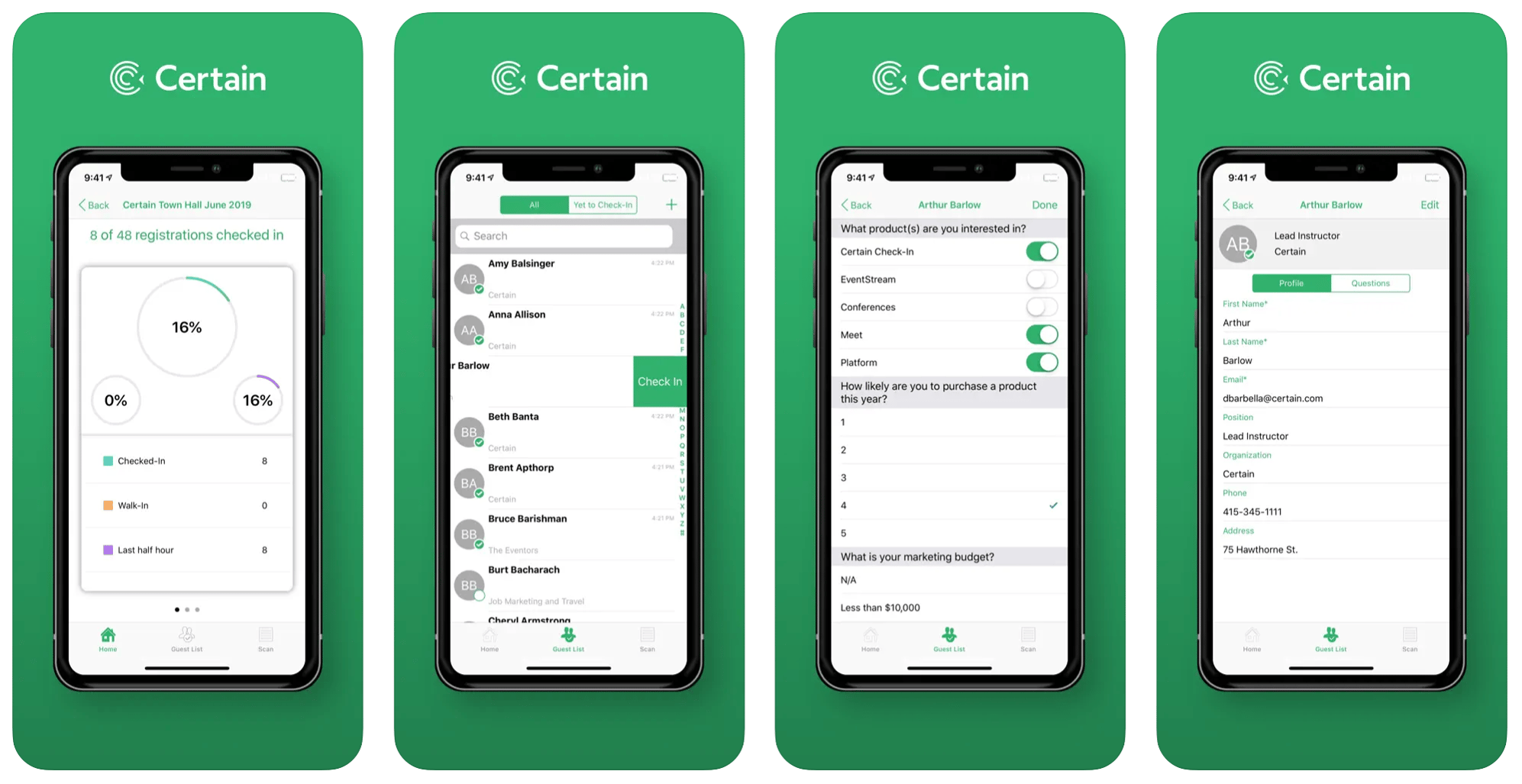 Key Features:
Automated Check-In that Speed up the registration process
Create personalized badges that can be printed on-demand as guests check-in.
Access live data on attendee numbers, check-in times, and session attendance.
Certain integrates seamlessly with CRM systems and marketing tools, enhancing data collection and attendee engagement.
Features like self-service kiosks and on-site support streamline the check-in process for both attendees and organizers.
Pricing:
Certain Essential : $14,990

(Annually/License)

2,000 Registrations ($3/additional registrant)

Certain Pro : $24,990 (Annually/License)

3,000 Registrations ($4/additional registrant)

Certain offers various pricing tiers to accommodate different event sizes and requirements.
Rating and User Feedback:
4.5 out of 5 stars on G2 (76 Reviews)

(Last updated in Nov 2023)

Users praise Certain for its efficiency in managing large-scale events and its robust data analytics capabilities.
Some users have noted a learning curve with the initial setup, suggesting a need for more intuitive onboarding.
Availability on Mobile Platforms:
Compatible with both iOS and Android systems.
5. Attendium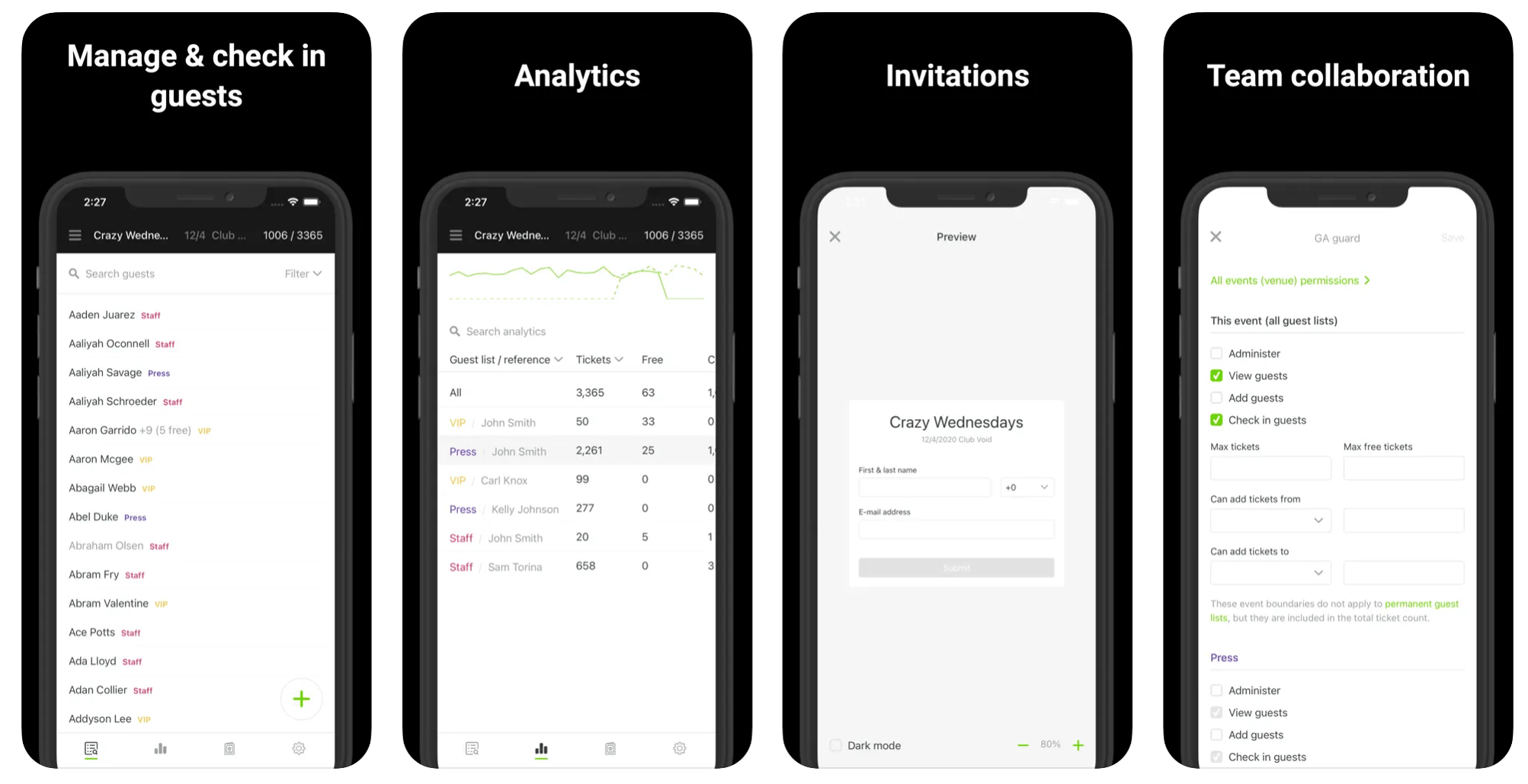 Key Features:
Quick Guest Check-in: Quickly search for and check-in guests by name, list, or custom field using a smartphone, tablet, or computer.
Export Guest Lists: Easily export lists of attendees who attended or missed the event.
Real-Time Attendance Monitoring: View an accurate list of who participated in real time, with the option to create accounts with limited access for list viewers​.
Pricing:
Starter : US$ 2028

(Annually/License)

Professional : US$ 3900

(Annually/License)

Enterprise : US$ 8028

(Annually/License)
Rating with Score and Feedback from Users
There is no review on G2

(Last updated in Nov 2023)
Availability on Mobile Platforms:
Compatible with both iOS and Android systems.
6. Zkipster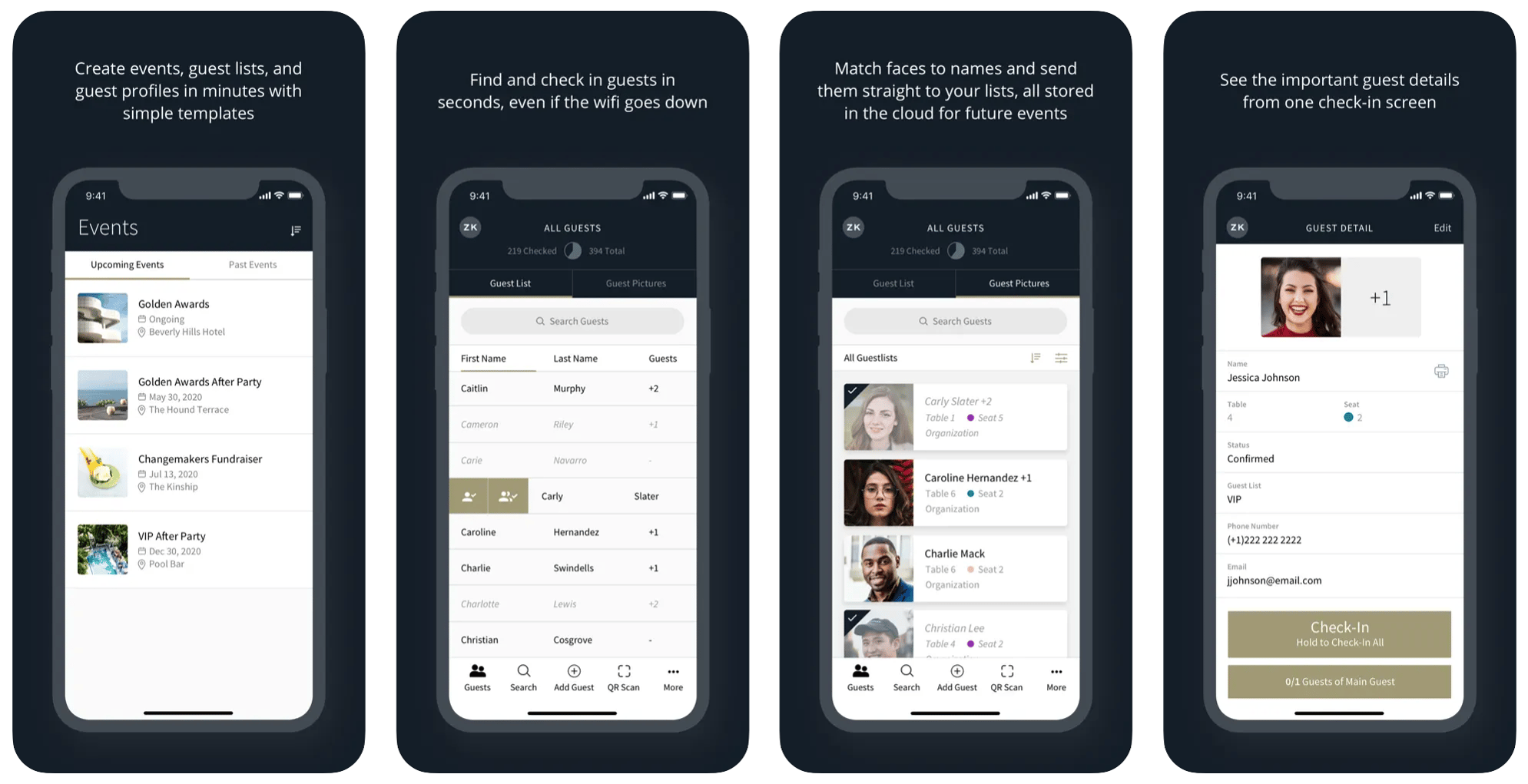 Key Features:
Offers a contactless event check-in app for iOS and Android, allowing registration teams to find and register guests in seconds​.
The check-in of guests and their plus-ones simultaneously​.
Work seamlessly even when Wi-Fi connectivity drops, saving all mobile check-in activity locally and resyncing across all devices once service is restored​.
Keep everyone updated with text alerts for guests or event organizers
Speed up the process by using special QR codes
On-Site Name Badge Printing for guests and their groups on local wireless printers
Pricing:
Starter : US$ 2707

(Annually/License)

Professional : US$ 4437

(Annually/License)

Enterprise : US$ 8392

(Annually/License)
Rating with Score and Feedback from Users:
4.6 out of 5 stars on G2 (11 Reviews)

(Last updated in Nov 2023)

Positive remarks about the approachable and supportive Zkipster team.

Mentioned a somewhat clunky setup for intricate events with varied categories of guests, indicating a need for thorough preparation beforehand to ensure smooth operation.
Availability on Mobile Platforms:
Compatible with both iOS and Android systems.
7. Splash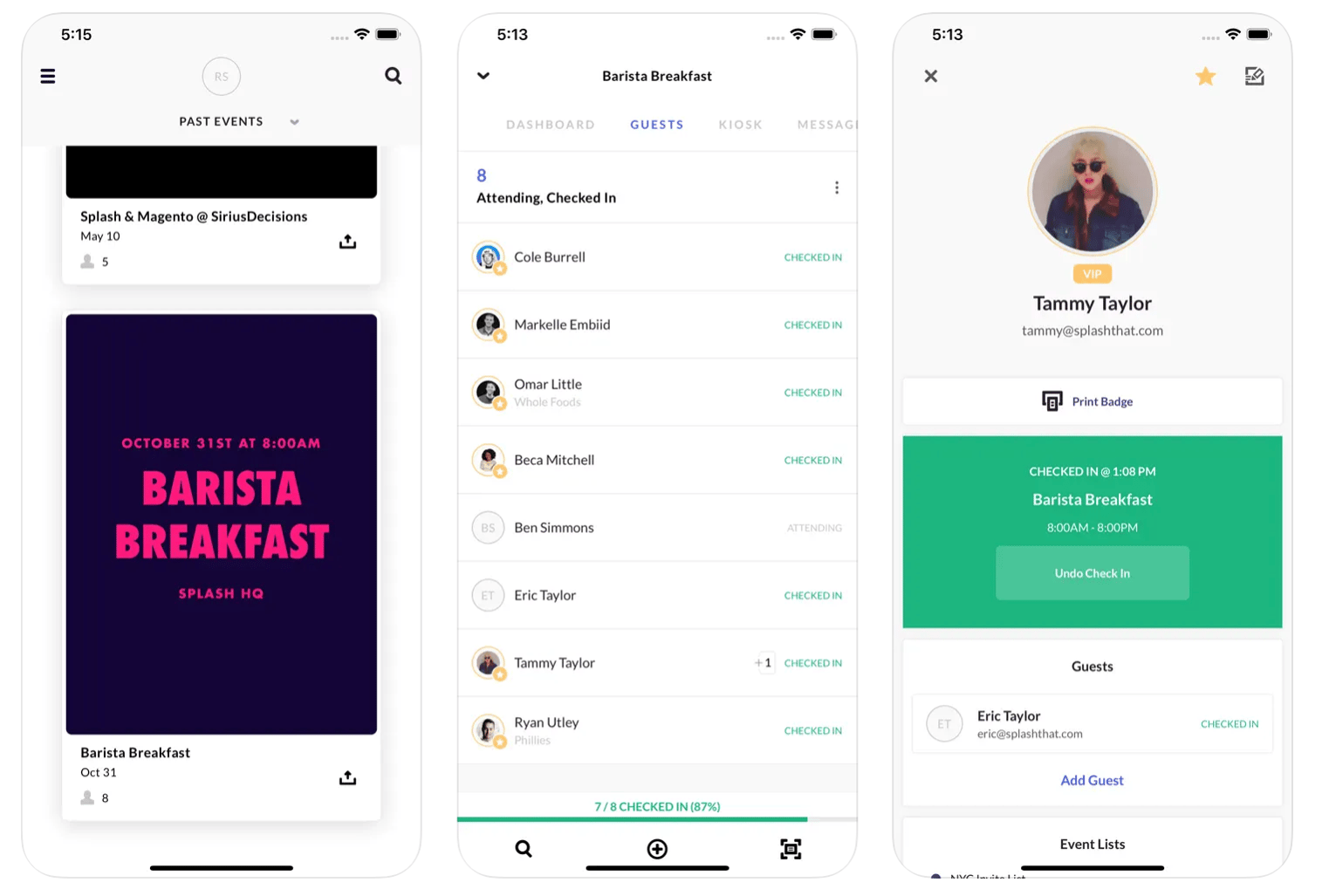 Key Features:
Easy Check-in: Swiftly check guests in with a simple swipe or scan, register walk-ins, and print event badges on demand​.
Real-Time Check-in Count: A live check-in count is maintained that syncs across your systems in real-time, ensuring accurate attendee tracking even if your device loses connection temporarily​.
Kiosk Mode: This feature allows event-goers to securely check-in and self-register, optimizing resources and expediting the check-in process​.
Branded Registration Forms: Customize registration forms to reflect your brand, aiding in a cohesive event experience​.
Guest List Management: Maintain and manage your guest list effortlessly, ensuring smooth operations during the event​.
Pricing:
Free Version: For Personal Use and Occasional Small Business Events
Basic Version: US$ 12,500 per year
Pro Version: US$ 19,500 per year
Rating with Score and Feedback from Users:
4.4 out of 5 stars on G2 (319 Reviews)

(Last updated in Nov 2023)

Facilitates scaling event management across a B2B sales organization, with features like controlled event creation through a form feeding specific themes based on the event.

Certain functionalities, like breakout sessions, lack the desired user experience for both event owners and invitees.
Availability on Mobile Platforms:
Compatible with both iOS and Android systems.



8. Guest Manager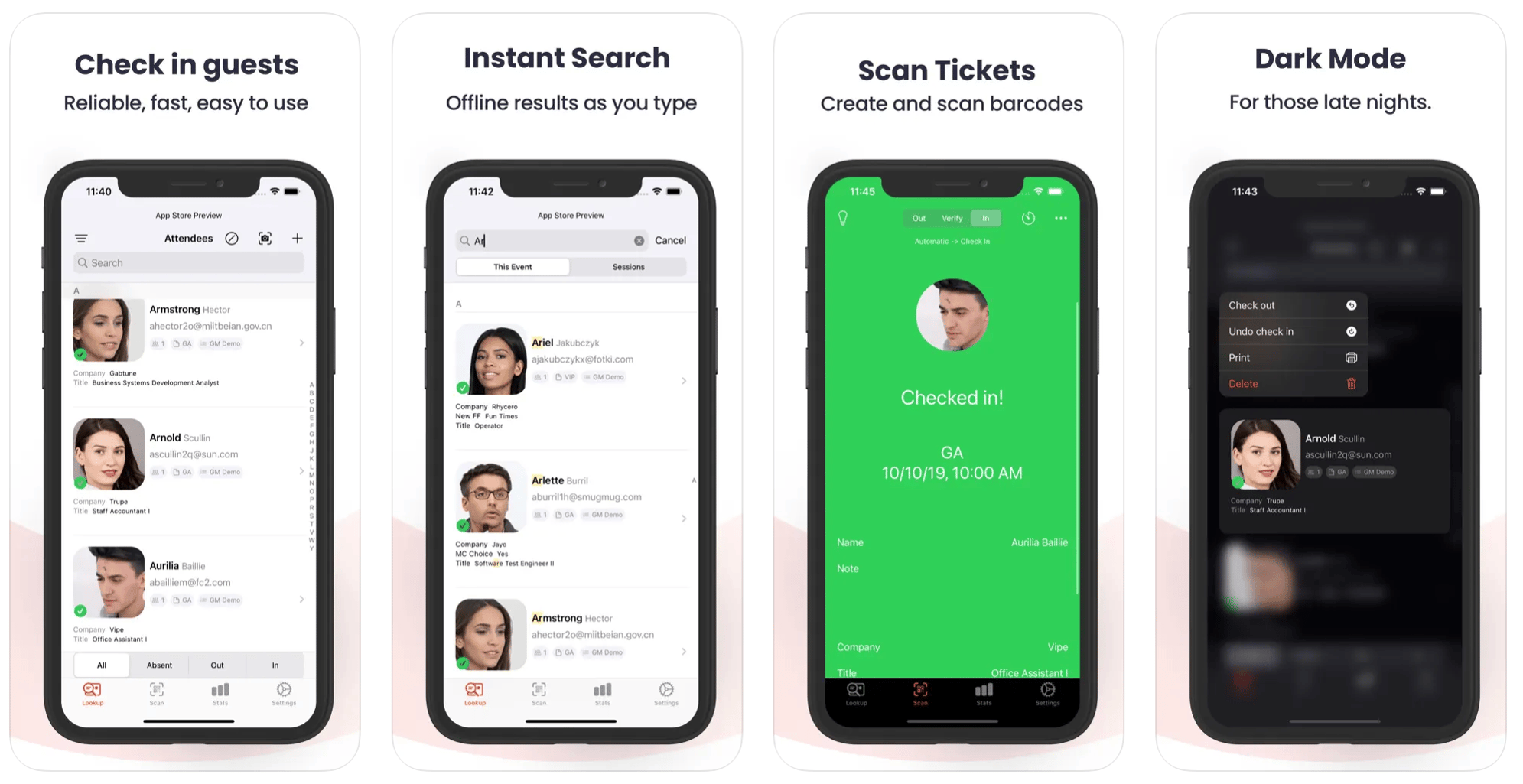 Key Features:
User-friendly for professionals of all levels.

Swift check-in process, up to 75% faster.
Multi-device functionality with robust attendee data management​.
Pricing:
On Demand: Start from $30 per 100 credits to $960 per 10,000 credits
Planner: $468 per year (with 3600 credits)
Professional: $948 per year (with 9600 credits)
Concierge: $2388 per year (with 24000 credits)
Credits is used for check-ins.
Rating with Score and Feedback from Users:
4.1 out of 5 stars on G2 (4 Reviews)

(Last updated in Nov 2023)

High customization, excellent customer service, seamless integration between devices, and a variety of features.
Availability on Mobile Platforms:
Compatible with both iOS only.
9. Sched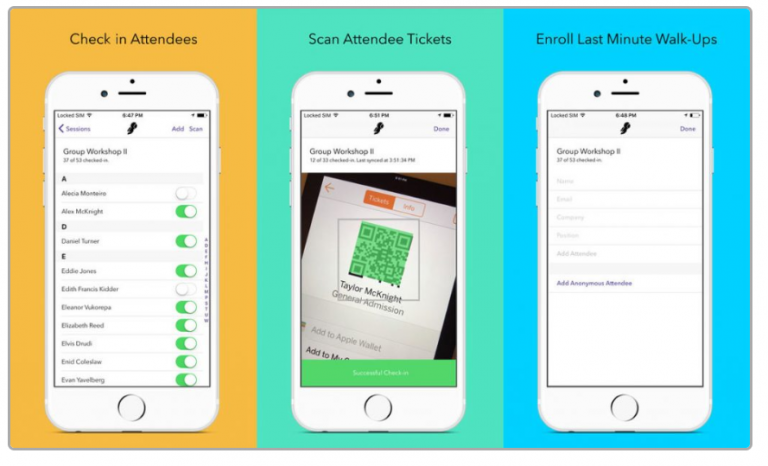 Key Features:
Event organization with activity scheduling, speaker and sponsor management, schedule sync, digital signage, and more.

Suitable for multi-track events requiring pre-event planning.

Integration with Eventbrite for ticket synchronization.
Pricing:
Essentials: $499 / 250 attendees
Plus: $999 / 250 attendees
Premium: $4,999 / 250 attendees
Rating with Score and Feedback from Users:
4.3 out of 5 stars on G2 (19 Reviews)

(Last updated in Nov 2023)

Users appreciate Sched's visual, themed schedule that operates seamlessly across different platforms.

A drawback is that the emailed daily schedule doesn't localize event start times to the reader's time zone.
Availability on Mobile Platforms:
Compatible with both iOS and Android.
10. Eventleaf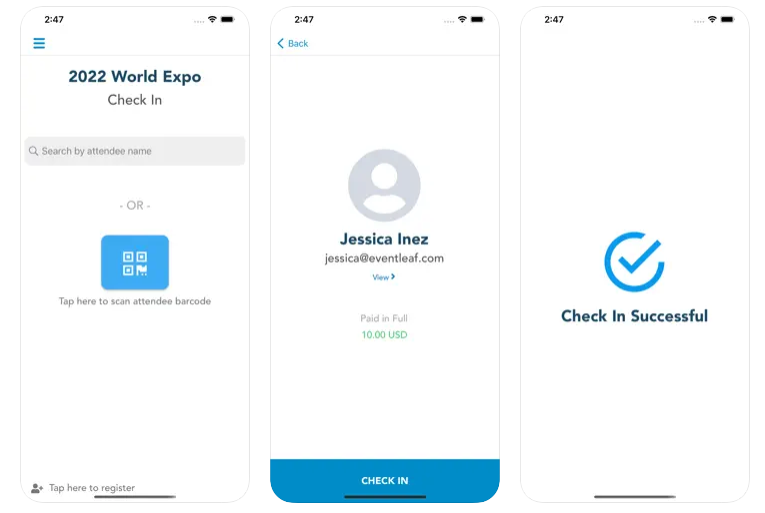 Key Features:
Check in attendees via scanning, list selection, or name search.
Print badges on-site, collect payments, track check-in and check-out times.
Multiple language support for check-in.
Pricing:
Free plan for up to 100 attendees per year.

Basic plan at $1/attendee, Professional at $2/attendee, and a custom priced Ultimate plan​.
Rating with score and feedback from users:
4.7 out of 5 stars on G2 (62 Reviews)

(Last updated in Nov 2023)

Exceptional support from Eventleaf's sales team, providing informative walkthroughs of the platform without being pushy.

Eventleaf serves as a comprehensive solution for managing event attendees, covering registration, ticketing, and day-of check-in, which was a step up from their previous platform.
Availability on Mobile Platforms:
Compatible with both iOS and Android.
11. RSVPify
Key Features:
Guest check-in for both primary and secondary events using QR code scanning.
Management of age-restricted events and secure data handling with password management.
Customizable landing pages and easy setup for guest lists and RSVP management​
Pricing:
Free plan for up to 100 invited guests and RSVPs

Personal Events: $19/ month
Professional Events: $39/month
Enterprise: $499/month billed annually
Rating with score and feedback from users:
4.5 out of 5 stars on G2 (4 Reviews)

(Last updated in Nov 2023)

Users have praised the ease of use, intuitive design, and the ability to modify the landing page as per their preferences. They also appreciated the helpful and prompt customer service.
On the downside, some users mentioned limitations in design elements and had issues with the QR code functionality during event check-in
Availability on Mobile Platforms:
Compatible with both iOS and Android.
12. Onsite by Webex Events (formerly Socio)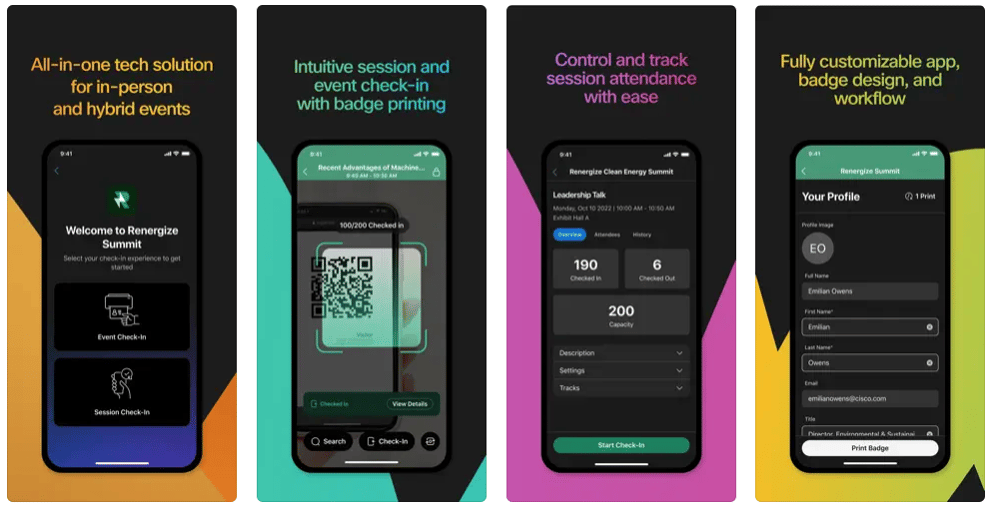 Key Features:
Session Check-in: Streamline attendance tracking, award CEUs, control access, and gain insights into attendee behavior.
On-Demand or Distributed Check-in: Choose between allowing attendees to check and verify their badge details or speed up the process with Fast Track Check-in.
Custom Branding and Advanced Customization: Configure the branding and privacy experience with custom fields and badge rules using the advanced badge designer.
Onsite Event Hardware Rental: Work with trusted onsite hardware vendors for badge printing and check-in, or choose to buy your own equipment if hosting multiple events
Pricing:
Free Plan: Host a single event with key functionalities for up to 100 attendees per year at no cost.
Pro Plan: For $83 per month (billed annually at $999), host multiple events whether in-person, hybrid, or virtual with more enhanced features
Rating with score and feedback from users:
4.7 out of 5 stars on G2 (493 Reviews)

(Last updated in Nov 2023)

The platform accelerates the check-in process for participants, eliminating the need for printed passes.

The platform's event analytics provide real-time updates on attendee check-ins, aiding in tracking registration and attendance seamlessly, which in turn helps in keeping track of all registered users efficiently.
Availability on Mobile Platforms:
Compatible with iOS and Android.
13. Eventdex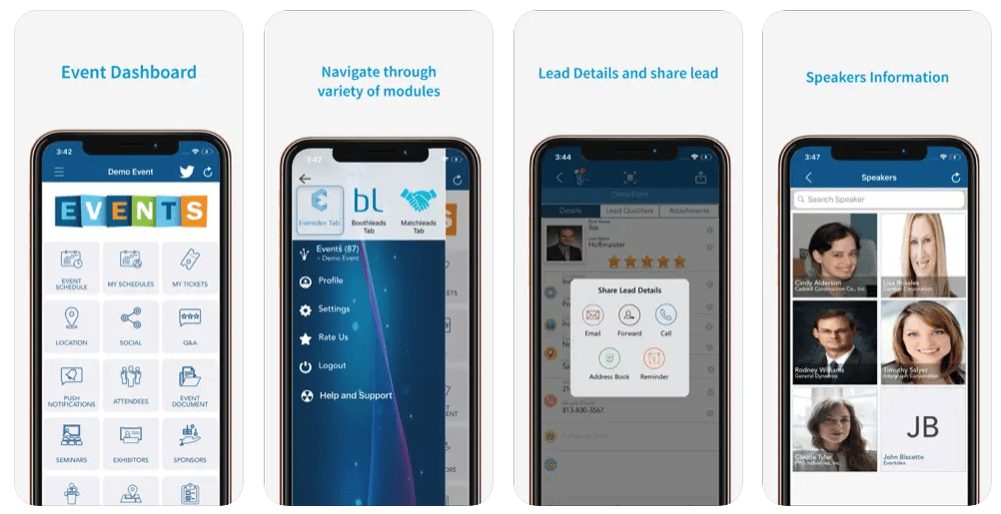 Key Features:
All-in-one Event Registration & Management Software aimed at enhancing the attendee event check-in experience and executing flawless events.
Offers seamless and contactless event check-in experiences with integrated devices.
Provides fast print speeds, excellent print quality, manageability, and security via Zebra and Brother label Printers with ZD & GK Series for onsite badge printing​.
Pricing:
ScanAttendee: $299 per event with 1 session.
The pricing model includes a one-time license fee starting from $1.00, with no long-term contracts, setup fees, cancellation fees, or hidden fees​
Rating with score and feedback from users:
5 out of 5 stars on G2 (1 Review)

(Last updated in Nov 2023)

Users have praised the ease-of-use, customer support, and value for money.
The software's check-in functionalities, including QR code scanning, were highlighted for speeding up entry times and enhancing the overall guest experience
Availability on Mobile Platforms:
Compatible with iOS and Android.
Aligning Event Goals with Check-in Apps Features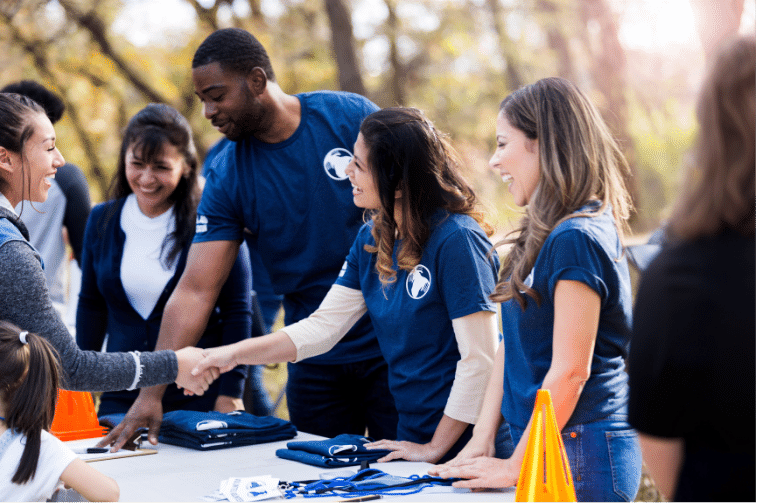 When planning an event, aligning your check-in software with your event goals is not just a matter of convenience; it's a strategic imperative. Different types of events have distinct objectives, and the registration system you choose should enhance the ability to meet these goals effectively.
Networking Events:
For networking events, the goal is to foster connections. Here, a check-in software that can facilitate social interactions is key. Look for features like customised badge design, lead retrieval, and the ability to print badges. These tools can break the ice during the event, allowing attendees connect with each other. The software should also provide a platform for attendees to easily exchange contact information, ensuring that the connections made during the event can be sustained long-term.
Conferences:
Conferences, on the other hand, often aim to educate and inform. A check-in system for a conference event should therefore support session check-ins and provide detailed analysis of the event trends. It's beneficial if the software can handle multiple tracks and sessions, allowing organiser to keep track on attendees activities in different sessions. Real-time updates and notifications about session availability or changes are also crucial to keep the event running smoothly.
Corporate events:
Corporate events typically focus on brand reinforcement and internal cohesion. The ideal check-in software for such events would offer extensive customization to reflect the company's branding and culture. It should allow for the creation of a branded event experience from the moment attendees register, reinforcing the corporate identity and values throughout the event. What's more, It should encompass specialized features like VIP notifications, which serve a dual purpose: they not only alert event organizers the moment a VIP arrives, ensuring these high-profile guests receive immediate and personalized attention, but also help in elevating the guest experience to reflect the importance of their presence.
Exhibitions:
Exhibitions are all about showcasing products and services. The check-in system for an exhibition needs to be robust, handling high volumes of attendees while providing features like lead retrieval for exhibitors. The ability to collect data on attendee interests, as well as which booths they visit, can be invaluable for follow-up marketing efforts. What's more, For exhibitions, where the sheer volume of attendees can strain network resources, an offline functionality within the check-in software is not just convenient—it's critical. This feature ensures that the registration process remains uninterrupted, even in the face of unreliable or overloaded Wi-Fi networks, which are common challenges in densely populated exhibition venues. An offline-capable check-in app allows for continuous scanning of tickets or badges, recording of attendee data, and instant access to event information without the need for a constant internet connection. Once the device reconnects to the internet, the data captured offline can sync up with the central system, updating the records and ensuring no information is lost.
In conclusion, the choice of check-in software should be dictated by the specific goals of your event. Whether it's creating a community, disseminating knowledge, building a brand, or generating leads, there's a registration system designed to facilitate these objectives. By carefully considering your event's aims, you can select a check-in solution that not only impresses attendees with its efficiency but also significantly contributes to the event's overall success.
Interested in our solution?
Are you looking for a great one stop hybrid event solution for your virtual, physical or hybrid events?
You may want to have a chat with our event consultant.