Struggling to find event attendees? Here's the solution you need.
Fill up your empty seats in only 3 steps.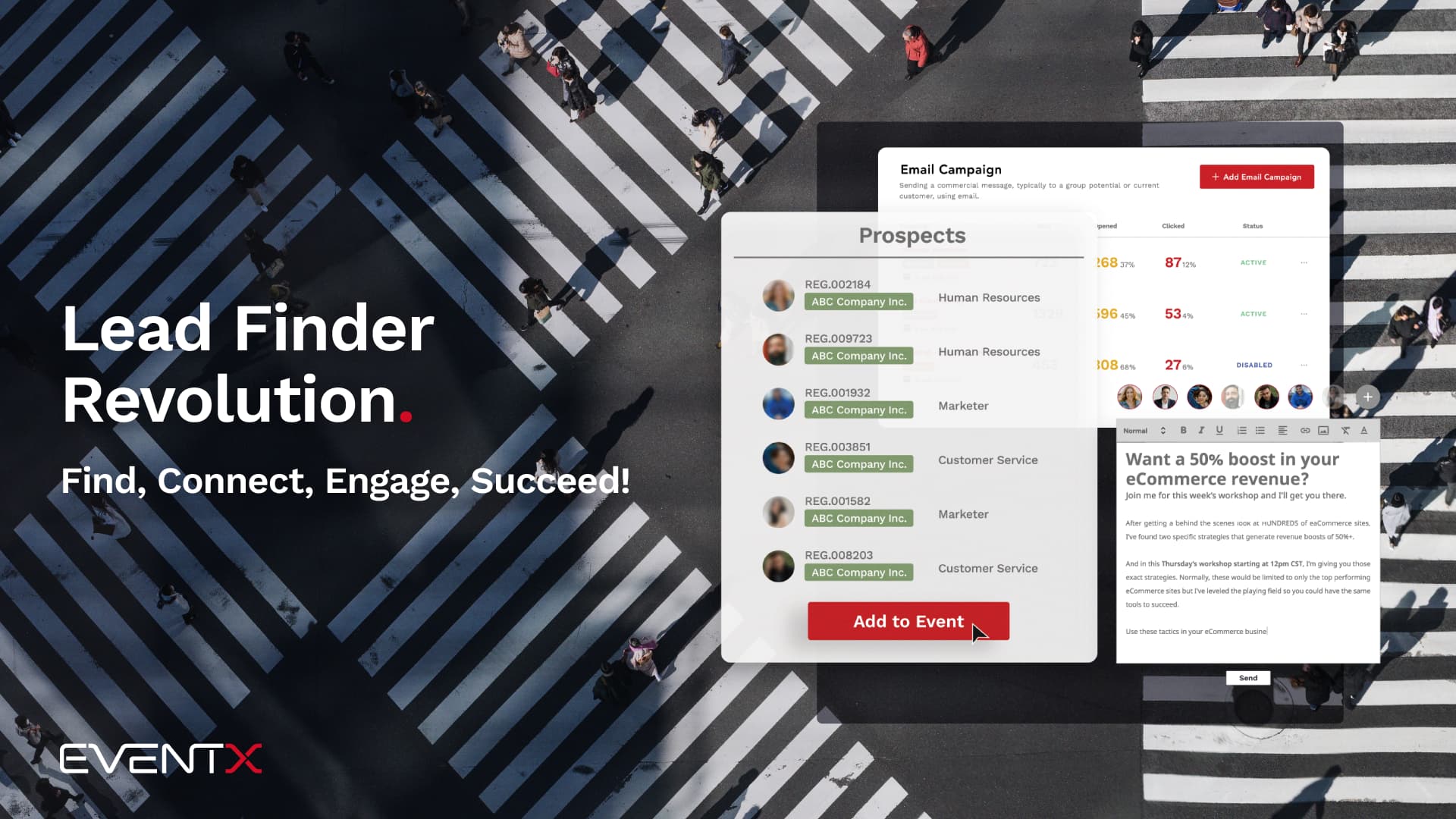 Access to Our 113+M Database
Struggling about finding attendees for your event? EventX's living database of 113M+ contacts from different aspects has you covered.

With the accurate B2B database of 113+ million professional profiles, EventX helps you invite prospective clients beyond your current marketing list.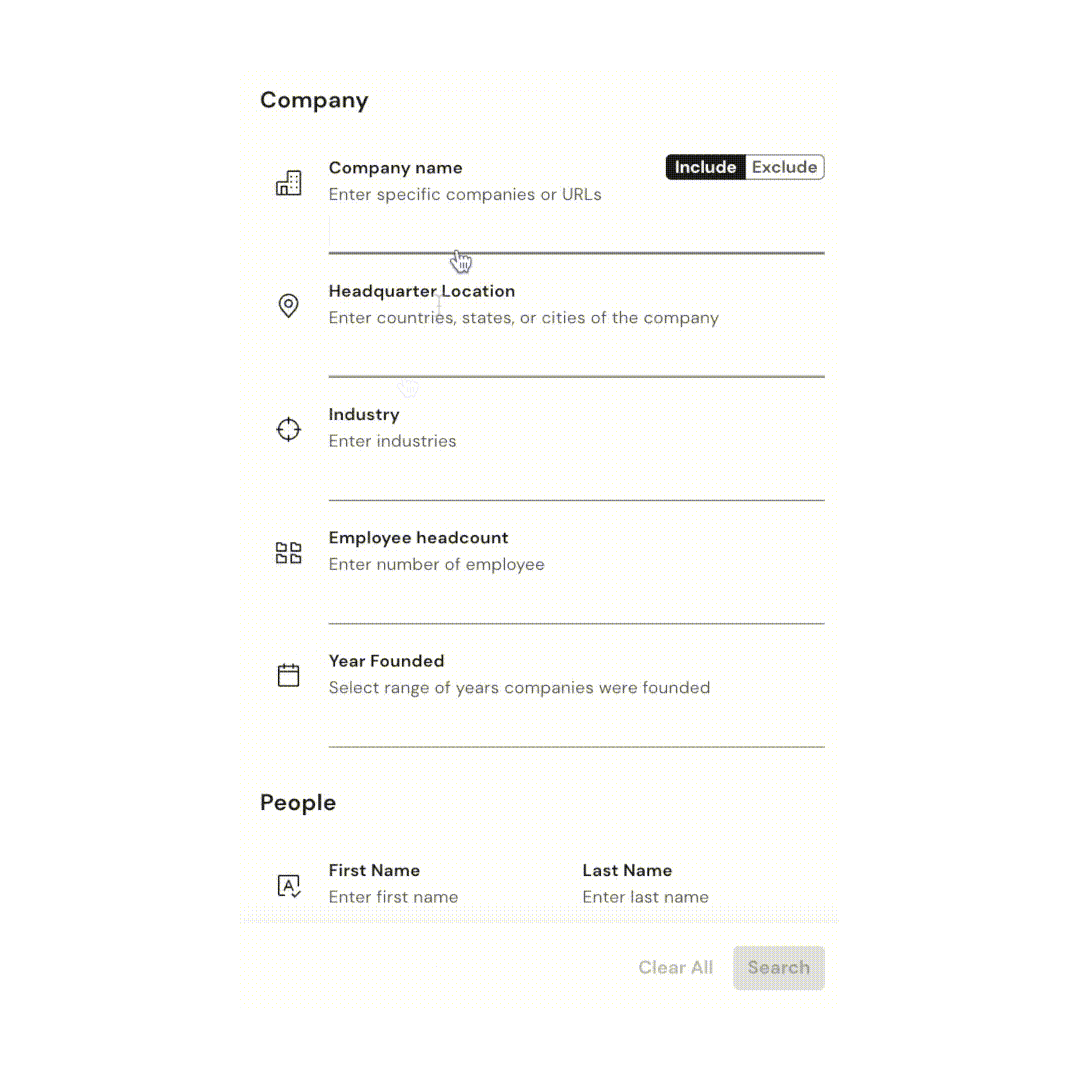 A Single Portal contains All You Need
Experience EventX's groundbreaking Lead Finder in our All-In-One Portal. Imagine effortlessly navigating prospect searches, impactful email campaigns, and meticulous registration tracking, all consolidated within a single, intuitive platform.

The entire process is simplified. Our portal offers a comprehensive suite of tools without the hassle of extra sign-ups or downloads. Unleash your potential with streamlined workflows, transforming leads into valuable connections.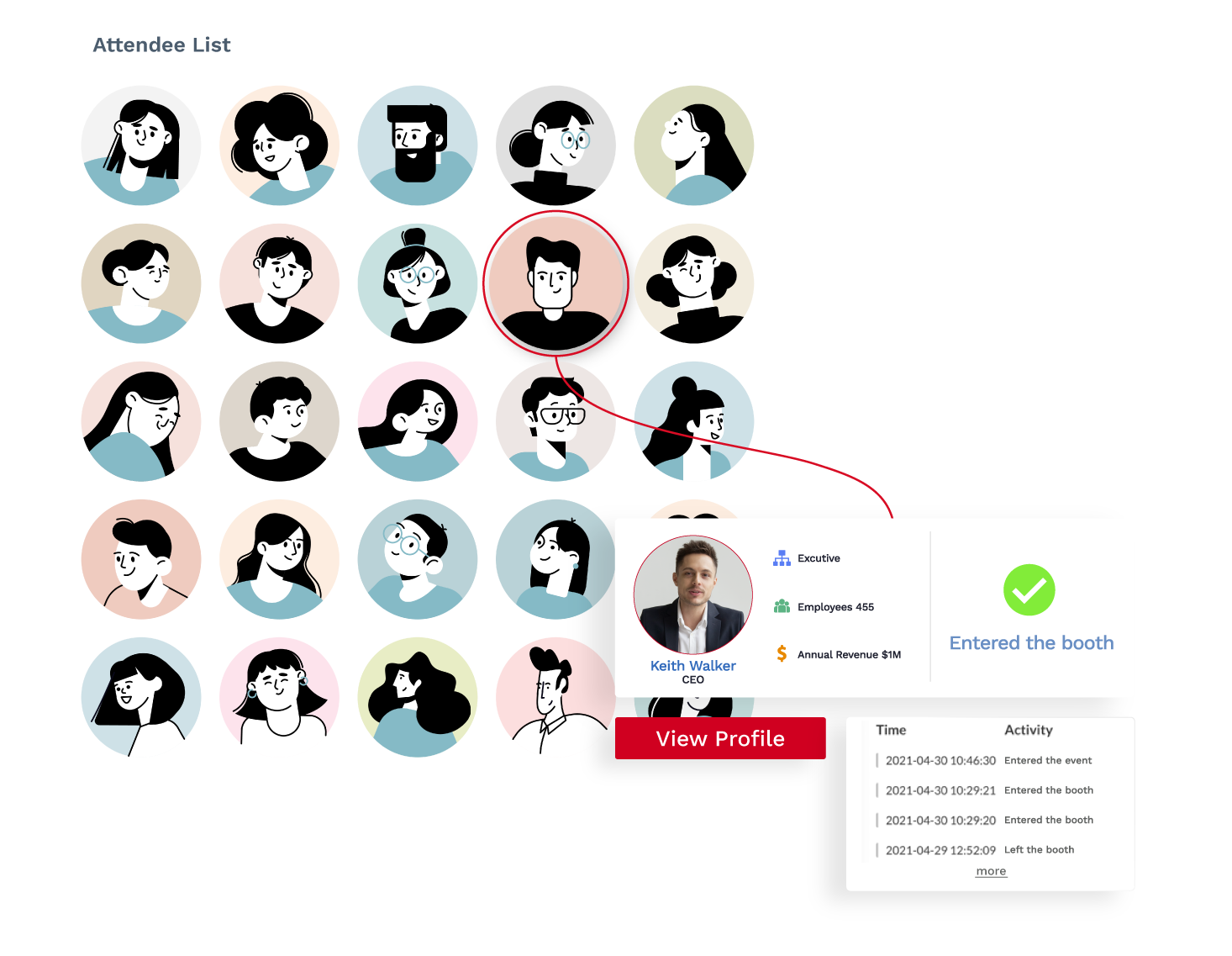 Find Attendees with Precision
In our portal, we provide you with an exceptional Search Panel, designed to help you pinpoint your perfect prospects effortlessly. You can either save leads to your new list or create new list to store.

Navigate through a wealth of possibilities by utilizing our advanced filters. We provide several filters in two dimension:
a. Company Dimension (company name, industry, revenue, headquarter location, employee headcount, year founded);
b. Individual Dimension (full name, location, job title, seniority, department)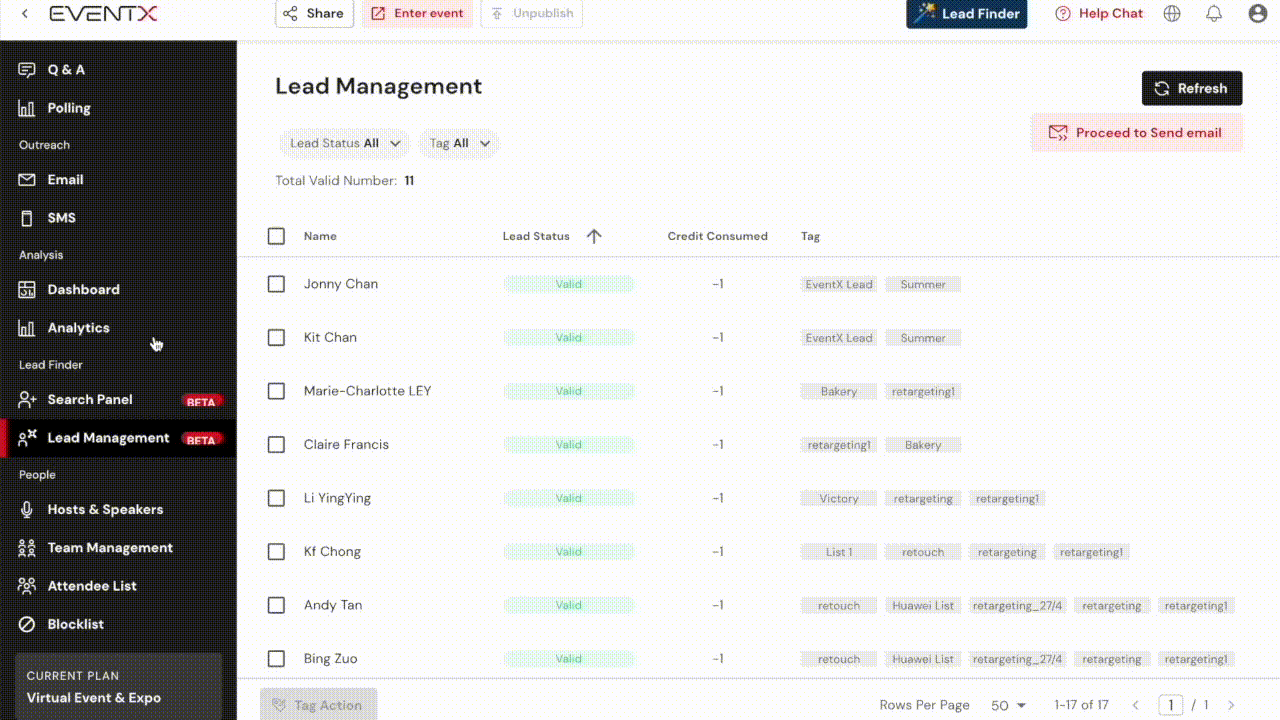 Start Your Email Campaign With Ease
Using the email feature, you can send event invitation to specific groups of people by using the tag.
Simply select the relevant tag in recipient list. This enables you quickly and efficiently target the right audience, increasing the likelihood of them registering for your event.
Why EventX
With almost 10 years of experience in the event industry, we are here to help you.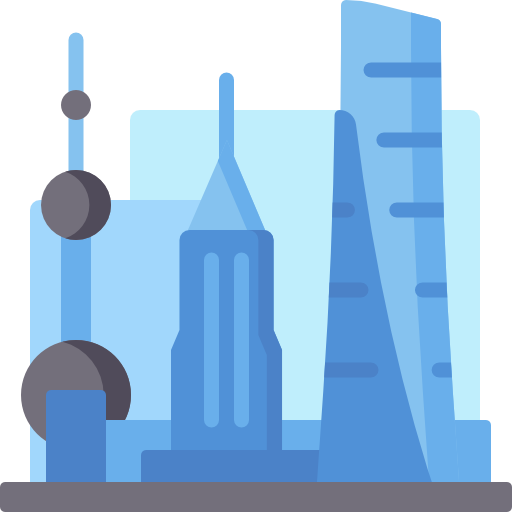 China Network Accessibility
Enhance your business' accessibility with the use of virtual events in China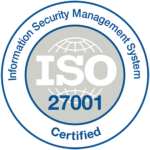 ISO 27001 Certified
EventX was the first Asia-based event management software platform to obtain ISO 27001 certification.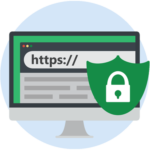 SSL Encrypted
All EventX customer data is encrypted and transmitted via Secure Socket Layers (SSL) technology.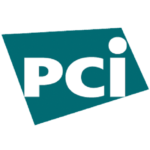 PCI Controlled Payment
EventX employs PCI Controls provided by Stripe, our official payment gateway partner.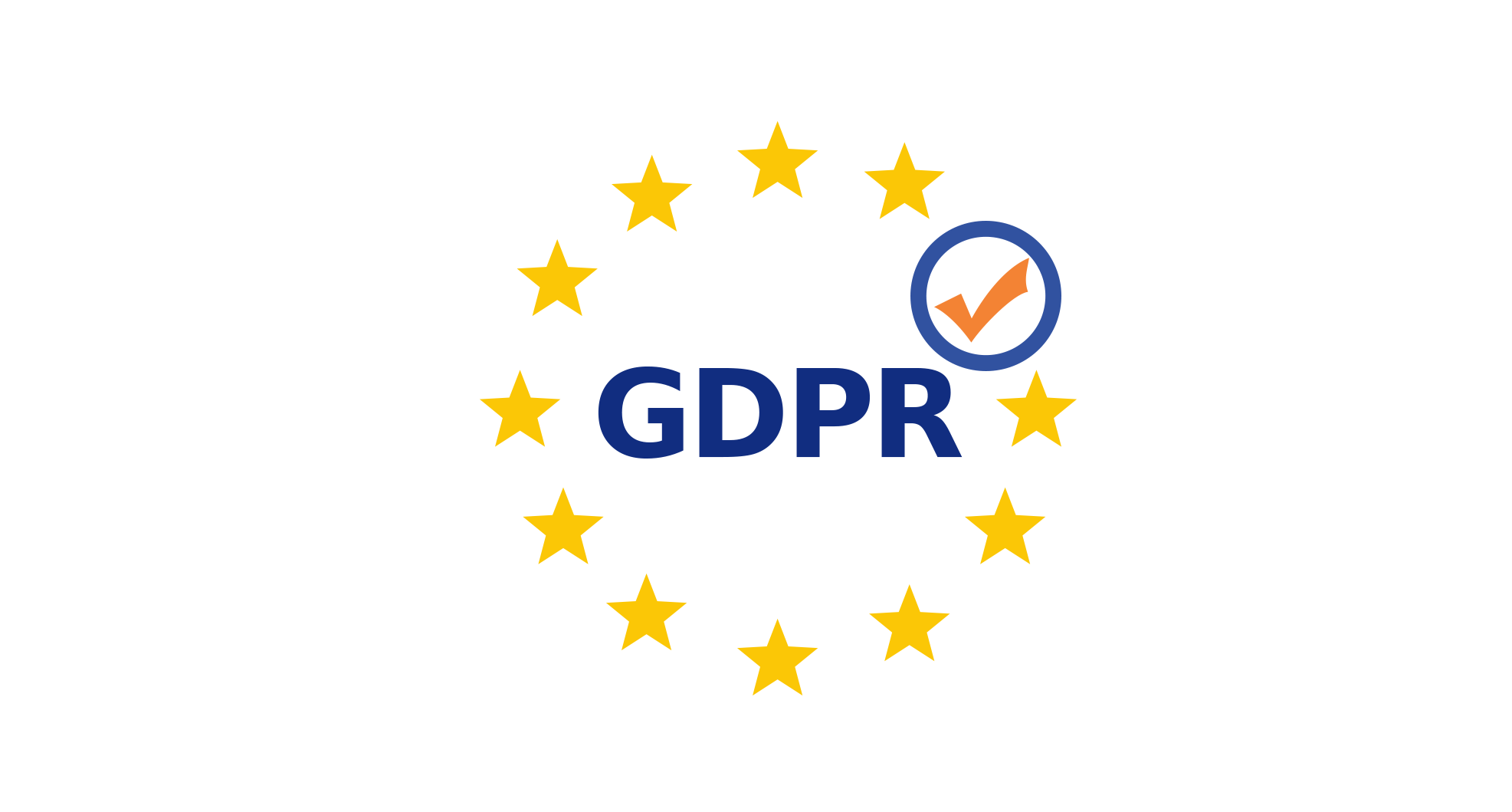 General Data Protection Regulation (GDPR)
Since May 25, 2018, EventX has complied with the EU's General Data Protection Regulation (GDPR) privacy law.
What is lead finder?
Lead finder is a tool for turning interested individuals into customers. It involves attracting and engaging potential customers through events or other activities.
Why is lead finder important?
By finding more prospects, you'll increase your chances of success and generate more leads – which can then be turned into customers. This helps create revenue and buzz for your events.
What is the common way to find leads?
One of the most relied methods is through Marketing Channels. However, conversion rates may be low, and results are not guaranteed. Hence. B2B marketers are looking for a solution that offers better performance output.


Why should I find leads with EventX?
Marketing an event is a highly complex endeavor that can become expensive and time-consuming when managed using traditional processes and solutions. According to Forrester, 93% of Event organizers are struggling in finding attendees.
With our databases and professional technique, we fill your events with targeted attendees who are likely to become qualified sales opportunities.
*Every effort has been made to provide current and accurate information. Nevertheless, inadvertent errors in information may occur. The information contained in this website is supplied from our internal data, and it might vary from case to case. EventX gives no assurance or warranty that information on this site is current and accurate and takes no responsibility for matters arising from changed circumstances or other information or material.