Let's engage your customers throughout the event journey

.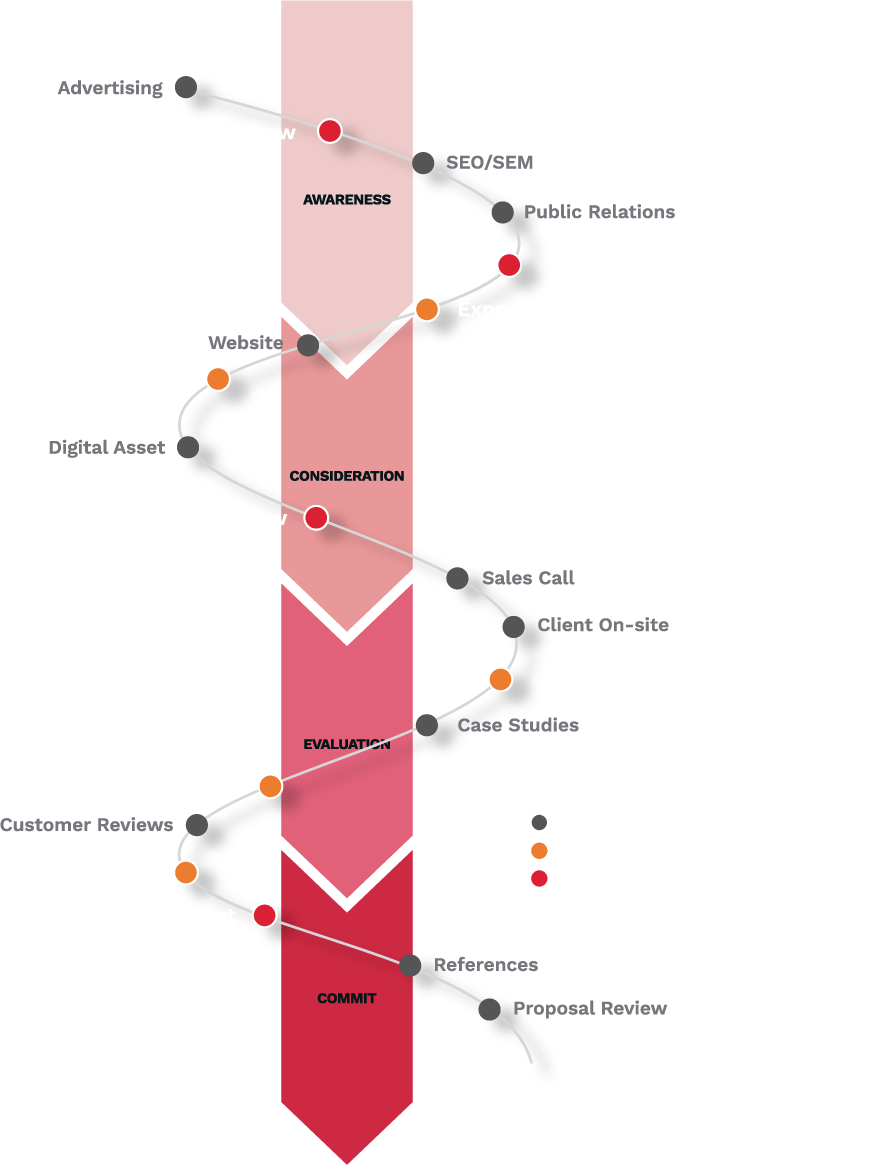 Registration & Ticketing

.
Our effortless, customizable solutions offer your attendees a seamless registration experience.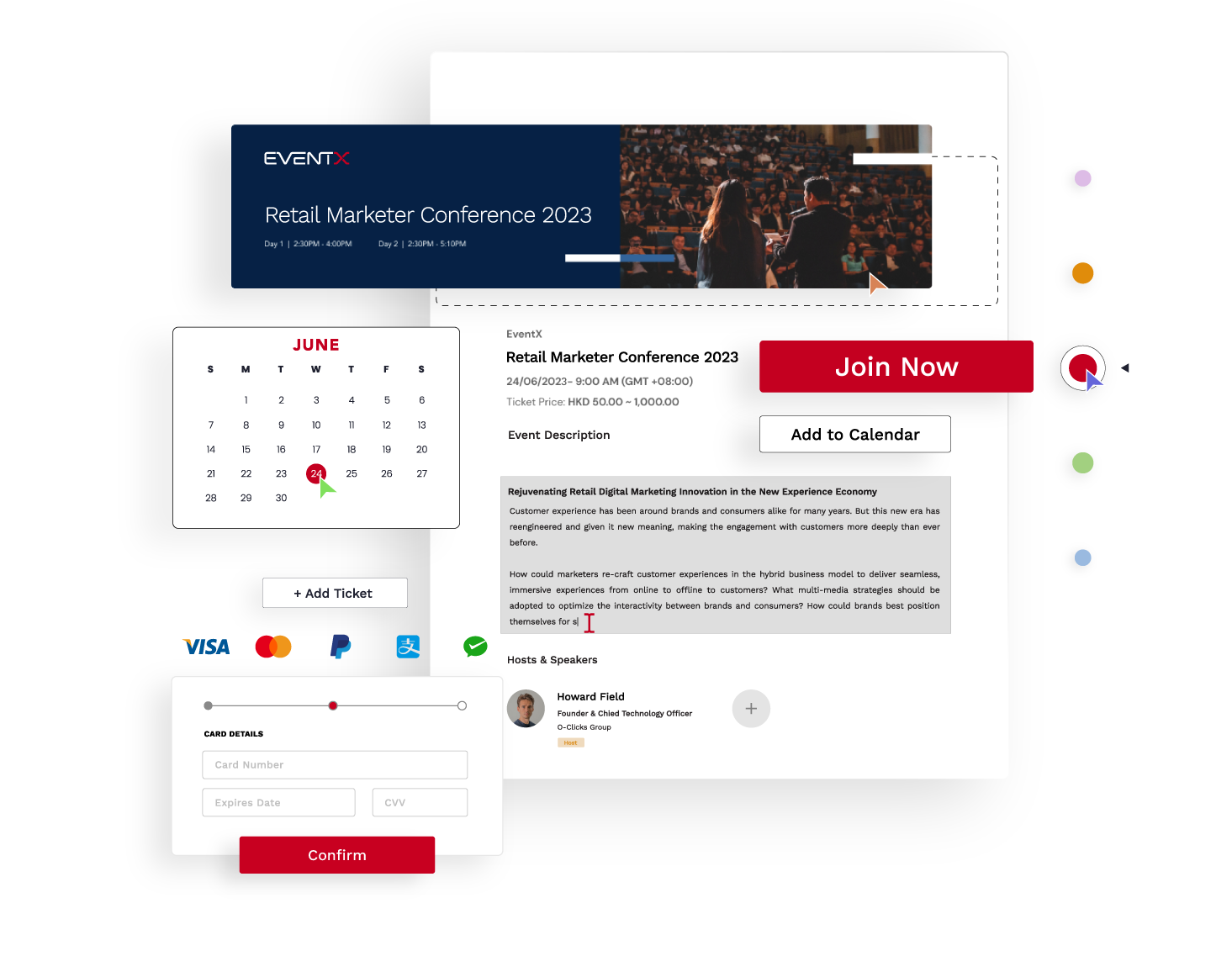 On-site
Check-in Solution

.
Speedy Badges and Real-time Tracking streamline your on-site check-in process for better event management.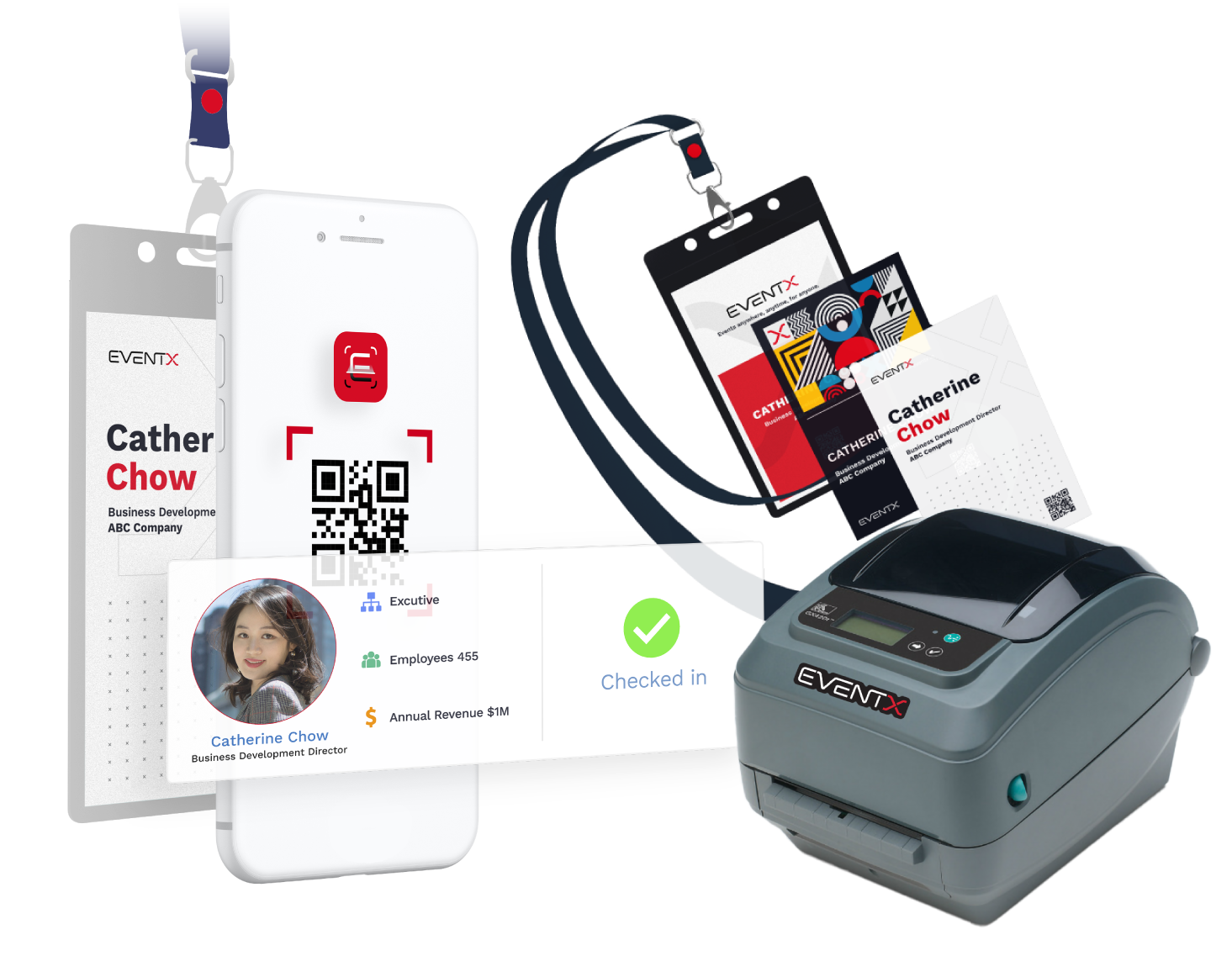 Full-stack Hybrid Event Solutions

.
Deliver an immersive experience for both in-person and virtual attendees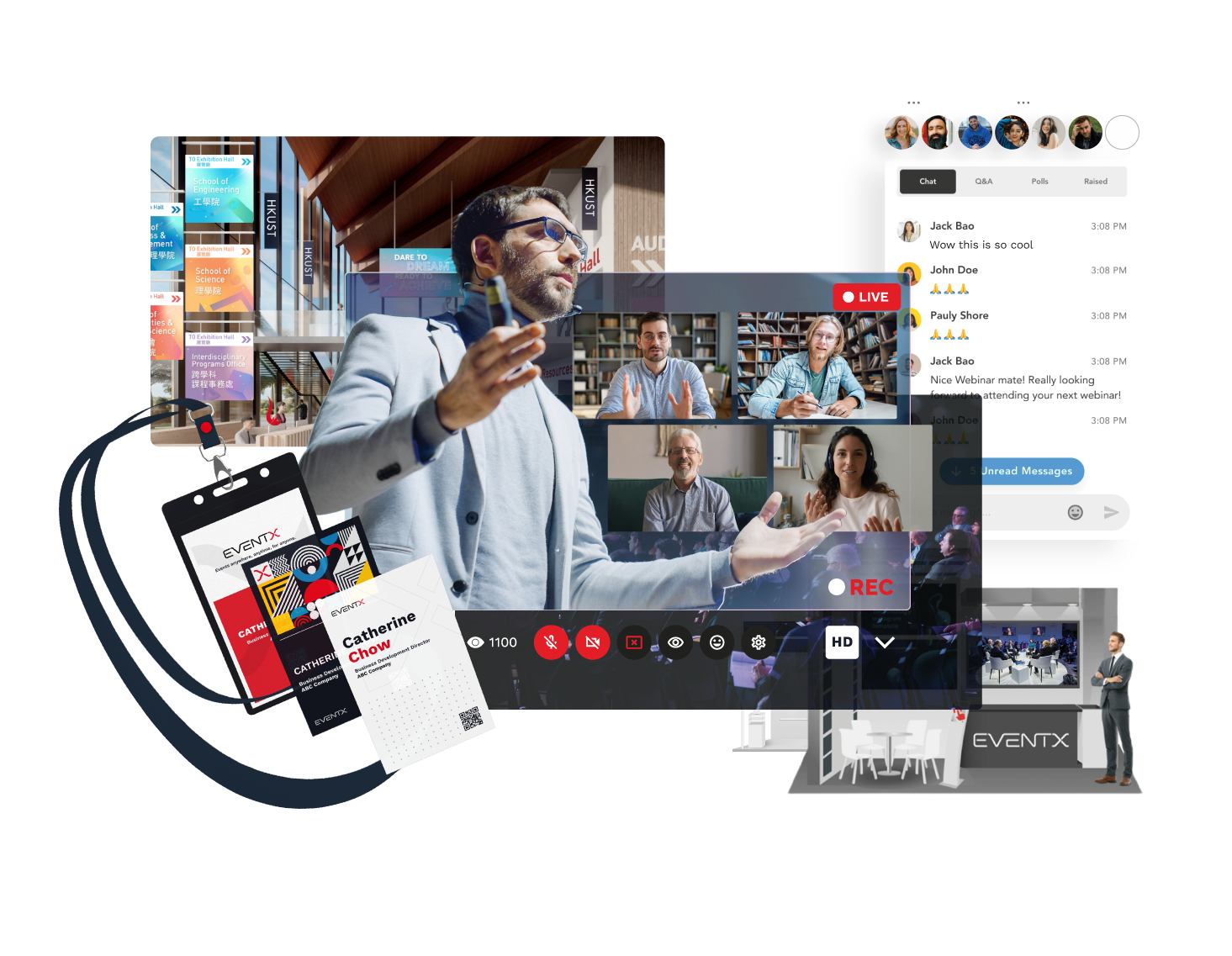 Prospect Finder & Lead Retrieval

.
Expand your reach with access to our global audience and capture leads easily.

- Event Joiner Matching Feature
- Name Card Scanning
- Follow-up Email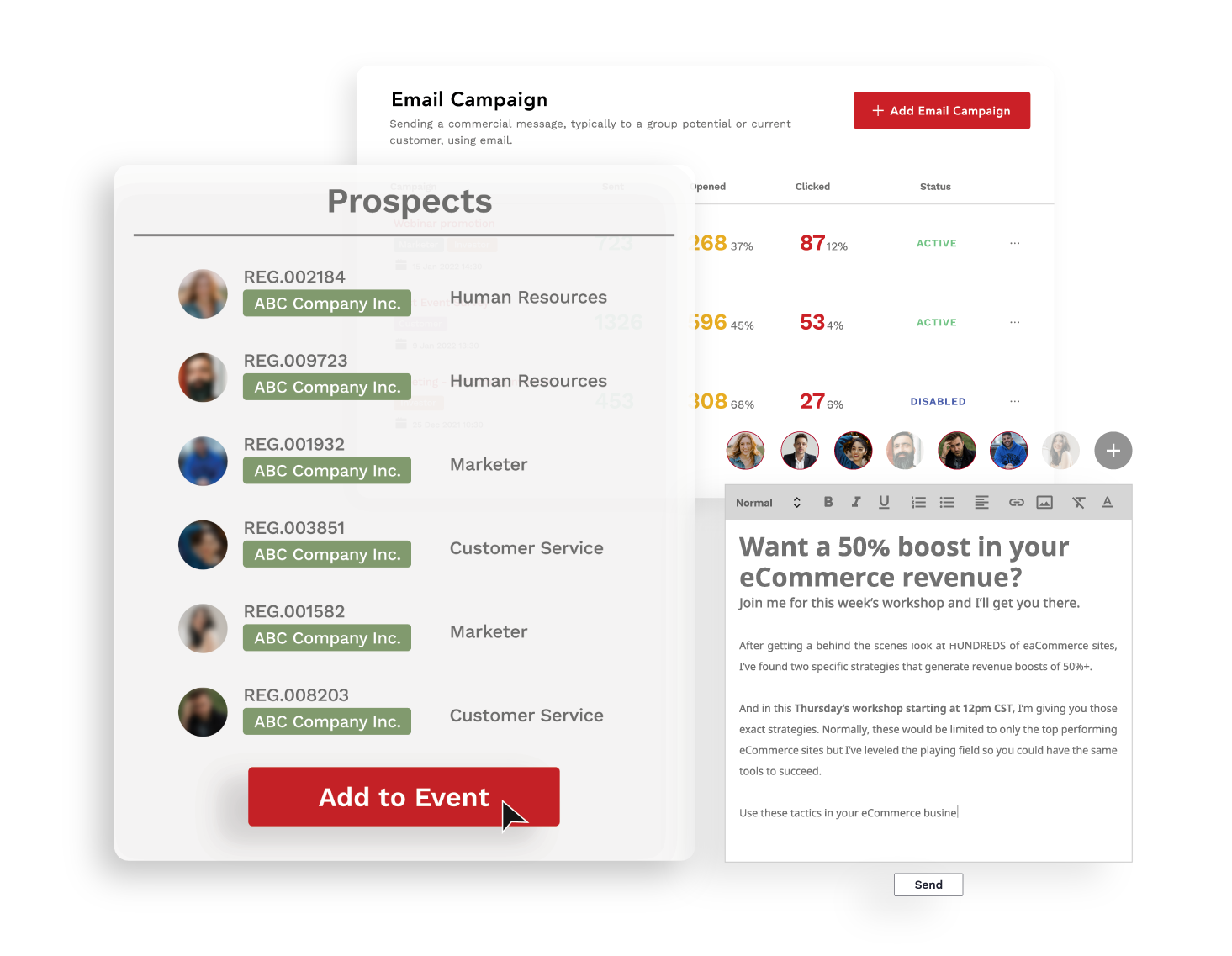 Event Mobile Apps

.
We are happy that we have launched our new user-friendly event apps for every types of event. With the apps, you can manage Event at Fingertips.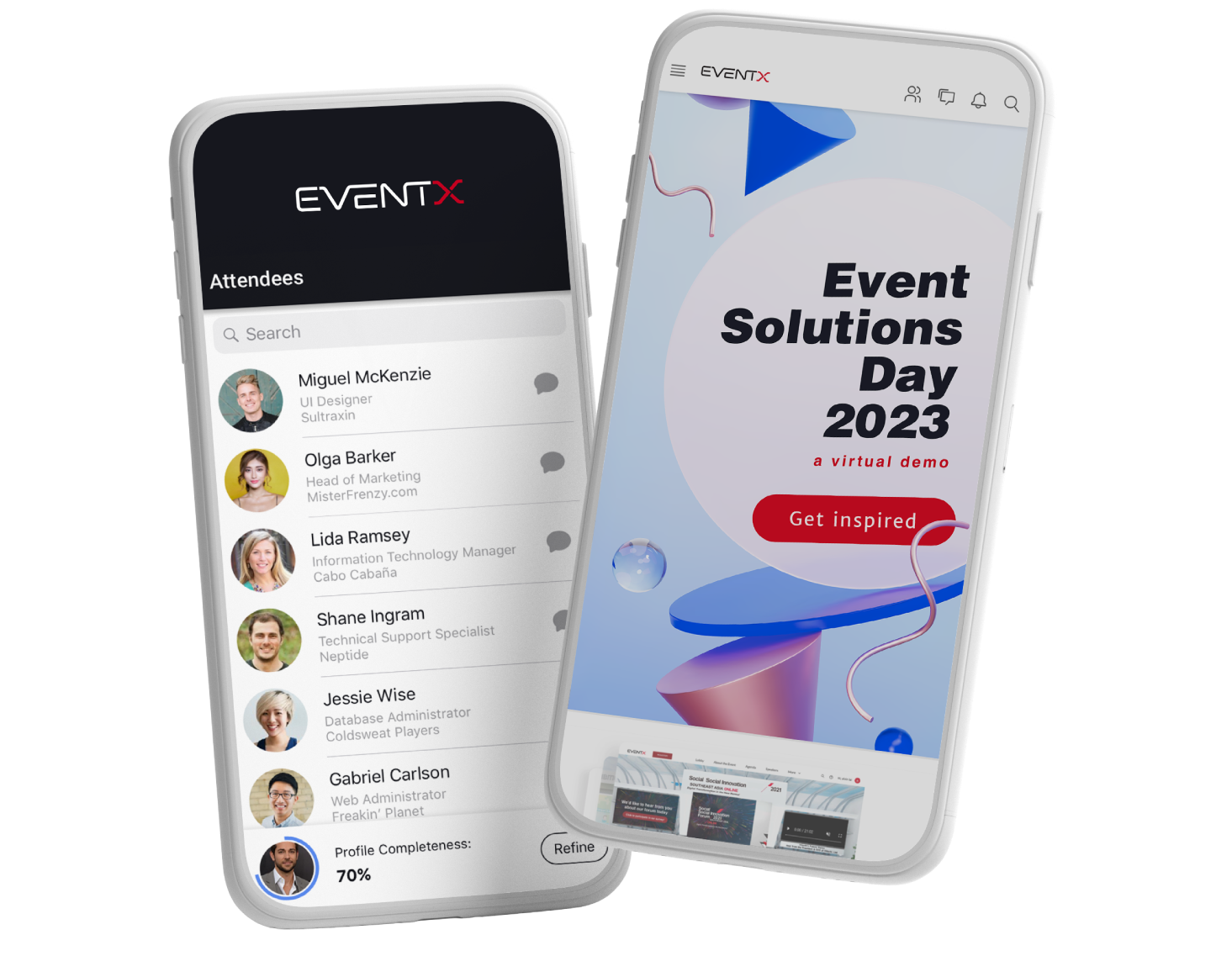 Office.
Event Space. Studio

.
Whether you're hosting a small meeting or a large-scale event, EventX has the perfect space for you. From studios to open-area, our meeting and event spaces are designed to accommodate groups of all sizes. Plus, with a range of catering options available, we can help you create a truly unforgettable experience for your guests.
"I am the senior event manager and my event agency asked me to organize a virtual jewelry show for a client. This product gave me many new ideas and techniques, due to which I successfully organized the jewelry event and got positive responses from the client and my event agency team. I am still implementing this product so that I can easily arrange my other further virtual events related to jewelry with many foreign clients. But, this product did provide me with many benefits that made me think to utilize this product again."
"We were very satisfied with EventX virtual event Platform during our virtual conference last week. From a technical point of view, everything went very smooth and seamless. Our delegates were very positive and they found the platform very user friendly. Well done!"
"We are really happy about the platform. The platform fulfils our expectation for organising the exhibition and bring the real feeling of expo for exhibitors and visitors. Besides, it is an easy-to-use platform which can help our exhibitors build-up booths and registration easily. Thank you very much for your team working hard to make us a successful exhibition."
BLOG POSTS
Have a glimpse of how we can help you...
Your pain? We understand. This is why we do what we do, and can provide you with an experience like no other.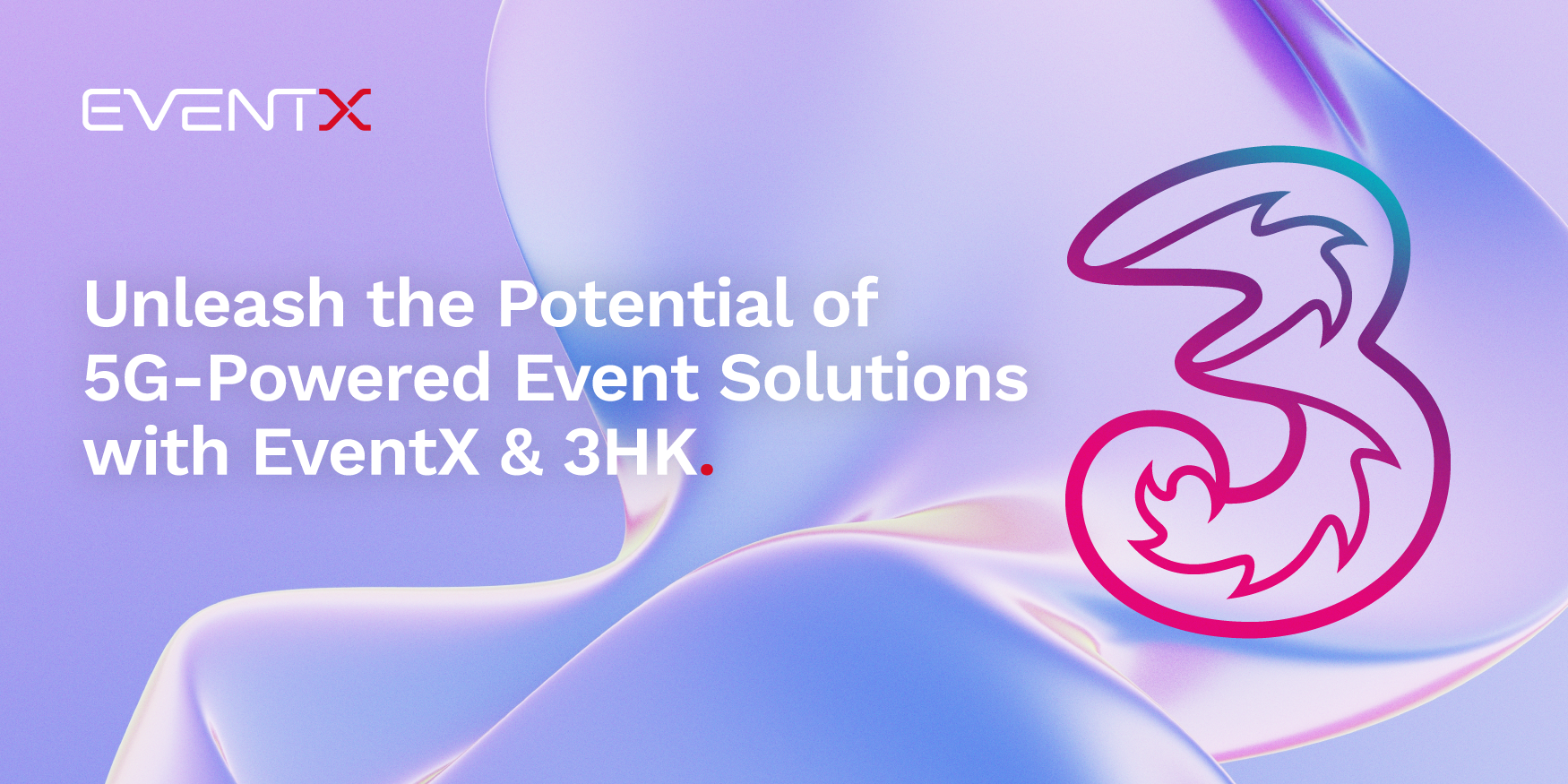 EventX partners with 3HK to provide One-stop Exhibition Solution
This dynamic duo merges EventX's cutting-edge event management technology with 3HK's world-class 5G network connectivity to offer an unrivaled integrated solution for Hong Kong's exhibition industry.
Read More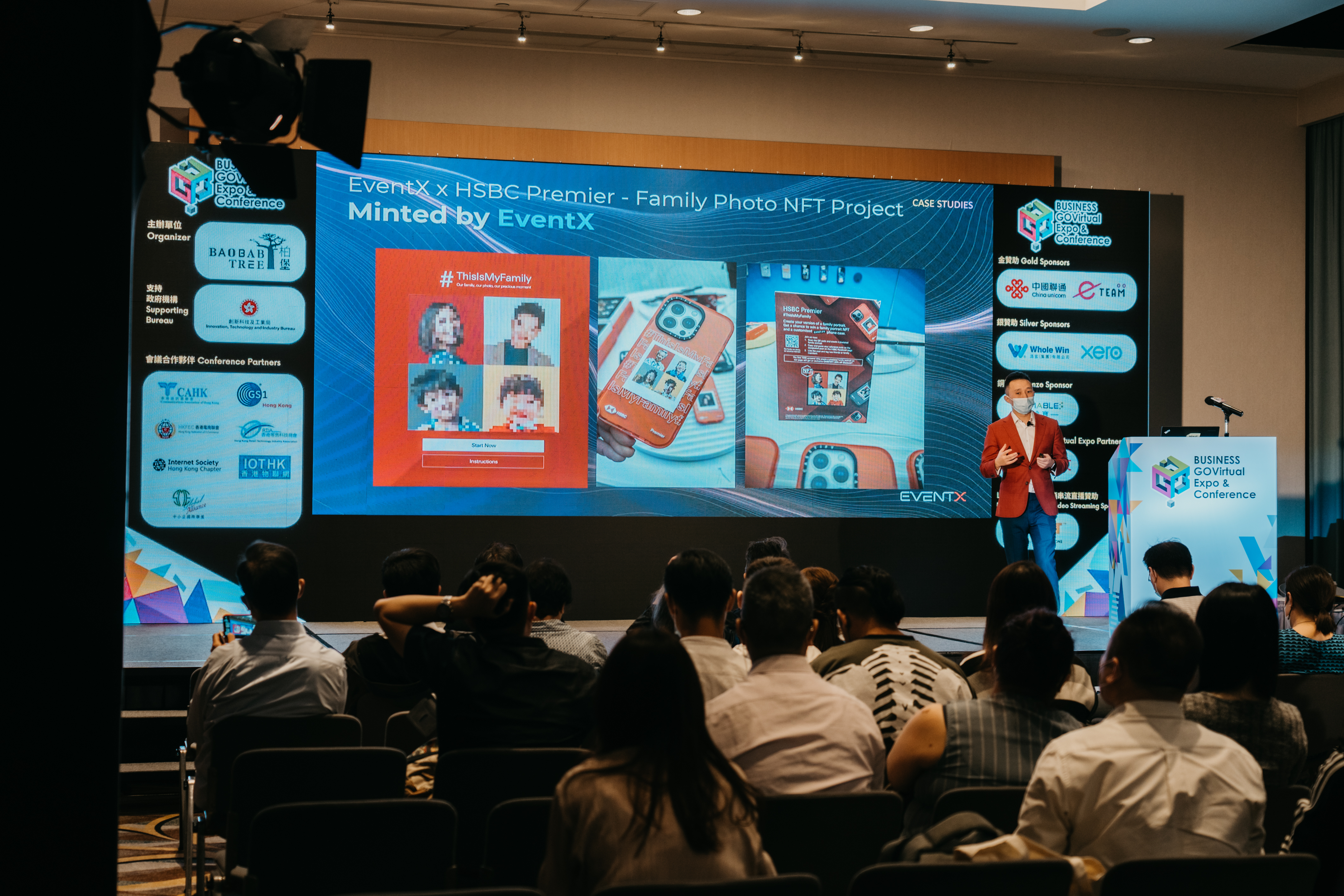 What are MICE Events: Definition, Opportunities, and Solutions
As the scale of companies and corporations expands, the need to publicize your product is greater to generate more business interactions. 4 main components, namely Meetings, Incentives, Conferences, and Exhibitions (MICE), comprise the business interaction model.
Read More