Supercharge Your Sales Pipeline with Events
.
Events play a Huge Role in the Customer Journey.
Whether it's in MQL, SQL, or Opportunity stage,
event can help shorten your selling cycle.
EventX is
The Complete Event Operating System
designed for
Lead Generation & Better Conversion

.
Event Driven Pipelines
- Streamlining Your Event at Any Stage of Your Selling Cycle -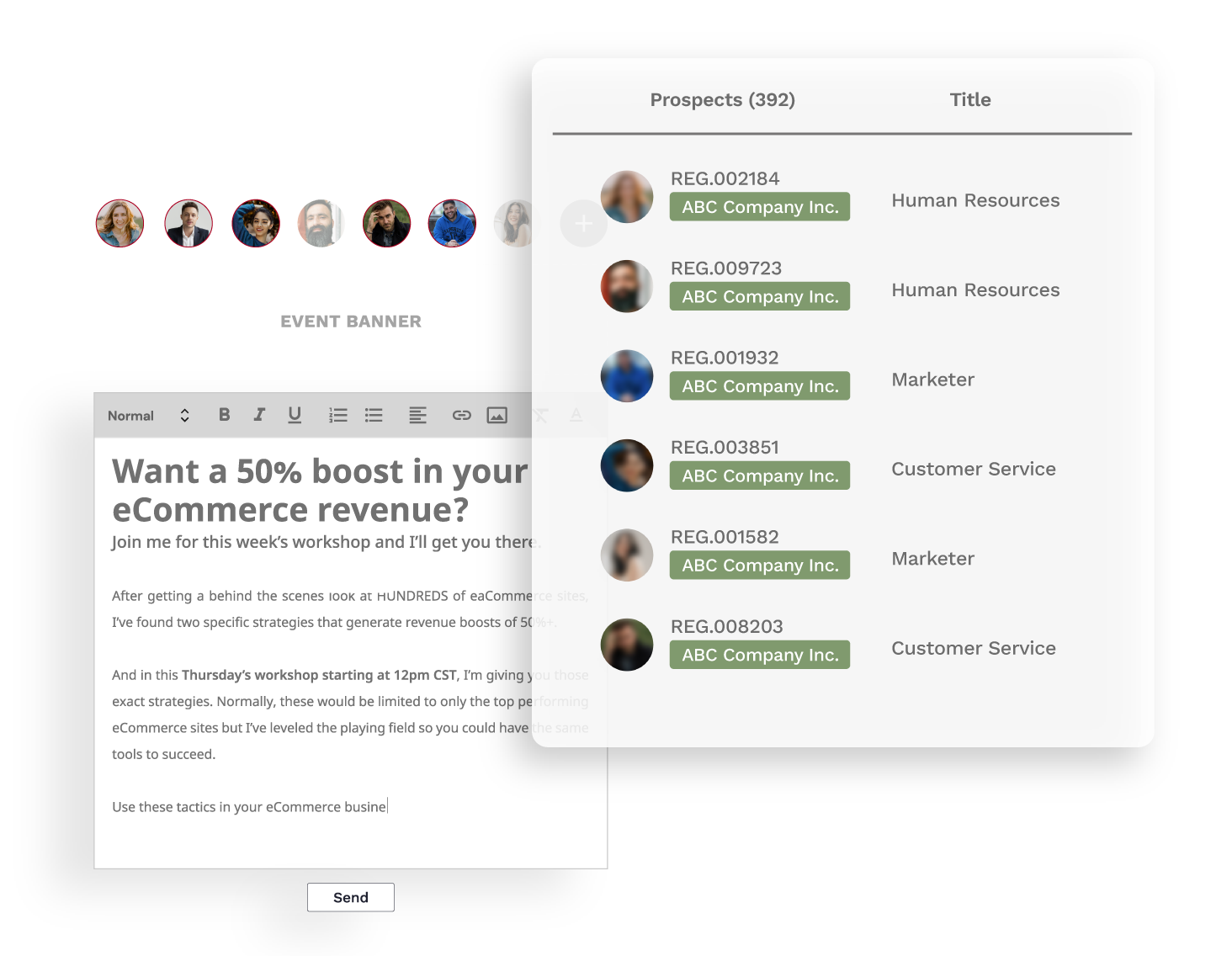 Simplified Lead Finder
Finding suitable attendees has long been a pain for most event organizers. With our Lead Finder feature, your events will be filled with targeted attendees. More attendees, more conversion!
113+M Database
With the accurate B2B database of 113+ million professional profiles, EventX helps you invite prospective clients beyond your current marketing list.
Exceptional Search Panel
Utilizing our advanced filters in our search panel, you can navigate through a wealth of possibilities. We provide filters in two dimension: Company and Individual.
One-Click Email Campaign
Simply select the relevant tag in recipient list, then you can send event invitation to specific groups of people.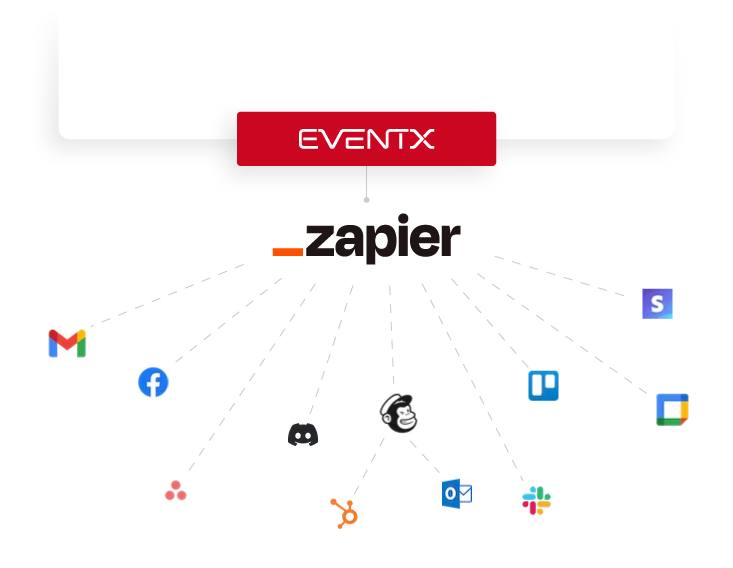 CRM Integration
Integrate CRM at every data point to give insights to your sales team for follow-up actions.
Integration with Zapier
Our integration with Zapier allows you to set up an automatic conversation flow with 5000+ apps, in which you can obtain CRM insights effortlessly.
Export Leads to CRM system
Our user-friendly interface ensures a smooth process, allowing you to acceess and share your leads effortlessly.
Get Insights for your Sales team
After capturing and passing your leads' data to the CRM system, your sales team can get the actionable insight and generate further actions and business opportunities.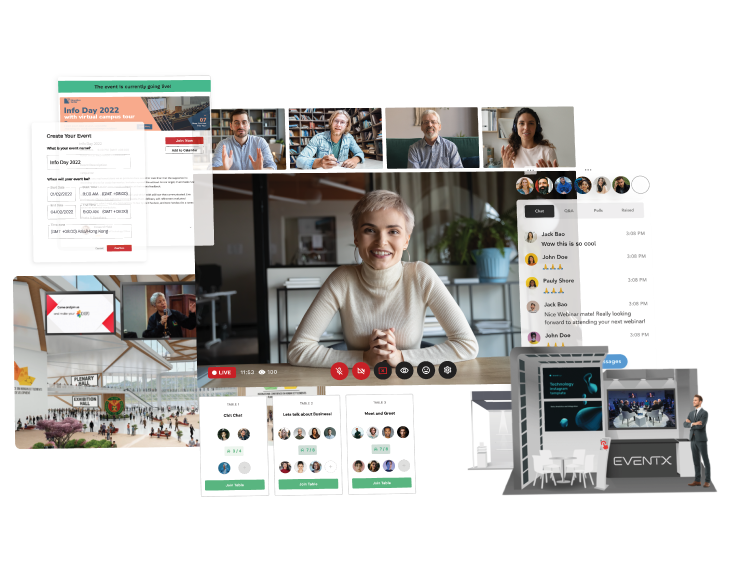 Live Session & On-Demand Videos
With EventX, you can host live sessions or upload on-demand videos. Record your live sessions and save them for future potential leads.
Webinar
People from across the globe can attend your webinar, literally! Even people from China can directly come to EventX's platform without VPN.
Maximize the marketing usage
After recording your live sessions, you can promote it on social media, YouTube, website or even eDMs to promote your company!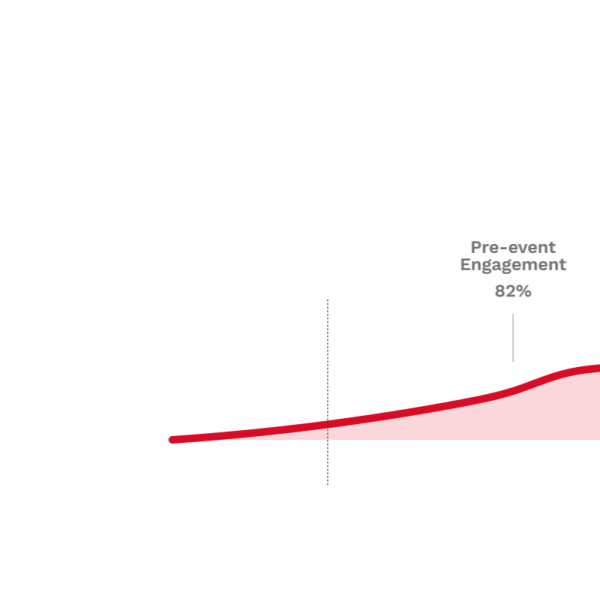 Event Data & Analytics
Track every aspect, down to the minutest detail, to make ROI-maximizing decisions and sales follow-up with data supported.
Analysis Report
Gauge your content's influence, identify the most popular sessions, and organize improved events centered around trending topics.
Networking & Matchmaking
Uncover the most sought-after interests, goals, and the number of meetings each attendee had, among other valuable data.
Post-event Survey
Blast automatically generated post-event survey to get the detailed feedback from attendees immediately after the event.
Event Anywhere, Anytime
- Better, Faster, Stronger, yet Cheaper -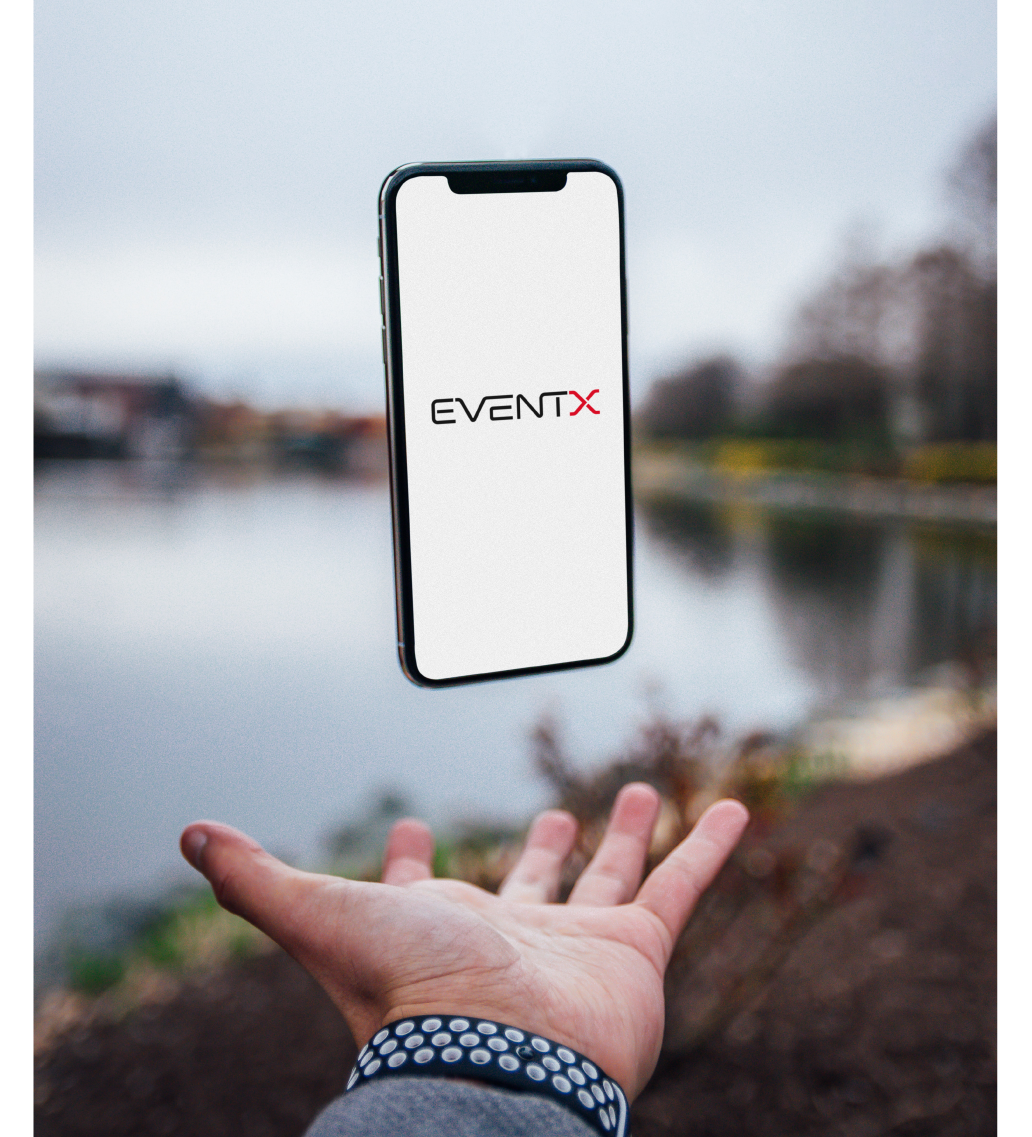 Universal Event Operating System
Experience the ease and efficiency of a unified operating system equipped with all the right tools to make your event a success.
Everything You Need for a Successful Event
Eliminates the need for multiple subscriptions or purchases, streamlining your workflow and reducing costs.
Seamless Integration
All tools within our system are designed to work together seamlessly, enhancing efficiency, reducing manual effort, and ensuring a smooth and consistent experience for both organizers and attendees.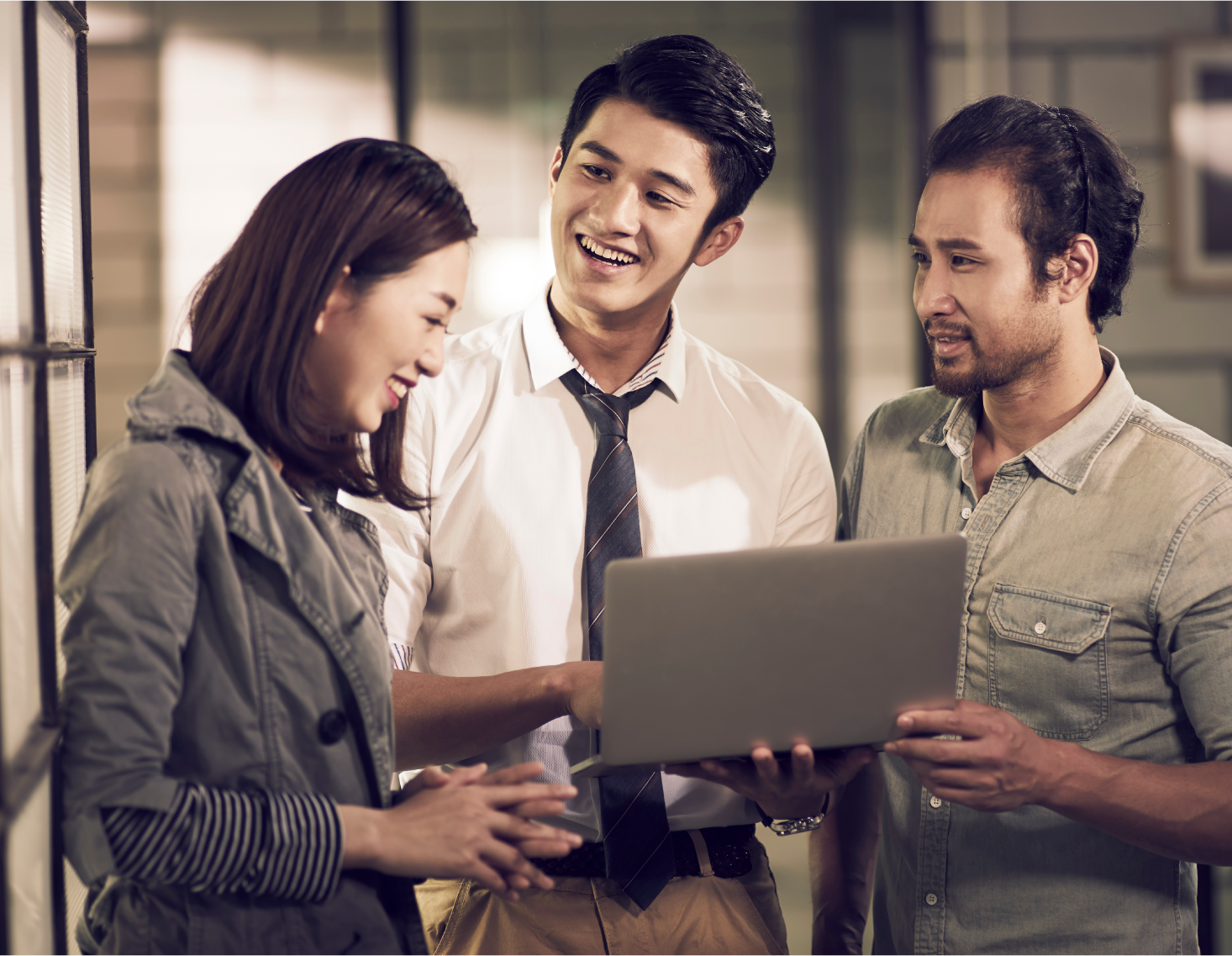 Expertise at Your Service
Our team of experts are ready to support and guide you towards achieving your event and business goals.
Excellent Customer Success Team
With a 96% satisfaction rate, Xuperman and women from EventX CS provide support from Hong Kong, China, Singapore, Taiwan, Korea, Japan, and Thailand.
A Partnership that Yields Results
As we continue to innovate, we'll keep you informed about our latest features, ensuring that our service continuously aligns with your ever-changing event and business requirements.
Why do you need EventX for event?
Planning, marketing and executing an event is a highly complex endeavour. With EventX's all-in-one Event platform, you can have all of the tools and resources you need at once to host an awesome event. With simple one-click functionality, EventX makes event organization easy for anyone in any industry, whether they've been hosting in-person, virtual, or hybrid events before!
How long does it take to plan an event with EventX?
The timeline for planning an event with EventX depends on various factors, such as the size of the conference and the services required. Contact us to get an estimate of the timeline for your event.
Does EventX support in Mainland China?
If you want to tap into the China market without establishing a physical presence or maintaining a local website, virtual event hosting is a viable solution for you!


EventX possesses China's ICP license which permits us to run as a single website which can work seamlessly inside and outside China without any issues for your hybrid events.
Why should you do a hybrid event?
The most popular reason is hybrid events can break down the geographical barrier and time constraints. As an event organizer, a hybrid event providers you with the opportunity to increase your audience reach, attendee engagement, and brand awareness.
"I am the senior event manager and my event agency asked me to organize a virtual jewelry show for a client. This product gave me many new ideas and techniques, due to which I successfully organized the jewelry event and got positive responses from the client and my event agency team. I am still implementing this product so that I can easily arrange my other further virtual events related to jewelry with many foreign clients. But, this product did provide me with many benefits that made me think to utilize this product again."
"We were very satisfied with EventX virtual event Platform during our virtual conference last week. From a technical point of view, everything went very smooth and seamless. Our delegates were very positive and they found the platform very user friendly. Well done!"
"We are really happy about the platform. The platform fulfils our expectation for organising the exhibition and bring the real feeling of expo for exhibitors and visitors. Besides, it is an easy-to-use platform which can help our exhibitors build-up booths and registration easily. Thank you very much for your team working hard to make us a successful exhibition."
BLOG POSTS
Have a glimpse of how we can help you...
Your pain? We understand. This is why we do what we do, and can provide you with an experience like no other.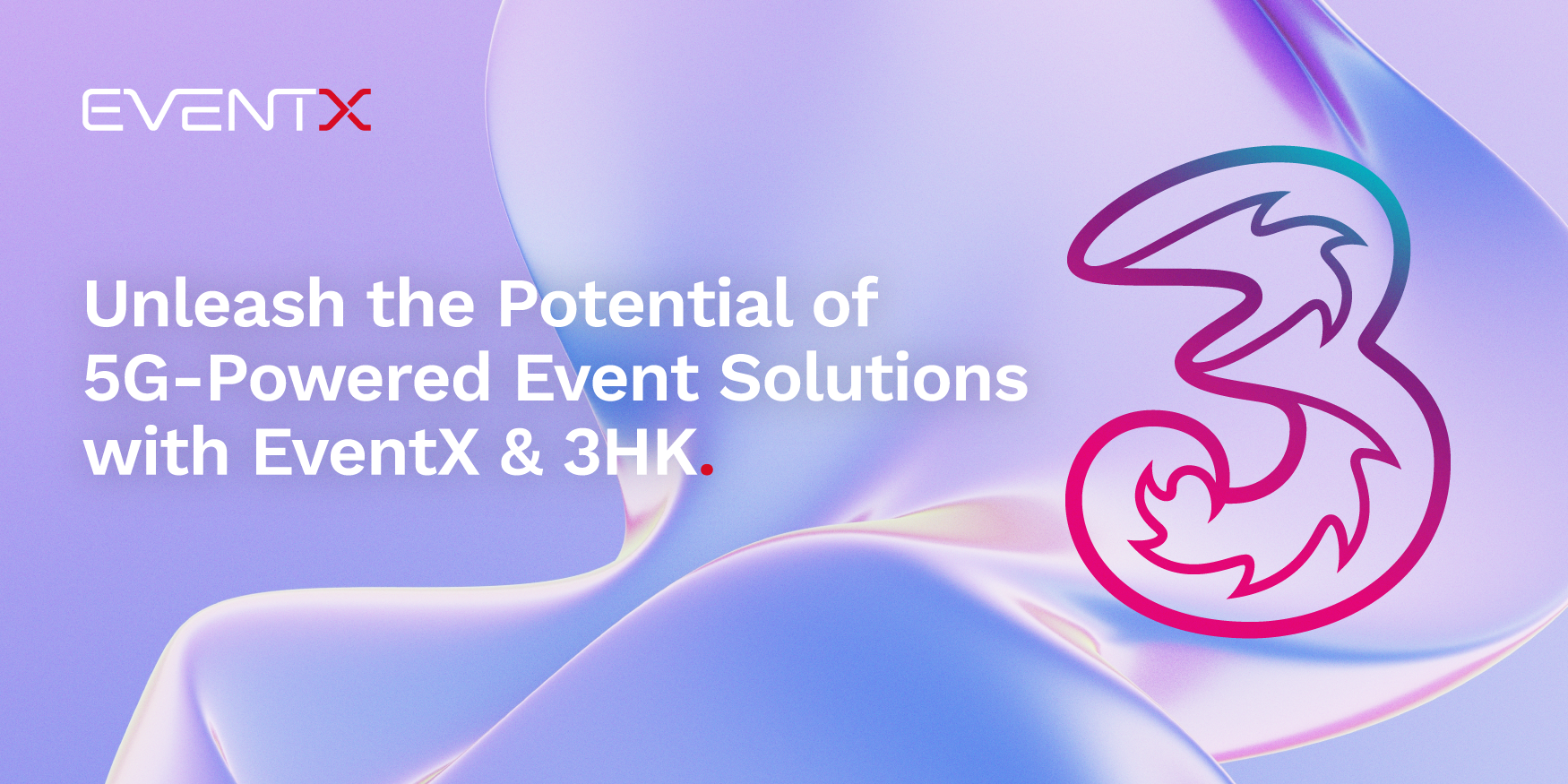 EventX partners with 3HK to provide One-stop Exhibition Solution
This dynamic duo merges EventX's cutting-edge event management technology with 3HK's world-class 5G network connectivity to offer an unrivaled integrated solution for Hong Kong's exhibition industry.
Read More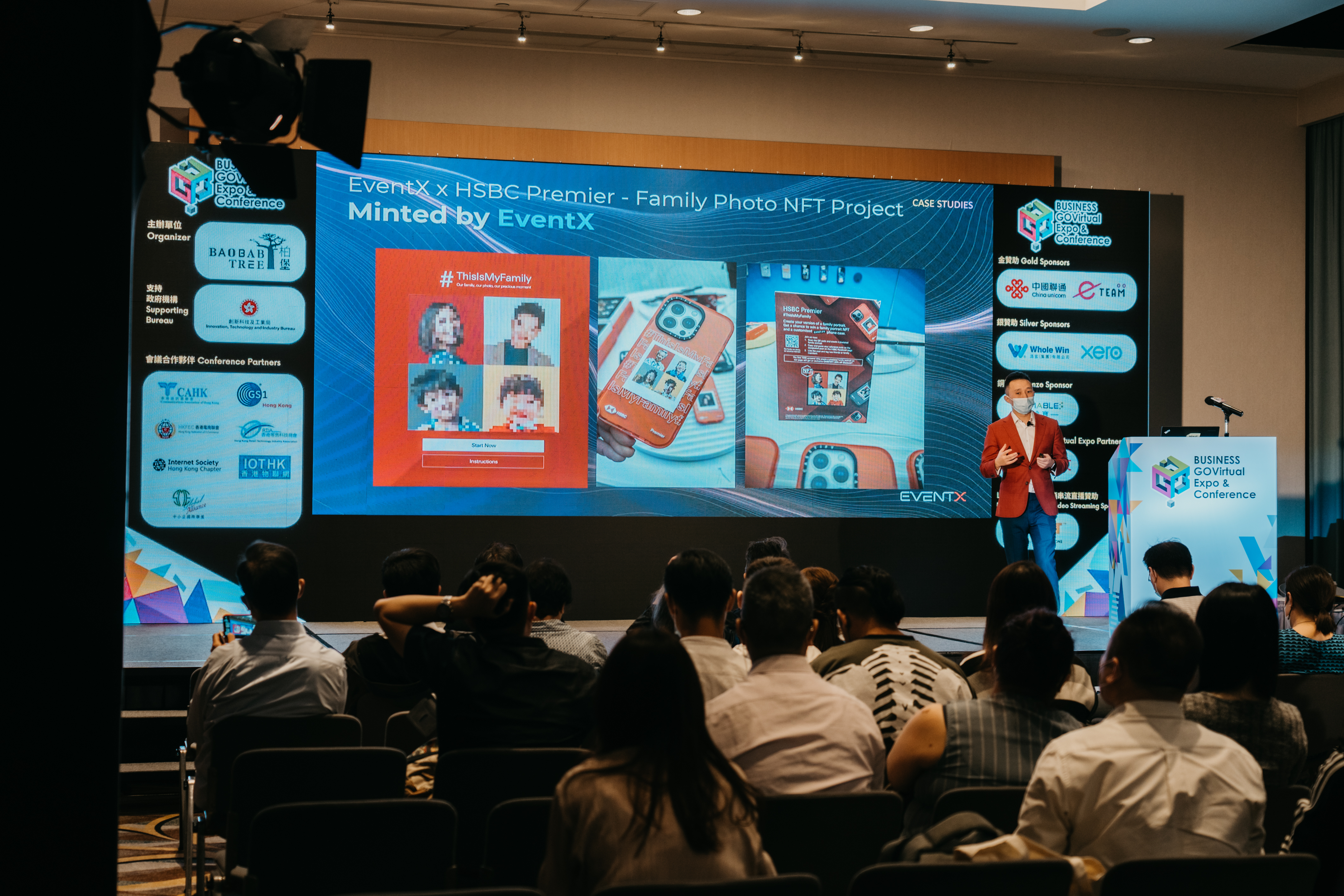 What are MICE Events: Definition, Opportunities, and Solutions
As the scale of companies and corporations expands, the need to publicize your product is greater to generate more business interactions. 4 main components, namely Meetings, Incentives, Conferences, and Exhibitions (MICE), comprise the business interaction model.
Read More