Are you looking for fresh ideas to engage with your employees and customers? Corporate events can be a great way to connect with your audience and strengthen relationships. In this blog post, we'll introduce you to five exciting corporate event ideas that you can try for your next event. From networking events to other B2B events, there's something for every company and audience. So, let's dive in and explore how you can make your next corporate event a success!
What is a Corporate Event?
A corporate event is an event organized and sponsored by a business or company, which can focus on either employees or clients. The reasons for organizing corporate events can vary, such as educating staff or the public about the organization's concepts, motivating employees, rewarding them for their work, launching new products or services, and strengthening relationships with clients and partners. These events are typically used to promote networking and encourage interpersonal relationships outside the formal structure of the workplace, and some may occur annually and be included in the company's calendars.
Why are Corporate Events Important?
What is the Purpose of a Corporate Event?
The purpose of a corporate event can vary depending on the type of event. Some events, like company webinars, are designed to offer information to employees. Other events, like virtual events, are meant to provide a unique experience for customers. Corporate events can also be used to promote products and services.
How Should You Plan a Corporate Event?
Planning a corporate event is important if you want it to be successful. There are many different types of corporate events, and you need to be aware of the parameters that each one requires. First, you need to research what type of event your company is interested in hosting. Once you have determined this, start planning the logistics: date, time, location, and guests. After the event is completed, make sure you have implemented any changes that were made during the course of planning.
What are Some Common Corporate Events?
Corporate events like company webinars, virtual events, and business luncheons can help you build relationships with customers. They offer an opportunity to learn more about their needs and give you the chance to show them what your company has to offer. Corporate events can also be a great way to attract new employees.
What are the Benefits of Hosting Corporate Events?
Additional revenue: Corporate events provide a great opportunity to generate revenue for your business. Whether you charge attendees for entry, offer sponsorships, or sell merchandise, corporate events can be a profitable venture for your company.

Expanded marketing strategy: Corporate events offer an opportunity to expand your marketing strategy by providing a platform to showcase your brand, products, and services to a targeted audience. This can help increase brand awareness and attract new customers.

Staff and client education: Corporate events can provide an excellent opportunity for staff and client education. You can invite industry experts to speak on topics related to your business, offer training sessions or workshops, or hold informational sessions on new products or services. This can help your staff and clients stay up-to-date on industry trends and developments.

Thought leadership: Corporate events can establish your business as a thought leader within your industry. By organizing and hosting events that offer valuable insights and knowledge, your company can become a go-to source for industry-related information.

Audience insights: Corporate events provide an opportunity to gather valuable audience insights, such as their interests, preferences, and pain points. This can help your business tailor its marketing strategy and offerings to better suit your target audience.

Customer conversion and retention: Corporate events can help convert prospects into customers and retain existing customers by offering them a unique experience that helps build a strong relationship with your business.

Being recognized as a market leader or SME: Hosting an educational event can help establish your business as a market leader or subject matter expert within your industry. This can attract top talent to your company and increase your customer base.
What Types of Corporate Events are Available?
Make sure to research the corporate event you are planning in order for it to be the most successful for your organization.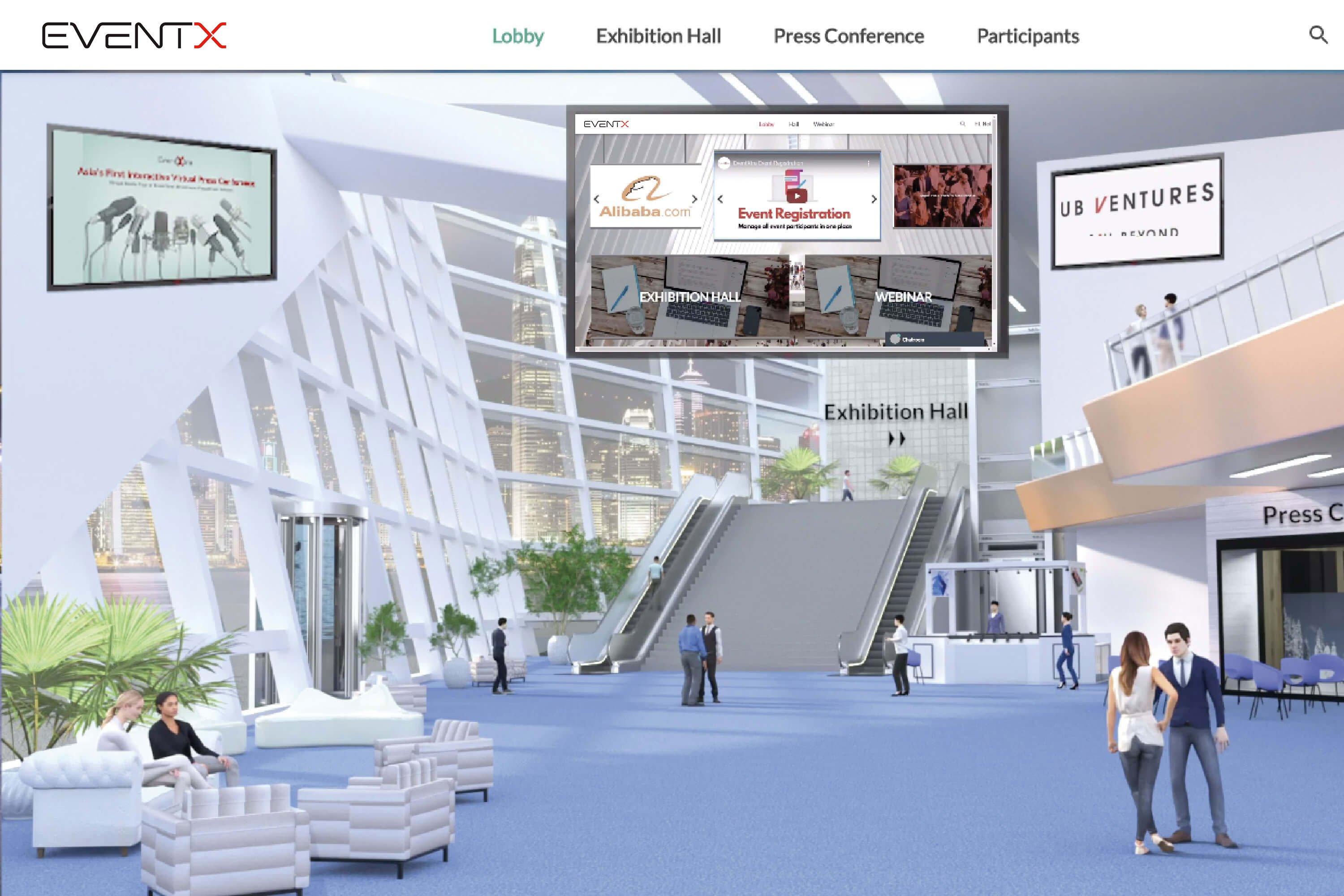 A business luncheon is a great corporate event to get to know your customers. You can offer refreshments and a variety of lunch options, such as salads, sandwiches, or pasta dishes. You should also provide information about your company and products during this corporate event. Besides, business luncheons are a great way to promote your company and attract new customers beyond phones.
2. Webinar
A webinar is a great way to engage with customers on a one-on-one basis. You can provide information in an easily accessible format, and you can also allow for questions and discussion without the boundaries of time, space, and even under COVID. This allows your company to generate leads and engage with customers instantly in a new way through corporate events.
Virtual events are perfect for companies that don't have the resources to host a traditional event. You can create an event online and invite participants from all over the world. This event can be especially beneficial for businesses with a global presence. In particular, the combination of the metaverse and virtual events is one of the future trends in the development of Web 3.0. For EventX, we have purchased a piece of LAND in the sandbox in order to host different kinds of corporate events in the metaverse.
4. Trade Show
Trade shows are another great corporate event to reach out to potential customers. They offer an opportunity to gather members of your industry to display, demonstrate, and discuss your latest products and services, and exhibitors participate in the hopes of connecting with potential new customers, reinforcing relationships with dealers and distributors, and networking with influencers and the media. Attendees of trade shows are typically looking to learn about the latest products being introduced, take advantage of special show prices from exhibitors, and gain a better understanding of their industry.
Product launches are a great corporate event to introduce new products to the market. You can hold a launch event at your company or sponsor a special event elsewhere in town. You should also consider holding a press conference to announce the launch. EventX designed a user-friendly catalog for your customers to search for their goods. Products are shown in a simple gallery-style interface. Individual products can be recognized by users at a glance. Images and brand tags are identifiable.
Conclusion
In conclusion, there are many different types of corporate events that you can plan to keep your employees motivated, engaged, and productive. From networking events to B2B events, the possibilities are endless. By choosing the right type of event and tailoring it to the needs and interests of your team, you can help to build a strong corporate culture and foster a sense of community within your organization. So why not give one of these event ideas a try and see the positive impact it can have on your team's morale and productivity.
Frequently Asked Questions about Corporate Events
Q: Are there other corporate events that could be held?
A: Other than the above five types of corporate events, other corporate events can also be held. For instance, executive retreats and incentive programs, appreciation events, board meetings, and shareholder meetings. Companies also use these to bring people together to develop interpersonal relationships that could not exist inside the structured environment of the office.
Q: How to promote your corporate events?
A: Creating custom event posters, sending targeted invitations, building an optimized event landing page, and using social media to enhance the promotion of a corporate event are the general ways to promote your corporate events. If you want to follow the latest trend of the metaverse, hosting AR and VR events in the metaverse
Q: Does EventX provide the event solutions for the five corporate events mentioned above?
A: Yes, EventX provides the event solutions for the five corporate events mentioned above. Other than event solutions, EventX also provides solutions for career fairs, info days, and graduation ceremonies for universities.
Interested in our solution?
Are you looking for a great one stop hybrid event solution for your virtual, physical or hybrid events?
You may want to have a chat with our event consultant.