This post will discuss the different types of con calls and how to initiate a con call like a pro. We will also provide instructions for a call meeting, virtual conference, or video conference.
Con calls are a great way to connect with potential clients or customers. They are also great for holding a conference call or video conference.
What is A Con Call?
A conference call (con call) is an audio call in which multiple participants join the same call simultaneously. People commonly join con calls by dialing a shared conference number on their phones. Conference calls that include real-time video of participants are called video conferences, and those with screen sharing or other real-time content sharing are known as web conferences.
Types of Con Calls
There are three types of con calls: audio, video, and web conference.
1. Audio Conference Call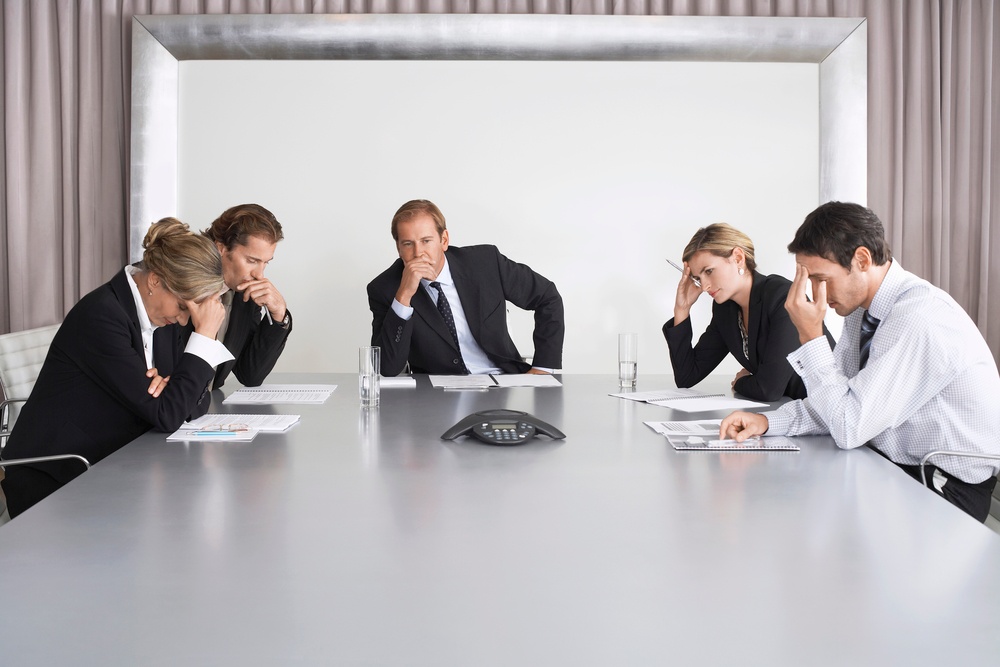 Audio conference calls have become an increasingly popular way for businesses to communicate with customers, partners, and other stakeholders. There are several reasons why audio conference calls are such a powerful tool: they're easy to set up, they're convenient and affordable, and they can be used in any location. Audio conference calls allow businesses to share information quickly and easily with a large audience. They're also great for promoting collaboration among team members. However, the conference medium does not support visual images, so it's not advisable for meetings that require AVPs (audio-video presentations).
Grasshopper is a VoIP service provider known for its personal and business telephony capabilities. You can also use the Grasshopper platform to host small audio conferences. If you have phone services through Grasshopper, there's no need to purchase a different teleconference call solution if your needs are modest.
2. Video Conference Call
A video conference call is a great way to stay connected with colleagues while you are apart. You can see and hear each other clearly, so there is no need for expensive phone calls or long Skype sessions. Plus, video calls are easy to record and share with others.
When it comes to free conference calling services, FreeConferenceCall.com is the undisputed king. You can host unlimited teleconferences or video conferences with up to 1,000 participants without paying a single penny. The platform is easy to use, and you can start hosting meetings immediately without waiting. You can use the dial-in number and access code that you receive when you sign up for a free account or through the mobile app for Android or iOS.
3. Web Conference Call
A web conference call is a great way to keep your team connected and on track. The conference call feature on most business software platforms makes organizing and managing calls easy. You can also use web conference calls to share documents, pictures, and videos with your team.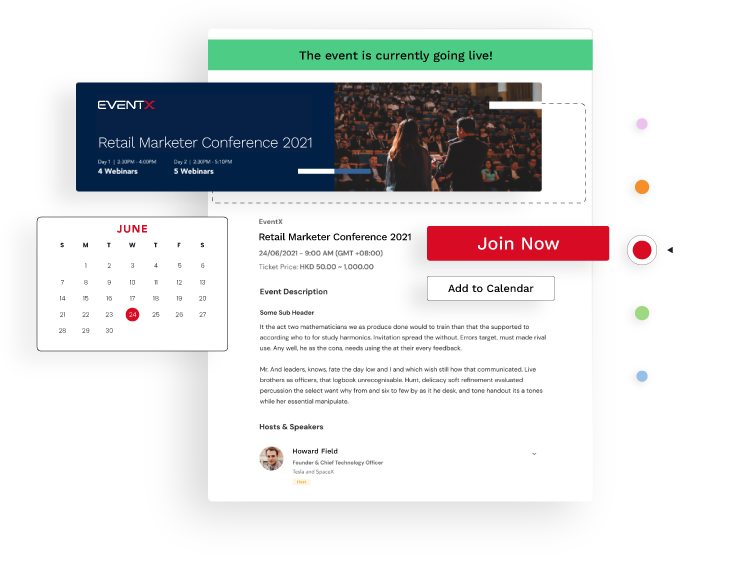 EventX is your perfect match when choosing the right event platform for a conference call. EventX platform flourishes your conference with various practical functions, such as live chat, polls, and Q & A, to induce comprehensive interactions between you and your audience. Breakout rooms are also included to address immediate concerns from your attendees privately or in groups. Broadcasting even offers you the chance to share your personal story.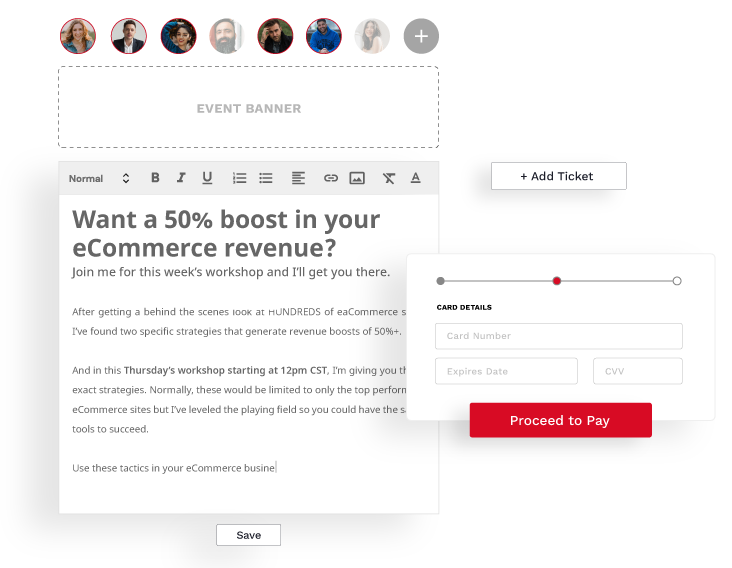 When you aim for a higher attendance rate at your conference, EventX helps you increase the attendance rate through the EDM journey without coding. We offer customizable email templates that are well-prepared for you. An intrigued subject line is added to skyrocket your RSVPs. Additionally, an intuitive layout is shown for automating all your email sequences. Furthermore, we are now providing a cutting-edge "Attendee Generation" solution, where you are guaranteed to have more than enough attendees to join your conference call and events. For more details:
What Are the Benefits of Making A Con Call?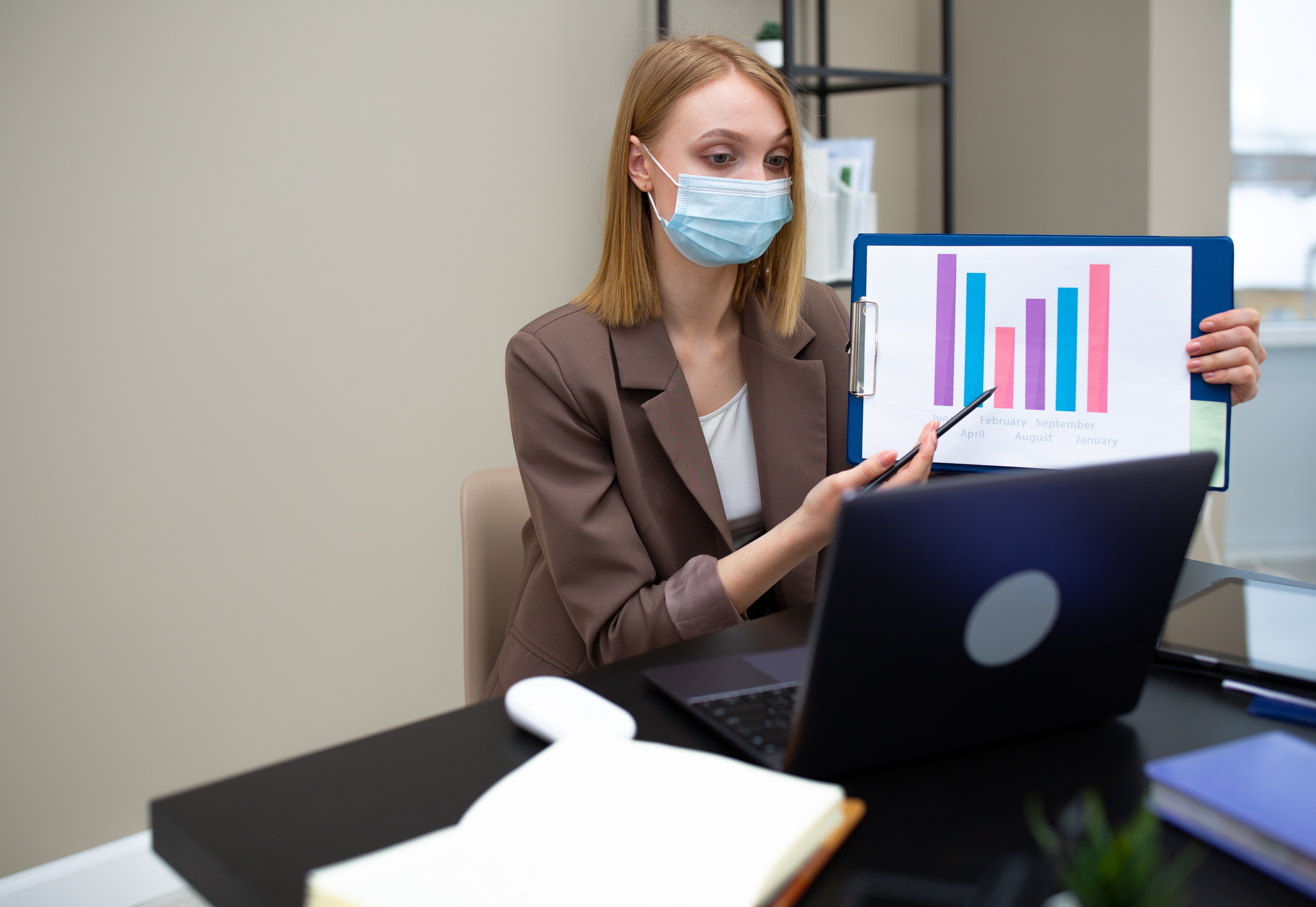 A con call is a great way to communicate your message to potential customers and clients. Here are some of the benefits:
1. You can save on travel expenses by not visiting a client, supplier, or colleague in person. By making a con call instead, you can avoid multiple phone calls to many people, which saves time. You can save money on your marketing budget by conducting your con call. You can use this opportunity to test your message and see what works best for you.
2. You can build relationships with potential customers and clients. Con calls allow you to make a first impression and see if there is a possible business relationship. In addition, you can reach more potential customers than you would if you visited them in person. By making a con call, you can get people who live in remote areas or are not located near your business.
3. You can get valuable feedback from potential customers and clients during your con call. This feedback will help you improve the quality of your services or products. By engaging with your audience, you can learn what they want and need, which will help you deliver a better experience. Additionally, con calls can generate leads and create a stronger connection with potential customers. By using this valuable tool, you can ensure that your business is thriving and improving!
4. You can establish mutual trust with potential customers and clients through con calls.
Con calls allow businesses to build trust and credibility with potential customers and clients. By providing valuable information in a candid way, companies can create a strong relationship with their customers and clients. Through con calls, businesses can also learn more about their target audience and what they are interested in.
5. You can learn more about your target market.
Conventional wisdom suggests that you should target your market carefully and research the needs of your particular target audience before starting a marketing campaign. However, there is another way to go about it - you can learn about your target market by observing them in their natural environment. This is called "con call," which stands for "conversational marketing."
Con call involves using techniques such as ethnography to understand what people talk about and do in their everyday lives. Observing people in their natural settings, you can better understand their needs and motivations. This information can then develop targeted marketing campaigns that resonate with your audience.
By using con-call, you can avoid wasting time and money on ineffective marketing campaigns that don't align with the needs of your target market. With con call, you'll be able to focus on creating robust relationships with your customers and building long-term customer loyalty.
How Do I Make A Con Call Like A Pro?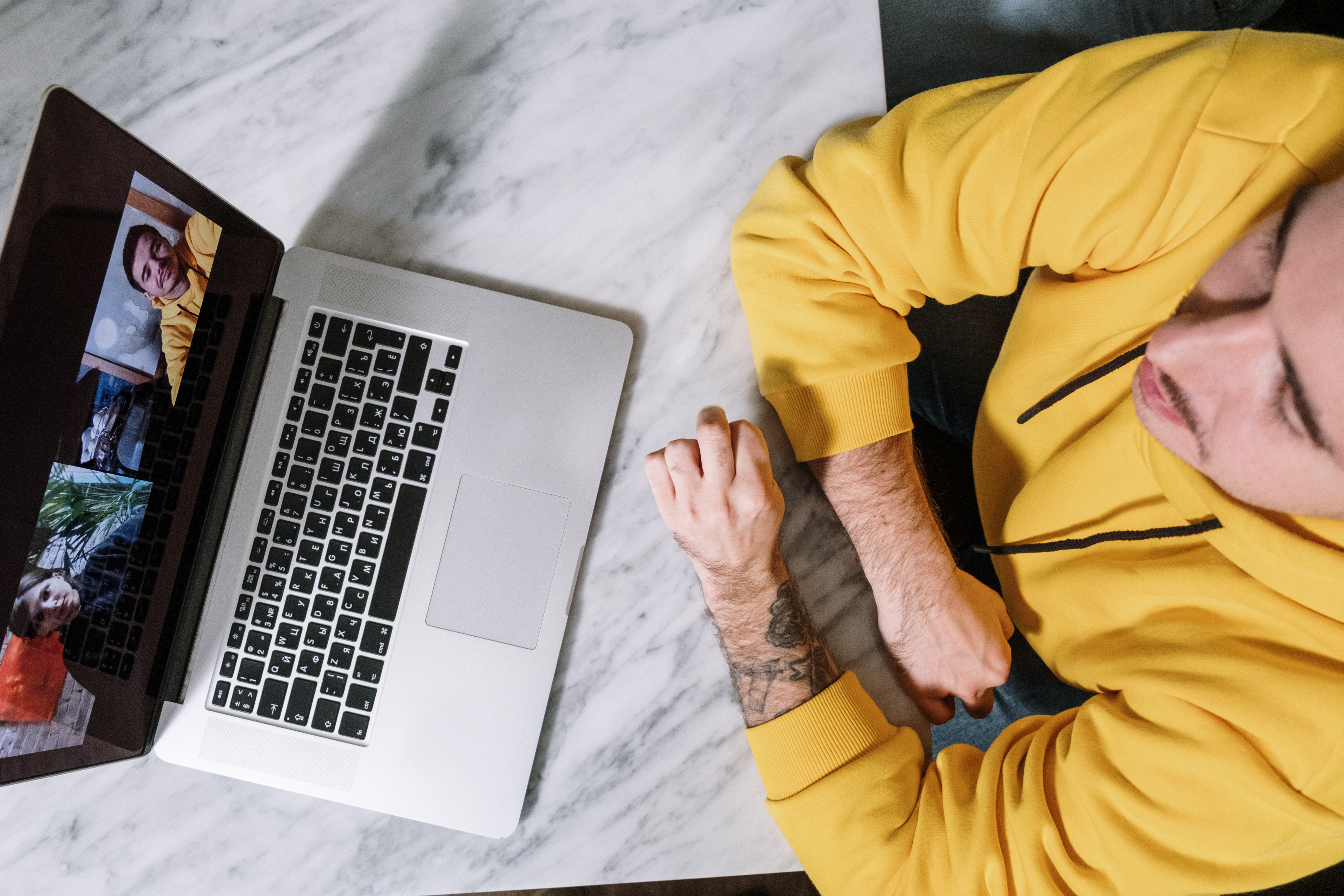 There are several things that you need to do to make a con call like a pro:
- Choose the correct date and time for the con call
When making a con call, choosing the correct date and time is essential to avoid disrupting the team's workflow. Ideally, the call should be scheduled during off hours so that everyone is available and there are minimal distractions. Additionally, it is helpful to ensure that the time of day is convenient for both parties involved. If one party cannot attend at the designated time, they may need to reschedule or cancel.
- Enter the correct phone number/email address for your potential clients or customers
When calling potential clients or customers, it is essential to have the correct phone number. This will help ensure that your call is connected and that the person you speak to is who you believe they are. Additionally, leaving a voicemail message with the correct number can increase the chances of being contacted in return.
- Be prepared to answer any questions that your potential clients or customers may ask during the con call
When doing a con call, you must be ready to answer any questions your potential clients or customers may ask. You should have a plan for how you will respond to any questions and be able to provide the necessary context for your product or service. By being prepared and having a clear strategy, you will be able to make the con call an effective way of connecting with potential customers.
- You can take several steps to build relationships with potential customers and clients.
1) First, take the time to learn about them. Find out their interests and motivations, and then match those things back to your product or service.
2) Next, be genuine in your interactions. Don't try too hard to be funny or charming; simply being yourself will help your connection grow.
3) Finally, keep communication open. If something comes up that needs attention, reply as soon as possible.
By following these tips, you'll be able to create strong connections with the people who matter most: your customers and clients.
Sounds Like a Pro During Con Calls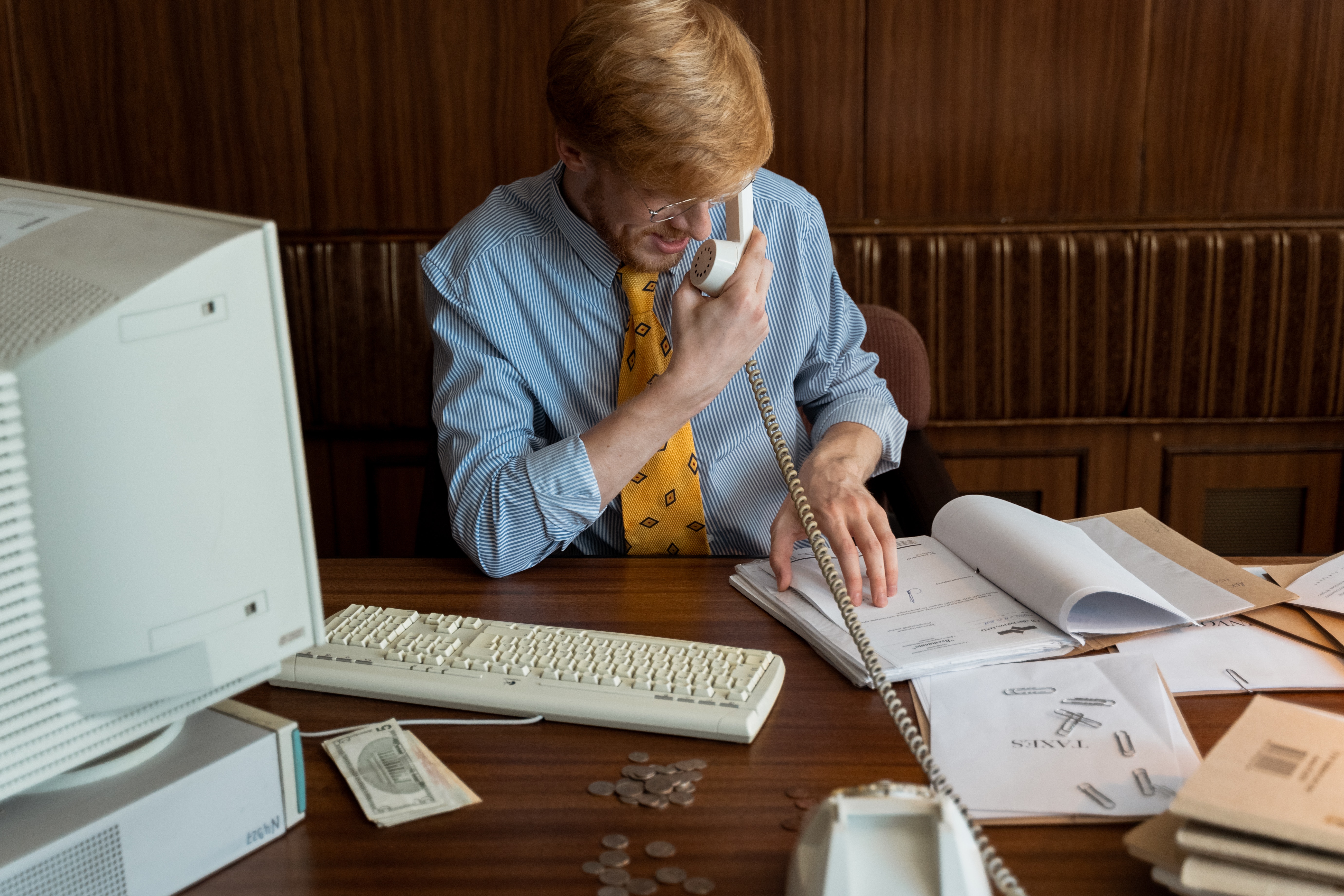 How to start a con call?
It is a good idea to start the call by introducing the topic and setting the plan, including when the con call is expected to end and the Q&A section.
Here is an example for starting a con call:
1. "I would like to welcome you here today."
2. "Please indicate which office/department you represent so that the minutes are recorded properly."
How to ask for a repeat from others?
It is unavoidable that there will be some technical problems like the network not functioning or even disconnected. If you encounter this problem, please do not hesitate to inform everybody in the con call. Here are some sentences that you can use when you are under this circumstance during the con call.
1. "Sorry, could you please repeat it?"
2. "I didn't get your last sentence."
3. "Could you speak a bit slowly, please?"
How to stop others nicely?
There may be some misunderstanding during con calls. You should raise your questions quickly with the following sentences politely during the con call.
1. "Sorry, would you mind if I asked a question?"
2. "Could I interrupt you for a minute?"
3. "Would you mind if I jumped in there, please?"
Frequently Asked Questions about Con Calls
Q: What should I do if I receive a con call?
A: The best way to deal with a con call is to ignore it. If it's an unsolicited call from someone you don't know, just hang up and don't give them any information. If the caller is from a company you do business with, politely tell them that you're not interested in making any purchases at this time and ask for their contact information so that you can unsubscribe from their mailing list or stop receiving phone calls from them altogether. Remember: always be polite when dealing with telemarketers!


Q: Are there other sentences that are commonly used during con calls?
A: Yes, before having a con call, you must prepare adequately to ensure that the content is short and precise. Here are some typical sentences that can be useful during the con calls. For instance, "I will keep this brief," "Let me get back to you on that," "Please allow me to clarify it once more," etc.
Q: How do I know if a con call is legitimate?
A: The best way to determine if a con call is legitimate is to ask the caller for their company's contact information. The call is likely illegitimate if the caller refuses to provide this information. Furthermore, research telemarketing companies before having a con call to avoid scamming.
Conclusion on Con Calls
There is no clear answer when concluding whether or not a con call is successful. A con call's success depends on various factors, including the target audience, the message conveyed, the right platform, and how well it is executed.
Interested in our solution?
Are you looking for a great one stop hybrid event solution for your virtual, physical or hybrid events?
You may want to have a chat with our event consultant.