Virtual Event Guide
5 Tips To Running a Successful Virtual Booth at an Online Event
Virtual platforms have saved events. At virtual booths, exhibitors can meet attendees, showcase their brand, and ultimately, capture leads.
---
Virtual event platforms have kept the event scene afloat amid the challenges of the past year. Aside from helping organizers curate a virtual event space, these platforms also provide solutions for vendors in the form of virtual booths. Much like physical booths, this is where exhibitors can meet attendees, showcase their brand, and ultimately, capture leads.
The good news is that you don't have to go through all the hassle of building an actual event booth from scratch. Any quality event platform already has a wide variety of booth templates you can customize to your liking.
However, running a virtual booth comes with its own playbook. So, if you're still struggling to get the hang of it, here are some tips and best practices for managing a virtual trade show booth that drives results.
1. Take Full Advantage of Your Event Platform's Interactive Features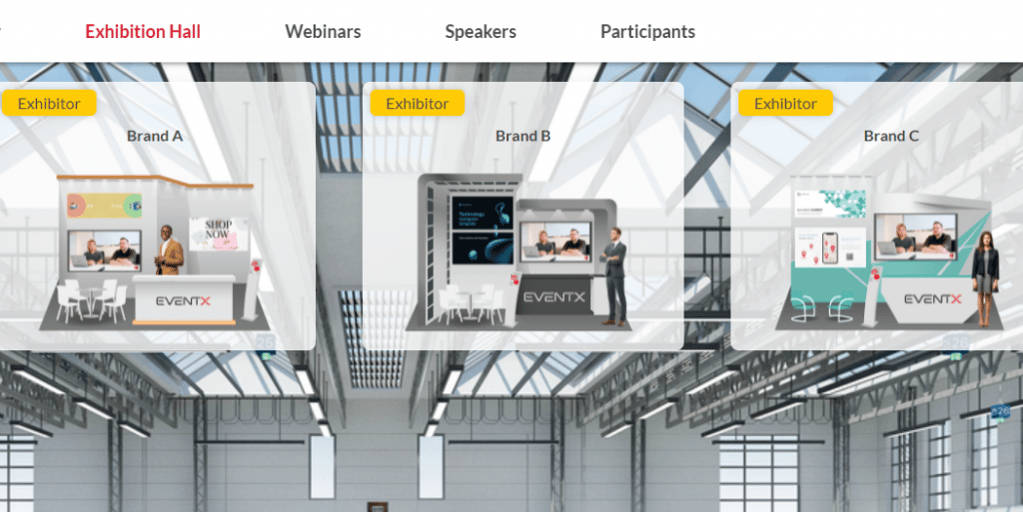 On any project, the tasks involved in event planning and production tend to branch out in exponential ways. It's easy to get lost in the vast sea of vendors, speakers, themes, and forms. Event management software can help you set up a system that's tailor-made for your needs, allowing you to supervise everything through one source.
Relying on a comprehensive management program reduces the need to switch between platforms to monitor progress and coordinate with every vendor. This ensures effective workflow management and higher productivity levels. With a click of a button, you can update your overall event plan, tweak your promotion strategy, track on-site operations, and so much more. It still allows you to be hands-on with your event but minus the time-consuming bureaucracy that usually entails.
2. Have Downloadable Handouts at Your Booth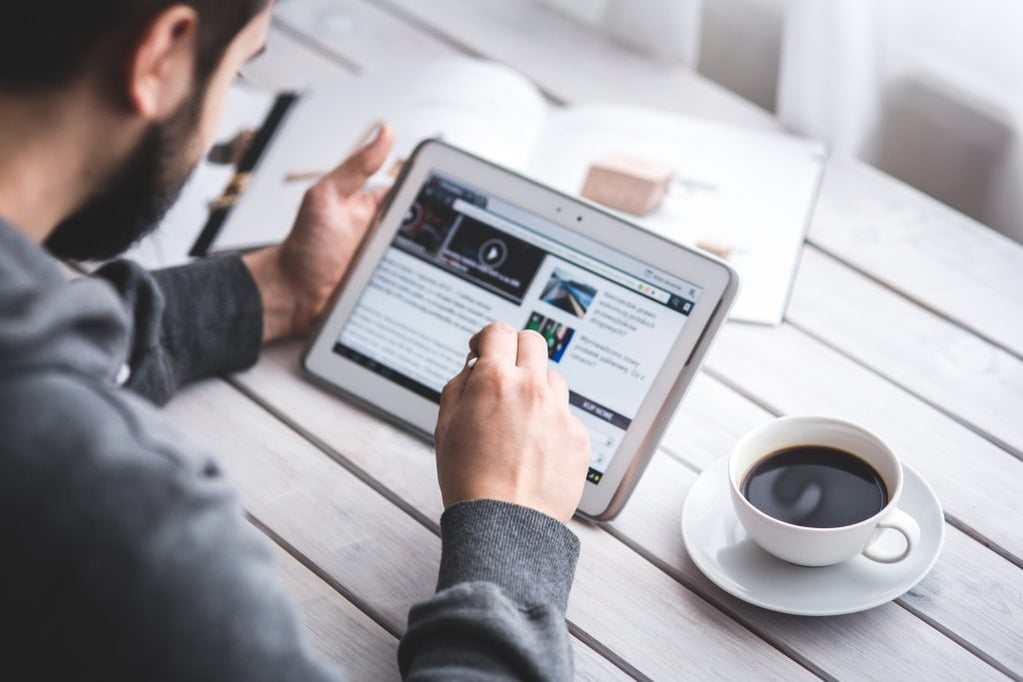 Even though you won't have to physically chase anyone down to give them handouts, you would still need to prepare downloadable digital items at your virtual booth. Much like content marketing, having informational materials — like short ebooks, whitepapers, reports, and case studies — will help you build authority and attract attendees to your platform.
Virtual handouts are essential not only because they provide more information about your offerings but also because they serve as concise and (relatively) tangible takeaways from their visit to your booth. This serves as a handy reference for more information about your services and company. And as an added bonus: you don't have to worry about your attendees losing them throughout the event like so many abandoned paper leaflets!
3. Suit up with Your Virtual Team and Prepare High-Quality Equipment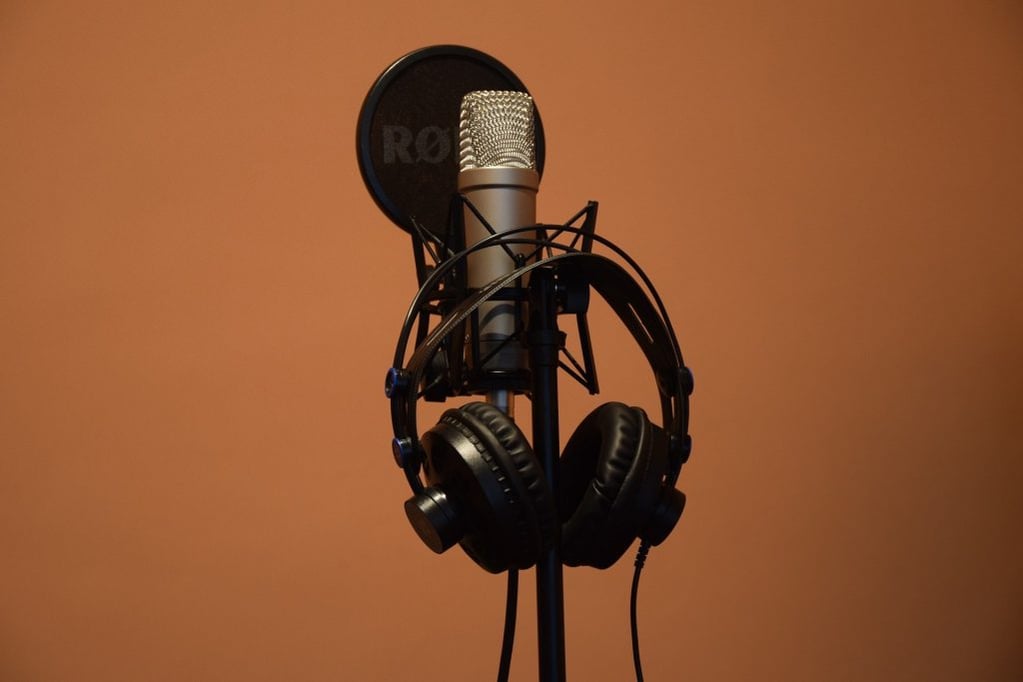 A responsive, well-informed, and fully equipped team can make all the difference when staffing a virtual booth. It is necessary for everyone to know how to use the event platform, set up the booth, troubleshoot, and of course, keep attendees informed and intrigued about your offerings. Your team should be prepared for queries while also being ready to deliver punchy sales pitches that can impress potential leads.
To do this, each member should know the company's products and services from the inside out. Consider having sales representatives (or your most charismatic team member) host live streams or handle chat support. Lastly, the person scheduled to staff your booth should have great audio, an HD camera, and a reliable internet connection. We wouldn't want a lagging conversation now, would we?
4. Humanize and Personalize Booth Interactions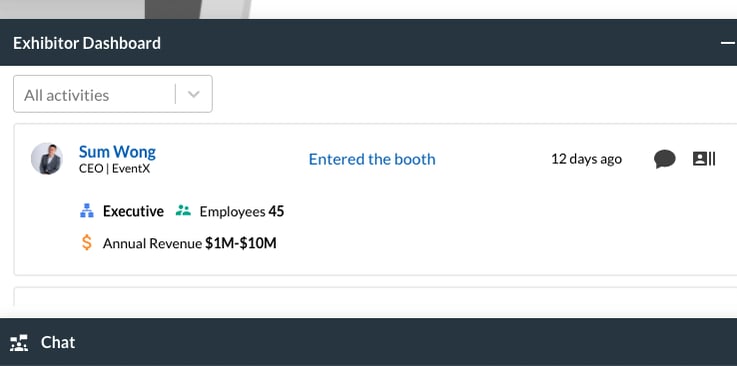 Having useful information about who visits your virtual booth is extremely helpful in warming up potential leads. This is why most event platforms include features that give exhibitors essential details about what attendees have entered their booth. This information could include their job titles, contact details, and associations, as well as what products they've shown an interest in while at the event.
Let attendees know you're not a bot. Referring to this breakdown of booth interactions can help you personalize your greetings for each individual and spark meaningful conversations. This could be a breath of fresh air for booth visitors who've been jumping from one transactional interaction to another and might even help you gain their trust and preference.
5. Offer to Keep in Touch with Attendees
Your relationship with attendees doesn't have to end — and let's be honest, really shouldn't end — after the event is over. Apart from asking for feedback about how your booth can do better, following up with them is also critical. This is because offering to keep in touch provides another chance for you to convert skeptics into leads and close more deals.
Since you've connected with attendees remotely, you have to extend your rapport with leads in a strategic way. How can you keep the conversation going? Try offering additional content aside from the handouts in your booth, updating them about new products, or better yet, consider giving them special offers like vouchers or trial versions of your services.
Be careful not to appear annoying or worse, as a spam bot. Tailor your follow-up according to their previous queries and interactions.
Connecting to attendees behind a screen requires you to adapt to modern innovations in thoughtful ways. Stand out from the multitude of virtual booths and gain leads by hosting engaging programs, distributing a wide range of digital collateral, and cultivating a perceptive virtual booth support system. An event platform equips you with every tool you need to create a virtual adventure worth clicking through within your booth, why not make use of them?