If you are in charge of planning an event, you know there is a lot on your plate. From finding a venue, coordinating with vendors to managing the budget - there are many details to attend to, and it can be difficult to keep track of them all. That's where Event Management Software comes in to help make the process easier and more organized. Are you ready to discover 8 of the top event management software programs available today? Look no further! In this blog post, we will cover all your needs!
Questions to consider when choosing an event management software
Before deciding on an event management software, it is essential to ask yourself some questions to narrow down your options and find the perfect software for your needs.
Your needs

: What types of events will I be managing? What are my specific requirements for the software?

The app

: is the app all-rounded and has the features you needed for your event? Does it support attendee check-in and personalized content based on ticket type? Does it integrate with your CRM?

Interface

: is the software interface user-friendly?

Pricing & payout

: How much does the software cost? Does it charge a monthly or yearly subscription? If you are using the platform for ticketing, how much does the platform charge for transaction fees?
Finding the ideal event management software for you can be a straightforward process if you have an idea of what to look out for. The best programs should provide ease in navigation, allowing users to quickly and effortlessly create and manage events. Additionally, the best option will come with helpful features such as scheduling tools, ticketing systems and payment tracking capabilities - making event-planning much easier than ever!
Top 8 Event management software
Here, 8 top event management apps are chosen based on reviews from Capterra, a platform to help businesses to choose better softwares. Softwares are selected based on their ratings, popularity, pricing, relevance to event management, and comprehensiveness in terms of their features etc.
1. Webex Events (formerly Socio)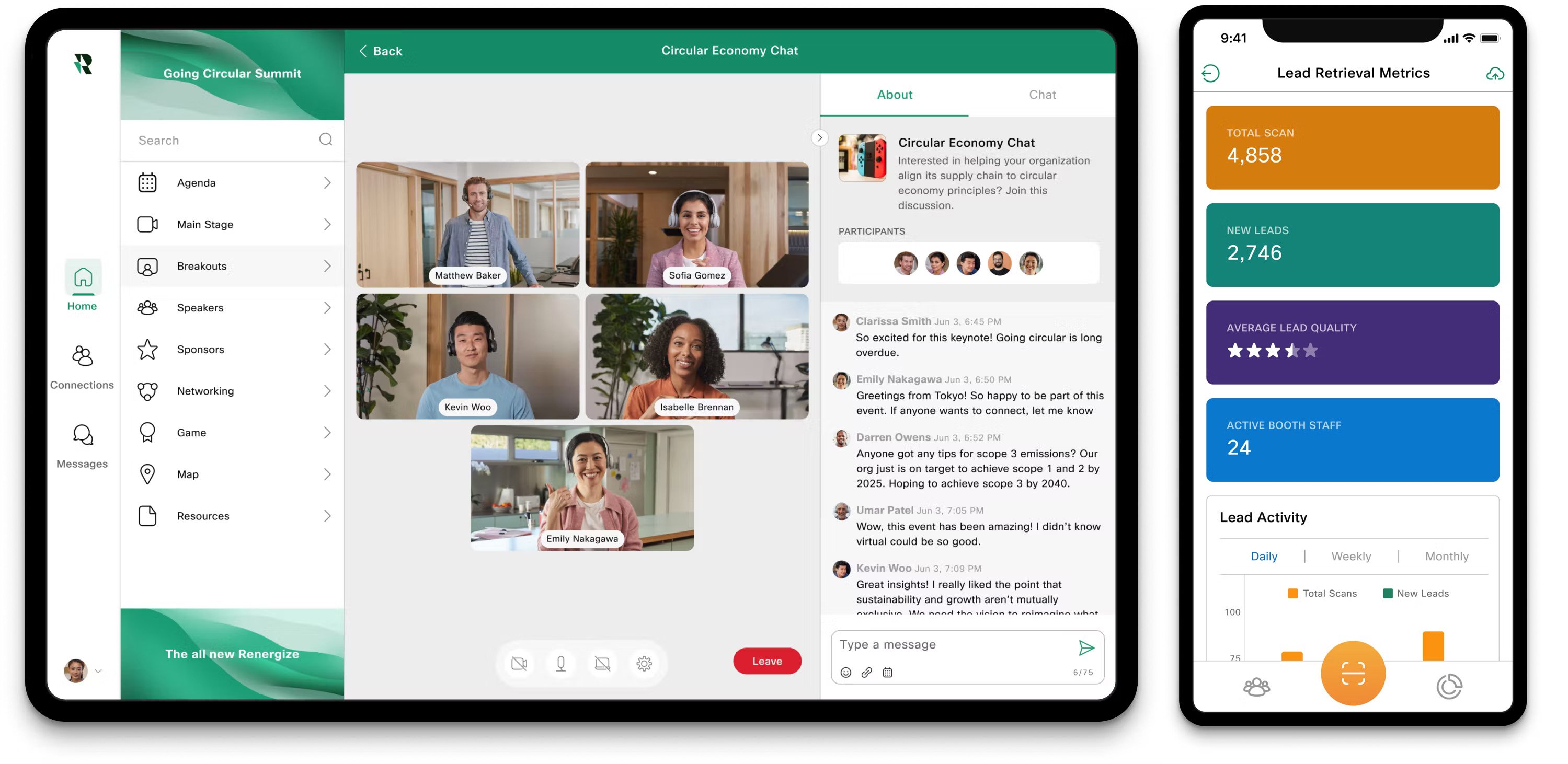 Webex Events is a game changer for in-person conferences with comprehensive features available. Revising agendas and notifying conference attendees about the changes are no longer a hassle, as the software takes care of that for you! Furthermore, this software offers interactive features such as games and sponsorship showcases which will help keep your guests engaged. Everything are highly customizable. Its front and back end are equally user-friendly to navigate, and there is a support team quick to respond to your concerns. However, the support team is only available when you purchase the white glove service additionally. Another downside with using Webex Events is its comparatively low popularity - you may need more time to introduce and explain its features to your colleagues and event attendees.
Pros:
Comprehensive features
Responsive support team
Cons:
Support team is only available if one purchase the white glove purchase
Comparative low popularity
2. EventX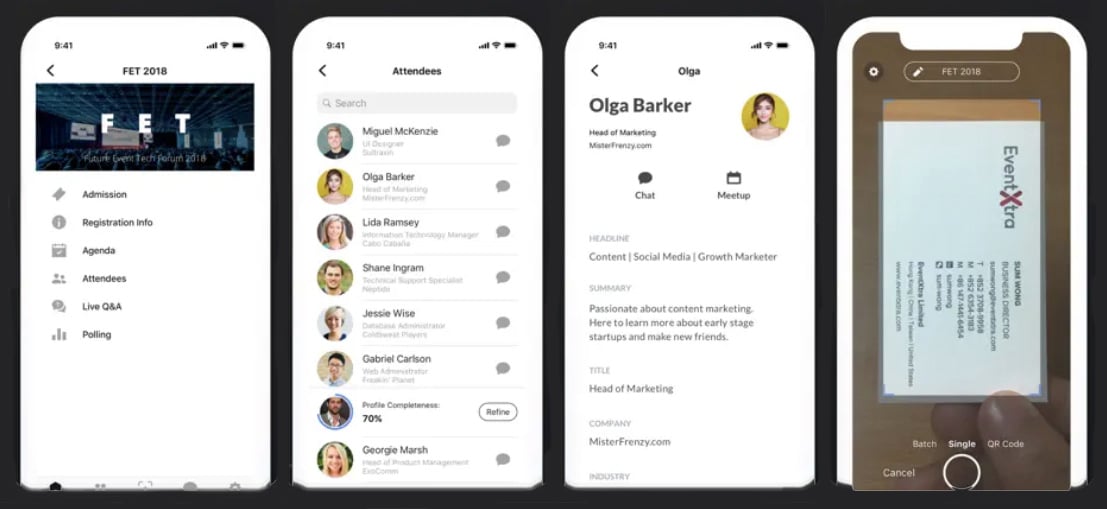 If you're looking to expand into Asia Pacific regions, EventX is the ideal tool for your business. This award-winning virtual event platform specializes in Asia, and provides streamlined event management experiences with features like event registration, sending email to my guest, onsite check-in and badge printing, survey, and reports, etc. Customers are raving about its all-rounded performance in event management. In addition, it allows easy access to audiences in China, which differentiates the platform from others. However, it may be less popular due to its relative infancy compared to other event management platforms.

Pros:
All-roundedness and streamlined event management process
Access to audience in China
Cons:
3. Whova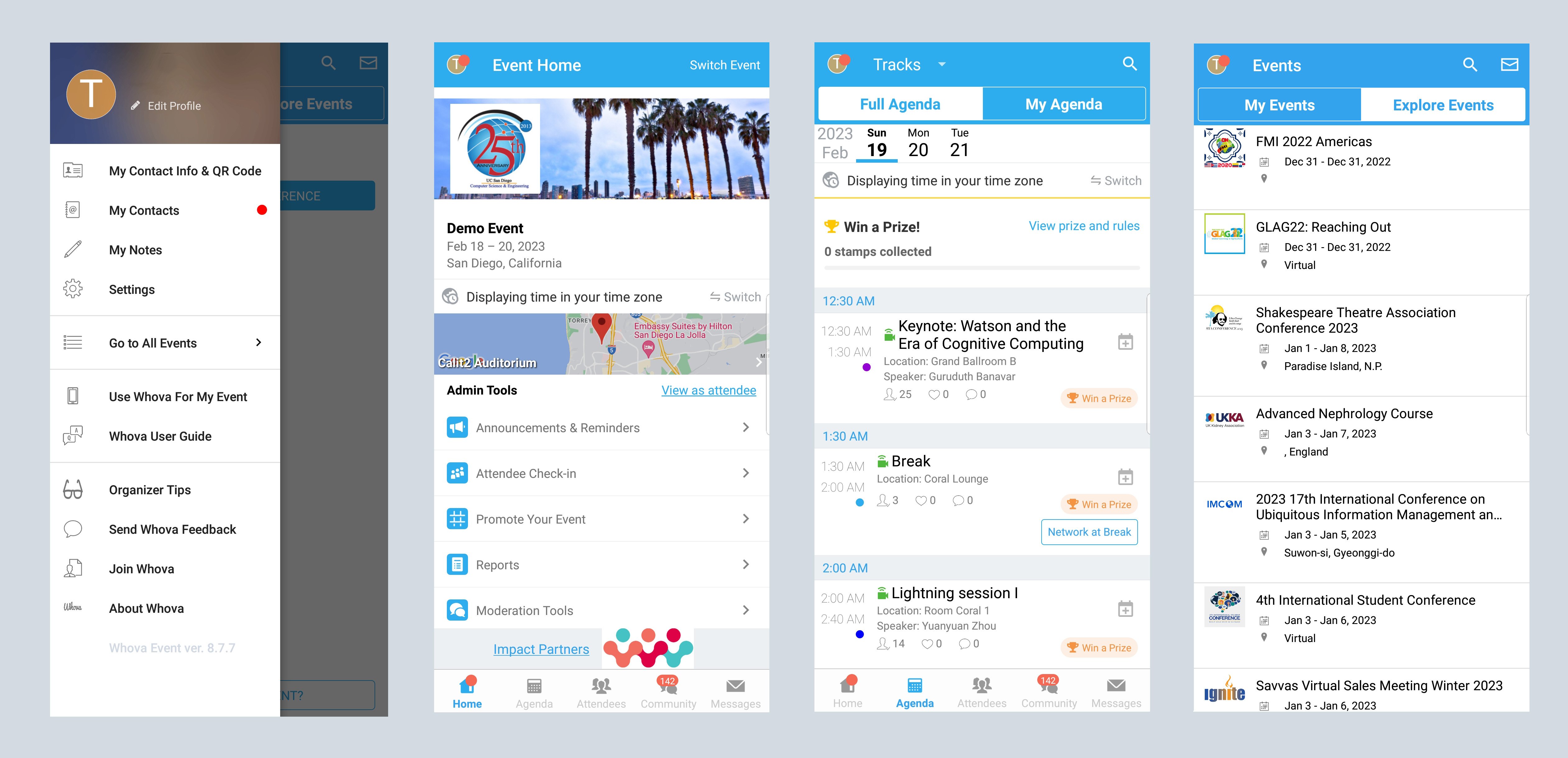 Whova is one of the most highly rated and well-established event management platforms with all-rounded functionality. One of the best features of Whova is networking. Event attendees can upload their personal profile on the app, and find information and connect with one another easily on the platform. There are also some thoughtful features, such as a page to look for event information and updates, a map feature that indicates the venue of the event. However, due to the wide range of functionalities, the platform may be overwhelming at first sight and takes some time to dive into. But once you get used to it, you will find yourself relying on it for your events! However, note that many functions were sold as add-ons, so you might be spending more than what you expected at first.
Pros:
All-rounded and has a high overall rating and number of users
Networking. Attendees can see the bio of other attendees and connect with them
High customizability
Cons:
Email marketing campaigns are overly aggressive
A lot of functions are sold as add-ons
Glitches such as messages cannot be copied after sending, needing to enter the same company information multiple times for different people etc.
4. Cvent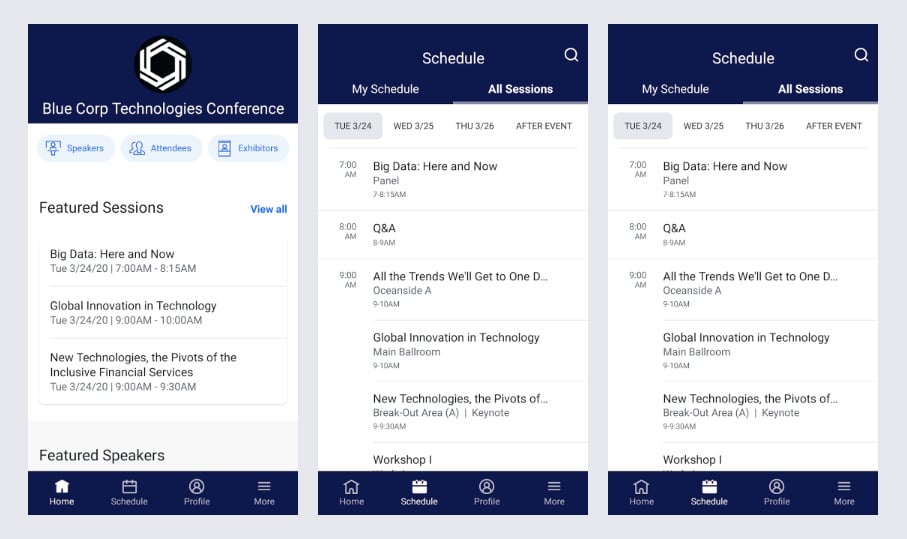 Cvent boasts an all-in-one platform for event management. It is one of the apps that has the most features, including but not limited to badge management, surveys and feedback, ticketing, exhibit/vendor management, sponsorship management and even gamification. Customers enjoy the customizability of the app. Unfortunately, the stability and the ease of navigation of their application has been a major source of frustration for individuals, and many reflected that the app requires a long time to respond and even just to save profile. Luckily, the customer support service has been very accessible and helpful around the clock.

Pros:
All-in-one event management platform with the most comprehensive features
High customizability
Customer service is accessible and helpful
Cons:
May be difficult to navigate compared to Whova
The app may lag, freeze or has long loading times
Expensive for the priced version
5. Eventbrite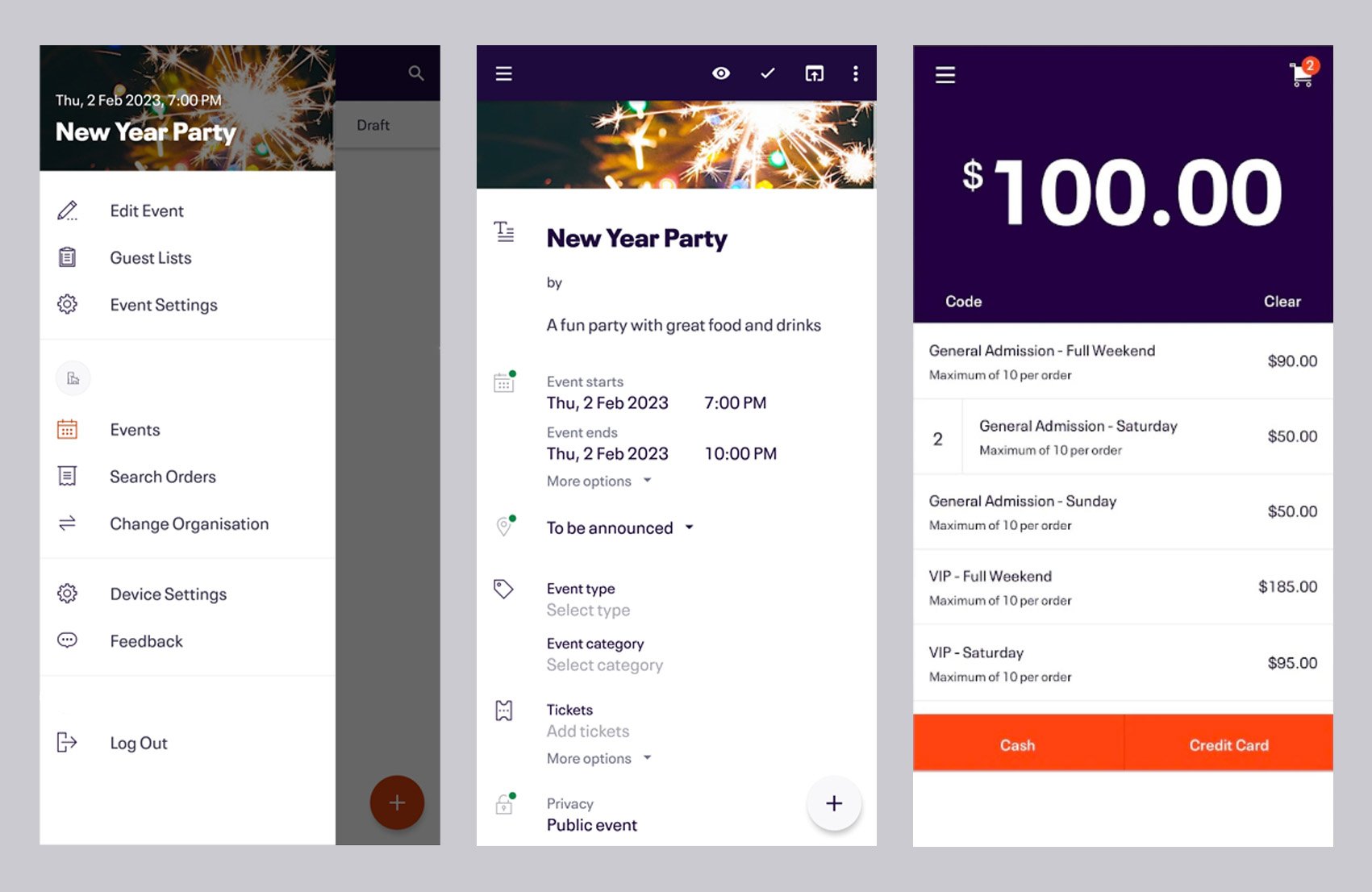 Eventbrite is an event management platform with all the essential management features. Focusing on cultural, community and commercial events, the platform is best for event organizers of this type and smaller businesses. With a page that shows trending events, the app greatly helps event organizers to promote their event and event goers to find some fun around the community. While Eventbrite is an amazing platform for free events, it may be less desirable for paid events - their transaction fees for each ticket sold are one of the highest in the market. Also, the lack of customer service or help FAQs makes it difficult for customers to set up their own event sometimes.

Pros:
Event management with essential features and at a reasonable price
User-friendly and straightforward interface
The page showing trending events are great for event promotion and event goers
Cons:
For paid events, their transaction fees (the cut that Eventbrite takes) are one of the highest in the market
Lack of customer service and help centers
6. Eventzilla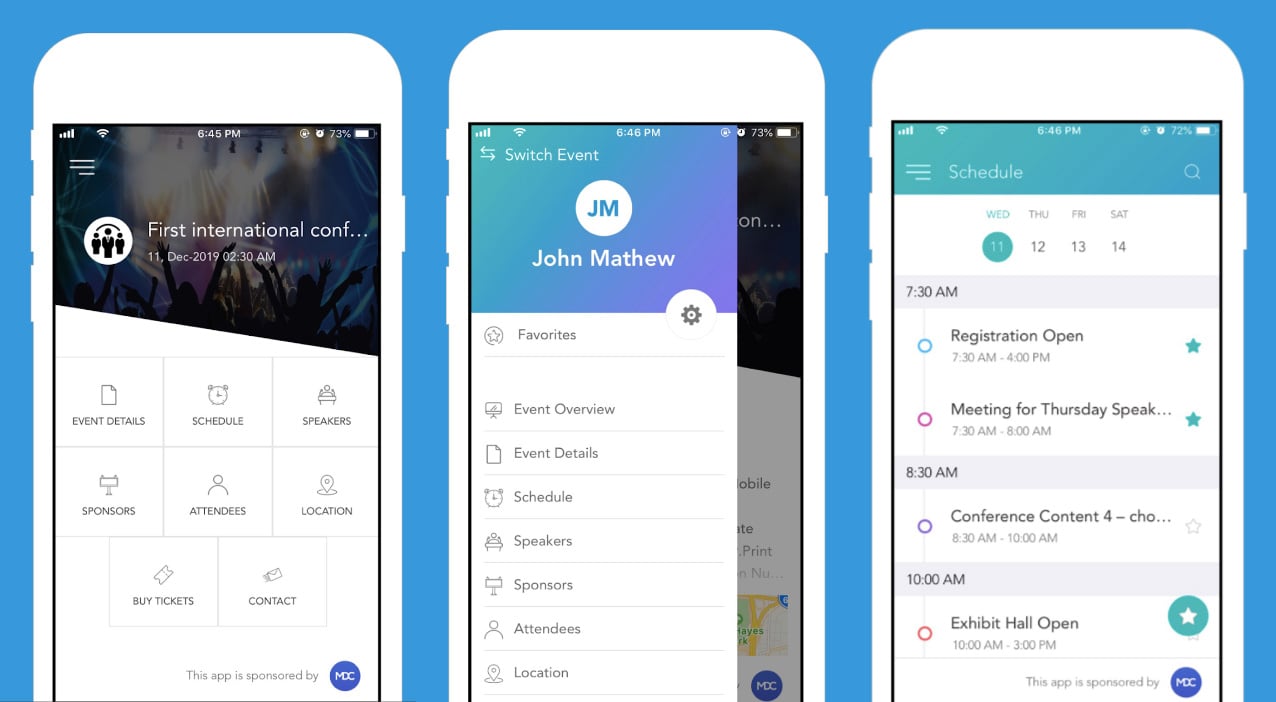 Eventzilla has secured its place in the highly competitive event industry by providing a free yet high-performing service. It is considered as the best rivalry of Eventbrite - with the edge of a lower transaction fee in ticketing. However, the interface is not as intuitive, and customer services may not be prompt enough to respond to your emergent needs. In addition, some technical issues were found within the app, such as unable to log in with registered email. Nonetheless, the app is constantly updating its software to stay competitive, and seriously, what can you ask for with such a bargain?
Pros:
Free and high-performing with all the functions you need
Low transaction fee for ticketing
Cons:
Interface is not very easy to use
More customization features are asked for
Technical issues, such as unable to log in with registered email
7. Airmeet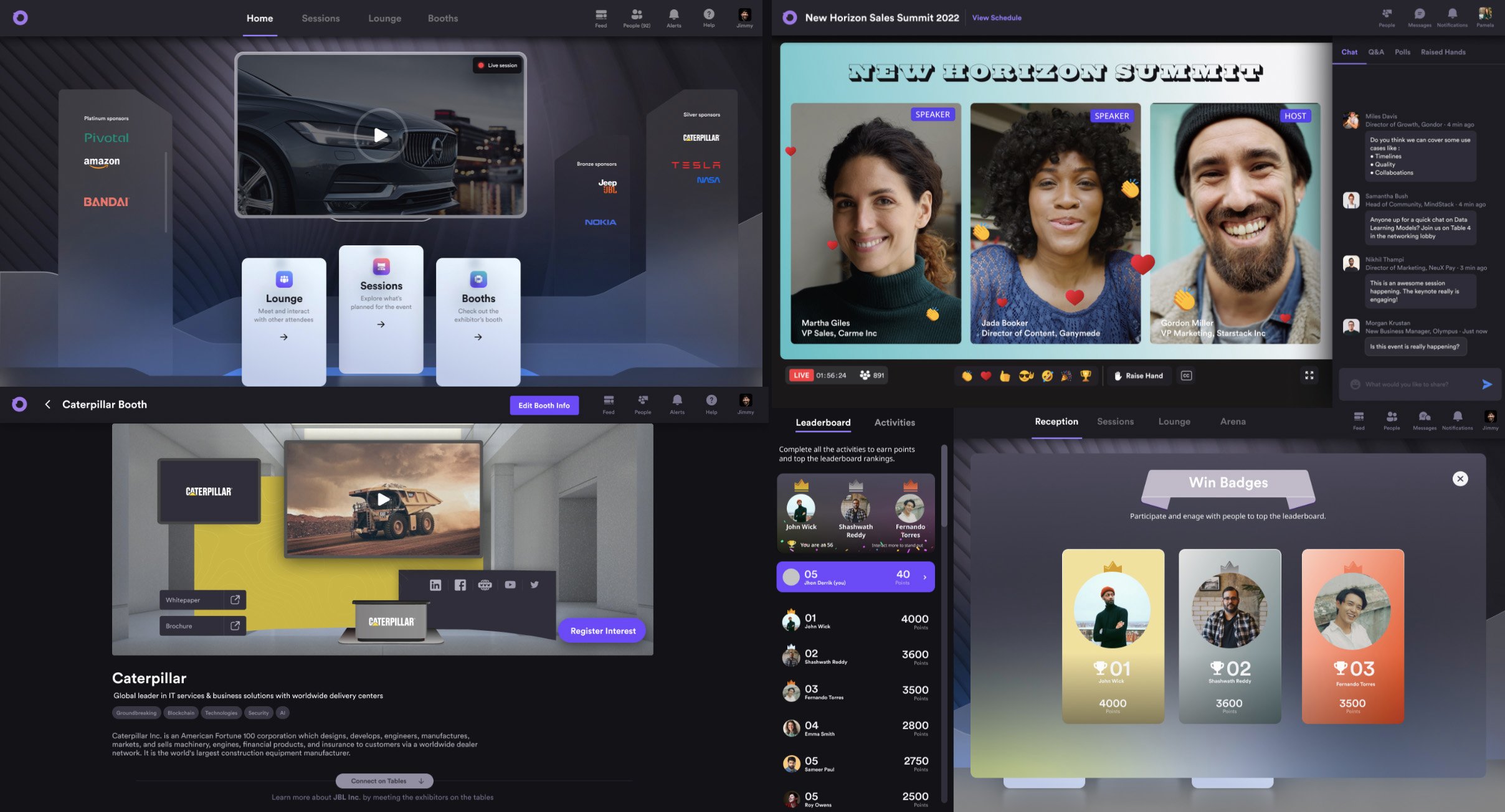 Airmeet is a top performer on virtual events. Even its free version contains a wide range of advanced options for virtual events, such as networking based on discussion tables, exhibitor booths, customizable branding etc, which offers an immersive virtual experience that simulates the real life. Yet, the mobile experience may not be compatible with the web experience. Glitches are also found here and there, such as insufficient control over email reminders, inability to share system audio etc. Fortunately, the development team are constantly seeking for growth of the platform.
Pros:
High value of money; high functionality for the free version
A number of more advanced features, such as networking based on discussion tables, exhibitor booths, customizable branding
Cons:
the mobile experience may not be compatible with the web experience
Can have improvements on the control of email reminders, ability to share system audio
8. Evite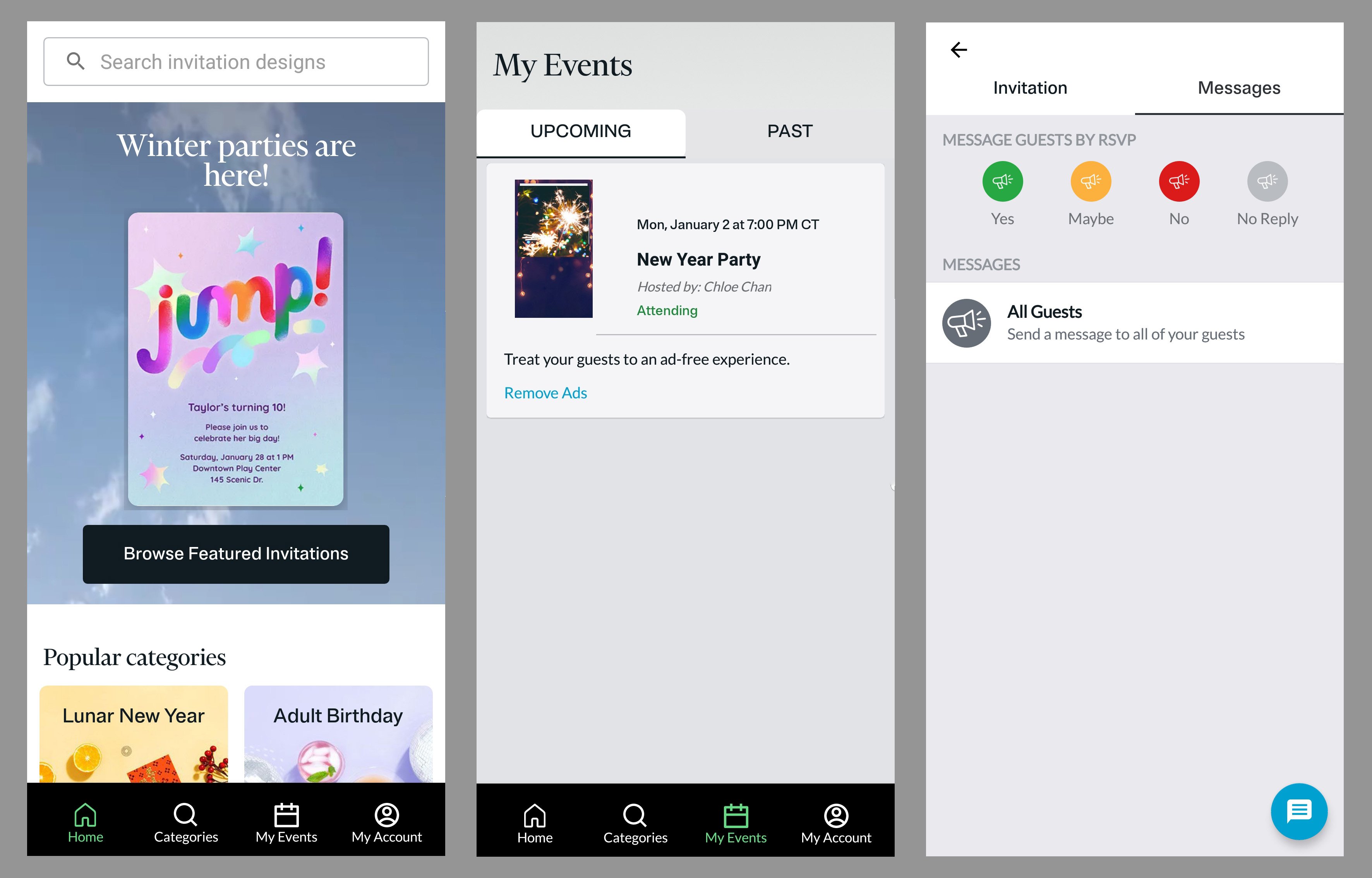 An emerging player in the event field, Evite is an event management platform suitable for personal and small-scale events. Despite having a limited set of features, the platform is extremely helpful when it comes to sending out online invitations and managing RSVPs. Its ease of use and simple interface is what customers adored, and has even got the best ease of use event management software in 2021 and 2022. What's more, beautiful event invitation templates and management for RSVPs can be used for free. Yet this comes with a price - the free version has quite a number of advertisements, and invitation templates are not sufficiently customizable.

Pros:
Good management tool for event invitations and RSVPs
Well-designed templates for a wide variety of events
Functional free version
Cons:
Limited set of features compared to other event management software, such as not having ticketing, sponsorship and vendor management etc.
Large amount of advertisements, with some being placed in areas that cannot be conveniently removed
Templates not sufficiently customizable
Comparison Table
Platform
Webex Events
EventX
Whova
Cvent
Price

no free version

no free trial

N/A

with free version

with free trial

N/A

no free version

with free trial

N/A

with free version

with free trial

from $2950/year

(usage-based)

Best for...
formal events, large companies
formal events, medium to large companies

formal events, large companies

formal events, medium to large companies
Rating
4.9
5.0
4.8
4.4
Popularity
3.0
1.0
5.0
4.0
Feature comprehensivity

4.2

4.2

4.0
5.0
Top features

badge management, ticketing, survey & feedback

social promotion, ticketing

social promotion, exhibit/vendor management, gamification, survey & feedback
budgeting/ forecasting, social promotion, survey & feedback
Ease of use
4.8
5
4.6
4.0
Customer service
4.9
5
4.6
4.5
Features
4.6
5
4.7
4.3
Value of money
4.7
4.6
4.6
4.1
Platform
Eventbrite
Eventzilla
Airmeet
Evite
Price

with free version

with free trial

N/A

with free version

with free trial

(works well with free version)

from $1.5/registration

(by registration)

with free version

with free trial

(works well with free version)

N/A

with free version

with free trial

(works well with free version)

Evite Premium: $14.99 - $79.99/ event based on size

Evite Pro: $249.99 billed annually

Best for...

cultural & community events, small to medium companies

small to medium companies

virtual events, small to medium companies

personal events, small companies
Rating
4.6
4.4
4.4
4.6
Popularity
5.0
3.0
2.0
3.0
Feature comprhensivity
4.0
4.0
3.8
2.0
Top features
ticketing
social promotion, ticketing
real-time chat, recording
Ease of use
4.6
4.3
4.3
4.7
Customer service
4.3
4.2
4.5
4.5
Features
4.5
4.2
4.3
4.5
Value of money
4.5
4.5
4.4
4.6
Conclusion
Event management software is a must-have in today's digital age, and our list should help you make the right decision that will enable you to create events as unique as your organization. However, we recommend testing out a few softwares yourself to ensure that you find the best fit for your needs. Good luck!


Interested in our solution?
Are you looking for a great one stop hybrid event solution for your virtual, physical or hybrid career fairs?
You may want to have a chat with our event consultant.