Since the start of the pandemic, virtual events have become increasingly popular as audiences flock online to enjoy the excitement of going to an event while avoiding crowds and staying in the comfort of their own cozy blanket.
Event Planning Trend in 2023: Focus on ROI
Although the global economy has been recovering from the pandemic, businesses still suffer hurdles such as inflation, weak labour supply and unstable financial market. As a result, event planners are paying more attention to the costs and budget of event organization. They focus more on the return on investment (ROI) and aims to achieve cost effectiveness. By focusing on the ROI of events, event planners can ensure that the event is cost-effective and generates a positive return on investment. This ensures that resources are used efficiently, and that the event is a success.
When drafting an event proposal, it is useful to bear in mind the importance of ROI amid the current tight economic conditions. In this article, we explain the steps to draft an event proposal for virtual events.
What is an event proposal?
From organizing a webinar on marketing to creating an online fundraiser for a charity, an event proposal is a comprehensive document created by event planners to outline the details and requirements of an upcoming event at the early stages of the planning process. It is a sales pitch that event planners use to show potential clients what they can expect from the proposed event.

The proposal should contain all necessary information about the event, such as the budget, timeline, venue selection, staffing needs, guest list, marketing plans, and other details that the planner feels are relevant to the event. A successful event proposal requires attention to detail and creativity and should showcase the planner's experience and expertise.

Event proposals are an effective marketing tool that can attract clients. Therefore, the proposal should include a short but detailed summary of the event planner's career, including a brief history that reflects their years of experience in the business and a description of their services
In sum, an event proposal serves as an abstract of what you are all about, providing a clear roadmap for your clients on what you want to achieve and how you're going to achieve it.
For In-person Event Proposal, click here for more information
Benefits of virtual events
Larger audience, better statistics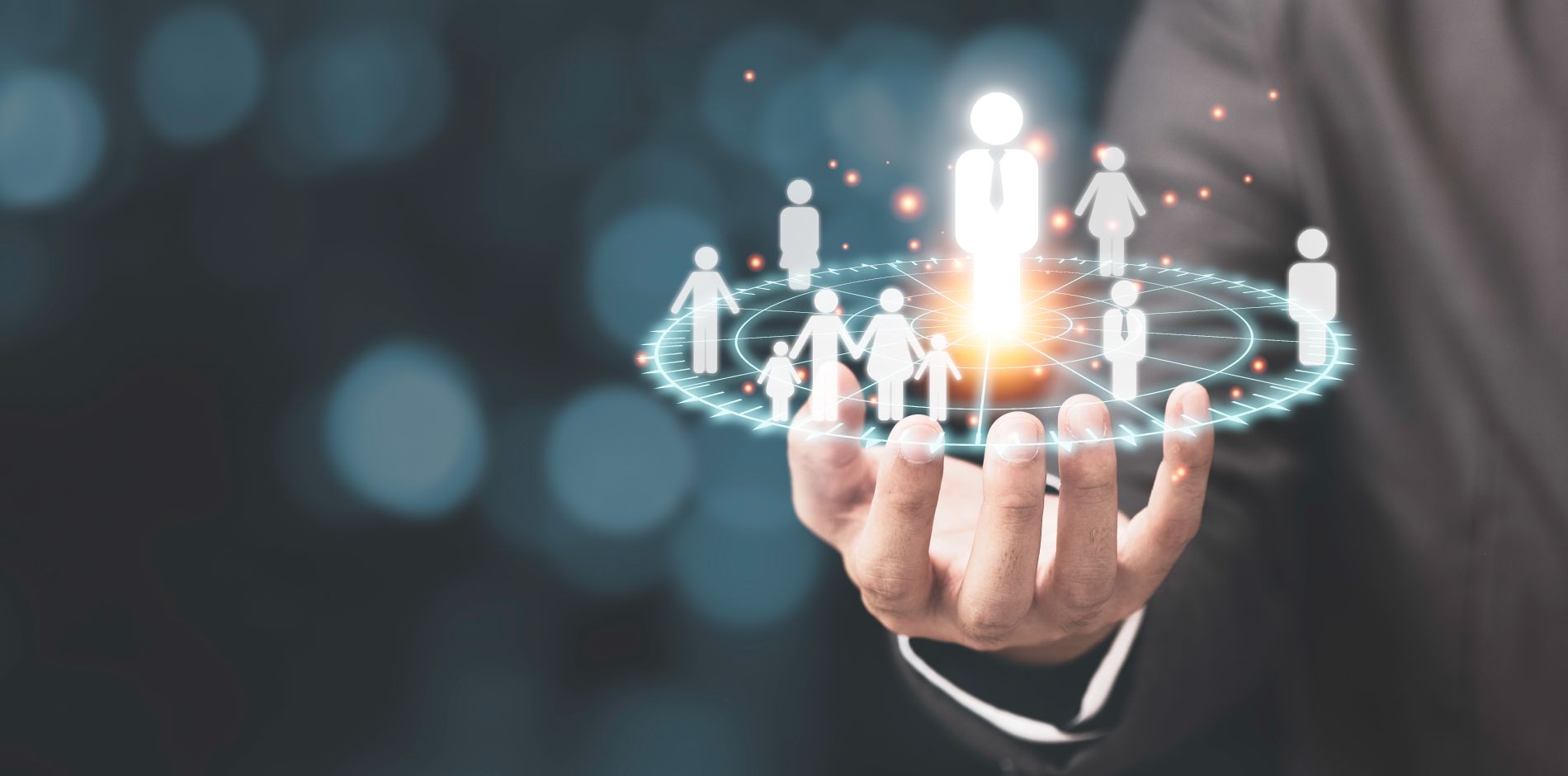 The main purpose of doing a virtual event is for lead generation. Compared to in-person events, it is much easier to retrieve information about attendees, such as attendee behavior, preferences, and interests, in order to do automated follow-ups to keep them engaged and have them learn more about your company's offerings.
Virtual events can have a larger reach than in-person events as attendees can participate from anywhere in the world, making it easier to attract a more diverse audience.
Diversity
Because the event is held online, people from all over the world are going to be able to join, allowing people who previously would not be able to participate in person to come and share their own opinions as well. This greatly increases the potential customer base, allowing more people to be exposed to your brand and its services.
Reduced expenses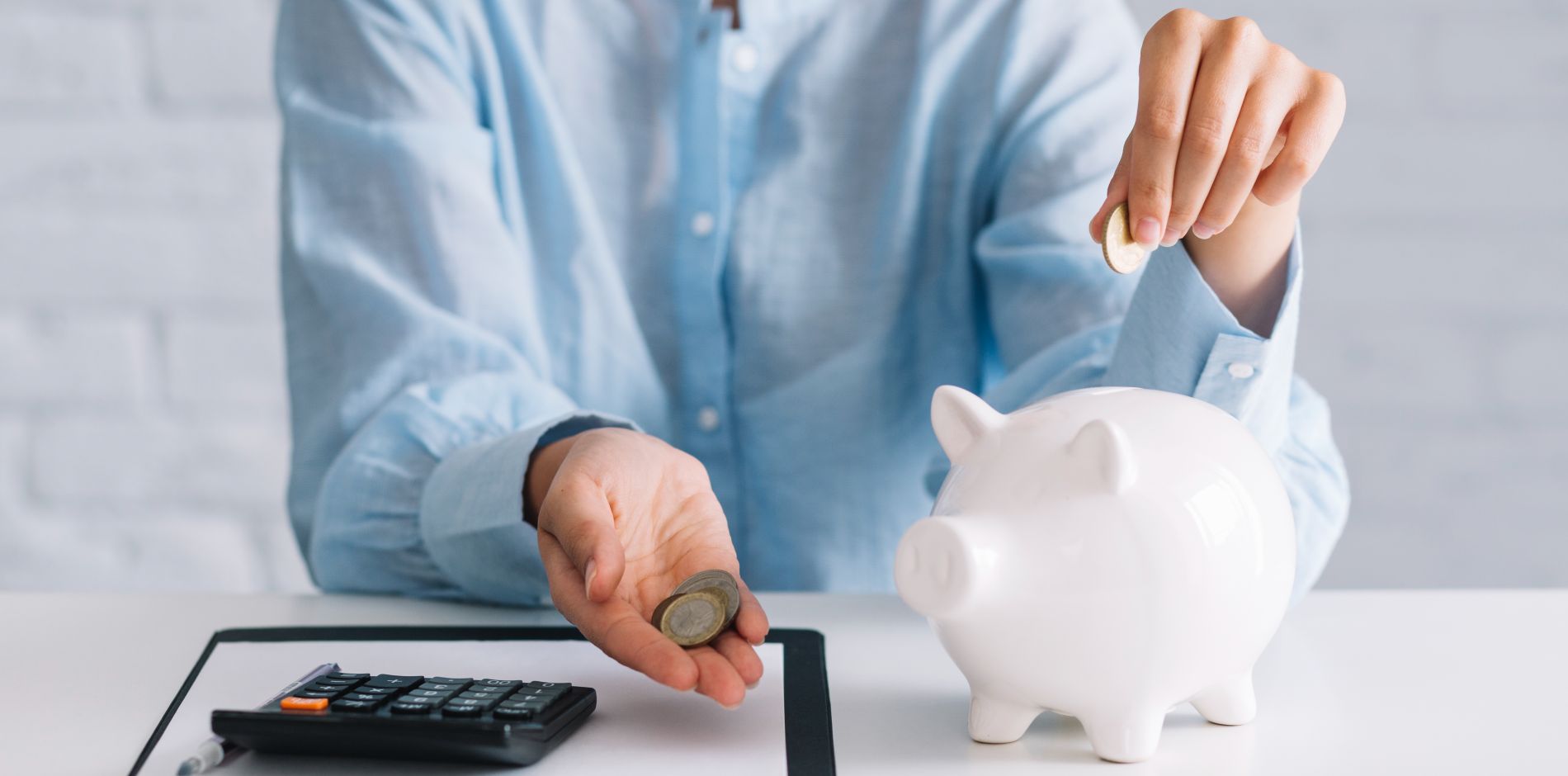 Organizing a virtual event can be more cost-effective than hosting an in-person event as there are fewer expenses associated with venue rental, catering, transportation, and other logistical considerations. Without having to worry about catering, travel, accommodation, and venue fees, companies can instead use that money to spend more on marketing the event and hosting them on reputable and reliable online event platforms such as EventX.
Flexibility
Virtual events are flexible in terms of timing and scheduling. Attendees can participate from anywhere and at any time, making it easier for them to fit the event into their busy schedules. Additionally, virtual events can be recorded and made available for later viewing, allowing attendees to catch up on any missed sessions. EventX provides companies with an all-in-one platform to increase flexibility when doing virtual events.
Environmental impact
Hosting a virtual event can reduce the carbon footprint associated with in-person events, such as transportation and energy usage. This would be an important consideration for businesses and industries which emphasizes impact on the environment, or whose customers have environmental concerns.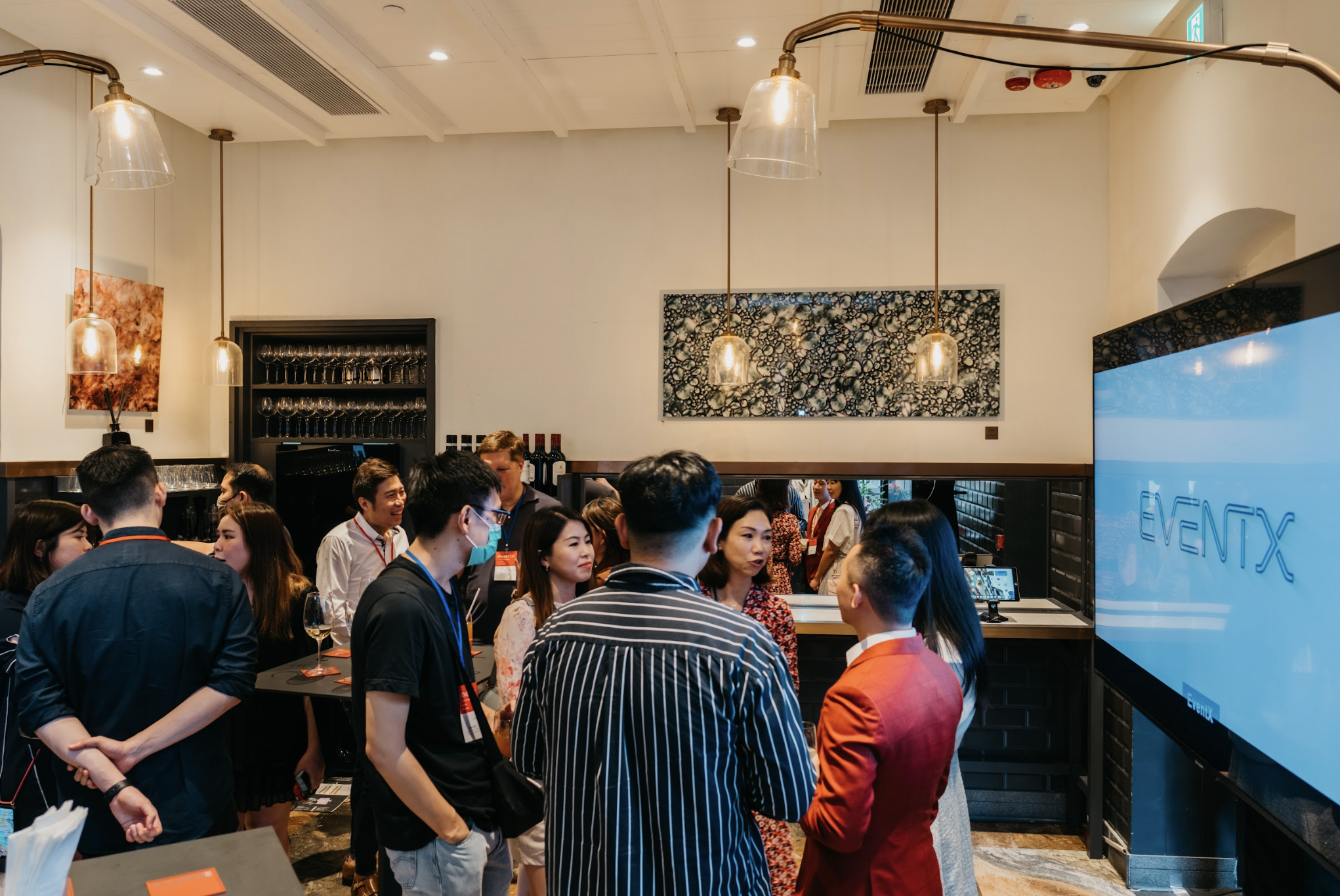 Interactive features
Virtual events can include interactive features, such as live chats, Q&A sessions, and polls, providing attendees with more engagement opportunities and allowing for greater participation.
EventX provides interactive features for event planners to increase audience engagement, such as virtual networking lounge, polls and Q&A sessions during live webinars.
How to draft an event proposal
Each proposal should be tailor-made to suit the client. Adding a personal flair or using a unique approach, seemingly insignificant things, goes a long way in creating a loyal customer base while generating new ones. Proposals should also be short and concise and thoroughly researched so clients know exactly what you are proposing.
Step 1: Know who you're writing for
As different events require different approaches, you should always make sure you fully understand who you are tailoring the event proposal. Look up the client online and research past events the client has been involved in to incorporate some of the elements that worked and discard the elements that did not. Having this information, it will create a strong foundation of what should and shouldn't be suggested to the client.
Step 2: Clearly define your vision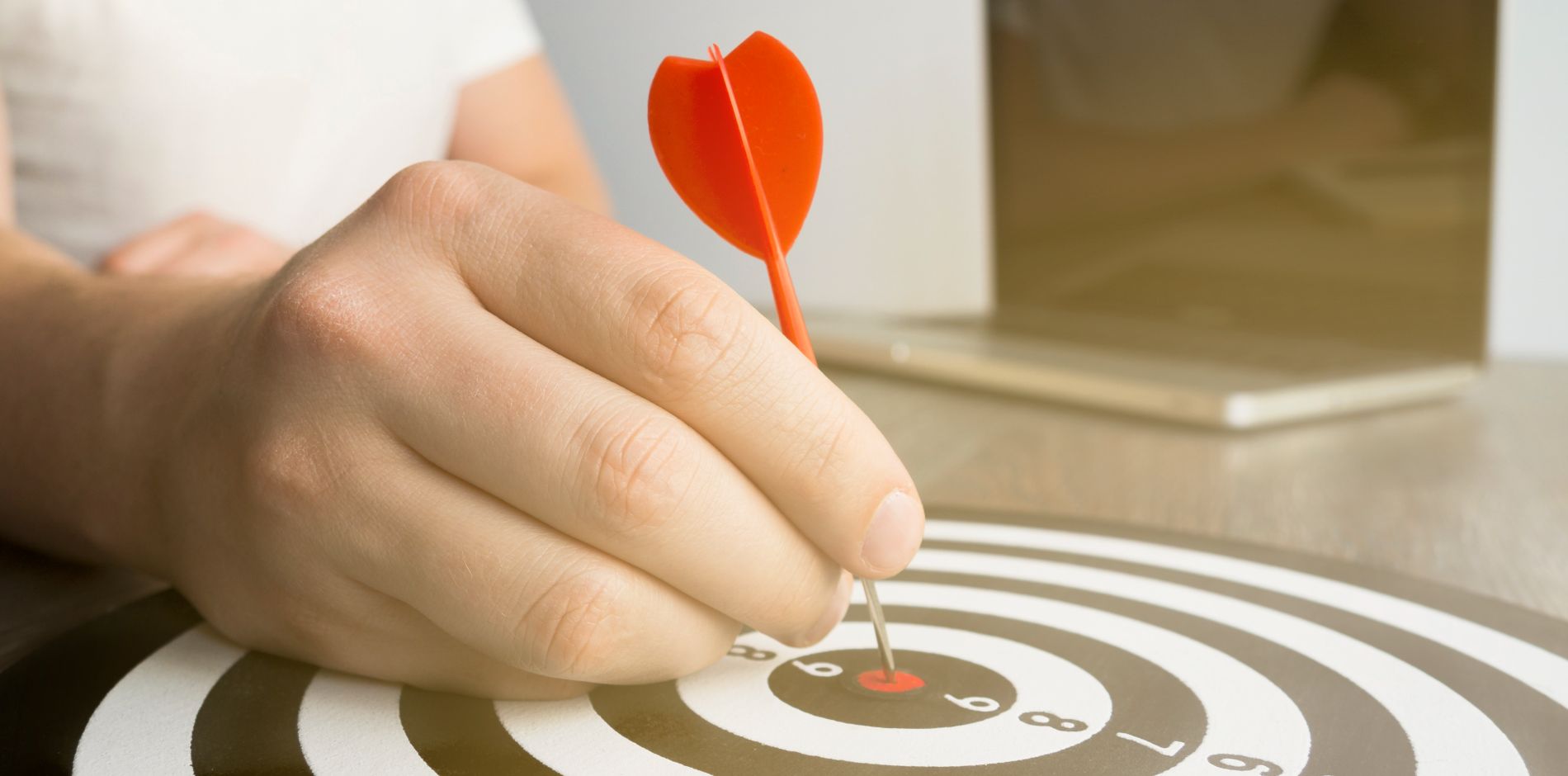 What do you wish to achieve with this event for the client? What makes your approach unique? How are attendees going to navigate the event and is the message you want to convey clear enough? By clearly defining what you hope to achieve by doing this event, the client will be able to follow along and clearly understand the benefits of such an event.
Step 3: Gather the necessary information and develop a theme
Collect all the necessary information about the event, including the date and time, location, activities, budget, stakeholders, etc. Then, you can create a unique and memorable theme for the event that aligns with the purpose and target audience.
Step 4: Emphasize your experience
Now that you have told your client about your vision, why should sponsors and stakeholders work with you? You should emphasize what you have done in the past and how it's gotten you to where you are, you should boast about your achievements and give the client a compelling reason to get involved with you.
Step 5: Create an overview and include event details
Now that you have gotten the client excited about the event and yourself, it is time to talk in-depth about the nitty-gritty of the execution of the event. Plan out the entire event program, including the sequence of activities, speakers, other performers, and so on.
Besides, you should provide all the details about the event, such as catering, transportation, accommodations, audiovisual needs, and any other requirements. For instance, how is the event going to be held, what kind of logistics are going to be involved and who is going to be involved?
We recommend using EventX, it has an excellent array of tools to use for all kinds of virtual events, coupled with its easy-to-use UI and an event lead conversion rate boost of 89% after customers have used the platform, it will be another selling point you can use in your event proposal.
Step 6: Discuss marketing and promotion
Describe the marketing and promotion strategies for the event and how they align with the purpose and target audience.
First, you can set marketing goals to determine what you want to achieve with your marketing efforts. This could be to increase attendance, generate leads, or create brand awareness. Having a clear set of goals will help you measure the effectiveness of your marketing strategies.

Next, you can choose marketing channels. There are various marketing channels you can use to promote your event, such as email marketing, social media, event discovery sites, retargeting, and search engine optimization (SEO). Choose the channels that are most likely to reach your target audience and align with your marketing goals.

Then, you can develop a timeline that outlines when each marketing strategy will be implemented. This will help ensure that your marketing efforts are well-coordinated and aligned with the event timeline.

Finally, you should measure and adjust the strategy. It is important to track the success of your marketing efforts and make adjustments as needed. Use metrics like website traffic, email open rates, and social media engagement to measure the effectiveness of your marketing strategies and make adjustments accordingly.
Step 7: Break down your budget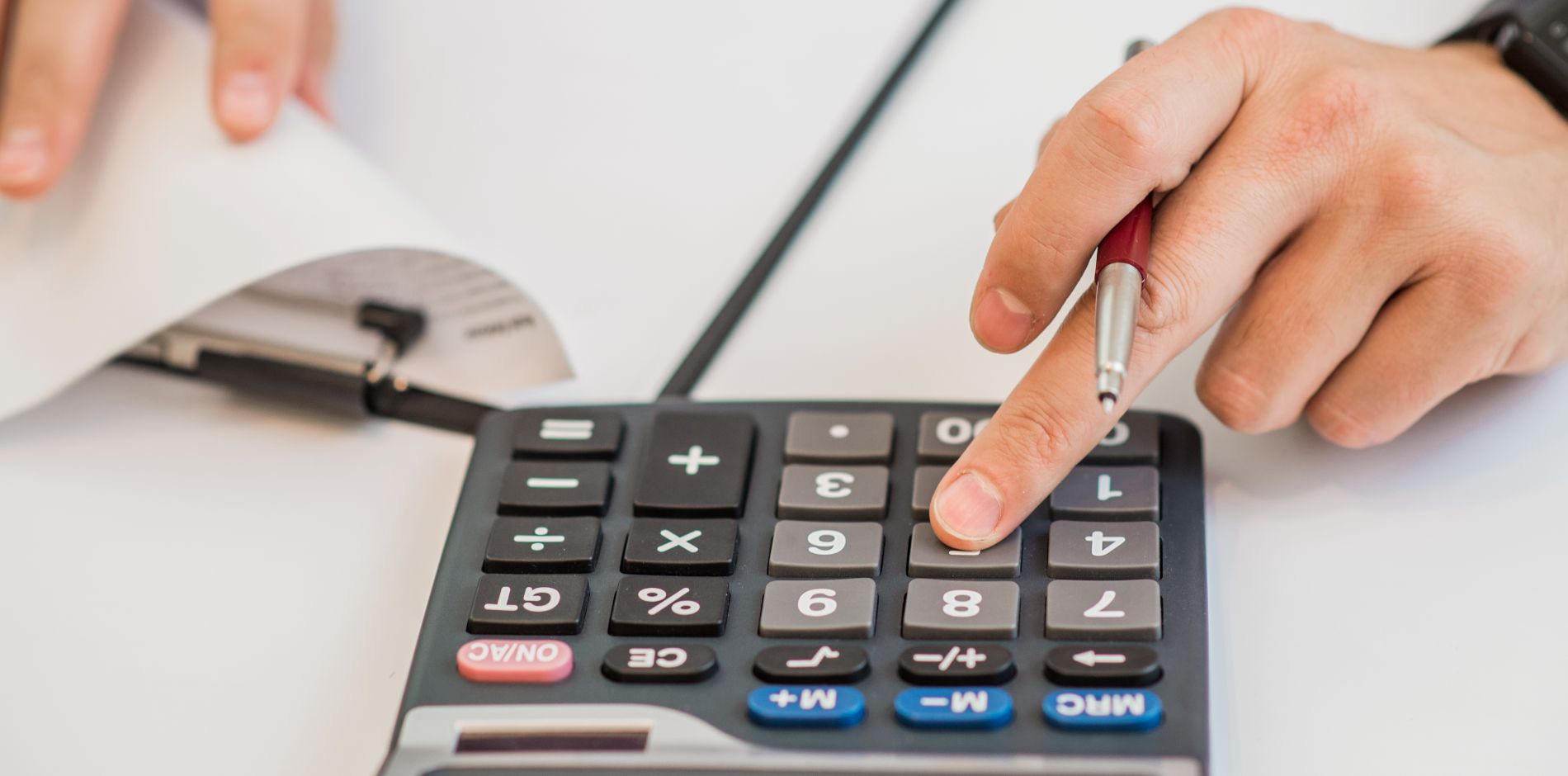 This is one of the sections that the client is going to look over the most. By creating a detailed budget breakdown, clients will better understand where exactly the money they're paying is going, giving them peace of mind.
Step 8: Express your gratitude and conclusion
The final part of your proposal should be where you thank the client for their consideration, quickly reiterate why your proposal should be chosen, and leave your contact information so that prospective clients will be able to get in touch. Then, sum up the proposal with a conclusion that reiterates the purpose of the event and how it aligns with the client's goals.
Step 9: Review and edit
Don't forget to review the draft proposal to ensure that it's accurate, clear, and well-organized. Make any necessary edits to improve its clarity. To leave a good impression and to achieve professionalism, avoid any errors or typos in the event proposal.
Here is a simple template of an event proposal:
Event Title
ABC Education Fair
Target Audiences
Hong Kong Publishing House, Investors, Schools
Venue Details
The venue will be online, utilizing the EventX virtual event platform. Attendees can join the event wherever they want, sharing insights on the education industry with each other.
Overview of the Event
By using EventX's virtual event platform, exhibitors can customize their booths, and visitors can easily inspect different educational materials.
Objectives of the Event
Virtual booths allow vendors from Hong Kong to seamlessly connect to potential clients around Asia through online chats and webinars.
Benefits of the Event
Ability to reach out to the Greater Bay Area with EventX and tap into new markets.
Event Timetable
September 15th, 2022 - October 10th, 2022
Budget Breakdown
Closing statements
In a nutshell
An event proposal is all about sharing your vision with the client, showing them why they should choose you instead of your competitors, and getting the client to envision how your event will help them bring in new customers while retaining their current customer base. In addition to having a great proposal, having a great platform to hold your virtual events is crucial as well. By utilizing EventX, you will be able to use polls to gain instant feedback and help your clients increase their event lead conversion rate.
Interested in our solution?
Are you looking for a great one stop hybrid event solution for your virtual, physical or hybrid events?
You may want to have a chat with our event consultant.