There's no doubt that event proposals can be an essential part of any business – Event proposals can help you attract new clients, increase sales, and even help you stand out in a competitive market. But Creating a professional event proposal is no easy task. In this article, we'll teach you everything you need to know to create an event proposal that will impress your clients and boost your event's chances of success.
In this guide, we'll cover:
What is an event proposal?
What is a suitable proposal format?
How to draft a proposal for an event?
And more.
For Virtual Event Proposal, click here for more information
What is an Event Proposal?
An event proposal is a document that outlines an event, including the date, time, location, and cost. It is typically used to solicit funding or support from potential participants or sponsors.
An event proposal can be a powerful tool for promoting your business or organization. You can attract potential participants or sponsors by outlining an event's date, time, location, and cost. In addition, a well-written event proposal can help you stand out from your competition.
By providing clear and concise information about your event, you will make it easier for potential attendees to decide if your event is something they would like to attend. Additionally, a well-written proposal can help you identify any potential problems during the event and provide solutions for them. By compiling a professional recommendation, you will ensure that your event is a success and that everyone attending has a great time.
What is a suitable event proposal format?
There is no perfect proposal format, but most experts agree that a proposal should be well-organized and concise. It should also include clear instructions, timelines, relevant images, and charts.
A well-designed proposal can effectively capture the attention of your potential client or employer and help you stand out from your competition. While there is no perfect proposal format, most experts agree that a proposal should be well-organized and concise. It should also include clear instructions, timelines, relevant images, and charts.?
When crafting your proposal, make sure to keep in mind the specific needs of your target audience. For example, if you're submitting a proposal to a company in the technology industry, including images of prototypes or tools that demonstrate your skill set. And remember to keep all information concise and easy to follow - no one wants to slog through a long document!
How to draft an event proposal?
This event proposal template and steps will provide a basic structure you can use as a foundation for your event proposal. You can modify the design and add sections as needed, depending on the specifics of your event.
There is no one-size-fits-all answer to this question, but here are a few tips to help you get started:
1. Start by gathering all the information.
Different events require different approaches, so it is essential to make sure you fully understand the client before proposing an event. Look up the client online and research past events they have been involved in to get a sense of their style. Then, use this information to create a proposal that reflects the client's interests and will be successful.
Information including the date, time, and location, as well as the cost, are the fundamentals that you need when writing an event proposal. If it's a virtual event, describe the event's type and how you will deliver it online. Choosing the right event platform can help you save a lot of effort in all the stages during your event.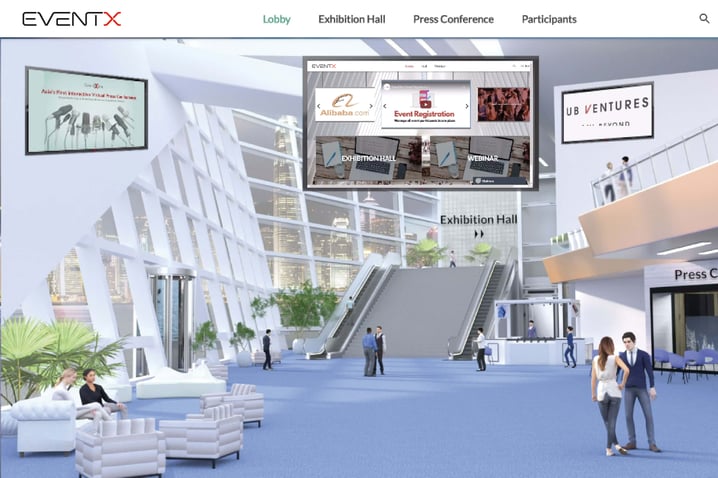 EventX, an Asian-focused event SaaS company providing event lead generation and event management solutions for businesses and marketers, is your right choice. The company serves various industries, from financial institutions, entertainment, and education to large-scale music concerts and conferences. The company caters to 100+ countries and has organized 20,000+ events with 5+ million attendees.
EventX offers various solutions that cater to your need, including hybrid events, in-person events, webinar platforms, and virtual exhibitions. With our new function, "attendee generation", you could save lots of effort and focus more on delivering a successful event. If you want to know more about it, simply press the button below and have a chat with us.
2. Write an overview of the event, including a description of the topic or area.
Once you have gathered all the necessary information, it is time to write your event proposal. The following are tips to help you write an effective event proposal.
1.
Make sure the proposal is clear and concise.
Make sure your proposal is easy to read and understand. Use precise language, avoid jargon, and be concise in your explanations.
2.
Include essential details about the event.
Include important details such as the date, time, location, and target audience. Also, include any supplemental materials such as flyers or promotional material.
3.
Offer incentives for participation.
Offer incentives such as complimentary tickets or gift cards to help attract participation from potential participants. This will ensure that everyone who attends your event has a great experience!
3. Include the event promotional plan
Your event may be well-planned, but it won't provide value to the proposal's readers if it can't attract enough attendees. Attracting the right target attendees is essential for any successful event. If you can't do this, your event will have little value to potential participants and sponsors.
There are various ways to promote an event; what works for one event may not work for another. However, here are a few channels you might want to consider in your proposal if you plan on hosting an event: advertising, networking events, and sponsoring content or events.
Social Media
Landing page with registration form
Email Marketing
Influencer Marketing
Here are some examples of an appropriate event promotional plan.
4. Offer your Unique Selling Point for the event proposal.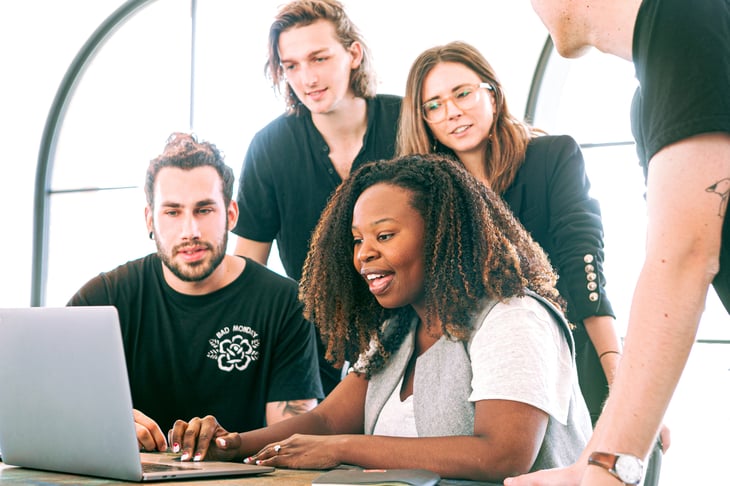 Your event proposal should reflect your client's specific needs and budget. Customizing an event to suit the client's desires is essential, so ensure your proposal reflects this particular focus.
This section should focus on showcasing the confirmed venue and speakers/talents/entertainment if it is a brand-new event.
If you have run the event previously, you can also provide photos, social proofs (testimonials and quotes), and relevant data from previous events.
5. Include a contact information section in the event proposal.
Your experience as an event planner and the credentials of your key team members will help convince them that you are the best candidate for their event. Your proposal should reflect confidence and inspire trust to gain their commitment. Make sure to include:
Your company name and logo
Company Overview
Your contact information at work
Scope of work
Section example:
We have put together a fantastic lineup of speakers discussing how to achieve success, what it takes to stay successful, and so much more. Our venue is perfect for this event, and we are confident that everyone who attends will have a great time. If you are interested in hosting this event or want more information, please contact us at _______ _______. Thank you for your time!
6. Finish the event proposal with a summary and thank you section.
The final section of this document is dedicated to reiterating your event's key selling points, unique value propositions, and contact information. Thank the reader for their time, and make it as easy as possible for them to find out where to contact you.
Section example:
We would like to propose the following event for your consideration:
The event will be held on (date) at (venue). The event's purpose is to provide attendees with an opportunity to learn more about our company and its products. We believe this event will be valuable for our existing and potential customers.
We would be happy to provide further information if you are interested in hosting this event. We look forward to hearing from you soon. Thank you for your time!
Frequently Asked Questions about event proposal.
1. What is an event proposal?
An event proposal is a document that outlines the purpose, objectives, and goals of an upcoming event. It includes estimated attendance numbers, budget information, and other pertinent details. An event proposal is essential for any organization planning a public event. By providing accurate information, organizers can ensure that their events are executed smoothly and meet attendees' expectations.
2. What are the benefits of creating an event proposal?
There are many benefits to creating an event proposal, including increased awareness and engagement with your target audience, generating leads, and exhibiting your creativity and professionalism. By outlining the specifics of your proposed event in a clear, concise format, you can ensure that your message is heard and all necessary details have been accounted for. Additionally, a well-crafted proposal can increase the chances of being selected as the preferred venue or organizer for a potential event. Finally, presenting yourself in a positive light will help to build trust and credibility with potential partners and sponsors.
3. What are the critical steps in creating an event proposal?
When planning an event, it is essential to have a proposal ready and organized to secure funding. The following are the critical steps in creating a proposal:
a) Define the purpose of the event and its target audience.
b) Identify funding sources and gather information about their requirements.
c) Create a timeline and budget for the event.
d) Create a publicity plan to market the event.
4. How much does it cost to create an event proposal?
Creating an event proposal can be costly, depending on the scale and type of event. A small gathering of friends might only require a simple outline and some basic graphics, while a more significant public event like a conference or trade show may require more detailed planning and resources. Costs can vary based on the venue, catering options, marketing materials, and other associated expenses. It's important to factor all these factors into the total cost of an event before starting to create proposals.
Conclusion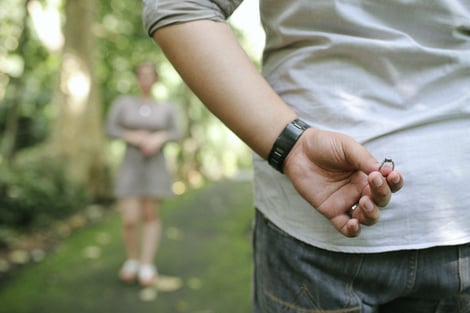 When we talk about how you show your sincerity by preparing to marry your beloved ones, you still need a proposal before you really "propose" to him or her. Planning to buy roses, reserving a hotel room or seats in a decent restaurant, etc. A proposal is a plan you need to list all the upcoming actions before kickstarting everything. This also applies to event proposals when you create an event. Creating a professional event proposal is not as difficult as you might think – with a bit of practice, you'll be able to develop a proposal that will impress your clients and boost your event's chances of success. So try this article – it may help you stand out. Thanks for reading!
Interested in our solution?
Are you looking for a great one stop hybrid event solution for your virtual, physical or hybrid events?
You may want to have a chat with our event consultant.