Transform offline exhibitions
to
Get 7x attendees and revenue for your exhibitions with EventX, your virtual event platform.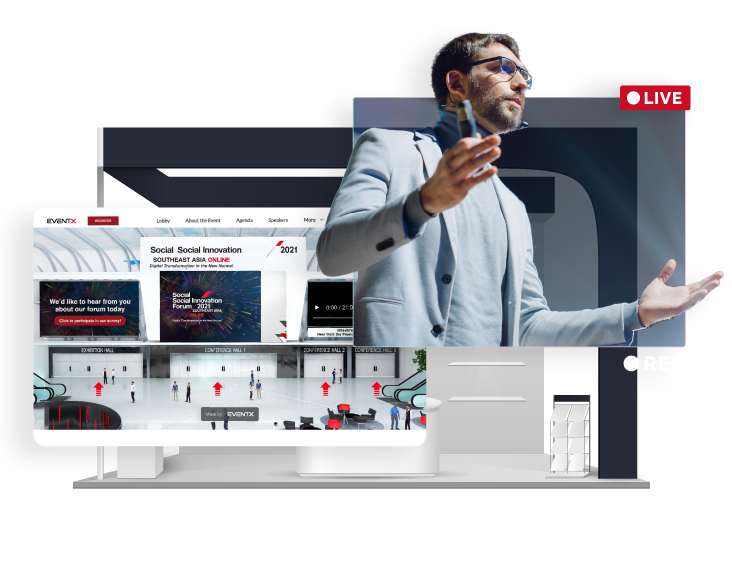 Empowered with EventX Exhibitions
Attendee Management
Engage attendees anytime by sending invitations and greetings with just a click.
Business Matching
Seize the opportunities with global prospects by hanging out in the virtual social lounge.
Exhibitor Customization
Exhibitors can display, brand and style in the virtual booth the way they want.
Shortened Sales Circle
Payment gateway integration of virtual booths for instant transactions.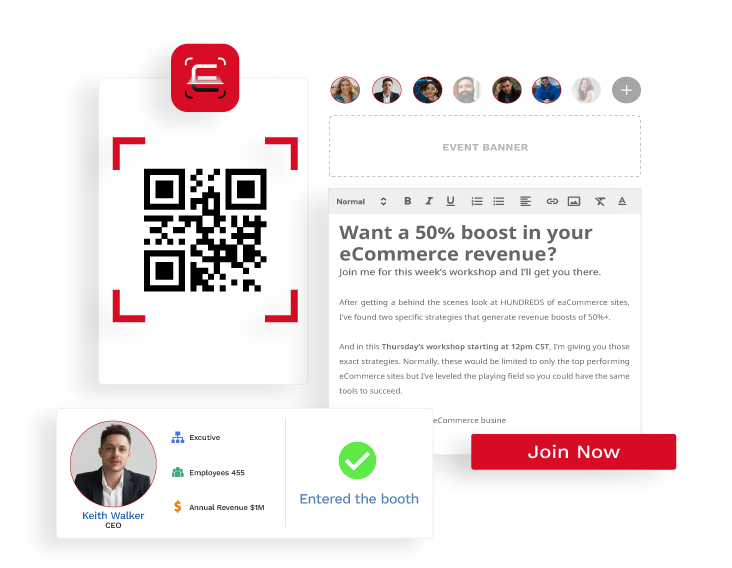 A seamless experience for virtual and in-person attendees
Attendees can join your events by email online or with a QR code offline.
Synchronize both online and offline attendance
Scan QR code for quick check-in for offline attendees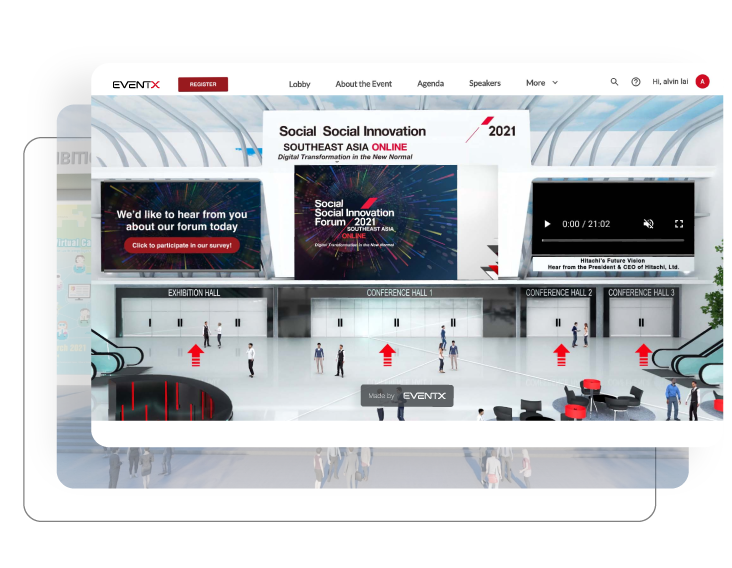 Immersive 3D virtual event lobby
Impress your attendees with a customized virtual lobby.
Choose from a variety of lobby templates
Customize your lobby with videos and clickable banners
Design a professional background for your event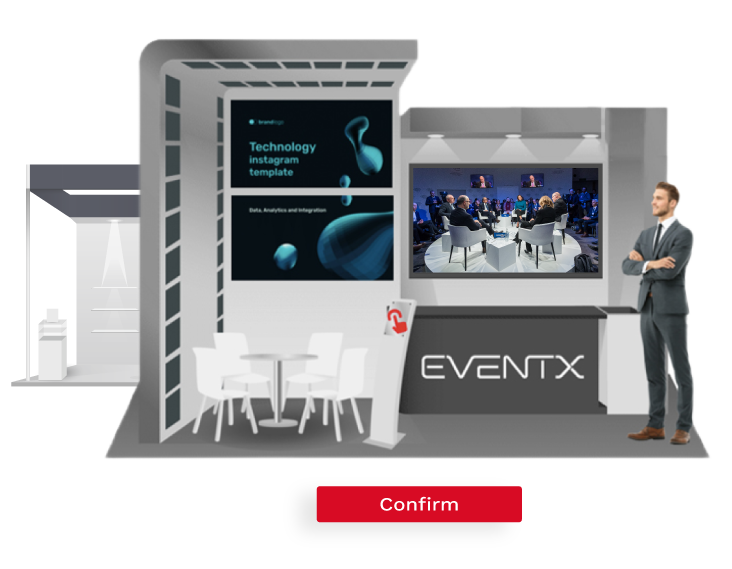 Manage exhibitors and booths easily
Exhibitors can customize their own virtual booths to demonstrate products and services.
Booth visitors can watch presentations, download materials and even chat with booth representatives
Choose your booth designs from professional templates
Customize your booth information, e.g. logos, banners, descriptions and videos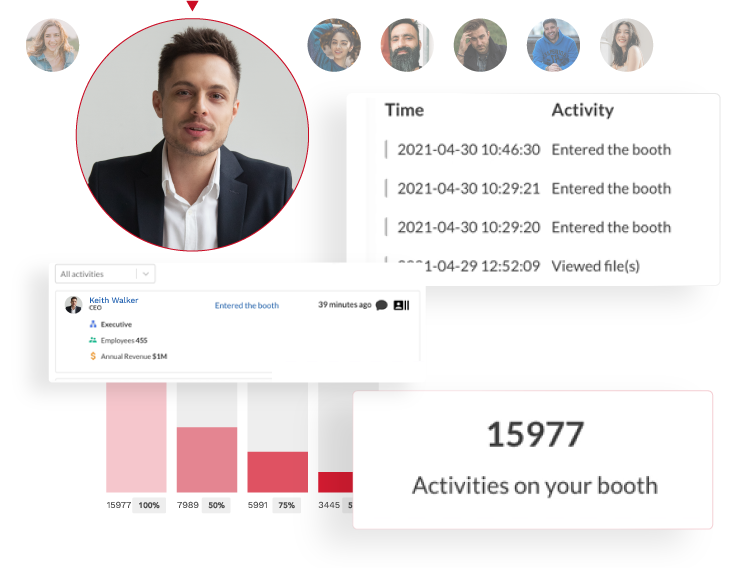 Data analytics for your exhibitions
We track your attendees to help exhibitors better understand their target audience.
Collect demographic data of visitors who interact with the booths
Compile content engagement reports such as document downloads, video watches, visit duration
Comparison table of EventX and other virtual exhibition tools
| Features | EventX exhibitions | Other exhibition tools |
| --- | --- | --- |
| Hybrid exhibition support | Yes | No |
| Email & SMS notifications | Yes | No |
| Automated event registration page | Yes | Yes |
| Product displays | Yes | No |
| Interactive networking functions | Yes | No |
| Local customer support | Yes | Yes |
We are really happy about the platform. The platform fulfils our expectation for organising the exhibition and bring the real feeling of expo for exhibitors and visitors. Besides, it is an easy-to-use platform which can help our exhibitors build-up booth and registration easily. Thank you very much for your team working hard to make us a successful exhibition.
Ryan Phan
Marketing Manager | Reed Tradex
Events anywhere, anytime, for anyone.
Sign up now to host unlimited events for free until 31 March 2022.
Sign Up for Free