Go Global with EventX Virtual Exhibit Hosting
Boosted Attendance
By making your exhibit available virtually through our virtual exhibit hosting platform, you grant access to the rest of the world to attend remotely.
Business Engagements
You miss 100% of the shots you don't take. Find your next interested client or business partner on our virtual exhibit hosting channel's built-in social lounge.
Personalized Exhibits
Hosting an expo with multiple exhibits? Give exhibitors the freedom to customize their virtual booths to match their brand's styling and identity.
Integrated Payment Channels
Reduce obstacles to purchase by using our virtual exhibit hosting platform's built-in payment gateway for smooth and instant sales transactions.
BENEFITS
Reliable Hosting
Secure a reliable virtual exhibit hosting platform for a convenient and globally available virtual experience that still captures the energy of a live exhibition.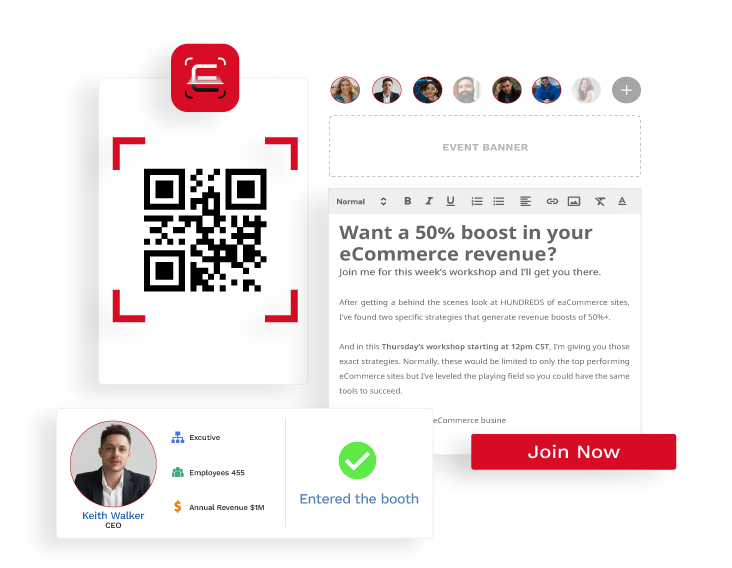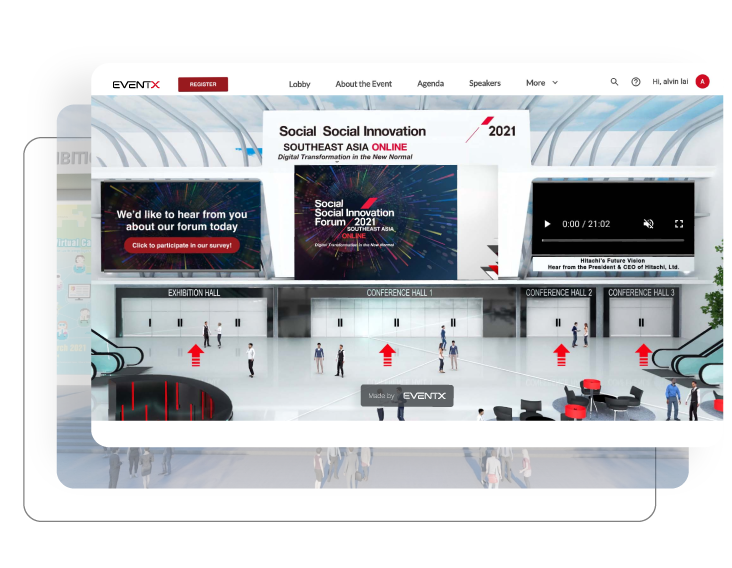 BENEFITS
Lead Capture
Reaching the right attendees for your exhibition can be a difficult task. Extend your invitation to the right people with our built-in Lead Capture feature. Use our online exhibition platform to generate leads and boost the numbers of your participants!
BENEFITS
Livestreaming
Online exhibitions may be easier to attend, but that does not mean they are limitless. From finite online slots to missed registration days, interested online guests still need to take many factors into consideration. Make your event accessible even to late registrants on the day itself with our virtual exhibit platform's built-in livestreaming function, so you can reach more people and raise awareness for your brand and company.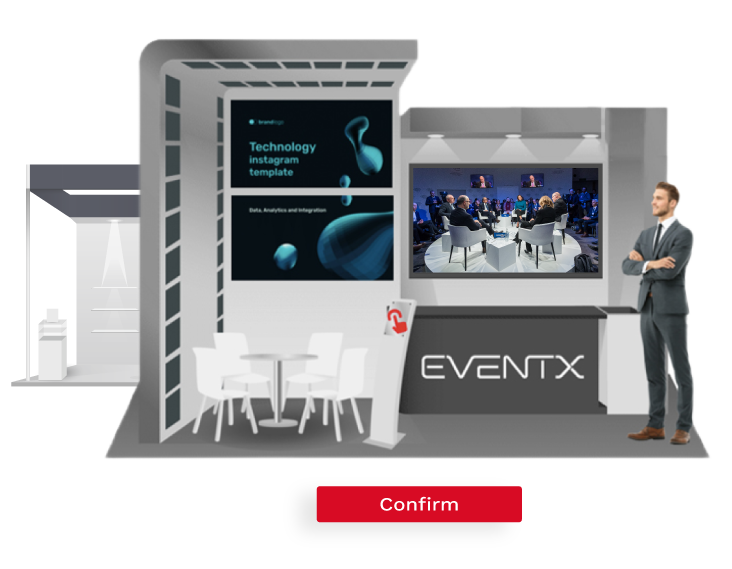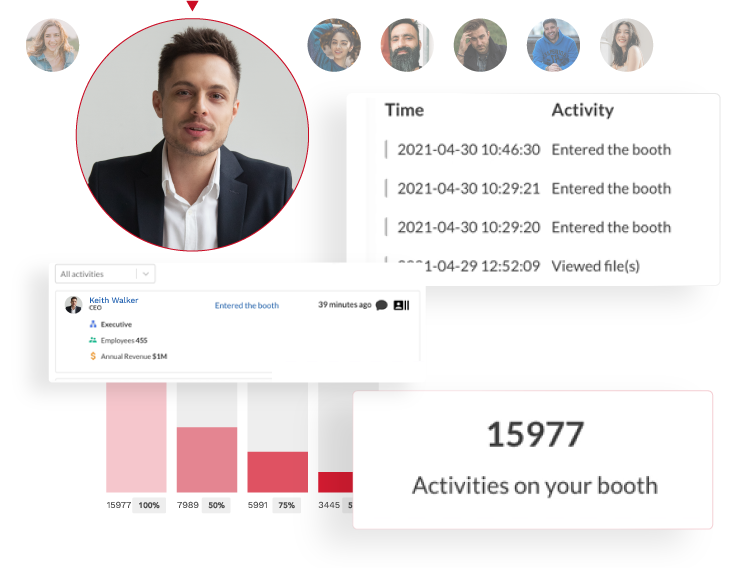 BENEFITS
Networking
Raise awareness for your exhibit among the right people. Reach out to Asian networks and beyond by utilizing our string of connections through the EventX virtual exhibit hosting platform.
BENEFITS
Event Analytics
Use our online exhibit platform's built-in data gathering and analytics features to gain valuable insight about your exhibition's performance. Understand the strengths and weaknesses of your exhibition and put them into practice next time!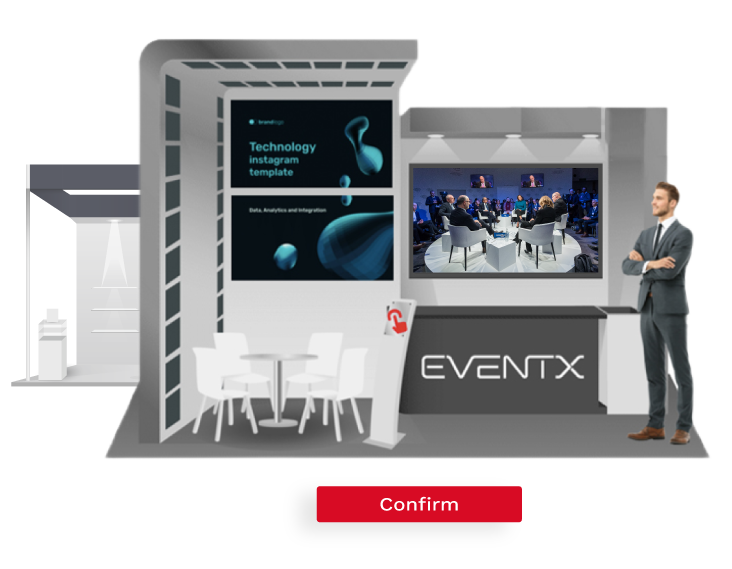 Why EventX
With almost 10 years of experience in the event industry, we are here to help you.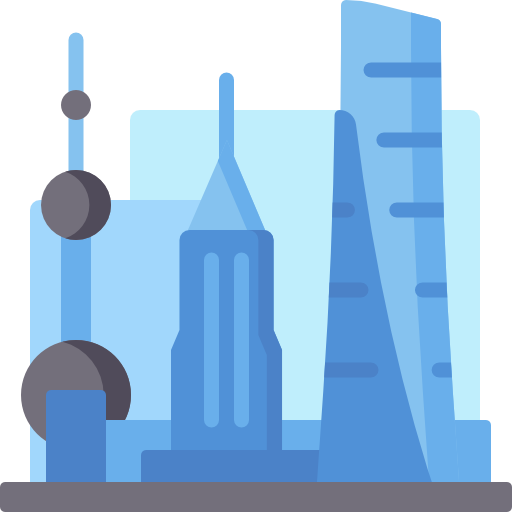 China Network Accessibility
Enhance your business' accessibility with the use of virtual events in China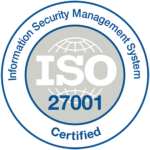 ISO 27001 Certified
EventX was the first Asia-based event management software platform to obtain ISO 27001 certification.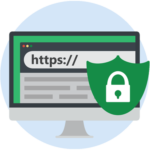 SSL Encrypted
All EventX customer data is encrypted and transmitted via Secure Socket Layers (SSL) technology.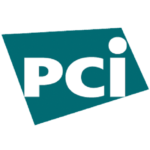 PCI Controlled Payment
EventX employs PCI Controls provided by Stripe, our official payment gateway partner.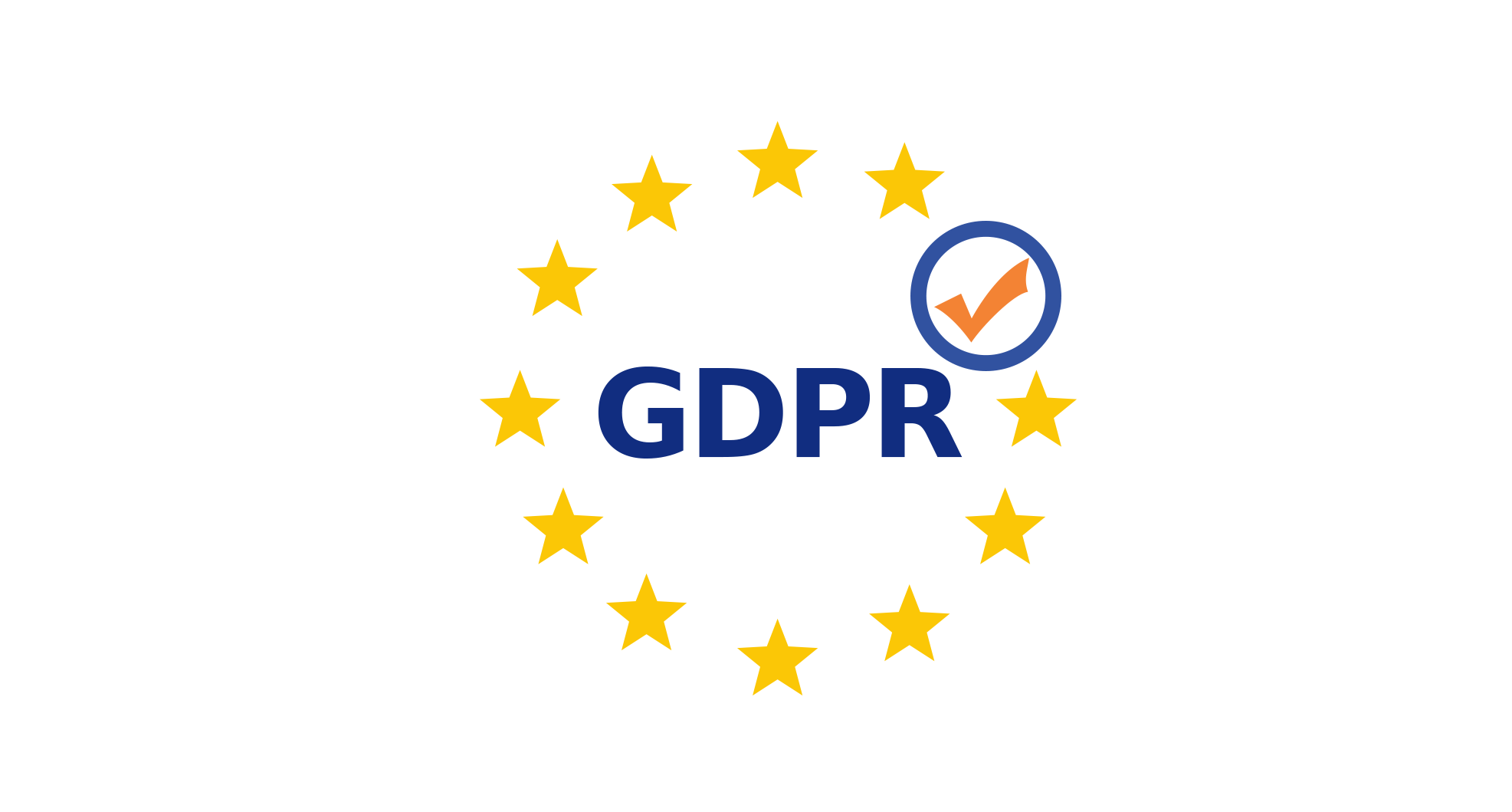 General Data Protection Regulation (GDPR)
Since May 25, 2018, EventX has complied with the EU's General Data Protection Regulation (GDPR) privacy law. Our Privacy Policy and Terms of Services have been updated to reflect this.