As long as we think of the modes of events, what immediately comes to our mind would be either physical or virtual events. In fact, apart from these two types of events, there is a new term called "hybrid event" being taken place in recent years.
As novel as amateurs may not know, there are actually many event organizers that adopt hybrid events for conferences, trade shows, webinars, exhibitions, and so on. In other words, this new type of event is gaining popularity.
Want to learn more about this prevalent trend in the event industry? Keep reading to figure out the answer.
Definition of Hybrid Events
A hybrid event is a fusion of both a live in-person event and virtual online components. With the right technology, you can sync the content and engagement features so that both live and online attendees can have a similar experience.
At hybrid events, attendees can interact with speakers and other attendees in person or virtually. The virtual component allows attendees to participate from anywhere in the world, and the in-person component provides a more immersive experience.
Depending on the set-up and cost, virtual attendees should be able to hear the presenter, view the presentation slides, and even see the presenters in real-time via live streaming video. In most cases, in-person and virtual attendees can participate in the same session concurrently.
The most common hybrids are concerts that include both music and stage performances, and trade shows that include exhibits from both business and technology sectors. Hybrids can also include events such as art exhibitions, book signings, and wine tastings.
Click here to see our EventX Hybrid Event Solution
Reasons for gaining currency in the event industry
1. Geographical Barriers and Time Constraints
The most obvious reason for the growing trend of organizing hybrid events lies in the fact that it can break down the geographical barrier and time constraints. With the live-streaming videos, participants can watch and attend the event remotely, even though they are not physically present on the occasion.
2. Cost of Travelling
On one hand, the attendees can reduce the cost of traveling to the venue, especially when some events are held overseas. On the other hand, the event organizers and speakers can also engage with the audience easily, as those who join the event virtually can leave their comments and voice out their opinions in real time.
Advantages of Hybrid Events for Event Organizers
1. Improvement of return on investment (ROI)
Aside from the wider reach and increased engagement, there are an array of benefits to organizing hybrid events. Improved return on investment (ROI), for example, is also a significant advantage that is definitely worth mentioning. With more attendance, it can help to result in more views or even new sponsors as well as increased sign-up rates after the event. These are the precious returns that organizers can gain through the event.
2. Valuable data
Another advantage that deserves our attention is the valuable data that organizers can get. Since you can have a comprehensive picture of the participation numbers, engagement rates, and other attendees' activities, meaning that you can clearly evaluate the performance of the event and pave the way for a better event in the future.
3. Increased Attendance
By offering virtual attendance, event organizers can increase the number of attendees. Not everyone can attend events in person due to travel, time, or other constraints. Hybrid events provide a solution by allowing people to attend virtually, thereby increasing the number of participants.
4. Reduced Costs
Hosting a hybrid event can significantly reduce costs. For example, you can save on venue rental, food and beverage, and travel expenses. With hybrid events, you can reach more people with fewer resources, making it a cost-effective way to host an event.
5. Wider Audience Reach
Hybrid events offer a wider audience reach than in-person events alone. By providing virtual attendance options, event organizers can reach attendees who might not have been able to attend otherwise. This expands your audience and can lead to more business opportunities.
6. Flexibility
Hybrid events are flexible and can be customized to suit your needs. You can offer virtual attendance options for certain sessions or for the entire event. You can also provide on-demand recordings of the event, allowing attendees to access the content at their convenience.
Benefits of Hybrid Events for Attendees
1. Convenience
Hybrid events provide attendees with the convenience of attending from anywhere. They don't have to worry about travel, accommodation, or other logistics. Attendees can participate in the event from the comfort of their own homes or offices, saving time and money.
2. Increased Engagement
Hybrid events provide attendees with increased engagement opportunities. Attendees can interact with speakers and other attendees in person or virtually. The virtual component allows for real-time feedback, questions, and comments, making the event more interactive.
3. Reduced Carbon Footprint
Hybrid events are environmentally friendly as they reduce the carbon footprint associated with travel. Attendees can participate virtually, reducing the need for air travel, ground transportation, and other forms of transportation that contribute to carbon emissions.
4. Customizable Experience
Hybrid events provide attendees with a customizable experience. They can choose to attend in person or virtually, or a combination of both. They can also access on-demand recordings of the event, allowing them to review the content at their convenience.
Typical examples of hybrid events in 2023
1. Apple Special Events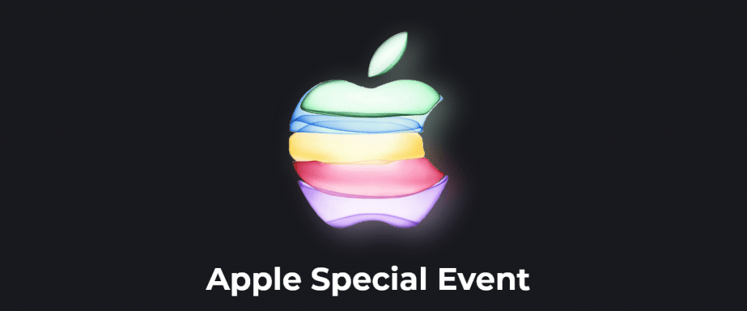 Apple Special Events is an annual event that Apple has hosted since 2006. The company chose the mode of the hybrid event because it can ensure a wide range of audiences from across the world can get hold of the latest information on Apple's newly launched products every year.
In 2022, Apple hosted several hybrid events, including the Worldwide Developers Conference (WWDC). This event saw a relatively high number of developers and members of the press attending in person at Apple Park, but the keynote itself was a pre-recorded video that participants could stream from anywhere in the world. This allowed for a wider audience to participate in the event while still allowing for a more intimate in-person experience for those who were able to attend. The use of pre-recorded videos also allowed for a more polished and scripted presentation, which may have contributed to the success of the event.
Apple has been utilizing hybrid event formats for a while now, allowing for both in-person attendance and remote participation via streaming. In the case of the WWDC 2022, Apple may have been motivated to use a hybrid format due to the ongoing COVID-19 pandemic, which limited travel and large gatherings. The use of a hybrid format allowed Apple to still hold the event and engage with its audience while adhering to safety protocols. Overall, Apple's use of a hybrid event format showcases how technology can be leveraged to create engaging and accessible events for a wider audience while still allowing for a more intimate in-person experience for those who are able to attend.
2. Social Media Marketing World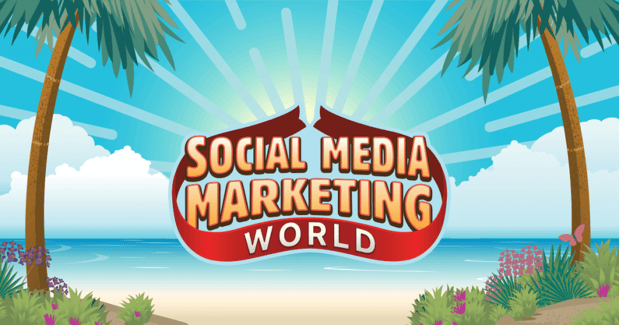 Social Media Marketing World is a large hybrid conference for digital marketers to gather and exchange information. There are more than 100 of the world's social media experts to share advertising strategies and skills in content marketing with attendees from all over the globe.
Social Media Marketing World is an annual conference that focuses on social media marketing and brings together experts and professionals in the industry from all over the world. The conference features keynote speakers, educational sessions, workshops, and networking opportunities. The 2023 edition of Social Media Marketing World is scheduled to take place from March 13th to 15th, 2023, at the San Diego Convention Center in San Diego, California, USA, and is expected to have around 5,000 attendees and no exhibitors. Social Media Marketing World promises to offer attendees an exceptional social experience infused with outstanding content delivered by carefully recruited experts who live and breathe social media marketing every day. Attendees who are not able to attend in person can opt for a streaming pass which provides access to recorded content from the conference
Conclusion
Notwithstanding the fact that the growing threat of COVID-19 has temporarily prevented both physical and hybrid events from being held, it is predictable that the business ecosystem of the event industry will resume normally after the pandemic.
Given that hybrid events allow greater flexibility and reach as well as fewer physical limitations, it is predictable that more and more event organizers will tend to adopt this mode of the event in the foreseeable future.
Q & A
Q: How to hold successful hybrid events?
A: A successful hybrid event is one that is well-planned and executed. It should be a fun and interactive experience for both the participants and the attendees. The following tips will help you create a successful hybrid event:
1. Decide what type of event you are planning. There are many different types of hybrid events, such as workshops, mixers, or even full-blown conferences. Choose the type of event that best fits your needs and goals.
2. Plan your agenda well in advance. Make sure to include everything from speaker topics to break times so everyone can have their turn in front of the microphone or on the stage. This will help ensure that everyone has a great time and that all important details are covered.
3. Create a welcoming atmosphere for all participants
Q: What are some foreseeable difficulties of holding a hybrid event?
A: There are many potential difficulties of staging a hybrid event, including but not limited to:
- Determining which elements of the traditional and nontraditional events should be combined
- Balancing the needs of both audiences
- Creating a cohesive event experience
Q: Do hybrid events suit my business?
A: Hybrid events are perfect for businesses that want to offer their attendees a unique experience. By combining traditional and nontraditional events, businesses can create a unique atmosphere that appeals to a wide range of customers. Additionally, hybrid events are affordable and easy to organize.
Interested in our solution?
Are you looking for a great one stop hybrid event solution for your virtual, physical or hybrid events?
You may want to have a chat with our event consultant.