BENEFITS
Virtual Lobbies Bring Virtual Events to Life!
When your attendees arrive at your virtual event, you want to make an impact, wowing them within moments while presenting your brand identity clearly and proudly. EventX's Virtual Lobby is exactly what you need to do that; a highly customizable digital space that's an event navigation hub and an attention-grabbing centerpiece in equal measure
EventX's virtual lobby helps you wow your event attendees at the moment they arrive at your virtual event.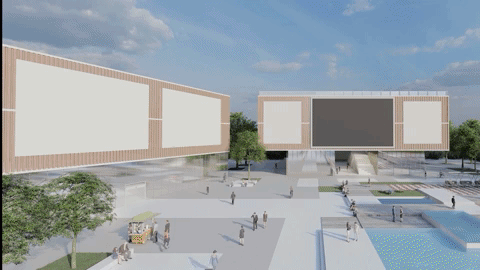 A Realistic and Dynamic Virtual Event Environment
Welcome your attendees to an area that recreates the central physical spaces of traditional events, such as conference venues, luxury hotels, and university campuses. These areas can be calm static spaces or populated with animated figures to bring them a sense of life.

Whatever the situation requires, we have a range of base templates to choose from that should fulfill your every need. However, if something really special is required, custom lobbies can also be commisioned from the EventX team.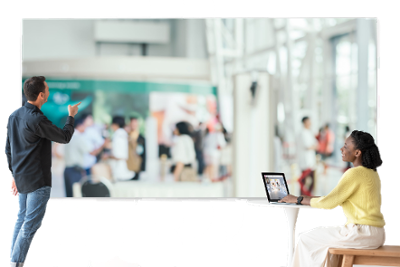 Customizable Virtual Event Lobbies
The settings for your Virtual Lobby can be customized as needed. Colours, images, text, and buttons can be changed to suit your needs.

And if you have images of your own you'd like to use, go for it! This is your space. What's more, the virtual lobby can be specifically tailored for how it will appear on desktop and mobile platforms.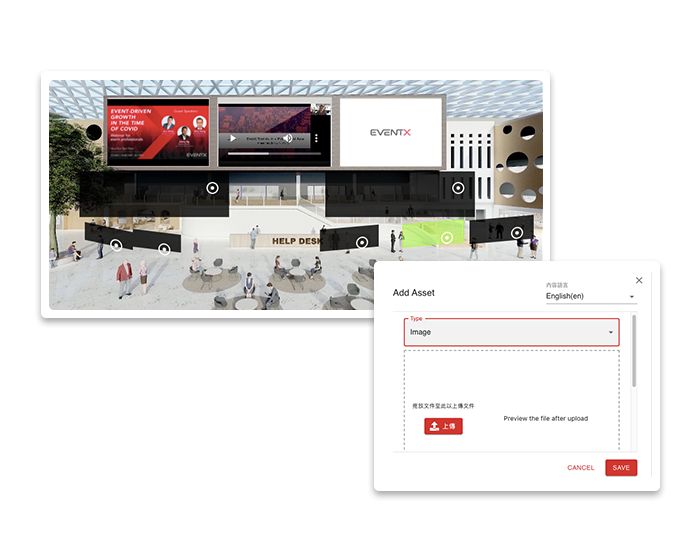 Brands on Display
A virtual lobby is the perfect place to showcase your event's sponsors and participating brands. That's why you can use EventX's Virtual Lobby settings to align brand image and raise brand awareness.

Put logos and messaging on banners! Showcase content on embedded videos! Let your brand flag fly!
Want to setup your event in minutes?