Case Study
The Fastest Event Check-in Experience at IES
Quick Facts - Internet Economy Summit 2019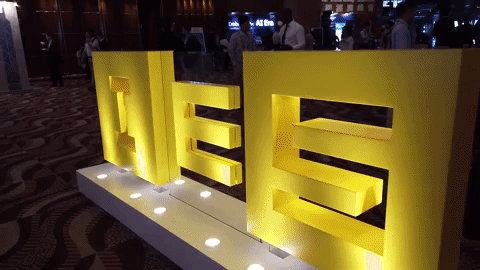 About The Event
The Internet Economy Summit 2019 gathered policymakers, industry leaders and technology experts to share their insights on impactful topics such as digital transformation, data-driven innovations, and hyper-connectivity. It was a significant event for asia technology for innovation and collaboration. The Summit offered a vision into the digital future with disruptive influence in areas of fintech, virtual marketplaces, internet of things, artificial intelligence, cybersecurity, enterprise 4.0 and more.
Event Highlights
Case study video on how IES event uses facial recognition technology at event check-in and how the set up can be done in the most simple way.
Challenges
Coping with the aim of the Internet Economy Summit (IES), the organisers (i.e. The Government of the Hong Kong Special Administrative Region and Cyberport) had very strong initiatives to gather cutting edge technologies to the event and demonstrate the winning strategies for businesses in technology transformation. It was foreseeable to attract over thousands of participants including honourable government officials and guests. Cyberport had been adopting QR code check-in for its events for years. It had predicted to have peaks and queues at the entrance at the very last minute before event starts, therefore, they looked for a state of the art solution to minimise the waiting time and provide the most impressive first impression and experience to the attendees.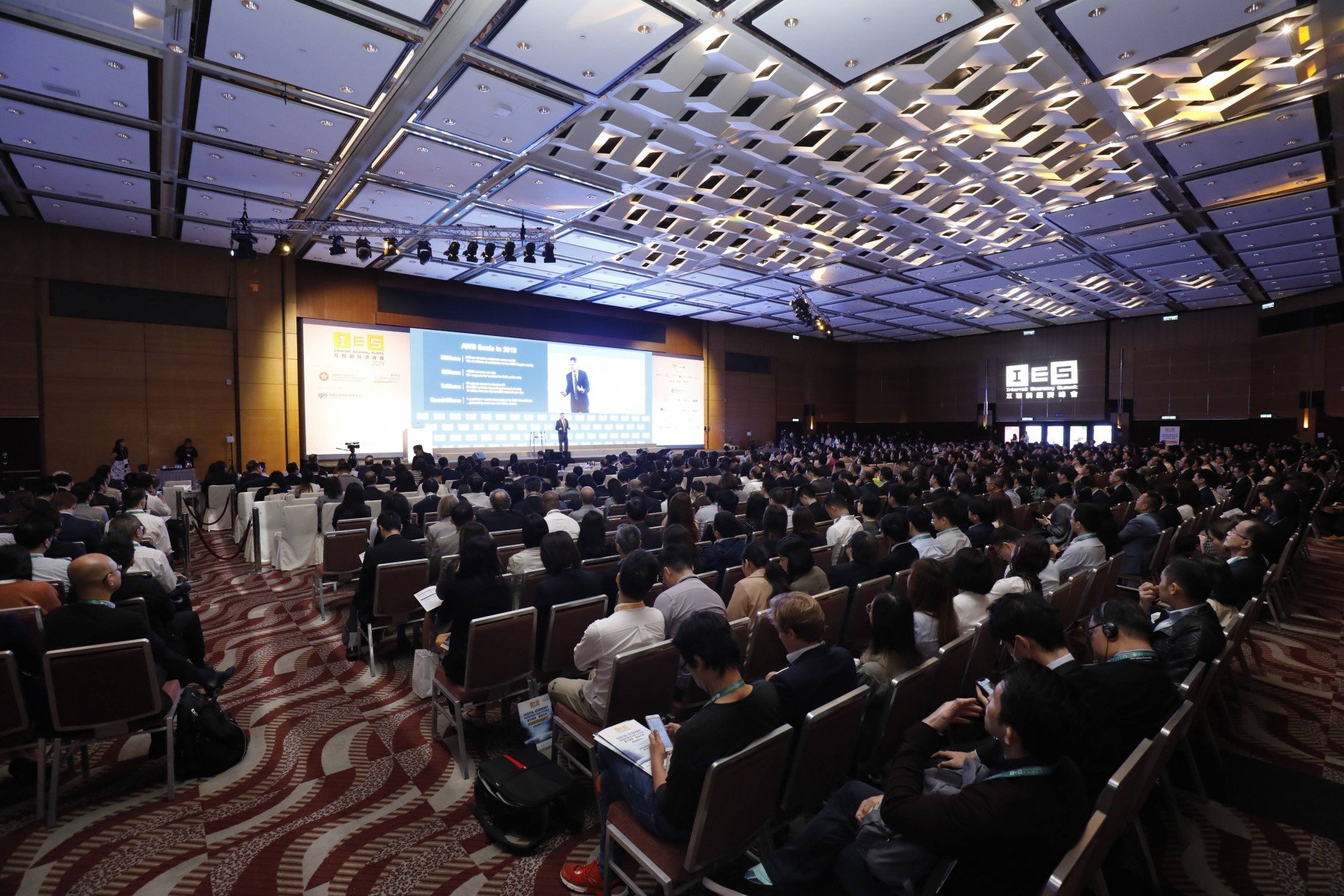 Adopt the latest technology throughout the event

Eliminate queues at registration zone

Provide the best experience to attendees




Actions
Cyberport conducts thorough vendor selection process before any software purchase. EventX has been chosen as a qualified event management software provider with its specialised capability in event management tech. Facial recognition technology is new in applying to event industry. EventX was confident to accept the client request to develop such a prevailing face check-in feature to enhance the attendee experience of the IES event.

EventX team actively communicated with the organising team during feature development stages to share updates and collect feedback. Both vendor and client sides worked towards the same objective in creating an extraordinary convenient experiences to both event organisers and attendees. Development tests and client trials were conducted for continuous improvements on accuracy and speed before the official release.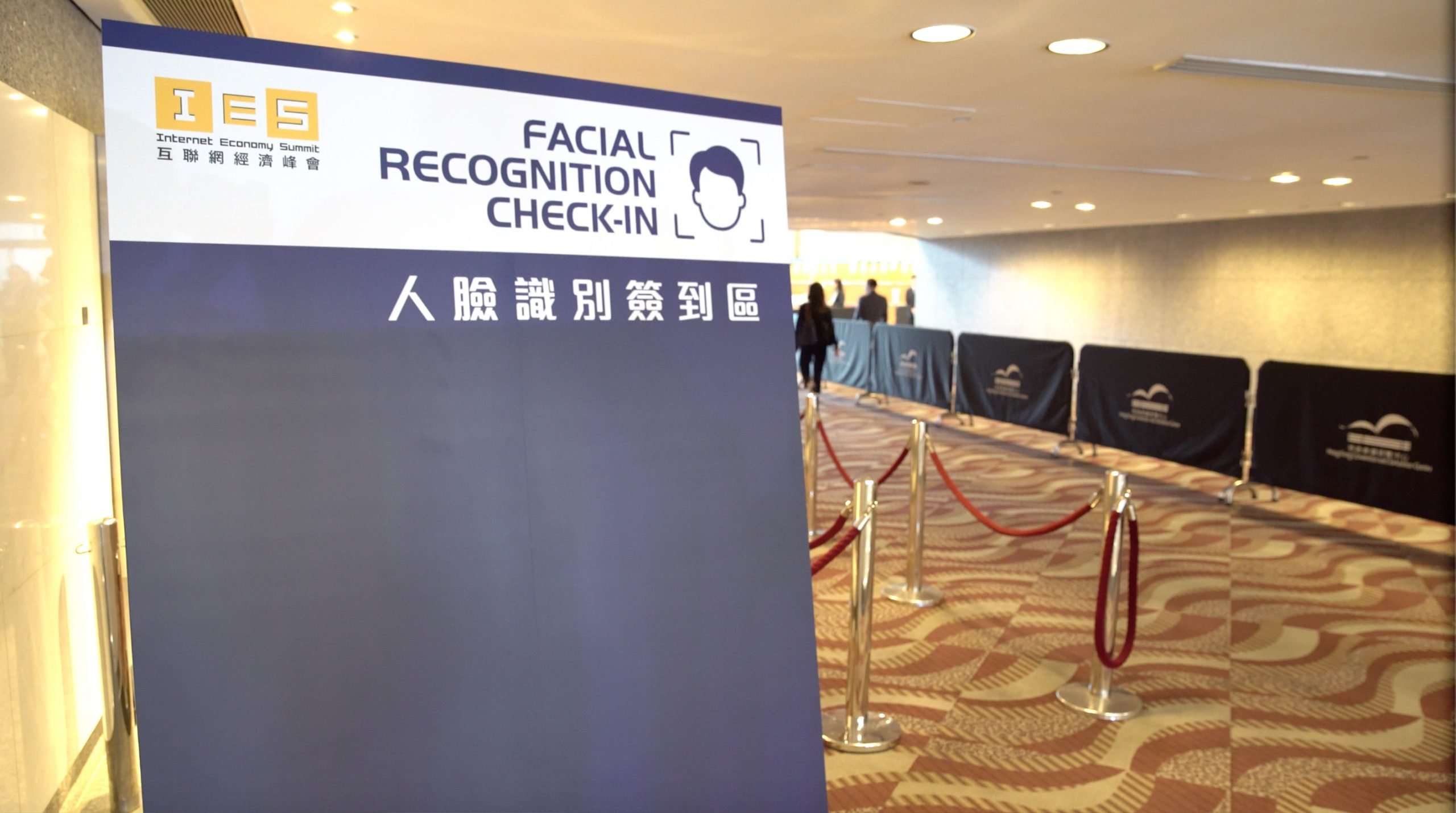 Special project team formation

Close communication on status and feedback

Tests on prototype and fine tuning

User acceptance test (UAT) before feature release




Results
Project team efficiently and successfully accomplished this development project in 3-month time and created a leading standard for the event technology industry. The IES 2019 is the pilot event in Hong Kong adopting face recognition technology in event check-in. It achieved extremely positive feedback from every attendee or event helper experienced this smart and speedy onsite event registration experience. Guests were very satisfied and shared their experiences on social media appreciating the speed and accuracy of the face scanning and badge printing processes. The check-in process on average taken no longer than 10 seconds per head (already included the time to give out delegate packs). Facial recognition kiosks successfully diverted attendees from normal QR code check-in counters, in return, there were no grievances from waiting at the entrance at all.
If you would like to know more about the facial recognition technology and other event references, check out blog post :Facial Recognition Revolutionises The Event Industry.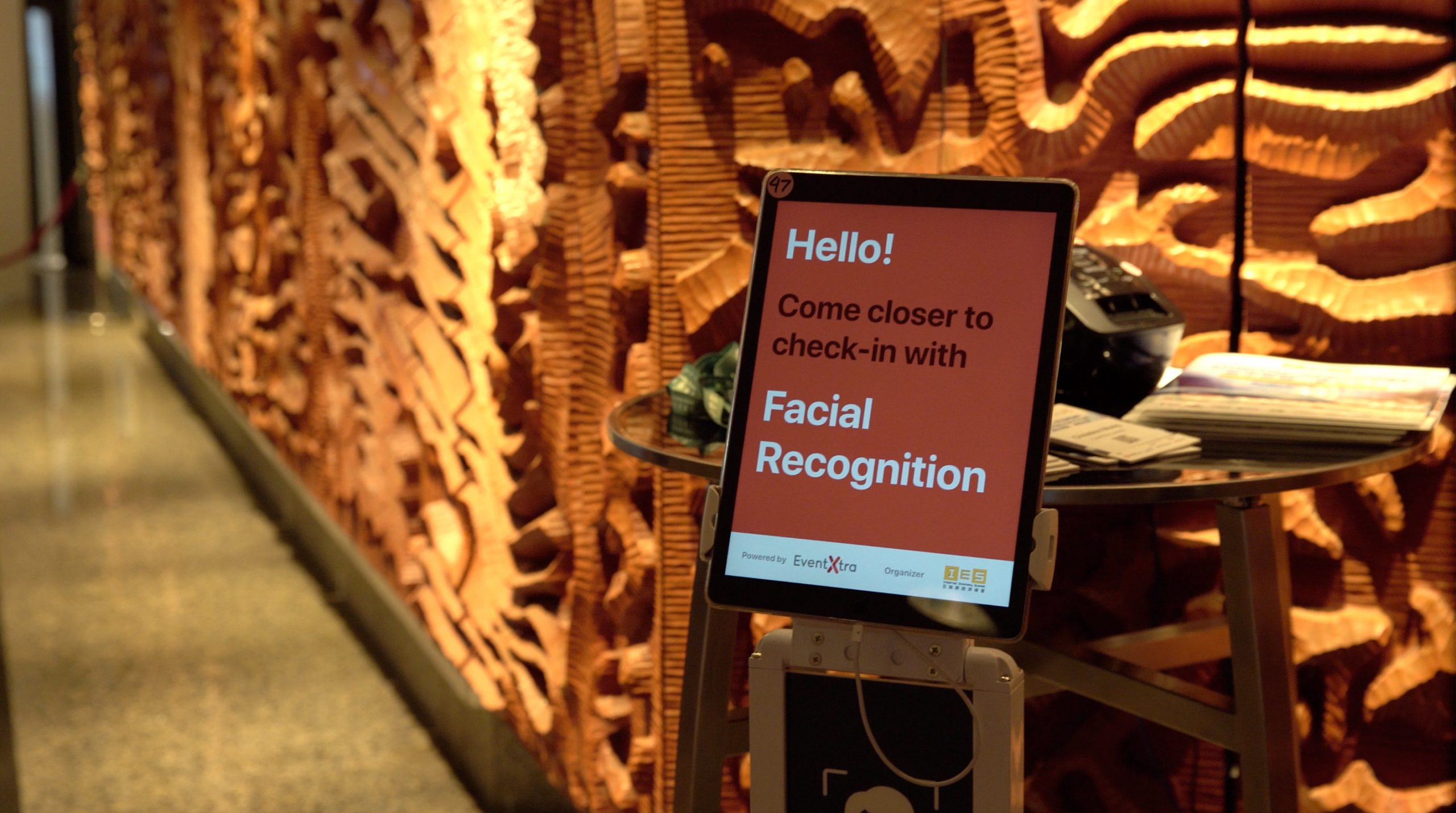 Facial recognition check-in speed in less than 3 seconds

Positive event feedback praising speedy and accurate face check-in

Professional first impression about the event

Eased pressure of event helpers at check-in zone during peak hour
Want to smoothen your events with our all-in-one event management system?