The events industry is ever-changing. New innovations emerge by the minute. To stay relevant, event planners industry must be familiar with the top event technology trends.
Among the most popular trends in recent years, in-person and hybrid events rank at the top. Showcasing content and engaging with attendees must be done ingeniously. Participants want to feel like they got their money's worth. Attending a 3-hour long and dull event is simply out of the cards. They want something fresh, unique, and unforgettable.
Planning to stage an event in the future but don't know where to start? We've got you covered with the latest event technology trends in the industry. Try these out to elevate your events to the next level. Improve your KPIs (key performance indicators) through proper event technology implementation.
1. Augmented And Virtual Reality
Augmented reality (AR) and virtual reality (VR) take our top spot in event technology trends. Over the past years, there has been a shift in event marketing and technology. Organisers have started incorporating eye-popping visuals to in-person, hybrid, and virtual events.
VR is a great way to showcase products and services more creatively and inventively. It's a no-fail way to entertain and draw people's attention. Being part of a more immersive experience creates brand awareness and engagement. Users get to associate this positive experience with a particular brand or business.
With so many new VR software and hardware, no wonder many big-name companies are doing the same. An example is the Lollapalooza music festival in Chicago.
Samsung gave event attendees a chance to try out its Gear VR headset and Gear 360 camera. Participants from the festival were able to experience virtual reality activities such as:
Surfing
Skateboarding
Roller coaster riding
Event-goers who couldn't make it in person were treated to an immersive experience. Samsung offered them a chance to live stream the performance and access VR content about the festival's 25-year history.
Exhibitors have countless ways of adding VR elements to their events. Live participants can try out game-changing VR headsets. Meanwhile, virtual attendees can explore the event through a dedicated virtual event platform.
2. Event Gamification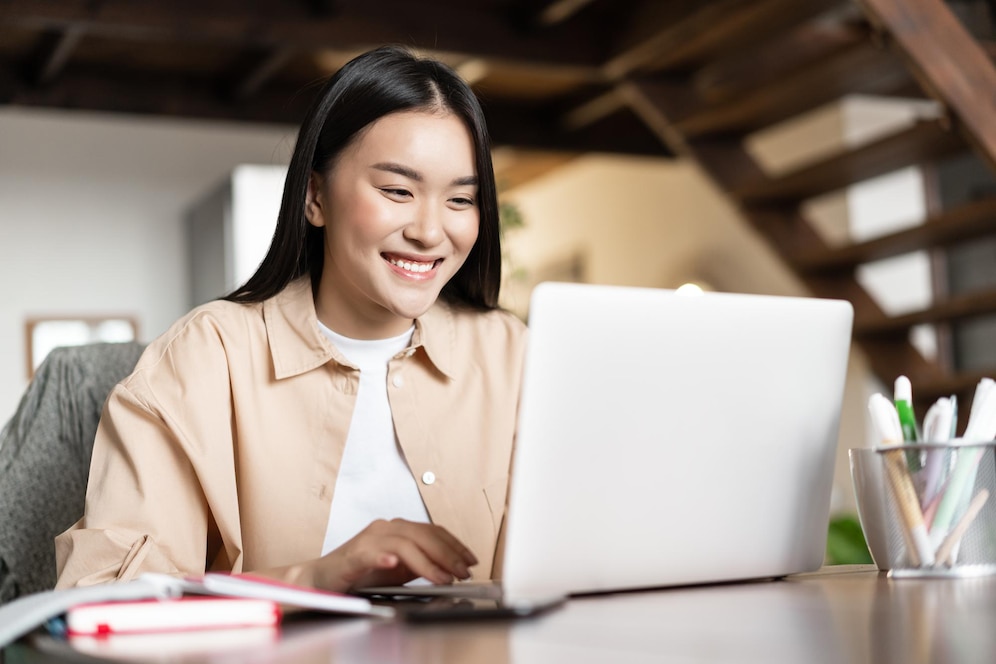 Gamification is incorporating game-like or competitive elements into something that otherwise isn't. When "gamifying" an event, you're making it more fun, interactive, and engaging for the attendees. You can simultaneously gather attendee data, increase turnout and drive traffic to your event.
Event management platforms feature customised options for event organisers and creators. They could hold trivia sessions or allow attendees to interact with virtual exhibition booths. A scoring system will be in place, and participants who perform well will be rewarded with exclusive deals, promos, or other enticing prizes.
Event gamification is effective because it offers a break from the monotony. Most events tend to drag on for several hours. Other attendees may lose interest and pay attention elsewhere. Gamifying your event could rouse them from the dullness and subsequently make your event worth remembering.
3. Live Translation
Hybrid and virtual events have helped event planners reach a wider audience. Attendees from all over the world could finally experience all sorts of events from the comforts of their homes.
Event planners must prioritise real-time translation event technology to cater to a diverse audience. Not all participants will speak or understand the language of your event. A live translation feature allows them to digest its contents and make it more accessible.
Event planners must also accommodate participants who are hard of hearing. They could hire professional sign language interpreters for the benefit of audio-impaired attendees.
4. Digital Event Invitations
The pandemic has forever altered the way events are held. Virtual elements were on the rise, and organisers were less optimistic about holding live events. Many have started turning to digital invitations and strategies to promote their events.
Paper invitations may have been the norm before COVID, but it has drastically changed. Now, many planners are utilising online invitation tools to communicate with guests. Such tools have also been useful in releasing health protocols and other relevant event rules and regulations.
Planners and organisers can still formalise their shows through this event technology. Online invitations are also excellent for engaging and upselling guests before they visit the venue. Moreover, digital event invitations make attendance and meal preferences much easier to track.
Online event invitations can break away from the traditional email invite. Organisers can exercise their creativity through branded designs, embedded promotional videos, interactive multimedia, and many more.
5. Contactless Event Registration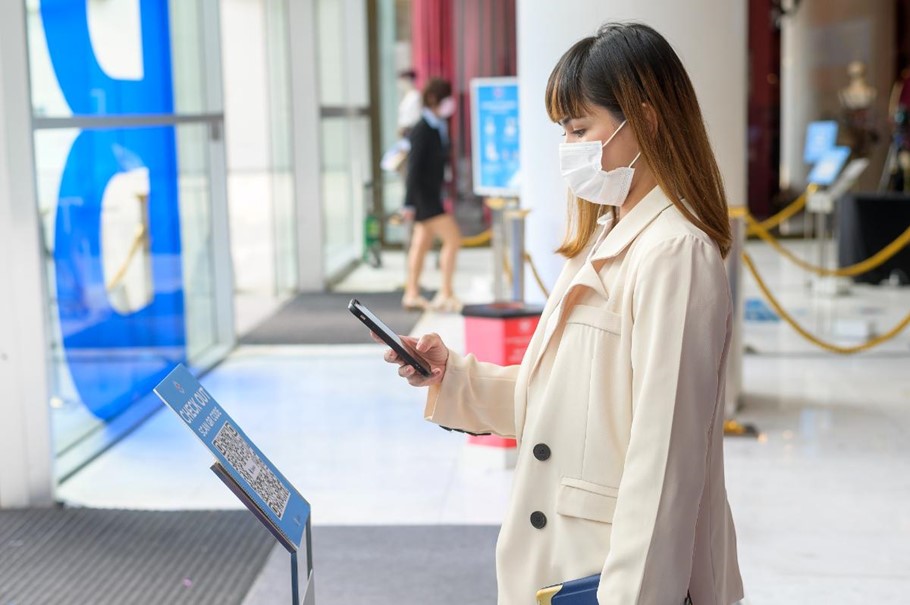 Face-to-face events may not be a thing of the past yet. Some exhibition shows or workshops are still best held in a venue. However, some attendees may be hesitant about attending such events due to health-related concerns. Event planners must ease their worries and reassure them by including contactless event registration options.
Here's how this event technology works: A vendor will supply self-check-in kiosks where attendees will scan QR codes on their smartphones when they arrive. Attendees could secure their printed IDs or event passes from an available printer at the venue.
Contactless event check-ins are an effective way of promoting health and safety. They also take much less time compared to the traditional check-in process, where attendees have to line up in a queue before a staff member accommodates them.
Using contactless technology means you can finally say goodbye to long, snaking queues at your venue. Participants will appreciate the improved efficiency and will undoubtedly put your event in a favourable light.
6. Multifunctional Branded Event Apps
Event planners have turned to mobile apps as their go-to event technology solutions. Planners can use these apps to set agendas and provide speaker/guest information, live stream links, venue maps, and a list of event sponsors.
Invest in an event app that offers white-labelling and full customisation as much as possible. Customisable apps allow you to change the colours, icons, fonts, and designs to match your branding.
Another benefit to using a professional event app is its multifunctionality. Access features such as live chat, Q&A, polling, and feedback gathering.
7. Live Streaming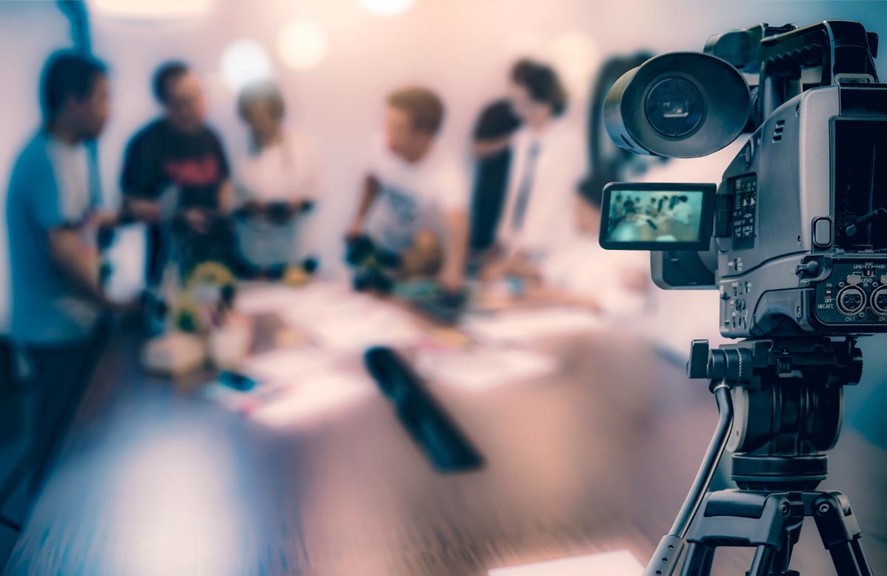 Live streaming is another event technology trend on the rise. As a host, you don't just want a few select people to access your event. Instead, you want to tap into a broader audience by adding live streaming.
Part of improving the attendee experience is ensuring technical issues or faults are minimised throughout the show. Finding an event management software that offers high-quality streams and seamless switching between virtual and hybrid events is crucial for success.
Conclusion About Event Technology Trends
With so many event trends on the rise, keeping up with the changes can be challenging. You constantly need to be in search of innovation to entice your audience and maintain a consistent level of event engagement. Try adopting one or a combination of the event trends above. Who knows? You may even come up with a winning strategy yourself.
For more information on event planning and technology, contact EventX now. We offer the leading event management platform in Singapore to boost attendance, create customised exhibits, facilitate business engagement, and many more. Try a demo now! Whether it's exhibitions, meetings, or B2B lead generation, we take your events to greater heights.
Frequently Asked Questions About Event Technology
How Is Technology Used In The Events Industry?
Using the right technology can help planners gather insightful attendee data during events. For instance, event technology could help track attendance, measure behaviour, scan QR codes, or hold Q&As.
What Are The Benefits Of Technology In Event Planning?
Below are some benefits event planners need to know when investing in event technology:
It can cut down time.
It helps reduce human error.
It can measure event traffic, participation rate, social media engagements, etc.
It can maximise your event's strengths.
It improves audience engagement.
How Can You Make Your Event More Memorable?
Personalise your digital invitation.
Incorporate

experiential marketing

Provide light snacks and refreshments for live attendees.
Follow up with your guests post-event for feedback.
Gamify your event.
Why Is Event Technology Important?
Event technology is vital because it allows attendees to communicate with each other before, during, and after the event. This also opens up networking opportunities. Event planners could also inform the audience of possible schedule changes more easily.