Your Webinar
Just one click away.
It's
SHOWTIME

.

Try EventX Webinarᵇᵉᵗᵃ for FREE now!

30 sec and ready to show. *no credit card required*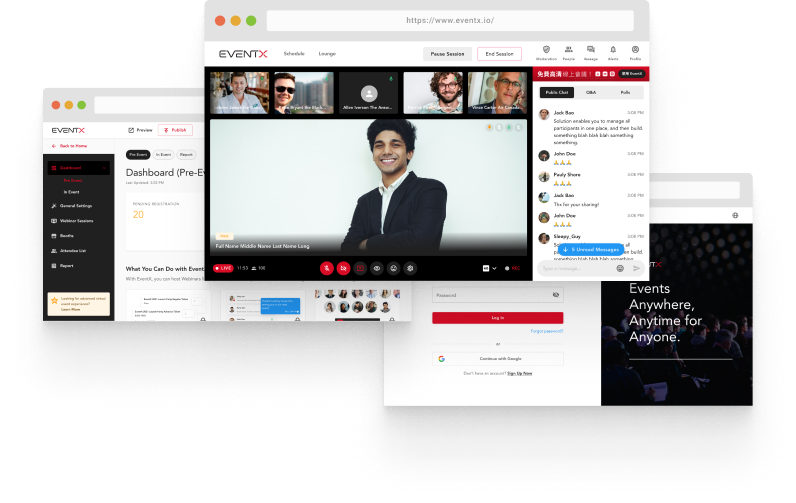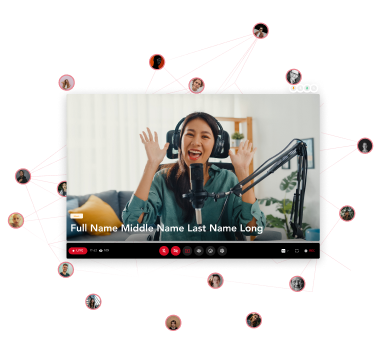 WE OFFER YOU
Unlock Full Set of Webinars Features For Free
Host unlimited webinars with up to 1000 attendees and interact with your audiences with various tools.
ENGAGE WITH YOUR AUDIENCE
Bring an Impressive Experience to Your Audiences
Interact with your attendees and make your event bustling with noise!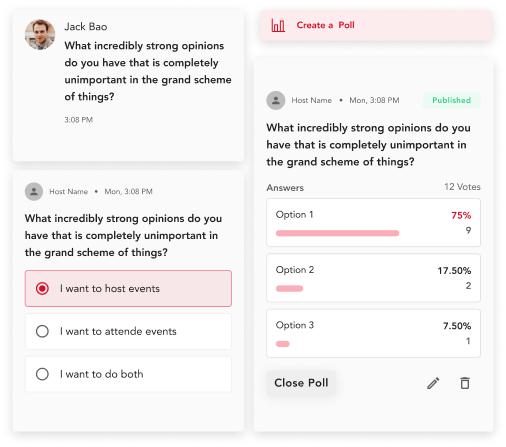 Chat, Polls, and Q&A
Let the audiences share their insights and interact with you instantly
FAST AND EASY
Ease-to-Use Interface
Event to Boost Your Event ROI
Draw your attendees attention and foster traffics to your events
Event Landing Page and Email Notifications
Save your time by using our automatic landing page, calendars and auto email reminders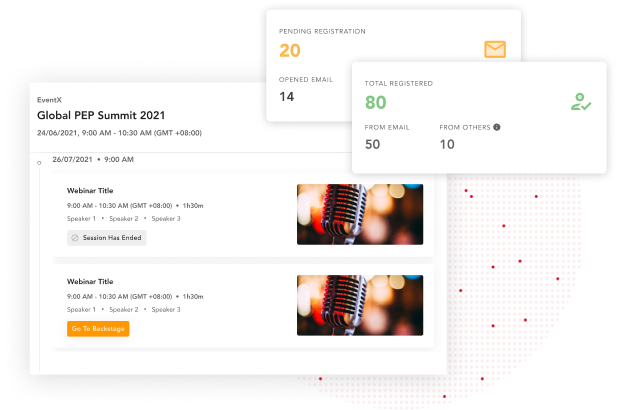 NETWORKING
Speed Networking, Expandable Lounges
With breakout sessions, expandable tables and lounge, bring deeper interactions with audiences.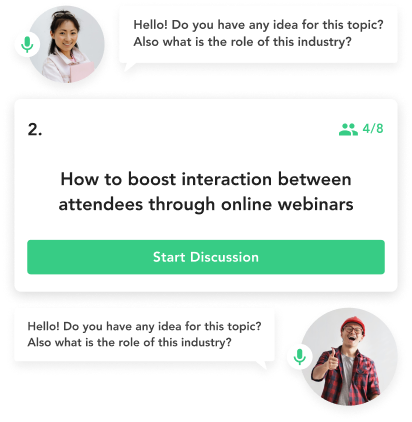 Arrange Meetings
Allow users to schedule 1 to 1 meetings
HIGH QUALITY
Unforgotten Live Streaming Adventure
Link your face-to-face events with the audiences around the world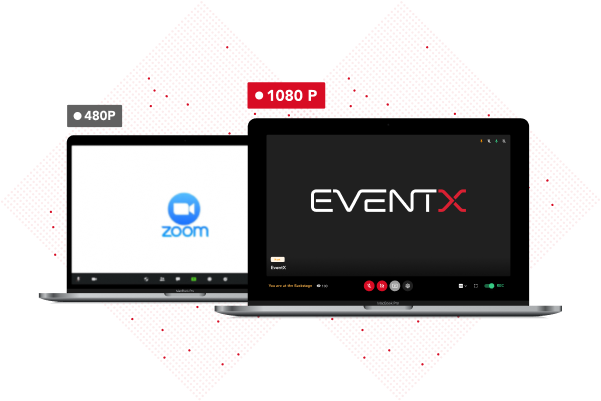 Let Everyone Join Your Event
Stream Your In-person events to the online audiences with immensely high resolution
TESTIMONIALS
Engagement of User Case
"Thank you for the detailed follow-up. It helps a lot in showing us all the features and understanding all our needs."
"I have tried EventX demo a while ago and it actually looks good and seems usable. They also have clean UI, works on mobile up to 1,000 partipants per event, polls, Q&A, chat, speed networking. Moreover, they provide really good analytics, registration form, can import attendees list and more!"