Data Protection and Security
The EventX platform has been built for ultra-safe and secure performance.
Protecting your data is paramount to us. Scroll down to learn more.
EventX Meets with GDPR
Since May 25, 2018, EventX has complied with the EU's General Data Protection Regulation (GDPR) privacy law. Our privacy policy and terms of services have been updated to reflect this.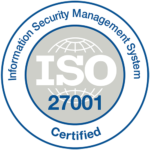 ISO 27001 Certified
EventX was the first Asia-based event management software platform to obtain ISO 27001 certification.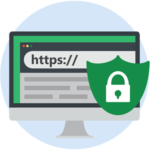 SSL Encrypted
All EventX customer data is encrypted and transmitted via Secure Socket Layers (SSL) technology.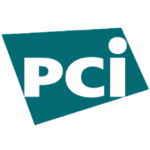 PCI Controlled Payment
EventX employs PCI Controls provided by Stripe, our official payment gateway partner.
FAQ
Anything You Need Cleared Up?
Where is my data stored?
Your data is stored on EventX servers in a dedicated database instance. For international customers, EventX servers are currently hosted on multiple Amazon Web Services (AWS) data centers. If you are located in and accessing our services from the mainland China, your data is hosted on Alicloud data centers.
Will you use my data for advertising purposes?
As a customer of EventX, you own and control your data. We do not use your data for anything other than providing you with the service to which you have subscribed. As a service provider, we do not scan your email or documents for advertising purposes.
Is my data encrypted?
Yes. Sensitive customer data is encrypted at rest and when traversing over public networks.
Is my data being backed up regularly?
Yes. All data will be backed up on our secure servers regularly to minimize the potential risk of data loss.
Is the security standard of your servers up-to-date?
We update our host servers to the latest security standard as soon as updates are available and reasonably practicable to avoid any vulnerabilities.
Can I permanently delete my data on your server?
Upon your request or when you delete your account, we will remove your data of from our servers permanently save as some of your personal information to satisfy regulatory requirement and our other obligations.
Who can access to my data?
Our employees and third party service provider will have access to your data on a need-to-know basis for the purposes of providing you our services and operating the business of EventX. All access to the operating system requires secure authentication.
Is your API secure?
Yes. Our API can be accessed only through approved user credentials or a user-revocable token.
What should I do if I am aware of data leakage?
You must immediately notify us upon becoming aware of any possible data leakage, unauthorised access of your account or other security breach and you shall act in your best endeavour to mitigate the loss from the abovementioned data security incident.