In remote organisations, virtual team building is the key to forging a positive relationship among members. It's a break away from the often fast-paced nature of the job. These activities offer much-needed relief in a much more relaxed and casual setting. There are tons of virtual team-building activities in Singapore to keep everyone engaged.
Remote employees may not be able to communicate face-to-face. However, with the right virtual event platform, you can do virtual activities that are just as awesome.
Why Are Virtual Team Building Activities Important?
Team building involves getting people together to attend events, complete activities, or share a meal. It's as simple as it sounds. But why do even the largest conglomerates swear by it? Silicon Valley companies like Uber understand the wonders of team building.
The world's largest mobility provider holds music video competitions during game nights. Why? Because it believes in giving employees the chance to let loose and be themselves. When everyone returns to work on a Monday, they're much more energised and refreshed.
So, there's no reason why you shouldn't hold virtual team-building activities for your Singapore team. Meaningful virtual activities can:
Forge healthier working relationships
Boost productivity
Build morale
Reduce stress
Maintain connections
Are you scratching your head for some virtual team-building ideas? We've got you covered. Try out these ideas below and engage your remote team members like never before.
1. Virtual Escape Room
A virtual escape room is pretty similar to an actual escape room. The only difference is you get to play it on a mobile phone, tablet, or computer. In virtual escape rooms, participants work towards solving challenging puzzles and uncovering hidden secrets.
There are various kinds of storylines involved. A virtual escape room could include supernatural or fantastical elements. On the other hand, horror-themed virtual escape rooms are perfect for teams looking for jump scares and terrifying surprises.
The goal of a virtual escape room is to solve a puzzle before moving on to the next stage. Time is of the essence. Participants will have to work together and use their wits to open a chest, solve a code, or what have you. It's a great way to get even the most introverted teammate to communicate with others and achieve a common goal.
2. Virtual Bingo
Cultivate a competitive spirit in virtual team-building activities by playing a bingo game. The rules stay the same. The first person to mark off an entire row or column wins the game. The best part? Your team has free reign to choose the categories.
You could even use office-related options for each member to cross out. For example, a bingo row may include options like:
"Has worked for more than 2++ years."
"Has attended an online meeting without taking a shower."
"Has a YouTube channel".
You can make the choices as ridiculous or as safe as possible. Especially for remote hires, virtual bingos allow members to get to know a little bit more about one another. If they don't have time to interact more casually during working hours, try playing a short bingo game. It's an excellent way for each member to learn valuable tidbits about the others' lives or personalities.
3. Virtual Movie Night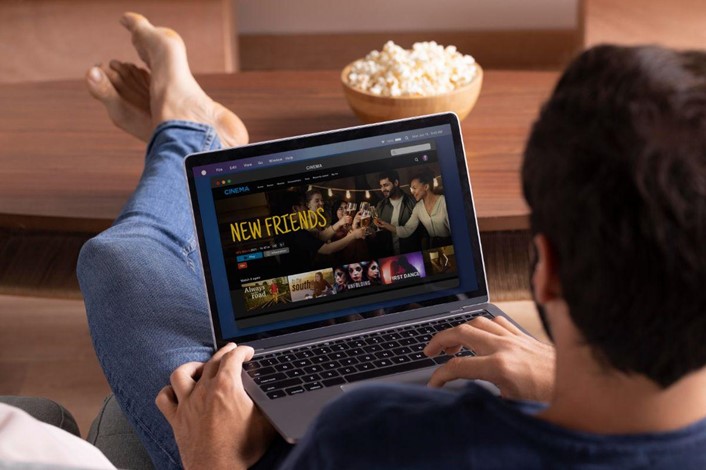 Virtual team-building activities are all about relaxing. A simple movie night could do the trick if you don't want the added stress of planning an event. A movie night is a perfect opportunity to hear from each team member.
Ask your team to give you some movie recommendations. Heat some microwave popcorn and munch together as you discuss the film. Gamify the experience by making rules (i.e. taking a shot every jump scare — get creative!).
There are many third-party apps available that allow you to watch the same movie all at once. Virtual event platforms even allow you to share a film and play it in sync with everyone.
4. Online Personality Assessment
A personality assessment is a great way to understand someone's character. This activity may not be on the top of your list regarding virtual team building. But, it's certainly effective in knowing someone deeper and more personal.
Try taking a Myers-Briggs test together. Allow your teammates to take the test all at the same time and record their results. This test can reveal whether someone is introverted or extroverted. Or whether they prefer being spontaneous as opposed to being organised. Use these results to explain how well they fit in with the rest of the team or work under pressure.
After everyone has finished taking the assessment, schedule a meeting with each of them. Explain what each personality type means. People are interested in learning why they think and act the way they do. Knowing their strengths and weaknesses may help them maximise their productivity at work.
5. Virtual Happy Hour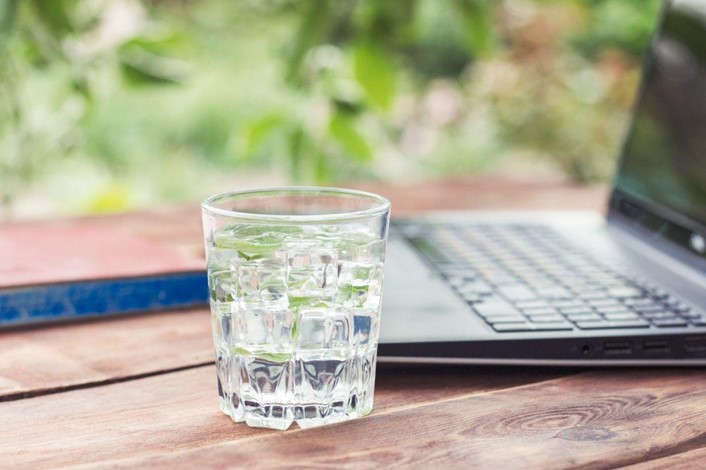 With the right circumstances, your team could host a knockout happy hour. Remote teams may find it difficult to meet in person. But, virtual happy hours allow them the opportunity to do so.
Going into a virtual happy hour blind can be tempting, but a little planning won't hurt. For example, you could host the event right around someone's birthday. Celebrate another year of life for that person. Allow each member to share their experiences with the birthday celebrant. Munch on finger food and sip on a few drinks while at it.
Alternatively, a virtual happy hour could be as simple as sharing a piece of trivia. Dedicate a time on work days where an assigned teammate shares a fun fact relevant to their industry. They could create creative graphics, images, or other visual representations to showcase their trivia. Give each member a chance to participate in making the happy hour more immersive.
6. Virtual Game Night
Bring out everyone's competitive spirits by hosting a virtual game night! Virtual team-building games are perfect for keeping everyone entertained and connected. Tons of fun, team-based virtual games are available online. From drawing & guessing games to video charades, you won't run out of interactive game selections.
Gartic Phone, for example, is a modern reiteration of Pictionary and the Telephone Game. Each player will be given a word to draw. Then, the next player would have to guess the drawing. Points are scored based on the closeness of their answers to their original word. It's a fun way for your team to put their drawing skills — or lack thereof — to the test.
Alternatively, your game night could be a "finish-the-lyrics" game. Play a snippet of a soundtrack or music. Then, the participant would have to sing the correct lyrics to earn points. Make it livelier by making the members take turns. Who knows? The shyest of them might have the most beautiful voice.
7. Virtual Workout Sessions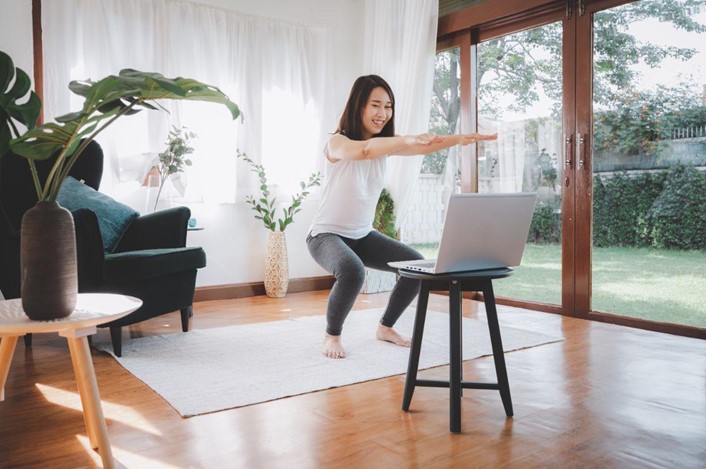 Remote work does have its benefits. Employees can work independently and follow a flexible schedule. There are no issues as long as they get the job done.
However, remote work also doesn't shy away from some disadvantages. Many find that it promotes a sedentary lifestyle. People are no longer going out of their rooms to commute to offices. Instead, they hop on their office tables and start working.
Why not make your remote teams livelier by holding virtual workout sessions? Encourage others to meet their fitness goals. Set aside a time where you could stretch, jog in place, or do Pilates together. YouTube is an open source for virtual workout routines. Use it to your team's advantage to develop a productive and energising fitness session.
8. Virtual Lunch Meetings
Virtual lunch meetings allow your team to socialise with one another. This type of event doesn't have to be a one-time thing. They could be set recurrently every Friday or depending on your team's work schedule.
No frills and no fuss. This activity is as straightforward as it gets. Eat meals together and make small talk while you're at it. Your employees may be thousands of miles apart, but that doesn't mean you can't share a meal.
Conclusion
Struggling to come up with creative virtual team-building activities in Singapore? We've covered a few ideas in this list. Remember that a virtual team-building event shouldn't be stressful. Instead, it should be fun, relaxing, and even productive. Try out one or a combination of activities on this list. Come up with hybrid but equally interactive events that your team will love.
Ready to start planning your virtual team building event in Singapore? Try out EventX's virtual event platform now! Take the stress out of planning a virtual activity by using an intuitive and highly-customisable event management tool.
Try a free demo now, or contact us for more information! At EventX, we take event planning to the next level.
Frequently Asked Questions About
Virtual Team Building Activities In Singapore
How Can You Make Team Meetings More Fun Virtually?
Make team meetings livelier by introducing non-work activities and games. For example, every virtual town hall meeting could start with a trivia question or a mini-game.
How Can You Celebrate A Team's Success Virtually?
Celebrate your team's big and small wins by hosting a virtual event. Plan an online drinking session outside work, or create a social media shout-out. Any form of appreciation will go a long way to making an employee feel valued.
What Are Some Fun Icebreakers For Virtual Meetings?
Some fun icebreakers that you can try during virtual meetings include:
Two Truths And A Lie
Finish The Lyrics
Costume parties
Fun Zoom backgrounds
Show and tell with your pet
Take a picture of your remote work setup
Coffee breaks
Listen to a playlist together
What Are Some Fun Questions To Ask Remote Coworkers?
What's the most embarrassing thing that's happened to you at work?
Do you have any superstitious beliefs?
Would you rather work from home or on-site?
What's an ideal work day for you?
What's your favourite cocktail?
If you had a superpower, what would it be?
What smartphone app can't you live without?
What's your bedtime routine like?