What is a Webinar?
A webinar is a combination of "web" and "seminar." It is also known as an online seminar. It is a type of online event that emphasizes real-time interaction between speakers and participants.
Unlike other online events, webinars are unique in that they allow for two-way communication. Speakers and attendees can interact and share information in real-time.
Webinars are not limited to a specific location. All you need is an internet connection, platform, and equipment.
Speakers can share multimedia content with attendees during the event. This can be presentations, videos, and more. Participants can ask questions and interact with the presenter or host.
Webinars are an excellent way to communicate and engage with an audience.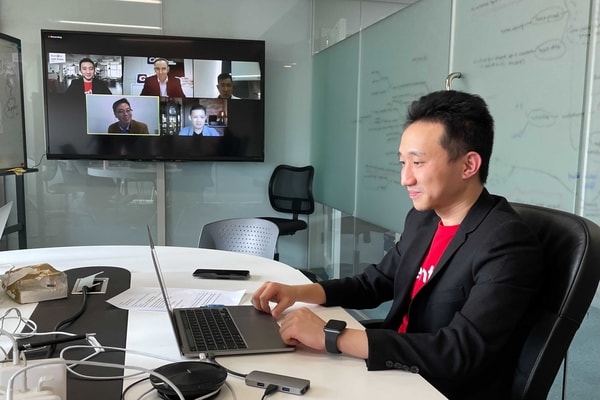 Difference Between a Webinar and an Online Meeting
Webinars are typically larger in scale than online meetings, having more participants. Attendees are divided into 2 groups: speakers and general participants. They may not know each other.
Speakers are responsible for delivering information. Attendees come to learn and receive information.
Various software features allow participants to communicate in real-time. This is done through voting, instant messaging, surveys, Q&A, and more.
Webinars are suitable when you want to communicate information to a large audience.
On the other hand, online meetings typically involve fewer participants. They are more like small groups discussing a specific topic. Each can freely express their opinions, and they usually know each other.
In essence, online meetings are like bringing physical office meetings online. People can participate remotely through their personal computers.
Online meetings are suitable when you want to interact with distant parties. They may find it challenging to meet in person.
In summary, if you want to promote collaboration and let a small group of people participate and share their ideas, an online meeting is more appropriate.
However, if you want to deliver information to a large audience and have control over who can speak during the event, a webinar is recommended.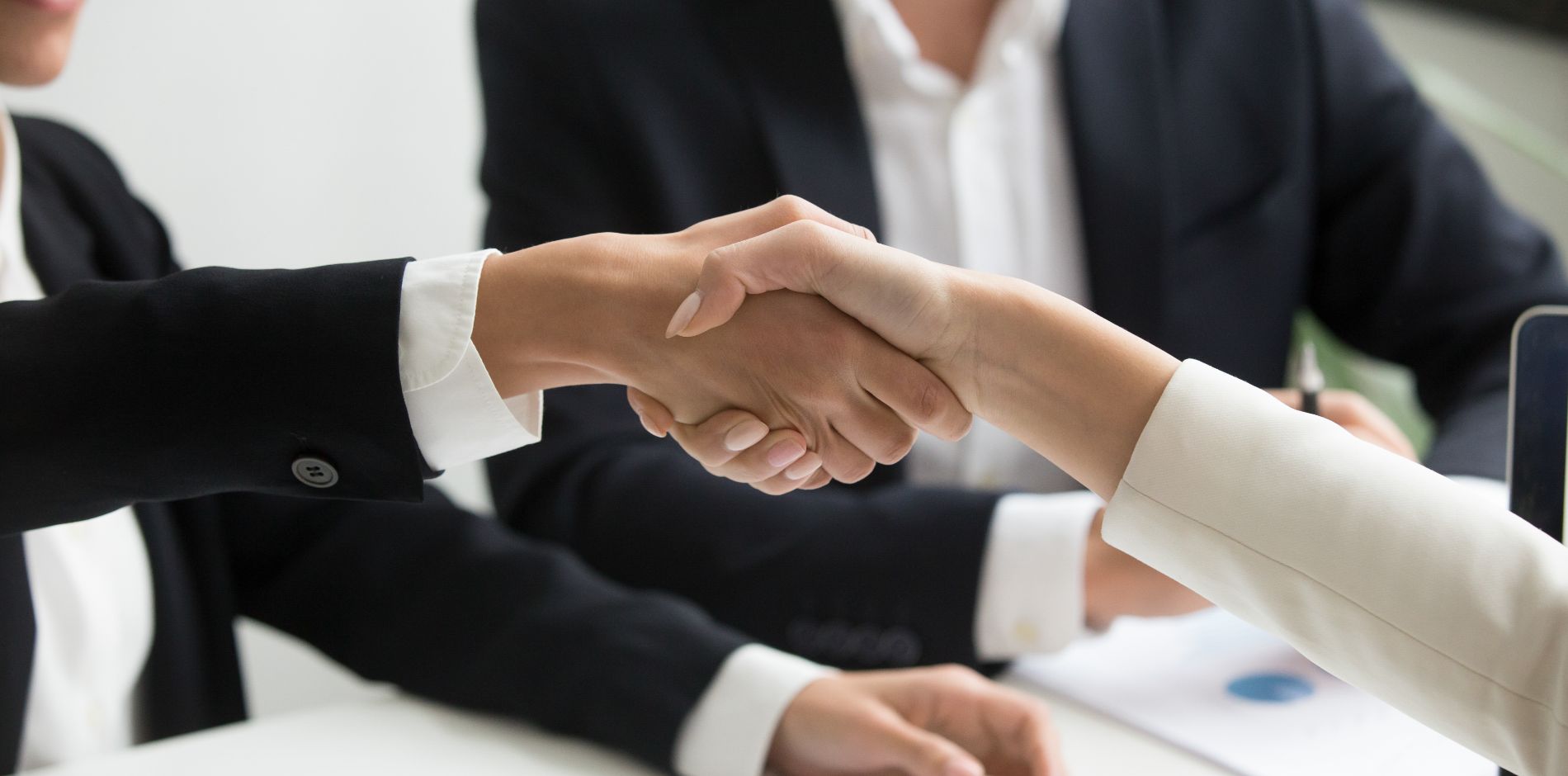 Why Host Webinars?
Attracting New Potential Customers
People who sign up for webinars are usually interested in the topic. They are more likely to take the next step. This could be purchasing a product. Webinars can attract potential customers who are interested and will buy.
There are many ways to attract potential customers. But, attracting "effective/accurate" potential customers is a challenge in marketing. The most important benefit of webinars is that they can bring in "accurate" potential customers.
When people attend webinars, they are already interested in the topic and are more likely to become customers.
Establishing an Expert Image and Authority
Webinars are suitable for one-to-many or simultaneous information delivery to a large audience. Hosting webinars is an opportunity to express your thoughts. You can introduce professional knowledge related to your products or industry. This helps establish yourself as an expert in the field.
Even if the event is free, participants still need to register. And they must make time to watch the webinar. If they are willing to register and attend, they see you as an opinion leader in the field. They expect to receive valuable or interesting information from the webinar.
If the event is successful, your professional image will be stronger. You will have more authority in the field.
Showing New Products to Customers
Hosting a live product demonstration every time a new product is released can be time-consuming and costly. However, hosting a webinar to showcase new products is much easier. It can attract interested audiences in real-time. Additionally, holding a webinar to showcase new products allows potential customers to ask questions in real-time. Taking time to explain and answer questions potential customers have about your product can increase their confidence in it and improve their willingness to purchase.
Interacting with the Audience
Hosting a webinar can enhance interaction between the speaker and the audience. Tools provided by the webinar software/platform will do this. You can vote and answer questions, for example. This is one of the characteristics of webinars that other forms of online events may not have.
In 2020, statistics showed that the registration and attendance rate for webinars increased from 55% to 61%. The average viewing time for participants was about 57 minutes. The length of webinars is usually between 30 minutes and 1 hour. This means that the actual participation rate of the event is high. Most people who register are really interested in attending the webinar.
If you need to have a dialogue and interaction with your audience, hosting a live webinar is an effective method.
Webinars provide value to the audience. They are different from traditional marketing methods such as social media posts that are always there. And ads can be too intrusive. The interactive nature of webinars makes people feel like missing the event is a loss.
The webinar is recorded. It can be provided as a video for those who did not attend the event. But the effect is not as good as attending the event in person. The audience cannot interact with the speaker in real-time.
Additionally, they cannot immediately ask questions and receive answers.
How to Organize a Webinar?
1. Choose a Topic
The topic of a webinar is crucial. It determines if the audience will register. And it decides if they will stay for the entire event. It is essential to choose an engaging topic that piques the interest of the audience. Here are some suggestions for topic ideas:
Focus on a specific sub-topic: Webinars usually last around an hour. It's better to choose a specific sub-topic. Delve deep into it instead of discussing several topics broadly.
Refer to previously published content: Look at past blogs or social media posts that received a lot of engagement. Select those topics that are of interest to the audience.
Attend other webinars: This can help you understand current trending topics. You can also gain new ideas from your competitors' events.
Choose educational topics: These types of webinars mainly provide information and knowledge. This is valuable to the participants. The effectiveness of these events is usually high.
Think about what value you can offer the audience: Ask yourself a few questions such as what field you specialize in. Also, ask yourself what information only you can provide.
2. Choose the Right Format
Choose a format that can attract participants to engage and interact. But also effectively deliver the message. Common webinar formats include:
Panel discussion: Multiple speakers discuss one topic. A moderator leads the discussion. For example, you can invite several industry experts to discuss your area of expertise.
Single speaker: One speaker is responsible for delivering a speech, interacting with participants, responding to questions, etc. This format is usually more suitable for smaller events with fewer participants.
Interview: The speaker interviews an expert on the topic. Participants can gain useful information from the conversation. They can even ask questions. This type of webinar usually attracts more participants and engagement.
Q&A: Similar to an interview; the speaker can answer questions. But the questions mainly come from the participants, not pre-prepared by the host.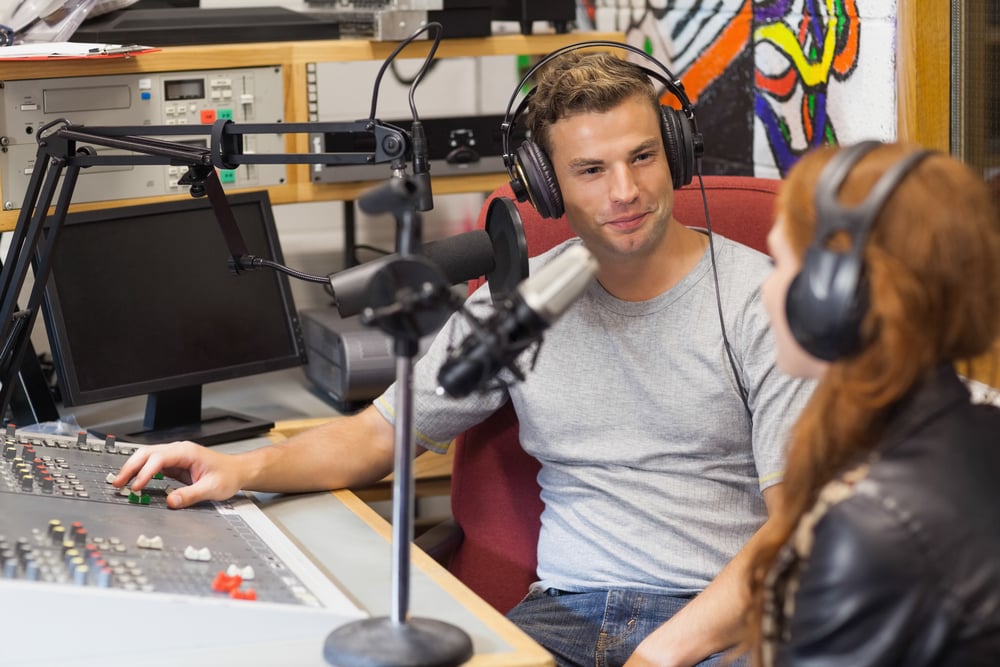 3. Choose the Right Software/Platform
The software/platform you choose can significantly impact the overall quality of the webinar. It also affects the participants' experience.
That can affect whether the event attracts potential customers and achieves sales goals. With so many options available, it can be challenging to choose the right one. If you're not sure how to choose, consider these aspects:
What is the event's objective: The objective is closely related to the suitable software/platform. Your goal may be to promote your brand. You need a platform that can interact with a large number of participants.
Ease of operation: Webinars have time limits. Choose a user-friendly software/platform. More time will be spent on the event itself, rather than operating the software.
Budget: With so many software/platform options, it's easy to overspend. It's important to determine the budget before choosing the software.
Other factors: Confirm whether the platform can provide the desired webinar format. Is there a trial plan? Can it be recorded as a video? How many participants can it accommodate? Does it support mobile devices, etc.
4. Prepare Content
Once you have determined the topic, format, and platform, start preparing the content.
If you need to create a presentation, it's best to keep the text to a minimum. Emphasize the key points with visual charts and images. These are more appealing to the audience.
If it's a Q&A or a panel discussion, it's best to collect questions in advance. Organize them in a list. Arrange them flexibly to maximize the use of time.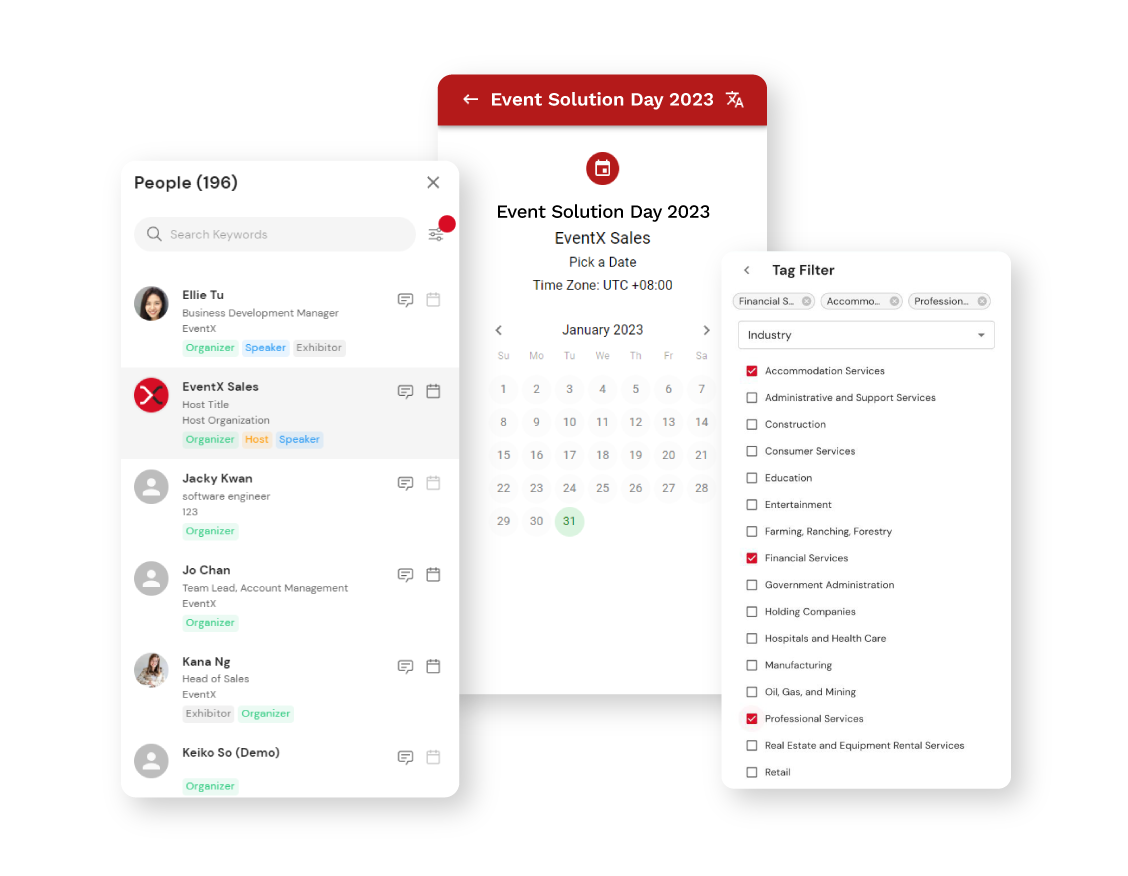 5. Rehearse in Advance
Many issues may arise during the webinar. Rehearse in advance. Familiarize yourself with the software/platform to reduce technical problems. Are there interactive sections such as Q&A or polls? It's important to assign someone to assist and monitor the entire process.
6. Marketing Activities
Create a dedicated landing page for your webinar event. Provide all relevant information and share it on social media and Email subscribers. Utilize your existing audience to increase registration and attract participants.
Statistics show that up to 33% of registrations occur the day before the event. Send a reminder email. Seize the opportunity to market until the last minute.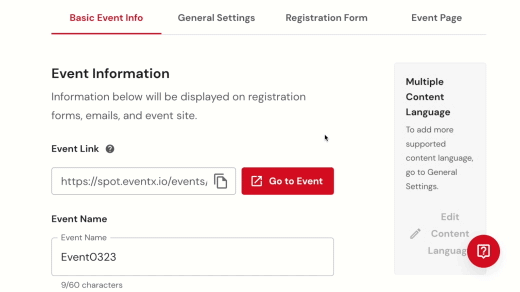 7. Follow-up and Analysis
Maintain interaction with participants after the webinar. This is important since they may become your customers in the future. Don't forget to send a thank-you email after the event and collect feedback from participants. These actions can encourage participants to register for future events. And the feedback collected can help improve event planning for the next webinar.
If the webinar is recorded, you can send the video link to the participants. Or you can reuse the webinar content. Continue to share it with a wider audience. This includes those who registered but were unable to attend.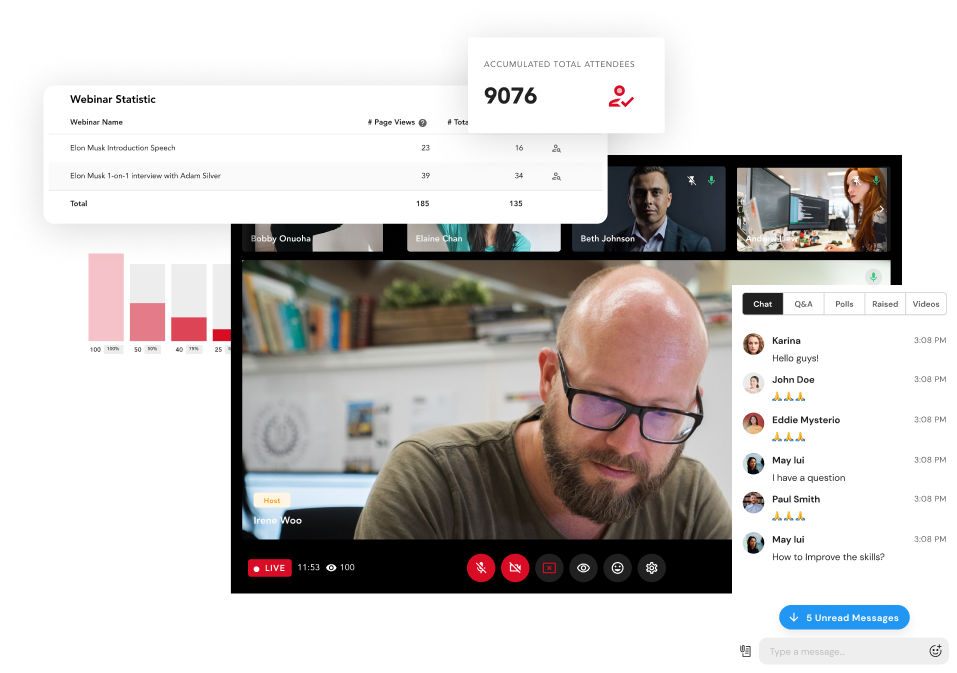 5 Best Webinar Software/Platforms
1. GoTo Webinar:
Online event tool that supports 9 languages
GoTo Webinar is a globally recognized online event tool. It supports 9 languages and is used by over 50,000 customers in 190+ countries.
It hosts over 2.8 million webinars annually. The Amazon advertising team uses it. They teach their partner brands and businesses how to use advertising marketing. In one year, they instructed over 30,000 advertisers. They have an average of over 1,000 attendees per webinar.
In the planning stage, GoTo Webinar provides templates. These can be quickly applied or reused from previous events. It also offers pre-recorded options. The events do not have to be live. During the event, there is a dashboard for checking attendee participation. After the event, reports and data are available. Use them to analyze participant data and prepare for future events.
GoTo Webinar is ideal for marketing, training courses, or corporate communication. It will help you interact with your audience. It will also help achieve business promotion or other goals.
Pros:
Cloud storage with unlimited space for uploaded recorded videos
Pre-recording options that can be as realistic as live events
Different registration links can be set up based on the source for easy tracking
Customer relationship management (CRM) tools are integrated for one-stop management
Webcast mode enables participation without having to download software
Templates for quick creation of attendance certificates for participants
Pre-recorded event videos can be published on the dedicated event platform, GoTo Stage, to attract more viewers
Basic functions are complete with well-planned, managed, interactive, and promotional features.
Cons:
7-day free trial
$49 USD/month (Lite)
$99 USD/month (Standard)
$199 USD/month (Pro)
$399 USD/month (Enterprise)
Suitable for:
Those who want to pre-record events
The Most Popular Online Meeting Tool in Recent Years
Zoom has exploded in popularity in recent years. The demand for online meetings skyrocketed. Even if you haven't used it, you've probably heard of it.
Zoom is primarily used as an online meeting tool. The free plan includes basic webinar features. These are whiteboards, real-time messaging, and "raise hand" functions. It is free if attendees number fewer than 100. You will be limited to 40 minutes. It is suitable for small-scale meetings or events.
Zoom also offers paid add-ons such as "Zoom Webinar." This increases the participant limit from 1,000 to 50,000. It includes features such as Q&A and post-seminar surveys. Paying fees is easy with PayPal and Eventbrite.
Pros:
Available in traditional Chinese
Can integrate with YouTube Live/Facebook Live for simultaneous live streaming
Multiple participants can join the free version. This makes it ideal for panel discussions with multiple speakers
If you are already a Zoom user, it is easy to use Zoom Webinar
Cons:
Free version has a meeting time limit of 40 minutes
Free version has a limit of 100 people
Total cost of purchasing multiple add-ons may be high
Webinar is a paid add-on, and participants need to install Zoom to join
Zoom plans and cost
Free version available; paid version starts at $14.99 USD/month
$14.99 USD/month (Pro: suitable for small teams)
$19.99 USD/month (Business: suitable for small businesses)
$19.99 USD/month (Enterprise: suitable for large enterprises)
Zoom webinar: Starts at $79 USD/month
Suitable for:
Simple meeting discussions, less suitable for selling products.
3. WebinarJam:
Tailored for Sales-Oriented Events
WebinarJam is a powerful "sales-oriented webinar" software. It allows you to showcase your products or services in real-time.
This helps to convert your audience into paying customers. It has a user-friendly interface and robust features. It is one of the most popular webinar software tools on the market.
It has all the basic features you need for hosting webinars. It is reasonably priced with a 30-day money-back guarantee. You can customize your registration page. You can even split-test different versions to see which one performs better. During live events, WebinarJam automatically records all the details. These include Q&A sessions, real-time messaging, and product showcases. They can be replayed at any time.
Pros:
Easy to use with a 60-second setup time
No limit on the number of webinars you can host
Automatically records the entire webinar
Customizable registration page with the ability to split-test different versions
Real-time product or service showcasing with pop-up windows
Ability to upload files for attendees to download
Cloud-based with no need to download any software
Simultaneously broadcast to Facebook and YouTube
Ability to send emails to specific participants (e.g., attendees, no-shows, etc.)
Ability to temporarily set participants as speakers and resume their original role after speaking
The "Professional" plan and above have a "Panic Button" feature that automatically opens a new discussion room if any issues arise during the event, and moves all attendees to the new room
30-day money-back guarantee
Cons:
No free trial plan
Unable to pre-record webinars, only live broadcasting is available
Integration with audio and video tools is not seamless, requiring specific tools to download/playback recorded videos
Billing is only available on an annual basis
WebinarJam plans and cost:
$1 USD for a 14-day trial
$39 USD/month (Basic plan)
$79 USD/month (Professional plan)
$229 USD/month (Enterprise plan)
$379 USD/month (WebinarJam Agency)
Suitable for:
Small and medium-sized companies
Targeting sales of products or services
4. EventX:
The Top Choice for Event Planning in the Asia-Pacific Region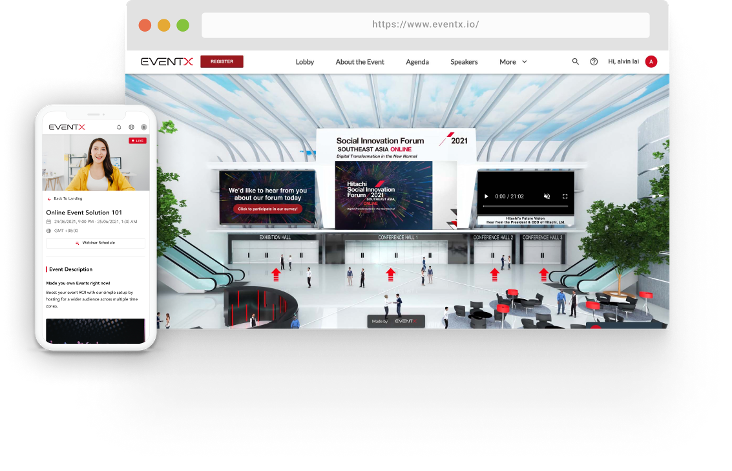 EventX offers a wide range of event planning services. They are suitable for online/offline, virtual exhibitions, or hybrid online/offline OMO events. With its potential customer development system, EventX can quickly and inexpensively generate high-quality potential customer lists.
This gives you your target audience. It can use customized email templates to automatically generate various event emails. These can be invitations, confirmations, notifications, and post-event thank-you letters. These can be sent to all potential customers on the list.
With its real-time customer service consulting (paid version), if you use the Enterprise version, EventX will also arrange a dedicated customer manager for you. Therefore, the customer satisfaction rate of EventX is as high as 98%.
If you want to host a webinar in mainland China, EventX has an advantage. Its website operation interface provides both traditional and simplified Chinese. And it is not subject to firewall restrictions in China. Therefore, you don't need to use a VPN to reach your Chinese audience. If your target audience is concentrated in China/Asia or you want to expand your business to the Asia-Pacific region, EventX is the first choice for hosting webinars!
Pros:
Has a traditional Chinese version available
Supports multiple languages (traditional/simplified Chinese, English, Thai, Korean, Japanese, etc.)
A CRM tool that can generate a customer list with one click
Automatically generates event invitations
Customizable email
Automatically creates event registration pages
Interactive tools, such as real-time chatting, voting, and Q&A sessions
Localized customer service (Paid plans offer real-time customer service consulting. Enterprise versions provide dedicated customer managers.)
Unrestricted by China's firewall, no need for VPN to reach Chinese audiences
Cons:
Limited functionality in the free version (no customized registration forms, interactive tools, or event analysis).
5. YouTube/Facebook
YouTube Live/Facebook Live: Familiar and low-cost tools
YouTube Live and Facebook Live are both widely recognized and easy-to-use platforms. They allow for real-time commenting and interaction. They are free and have no attendance limits. This makes them ideal for low-budget or simple events.
One of their most significant advantages is that they are familiar to most users. This allows for easy access and interaction. Also, their simplicity helps keep the audience focused on the content.
YouTube Live and Facebook Live are ideal for businesses or individuals looking for a low-cost and simple way to host webinars.
Pros:
Free
No attendance limits
Easy to use and familiar to most users
Real-time commenting and interaction
YouTube Live offers basic data analysis after 72 hours
Cons:
Limited interaction with participants
No direct access to participant information
Limited ability to collect participant data
Limited functionality compared to other webinar platforms
Cost:
Ideal for:
Those who need a low-cost and simple way to host webinars. These work if you only need minimal features and limited interaction.
4 Advanced Tips for Hosting a Successful Webinar
1. Choose the Right Date and Time
People are less likely to attend events on weekends. This is according to ON24's webinar report. It suggests that Wednesdays and Thursdays are the best days to host a webinar.
After determining the date, you also need to choose the right time. You can use analytical tools such as Google Analytics (GA). Check the location of users and confirm their time zone. If the participants are from different time zones, try to choose a middle ground. Also, avoid inconvenient times such as rush hours.
2. Define Your Goals Early
Do you want to attract new customers? Do you want to create a potential customer list? Do you want to generate revenue through event registration fees? If so, start by defining your goals. This will help you create event content and plan marketing activities. Your efforts will be more efficient. You will avoid wasting time.
3. Design Interactive Registration Pages
You can start interacting with your audience during the registration phase. For example, you can add a voting function to the registration page. Ask participants to vote on popular topics. This design can make registrants feel more engaged. It can help identify topics that interest them the most. You can allow registrants to ask questions. But only answer the questions live during the webinar. Publicly soliciting questions in advance can add a sense of anticipation. Those who ask questions are more likely to remember to attend the event.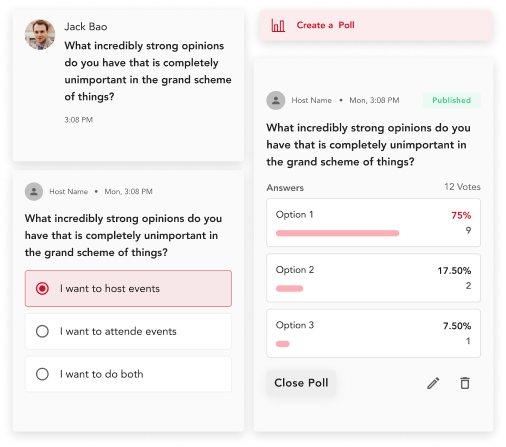 4. Allocate Time for Q&A
92% of participants expect webinars to have a live Q&A segment. Therefore, it is essential to allocate enough time for participants to ask questions. However, just because participants expect a Q&A segment does not mean they will ask questions.
We recommend preparing some frequently asked questions in advance. Then you can answer them if no one asks questions. You can also use these questions as a starting point. Participants may then come up with other questions.
Common Questions About Hosting a Webinar
How Long Should a Webinar Last?
Webinars typically last between 30 minutes and 1 hour. The average is 45 minutes. However, there is no standard answer or limit on the length. The content may be rich and need more time. There is no problem if you exceed an hour.
For a 1-hour event, the speaker's time is usually limited to 45 minutes. The remaining 15 minutes are used for Q&A to respond to questions.
What Tools or Equipment Are Needed to Host a Webinar?
Hosting a webinar requires at least the following tools/equipment:
A camera (if you need to show your face)
A microphone
A fast and stable internet connection
A reliable webinar software/platform
Do You Have to Appear on the Video Camera During a Webinar?
Not necessarily. You can also host the seminar with only your voice. However, the disadvantage is that participants may have difficulty focusing on you. It may create a distance between you and them. This may reduce interaction with participants. But if you are on their screen they can feel face-to-face interaction. If you cannot turn on the camera, use the webinar software/platform to display your photo. Participants can at least connect your image and voice. Be sure to choose a platform that can display your photo.
Does a Webinar have to Be a Live Event?
A webinar does not necessarily have to be a live event. But live webinars usually have the best effect. Some companies hold live seminars. They record the event in a video.
They then upload it to the internet for viewers to watch at any time. Some seminars use pre-recorded forms. There may not be a live audience. But they try to create a live feeling.
How to Increase the Interactivity of a Webinar?
Interaction during a webinar can be influential. This is especially true when there are many participants. Common interactive methods include:
Asking questions
Chatting
Initiating voting
Encouraging discussion
Designing questionnaires
Arranging small tests
Providing exclusive information or discounts (only for participants)
How to Attract More People to Attend a Webinar?
The event needs people to attend to be considered successful. How do you market the webinar and attract more people to participate? The first task is to establish a dedicated event registration page. (The webinar software/platform usually has this function.) Then promote the event through the following methods:
Email marketing: Make good use of the marketing email list that was previously collected. Send the event information to these people.
Expose on the official website: Put the event information in a prominent place on the official website. Users should be able to quickly register with a few clicks.
Use social media: If used properly, social media can make the event popular.
Use paid advertising: If the budget is sufficient, you can also advertise to specific groups. These are potential customers.
Make good use of contacts: Ask industry experts, bloggers, friends, colleagues, and acquaintances to help promote the event. Ask everyone to tell others. If your seminar invites other speakers, ask them to help promote it.
How to Participate in a Webinar?
Participating in a webinar only requires 3 steps:
Register for the event (from the event's dedicated page or email, etc.)
You will then receive a dedicated link for the webinar. You will also receive related information.
On the day of the event, join the meeting room. Use the link to participate in the seminar.