Are you looking to plan a corporate or social event in Singapore and searching for the best event organizers in the city? With so many event planning companies in Singapore, choosing the right one that fits your needs and budget can be challenging. In this article, we have compiled a list of Singapore's top 5 event organizers to help you make an informed decision. These companies are highly reputable, and experienced, and have a proven track record of delivering outstanding events.
What should I look for when choosing an event organizer in Singapore?
When choosing an event organizer in Singapore, several factors must be considered to ensure your event's success. Here are some things you should look for:
Experience:
It is important to choose an event organizer who has experience in organizing events similar to yours. The more experience an organizer has, the better they will be able to handle any unforeseen challenges that may arise.
Reputation:
Check the testimonials of previous clients of the company to gauge the quality of their services. You can also read online reviews and ratings of the event organizer to see what others have to say about their services.
Range of services:
Ensure that the event organizer you choose offers all the services you need for your event, from selecting the venue to managing the budget, catering, entertainment, and decorations.

Cost:
Event planning can be expensive, so it is important to consider the cost of the services provided by the event organizer. Compare the pricing of different event organizers to find the one that offers the best value for money.
Communication:
Choose an event organizer who communicates effectively and regularly with you to keep you updated on the planning process. They should be responsive to your inquiries and suggestions, and able to accommodate any changes you may want to make. So, choosing an event organizer based in Singapore rather than an international service provider is better.
Top 5 Companies to Consider
Eminence Events
Eminence Events is a company that specializes in event management services. They offer a wide range of services including event planning, production, and execution for corporate events, weddings, parties, conferences, and other special occasions. The company has a team of experienced event planners, designers, and coordinators who work closely with clients to create customized events that meet their needs and budgets. They are committed to delivering high-quality, memorable events exceeding their clients' expectations.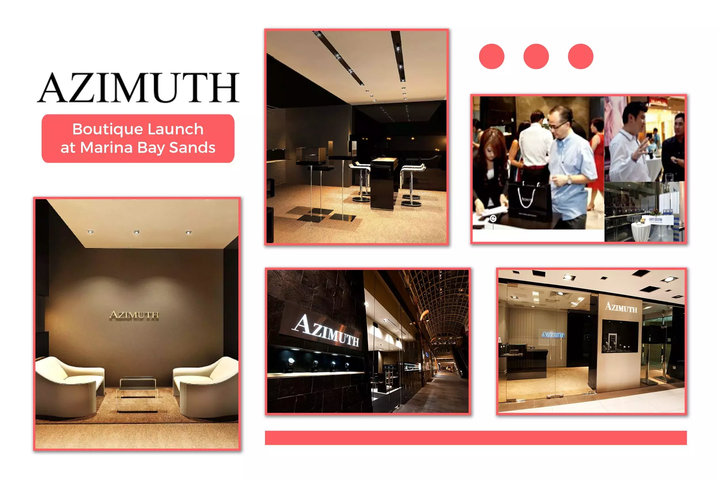 Source: Eminence Events
Pros: Eminence Events has received different recognitions and accreditations since its launch, including the Singapore Business Awards and the Business Management Excellence Awards 2017. The company is widely recognized in the industry.

Cons: While Eminence Events has served customers from different industries, it specializes in the FSB and retail industries, particularly in organizing product launches and grand openings. If you do not belong to these industries, Eminence Events may not be the best fit for you.
Constellar
Constellar is a company that offers event development and management services. They create, organize, and manage exhibitions and conferences in sectors such as Industrial Transformation, Innovation and Technology, and Sustainability. In their event space management business, Singapore EXPO & MAX Atria offers an integrated services model that includes fully equipped state-of-the-art hybrid studios, digital project management services, live event support, and event management services for virtual and hybrid engagements.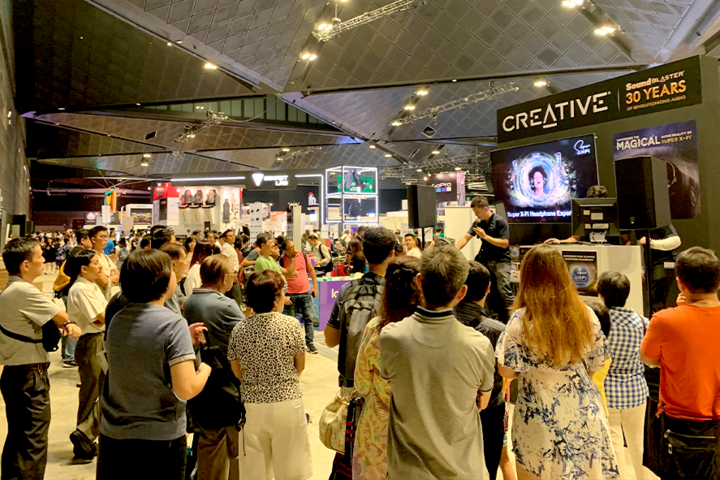 Source: Constellar
Pros: Constellar has networks with regional businesses in China, India, Indonesia and Malaysia. If you are looking to expand the regional and global outreach of your business, Constellar might be the right choice for you.
Constellar is also widely recognized in the industry - it has received the Singapore Tourism Awards for its event planning for several years since 2018.

Cons: It is reported that Constellar has implemented cost reduction and a freeze on wages and hiring, tapped on government support, implemented management pay cuts of up to 30 per cent and retrenched employees in 2021 due to the prolonged impact of Covid-19. It is uncertain whether the company has since rebounded. With limited resources, such as staff or equipment, their ability to take on large or complex events may be limited.
Essential Werkz
Essential Werkz is a full-service event planning company that has been in the industry for over 20 years. The company's team of event planners, designers, and production experts is highly experienced in managing all types of events, from corporate conferences to gala dinners. Essential Werkz offers a comprehensive range of event services, including event conceptualization, event design and production, entertainment, and logistics management.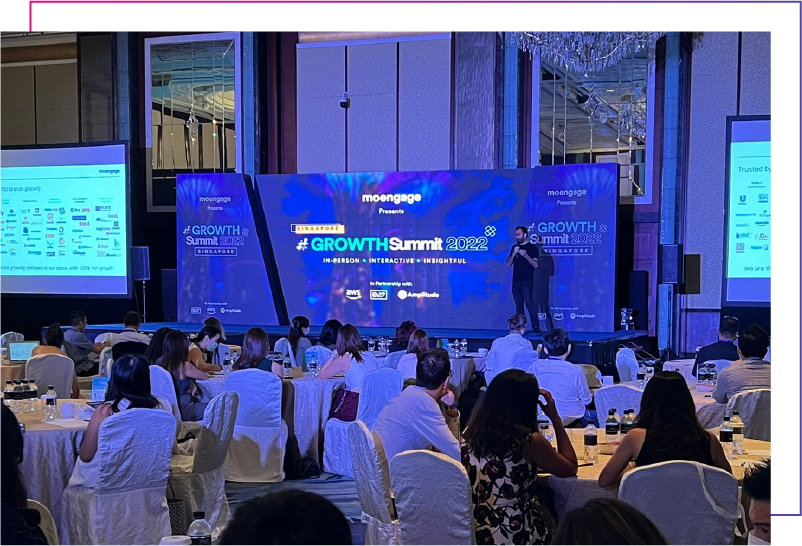 Source: Essential Werkz
Pros: Founded in 2000, Essential Werkz has over 20 years of experience in event management, virtual events, IT solutions & digital marketing. Essential Werkz also provides a range of equipment to increase the user experience of your event, such as 360-degree photo booths and charging stations.

Cons: Essential Werkz's geographical outreach is limited to Singapore and does not have networks with other regional businesses, so it may not be the best choice for you if your event has a global element.
Milton Exhibits
Milton Exhibits is a global exhibition and event company that specializes in designing and building custom stands, displays, and exhibits for trade shows, museums, and corporate events. With over 30 years of experience in the industry, Milton Exhibits has a proven track record of delivering exceptional solutions that meet the unique needs and requirements of their clients. The company offers a range of services including exhibit design, fabrication, installation, project management, and logistics.

Source: Milton Exhibits
Pros: Having networks in different Asian cities, Milton Exhibits has experience in organizing over 600 tradeshows and conferences as the official contractor in different locations. Experience can make a big difference when it comes to managing logistics, handling unexpected issues, and ensuring that your event runs smoothly.

Cons: Milton Exhibits focuses mainly on corporate events, and has less experience in organizing private social events. Hence, it might not be the ideal event organizer if you are planning to organize a social event.
Electric Dreamz
Electric Dreamz is an event management company based in Singapore that offers a variety of event planning and production services. The company specializes in organizing corporate events, weddings, private parties, product launches, and exhibitions. Their services include event planning and design, event logistics and production, audio-visual and lighting equipment rental, entertainment booking, and event marketing. With years of experience in the industry, Electric Dreamz prides itself on delivering high-quality events that are tailored to their clients' needs and budgets.
Source: Electric Dreamz
Pros: Electric Dreamz provides event lighting rental, event sound rental, all event equipment rental, LED video wall rental and all event audio visual rental at attractive rates due to its strong contacts and affiliations in the events industry. Its event lighting technicians, event sound technicians and LED video wall technicians are experienced and skilled technicians who expertly manage event lighting, event sound and LED video wall and, standby throughout events, from start to finish to ensure everything runs perfectly.

Cons: Electric Dreamz was only incorporated in December 2015. Compared to other companies, it is relatively new and hence might be less experienced.
DIY Your Event with EventX
Services provided by event organizers could be costly and choosing one that fits your budget might be difficult. One option would be to DIY your event with event management software like EventX.
EventX provides affordable event management solutions, enabling small to medium enterprises with limited resources to organize their events. It provides one-stop event solutions for your hybrid event, virtual and in-person events.
We have a list of features including attendee generation, instant badge printing, VPN-free connection, web app, and more. EventX strives to create an all-in-one event management platform for anyone, anywhere - feel free to check our products out!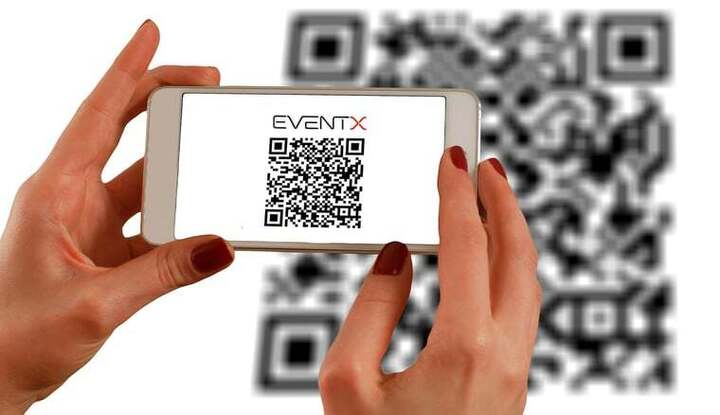 Conclusion
In conclusion, Singapore's top 5 event organizers are highly reputable, experienced, and committed to delivering outstanding events that meet the client's specific requirements. Whether you're planning a corporate event, community event, or private party, these companies have the skills, expertise, and resources to make your event successful. But if you only have limited manpower, material resources and budget, you might as well try to make good use of the one-stop Event Management Software to help you complete event planning and simplify all cumbersome logistics, and easily hold any type of event!
Interested in our solution?
Are you looking for a great one stop hybrid event solution for your virtual, physical or hybrid events?
You may want to have a chat with our event consultant.