According to Content Marketing Institute (CMI). 85% of B2B marketers use leads to grow their business.
Therefore, leads are essential for B2B business growth.
In B2B marketing, both online and offline events are crucial for getting high-quality leads.
This article, written by a lead generation expert, shares advice from experienced B2B marketers.
It explains how B2B companies can use "event marketing" to acquire leads and gain the most benefits.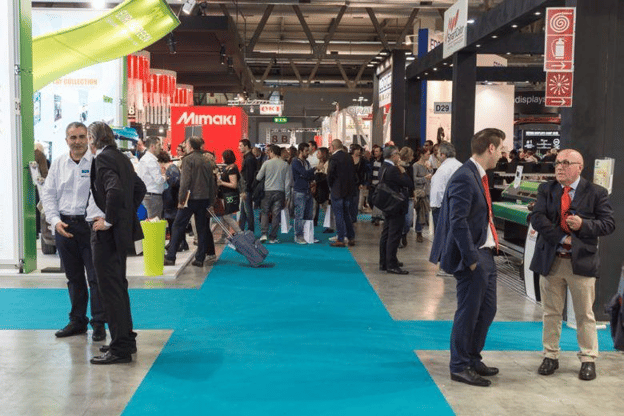 Source: Pinterest
What are B2B Leads?
Leads are those interested in a company's product or service but have not yet become "customers".
Companies use marketing activities to reach potential customers, and sales teams follow up to make the sale.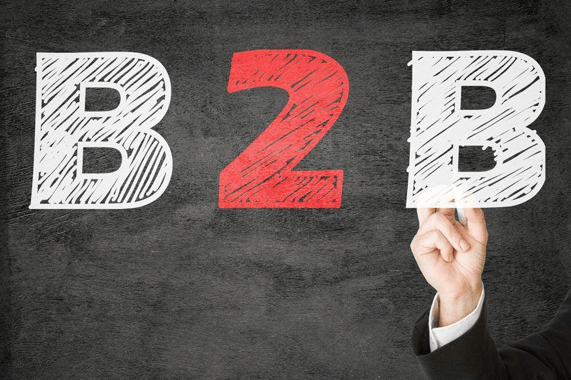 Source: Pinterest
B2B stands for Business to Business.
If one company wants to sell its product or service to another company, it needs to acquire B2B leads.
Oracle wants to sell its products to Company A.
Oracle needs to get in touch with Company A's key person .
Company A's key person is a "lead" for Oracle.
Leads can be acquired through various marketing campaigns like advertising or events.
B2B Marketing Trend: Rising Importance of Events
According to Gartner, companies with revenues less than 5 million dollars spend 8.6% of their revenue on marketing.
Also, B2B companies are spending more money on events in 2021-2022, showing that events are becoming more important in their marketing plan.
Digital Advertising Budget: Decreased from 13.4% to 10.6%.
Events Budget: Increased from 9.0% to 9.4%.
What is B2B Event Marketing?
Source: unsplash
B2B event marketing means that companies build relationships with potential customers through face-to-face interactions.
Common events used by B2B companies:
Conferences
Seminars
Exhibitions
Workshops
Courses, etc.
These events can be conducted both offline and online, or hybrid.
According to EventX, 67% of event organizers believe that hybrid events are the future of events.
By holding various events, B2B companies can
Increase brand awareness.
Maintain customer relationships.
Acquire new customers.
Trade shows are a common type of B2B event.
According to Tradeshow Network :
88%

of the companies participate to increase brand awareness.

72%

of the companies acquire leads in trade shows.

65%

of the companies participate to meet with existing customers.
The main purpose of participating in a trade show is to maintain customer relationships, both existing and potential.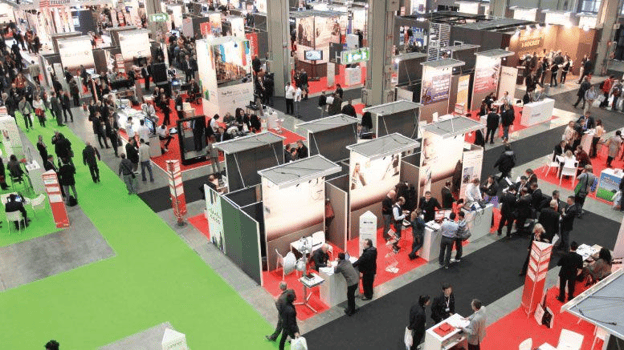 Source: Pinterest
Why B2B Events Can Generate High-Quality Leads?
Increasing Brand Awareness through Two-Way Communication
Traditional marketing is one-way delivery of advertisements to customers.
However, events allow for two-way communication, creating stronger emotional connections between companies and potential customers.
Companies and potential customers establish deep communication and connections through both online and offline events.
Acquire leads through online webinars.
Great speakers are like brand ambassadors, making the audience feel good about the company.
These attendees are high-quality leads compared to those who know nothing about the company.
Analyzing Customer Behavior and Identify High-quality Leads
In virtual or hybrid events, you can even track and analyze potential customers' behavior to identify high-quality leads.
Virtual event platforms often have built-in analytics that allows you to search for attendee's information and view their behavior on the platform, including:
Attendee's interest
Attendee's question
Where attendees spend the most time
Greater engagement implies higher interest, increasing the possibility of conversion.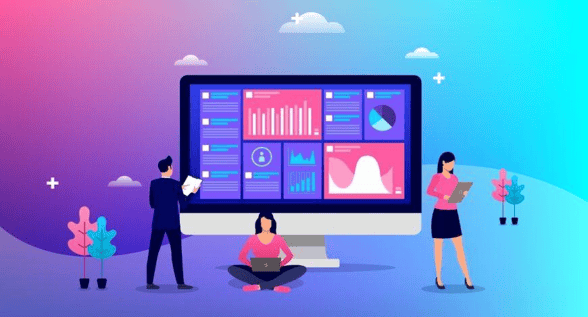 Source: Pinterest
Using Event Content for Further Promotion
By hosting events, especially virtual or hybrid ones, the content can be recorded or streamed live.
These photos and videos can be edited and shared on the company's website or social media platforms.
Also, the event content can be used to promote ongoing and future events, attracting more potential customers.
8 Steps to Generate B2B Event Leads
Combining several B2B marketers' experiences, here are the 8 steps to acquiring B2B event leads.
Step 1:Set lead generation goals
Before acquiring leads, the company must set a specific goal.
Some companies may want to acquire as many leads as possible while others just want to get very precise leads.
The lead generation goals include:
Lead number: How many leads are needed and is there enough sales staff to follow up?
Conversion rate: What's the expected conversion rate for the leads?
Notice: Lead number is often inversely proportional to conversion rate, which means that if we aim to get a large number of leads, the leads may not be so precise, so the conversion will be lower.
Ticket Size: What's the average ticket size? It affects revenue directly.
With the lead number, conversion rate, and average ticket size, the expected revenue of the event can be calculated.
Revenue=Lead number X Conversion rate XTicket Size
EX. Company A wants to participate in an exhibition to acquire

100
Expected conversion rate:

5%

Average ticket size:

$10,000
Revenue= 100 X 5% X $10,000= $50,000
After setting the lead generation goal, we can make a budget for the event.
Then, we can calculate the ROI (Return on Investment) of the event.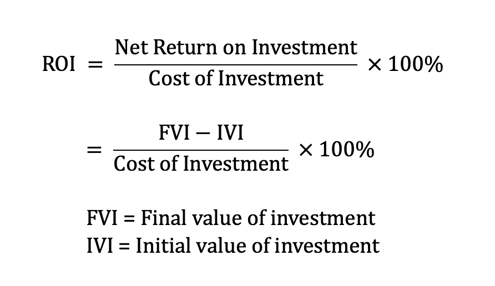 EX. Company A has a budget of

$10,000

for an exhibition.
Expected revenue:

$50,000

Expected net profit:

$30,000
ROI= ($30,000-$10,000) / ($10,000) X 100%= 200%
An ROI of 200% means that the company earned $2 for every $1 spent.
ROI helps rationalize budgets.
Positive ROI means a higher return on investment, while negative ROI means a loss on investment.
Step 2:Choose the right event type
After setting the goals and budget, the next step is to choose the right event type based on "product type" and "customer preferences."
We also need to consider if the event should be online, offline or hybrid.
Virtual events can be a good option if it is difficult to gather attendees from all over the world.
Physical events are better if the target audience is concentrated in a particular region.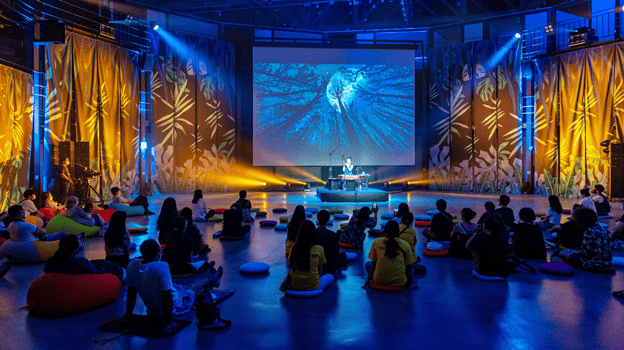 Source: Pinterest
To maximize the benefits of an offline event and reach more potential customers, a hybrid event is a popular option.
Step 3:Choose proper topics and speakers
B2B events need attractive topics and speakers to attract potential customers.
Therefore, don't underestimate their importance as they can determine the success of the event.
Choose a topic that interests potential customers and provides valuable insights, not just common knowledge.
Choose an authoritative speaker in the field with good presentation and interaction skills.
Step 4:Promote the event
Good events cannot attract enough people to attend if they lack promotion.
Tips for promoting and marketing your event are as follows.
Design an attractive event page with important details about the event topic, time, venue, and speakers.
Simple registration process
Add a call-to-action button on the event page for easy registration.
Only ask for necessary personal information like name, phone number, and email.
Proper marketing channels
Choose appropriate marketing channels for your target customers. For B2B, popular options include Facebook, LinkedIn, and Google keywords, etc.
Promotional support from speakers/sponsors
Ask sponsors or speakers to share the event with their fans on social media or websites to reach more people.
Step 5:Increase event participation rate
No matter for online or offline events, increasing participation rate is very crucial.
High participation rate can not only improve brand image but also maximize event effectiveness.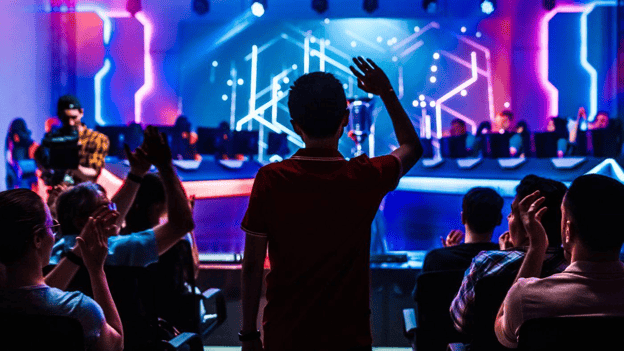 Source: Pinterest
Tips to increase event participation rate:
Provide incentives to encourage audience participation.
Surprise the audience with special guests or small gifts.
Conduct surveys and continuously improve the event.
Design games and display real-time leaderboards.
Keep the event short and schedule break time.
Step 6:Identify high-quality leads
Event registration generates leads that require screening to identify high-quality ones.
For offline events, it is more challenging to identify high-quality leads based on face-to-face interactions.
But for virtual or hybrid events, leads analysis can be done through the event platform.
We can analyze attendees' behavior on the website to identify high-quality leads for sales follow-up.
For example, we can see which topic they are most interested in and on which page they spend most of the time.
Step 7:Follow up and analyze the results
After generating leads:
Marketers sort and categorize leads.
Marketers remove duplicates and incomplete data.
Sales department follow up.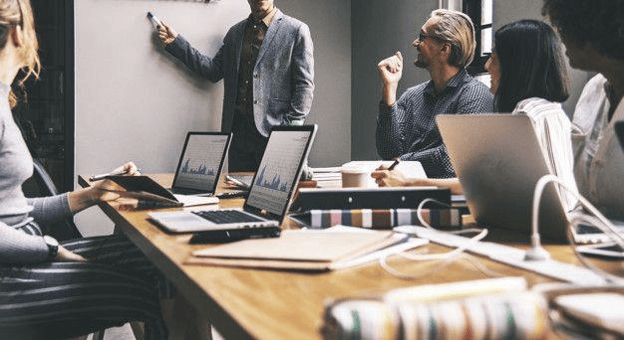 Source: Pinterest
B2B marketers must analyze the leads' effectiveness and use it as a reference for the next event.
Did we get enough leads? If not, why?
Did we close enough deals? If not, how can we improve lead quality?
Did we reach the ticket size target? If not, how can we train our sales team?
Step 8:Use event content to promote again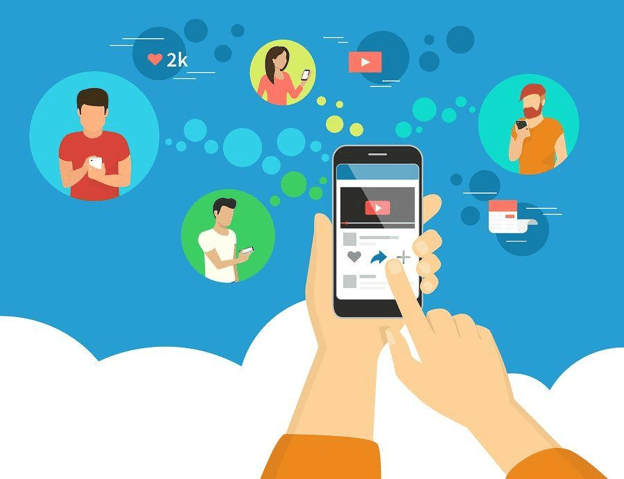 Source: Pinterest
After the event, companies can collect event materials like photos or videos and reuse them to gain more leads.
Also, event materials can be used to promote future events.
Successful B2B event cases
JKL SEO: Help a medical beauty clinic increase revenue by NT$20 million
JKL SEO founder Jemmy frequently shares free SEO learning resources on his Facebook and holds webinars to attract potential customers.
At an online seminar, a personal running a medical beauty clinic learned about Jemmy's SEO course.
He was inspired to read Jemmy's SEO articles and apply them to his clinic's website.
Later, he shared with Jemmy that using the SEO strategy for the website, the company's revenue increased by over NT$21.8 million in just 1 year.
He also provided the revenue screenshots as proof.
Image: Significant growth in # of new customers and monthly revenue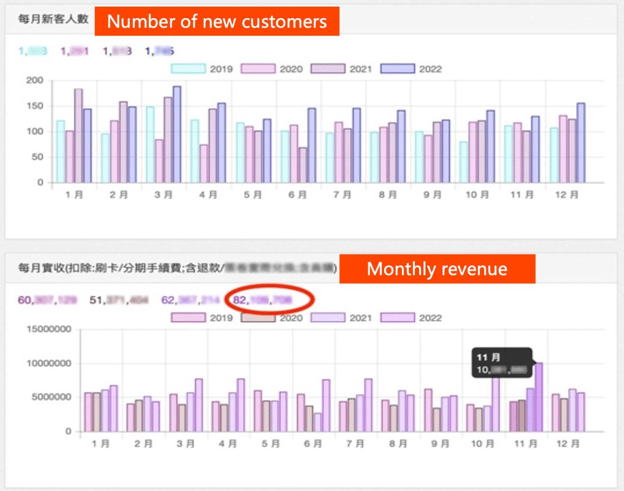 Source: 廖俊雄
A satisfied medical beauty client indirectly brought new customers to JKL SEO through word-of-mouth, resulting in increased revenue.
It is a successful B2B marketing case for sure.
TSRC Corporation: Generate over 2,500 leads through a virtual exhibition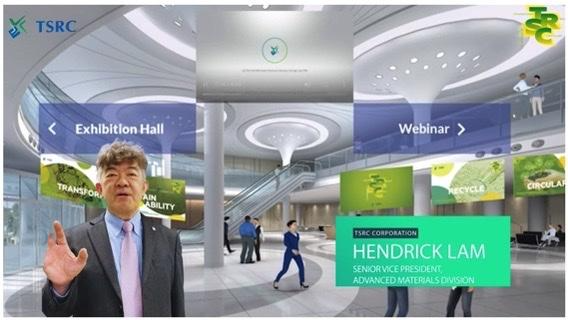 TSRC Corporation is Taiwan's first manufacturer of synthetic rubber and rubber-based materials
Besides, it is a global industry leader in synthetic rubber production.
TSRC Corporation had never held a virtual exhibition before, but due to COVID-19, it held its first virtual exhibition "2022 TSRC Virtual Expo."
Partnered with EventX, the exhibition attracted over 2,500 visitors from 25 countries, overcoming pandemic restrictions to reach customers worldwide.
Interested in our solution?
Are you looking for a great one stop hybrid event solution for your virtual, physical or hybrid events?
You may want to have a chat with our event consultant.