Virtual events can help businesses attract a wider audience. Results will be better when hosting large events such as exhibitions, conferences, seminars, and job fairs.
This article will provide a complete introduction to all the information needed to host a successful virtual event.
What is a virtual event?
A virtual event, also known as an online event, is an event that is held completely online.
Participants with internet access can join from anywhere in the world at a scheduled time. They do not need to be physically present.
Similar to traditional offline events, online events typically have hosts or speakers. They can also incorporate features such as real-time voting and live chat using event software.
A hybrid event, on the other hand, combines both elements to allow online and offline audiences to participate simultaneously. This type of event has become increasingly popular in recent years.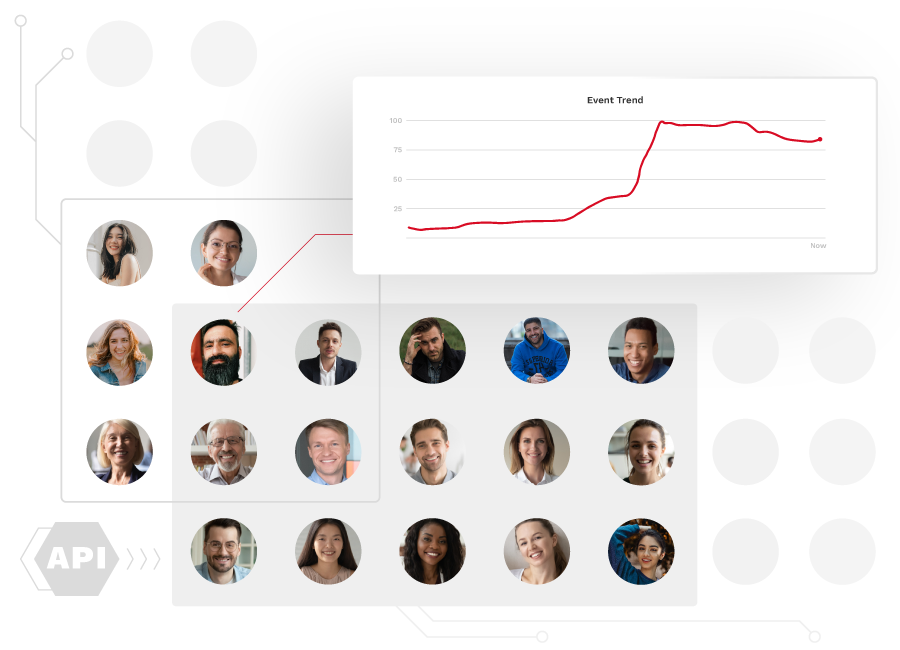 Market size and industry trend of virtual events
According to Event Industry Trends published by EventX, the global event industry market reached a size of $1.5 trillion in 2021.
It is expected to continue growing at a compound annual growth rate of 11.2% between 2021 and 2028. Virtual events will play an increasingly important role.
The report from EventX highlights four major trends in the event industry.
TREND 1: Hybrid events are becoming indispensable
Hybrid events, combining traditional physical events with the latest virtual events, offer attendees more choices. The popularity of this new mode continues to rise.
71% of event organizers choose to hold events digitally even after live events return.
67% of event organizers believe that hybrid events are the future of events.
Since 2020, the search volume for the keyword "Hybrid Event" has increased by 72%.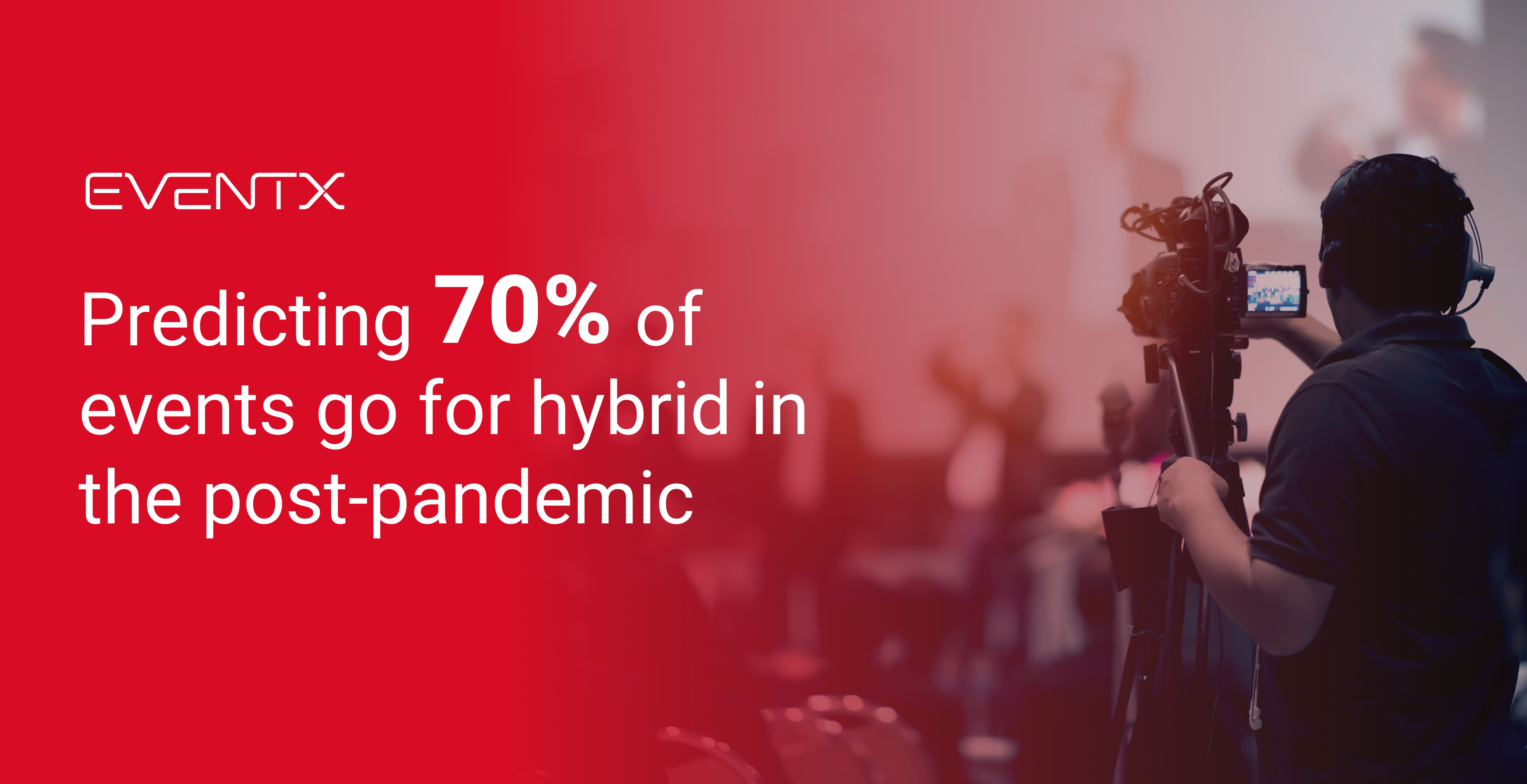 TREND 2: Events as transformational experiences
Even before the pandemic, event planners had started to shift their focus from "content" to "creating experiences." People were looking for new event experiences that would move and interest them.
For example, the company Event MB placed entertainment, content, and quality experiences as its top priorities for event planning.
Metaverse is a new type of event experience. It offers high-resolution, 3D environments and 360-degree panoramic spaces through virtual reality (VR) devices.
TREND 3: Data collection & marketing
In virtual events, organizers can track consumer behavior and their responses to specific event content. They will use click-through rates, viewing times, interaction rates, etc.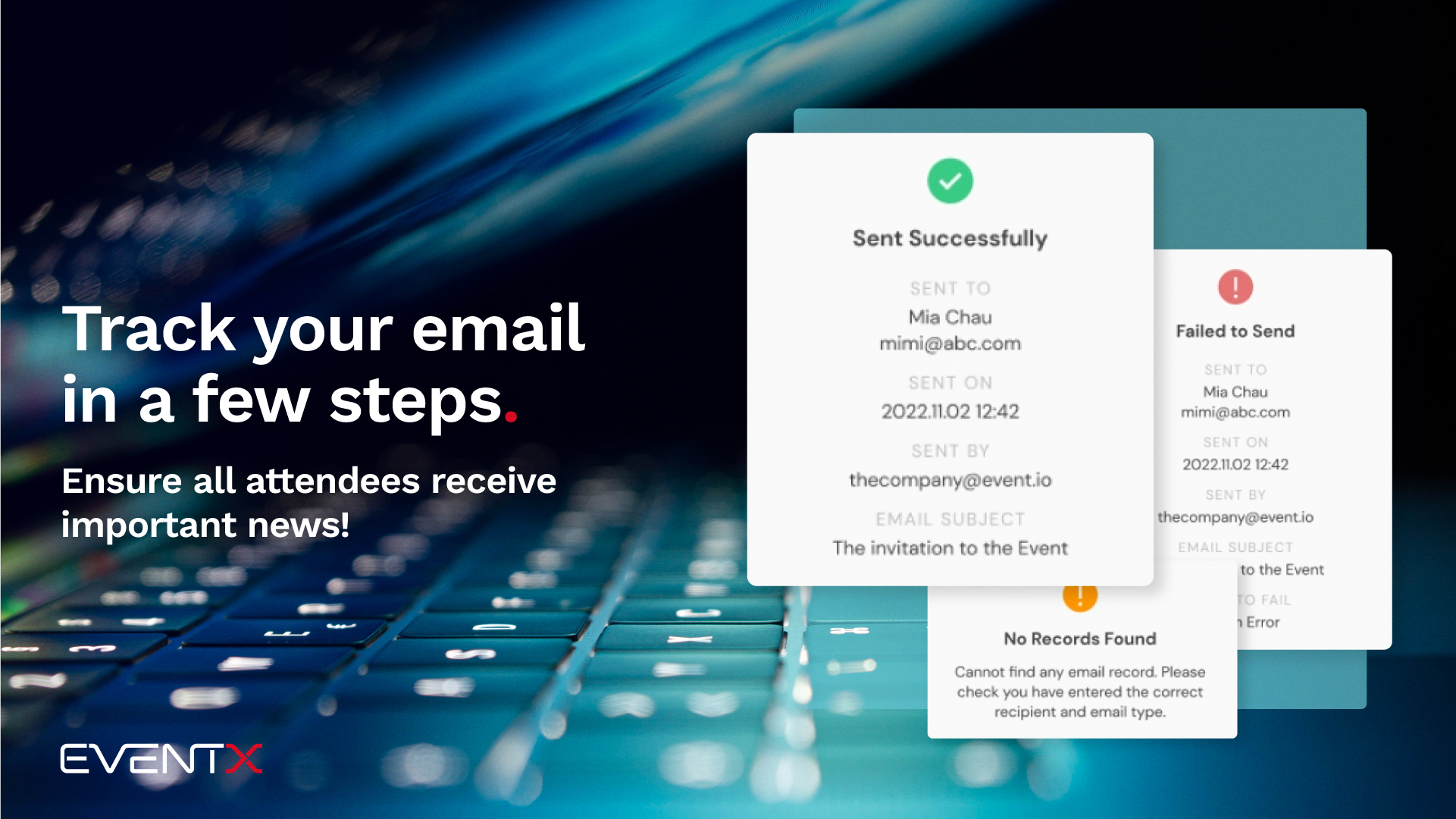 Each indicator can help organizers gain in-depth insights into their target audience.
According to the EventX report:
77% of event planners have started importing event registration data into customer relationship management (CRM) systems.
50% of planners use registration data for the company's existing marketing operations.
37% of exhibition business teams proactively contact attendees after the event.
The above data indicate that the information collected during events can be applied to sales or marketing activities. This information converts brand awareness and experience into revenue.
TREND 4: The hunt for the best event software
Virtual events and hybrid events continue to grow rapidly. Large corporations are actively seeking high-quality online event software.
However, the related technology is still in the developmental stage. Finding the ideal software is not easy.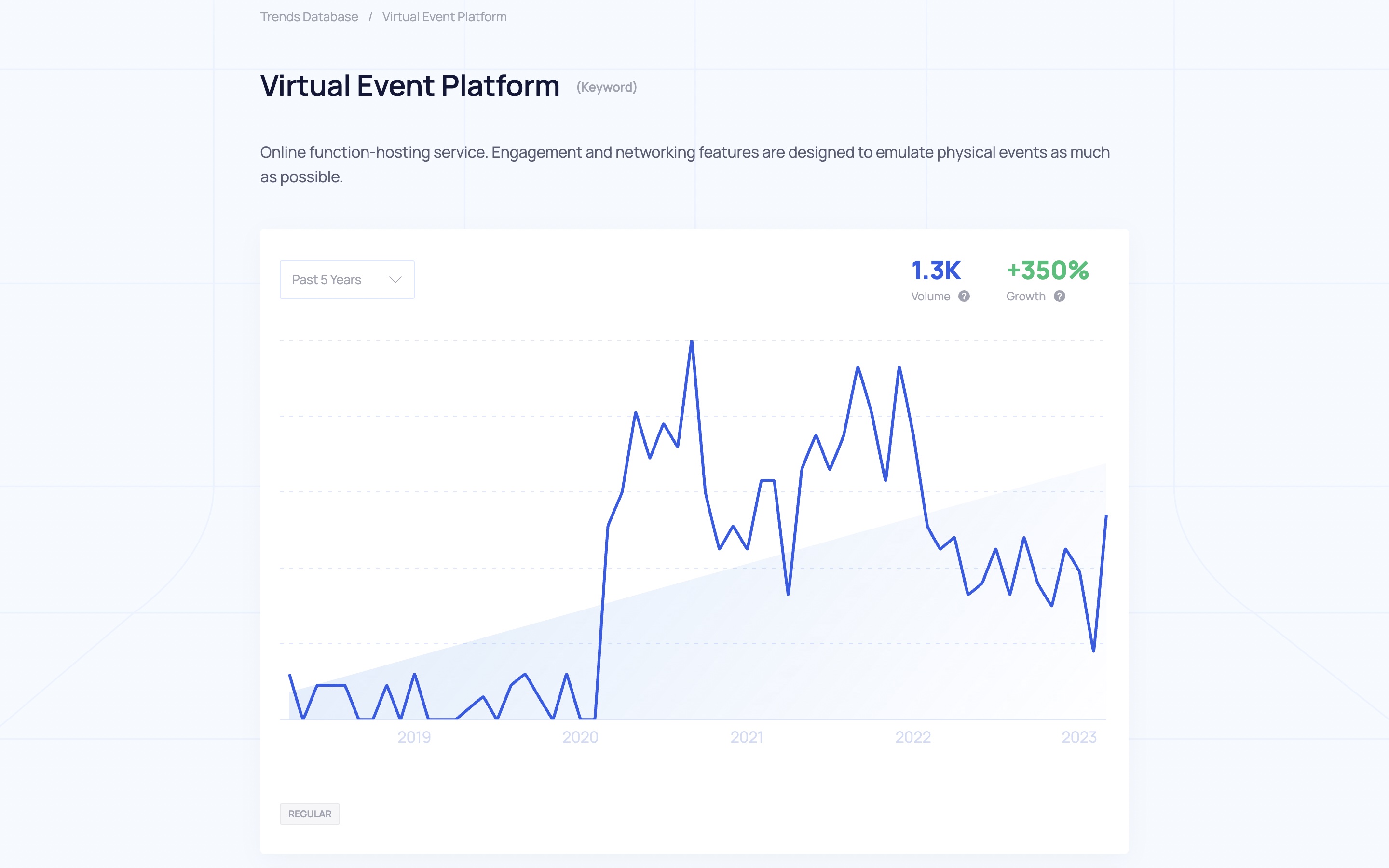 According to EventX's statistics, the following 10 features are the most popular among event attendees.
Types of virtual events
Virtual conference
Due to the COVID-19 pandemic, working from home increased significantly. This led to a surge in demand for online conferences.
Virtual conferences are similar to physical ones. But attendees do not need to be physically present at the location.
Through virtual conference software, attendees can conduct meetings, make speeches, have group discussions, etc.
The meeting can be recorded using video or audio functions.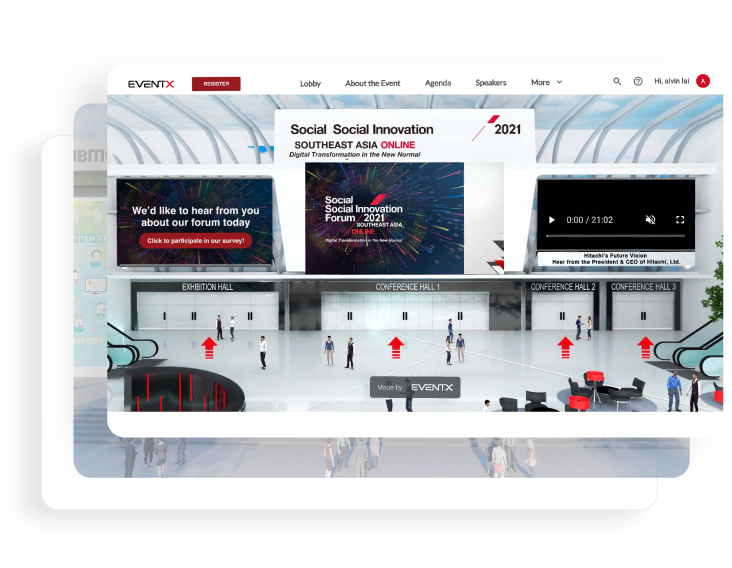 Virtual exhibition
The cost of physical exhibitions is often high. Attendees come from all over the world, incurring high transportation and time costs.
Recently, virtual exhibitions have become increasingly popular. They can be applied to job fairs, trade shows, industry exhibitions, annual conferences, art exhibitions, and more.
In virtual exhibitions, participants can freely browse booths and interact with exhibitors. This is just like attending a physical exhibition.
A good virtual exhibition platform generally has the following features.
Virtual 3D display: Participants can walk around the hall, view products, and interact with booth representatives.
Customer management: Invitations and greetings can be sent to customers at any time.
Business matching: Virtual social lounges are available for exhibitors to talk to potential customers worldwide.
Customized booth: The booth can display brand logos or designs. Electronic brochures, posters, and videos can be customized.
Online payment: Payment functions are available for real-time transactions.
Through virtual exhibitions, products can be showcased on a global stage. This maximizes the potential audience.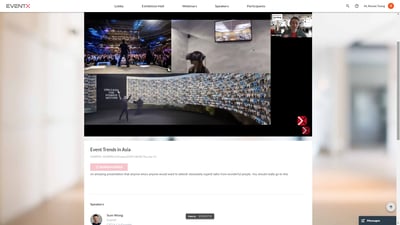 Webinar
Webinars are tools commonly used by businesses or schools for meetings or training sessions.
Typically, there is one speaker or more. Attendees join from all over the world.
Webinars usually utilize video conferencing tools. With these tools, speakers and attendees can interact with each other. During the webinar, pre-recorded videos can be played. Also, real-time meeting scenes can be presented.
Meeting software typically includes both video and audio recording functions. These can be played back as needed.
Virtual concert
Virtual concerts are performances held in a metaverse or virtual world. Virtual avatars are projected onto a virtual stage and synchronized with pre-recorded music. This provides an experience similar to a live concert.
Virtual concerts can be watched online, without spatial restrictions.
This allows fans to experience their favorite artists or musicians in a way that is not limited by physical distance.
Virtual job fair
Online job fairs are recruitment events held by companies through online platforms. They allow job seekers to interact with employers from different companies.
In virtual job fairs, companies can have their own branded booths.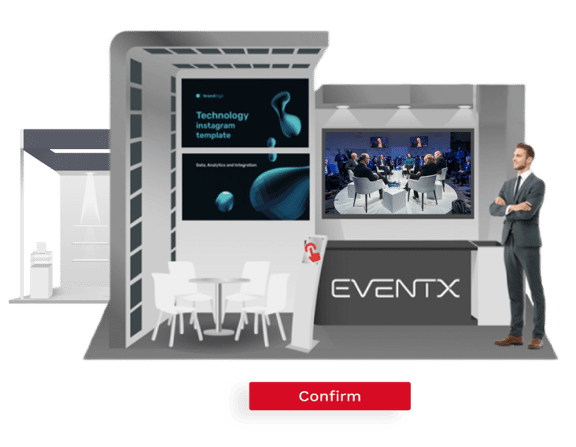 Job seekers can submit resumes, view job openings and requirements, and communicate with booth representatives. This is all done through an online platform.
There is one downside. Job seekers will need to manually download brochures and flyers from the online platform.
Then they need to wait for responses.
Virtual graduation ceremony
A virtual graduation ceremony is held on an online platform.
During the pandemic, this was a necessary choice for many schools. Even after the pandemic, many schools have chosen a hybrid graduation ceremony. This allows families of graduates from all over the world to participate online.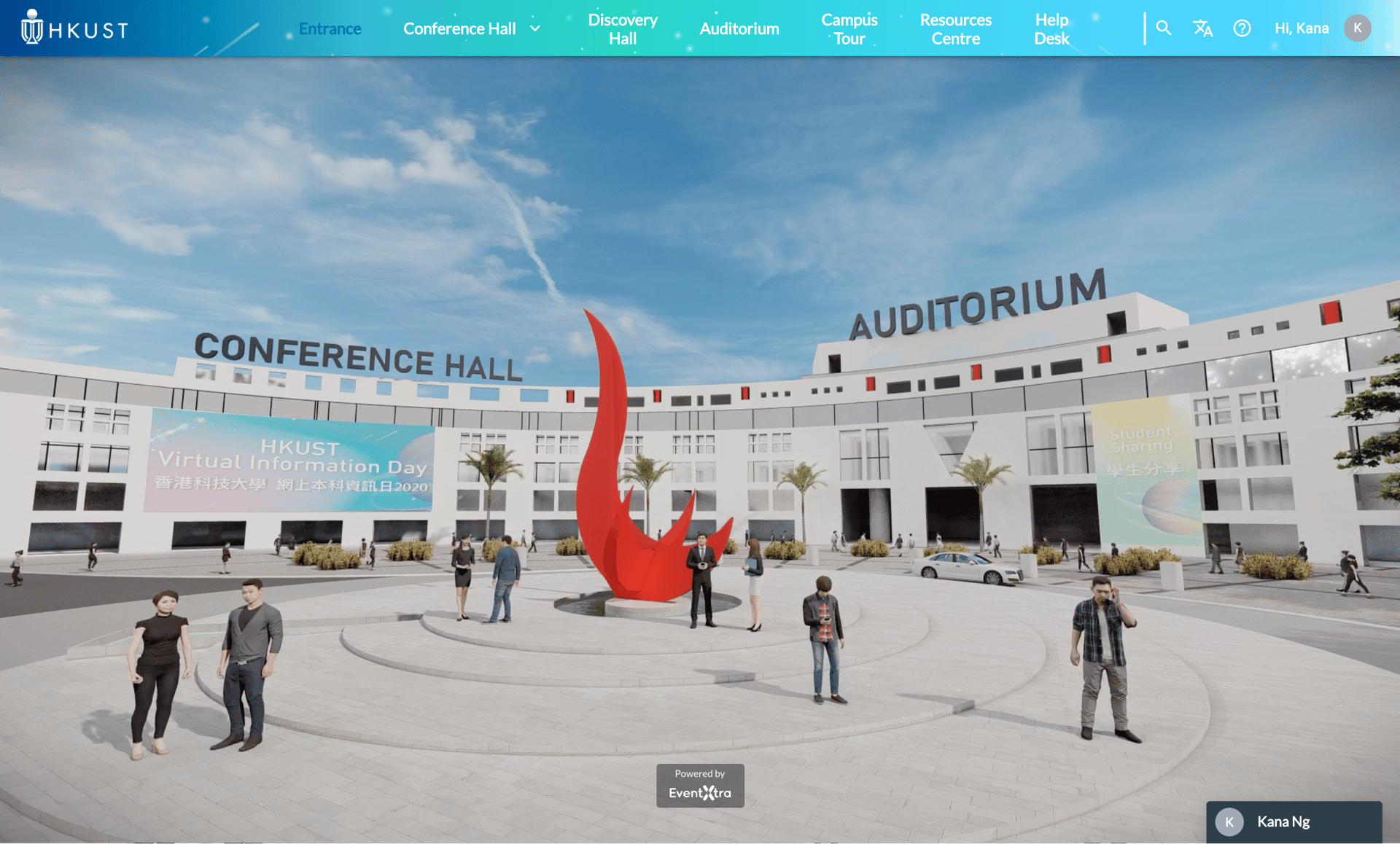 How to host a successful virtual event?
Planning is essential for both virtual and physical events.
To host a successful virtual event, the plan can be divided into three parts: before the event, during the event, and after the event.
Before the event: Prepare a comprehensive plan
Confirm the event objective
The first step in planning an online event is to confirm the objective. What does the event want to achieve?
Is it to increase brand awareness or to increase new product sales?
All subsequent actions will be closely related to this event objective.
Understand the target audience
After setting the objective, the next step is to determine the target audience.
Clearly understanding the audience's preferences and expectations can contribute to your success.
Choose the event type
Select the appropriate type of online event based on your objective and target audience.
Event types include virtual exhibitions, online conferences, webinars, hybrid events, etc.
Choose the appropriate platform
For online events, choosing a suitable platform is crucial.
A good platform will provide a smooth user interface, good audio, and video quality, and functions that meet the organizer's needs.
Invite sponsors and exhibitors
Sponsors and exhibitors are essential for an event. They affect the event budget and promotion.
Invite as many well-known sponsors and exhibitors as possible.
This will help attract more attendees.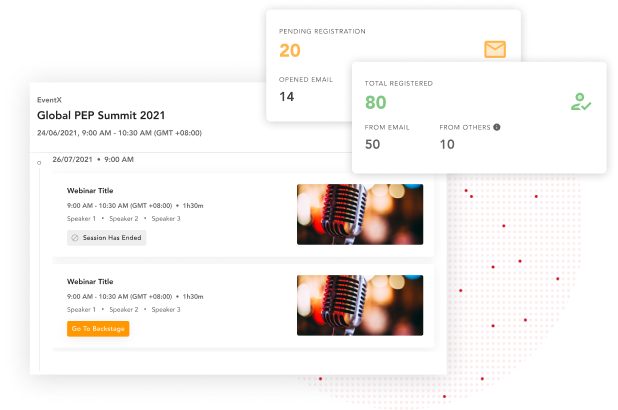 Determine the event budget
The event budget is important. Make the budget as detailed as possible. Include even the staff's meals and small gifts for speakers.
Ensure that every penny is well-spent. Set a return on investment (ROI) target.
Promote the event
Promoting the event is crucial for both online and offline events. Social media can be a powerful tool for event marketing. For example, use Facebook, Instagram, or LinkedIn.
Traditional email marketing is also an effective tool. This is especially true when you have a list of potential customers.
Prepare a contingency plan
Just like physical events, virtual events require contingency plans.
Physical events need contingency plans due to venue restrictions or weather conditions. Virtual event problems are mostly due to technical issues.
For example, what happens if there is a network outage in the middle of the event?
Prepare a comprehensive contingency plan. Ensure that all staff members understand what to do if an issue arises.
During the event: Increase the engagement rate
Share important information
Before and during the event, and inform the audience of the rules and important information. This will ensure the event runs smoothly.
Important information includes:
Event agenda
Information about speakers and guests
Event progress
How to use the chat function
How to mute/unmute the microphone
How to raise a question
How to contact staff in case of problems
This information can be communicated through email, the event app, or the website.
Arrange quality speakers
Speakers are the soul of an event. A speaker with professional knowledge and good organizational skills can create a lot of value.
Therefore, it is essential to arrange for quality speakers.
Attract the audience through interaction
If an event is a one-way transmission of information, it will be boring.

It is necessary to create interaction.
Activities that can increase interaction include voting, surveying, Q&A, gaming, etc.
Arrange break time
Normally, the time people can keep focused is about 20 minutes. It is essential to arrange break time accordingly.
Provide socializing opportunities
Online events can create additional value for participants by providing socializing opportunities. Including social lounges, group discussions, exchanging virtual business cards, online chatting, etc.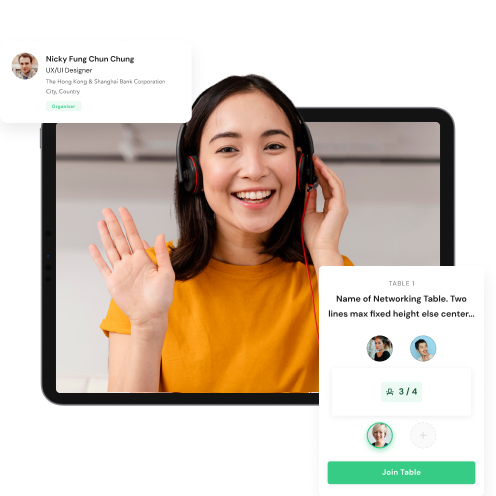 After the event: Analyze the result and promote again
Collect feedback and analyze the results
After the event, conduct a survey and get feedback from attendees. Use the results to improve the next event.
Comments on social media from attendees after the event are genuine. This is important information.
Analyze the event data
A good online event platform can provide event data reports. These can help organizers understand what was good and what was not.
The data include attendance rates, click-through rates, bounce rates, etc.
Use event photos and videos for further promotion
After the event, post photos and videos on social media. People who did not attend can learn about it and plan to attend the next event.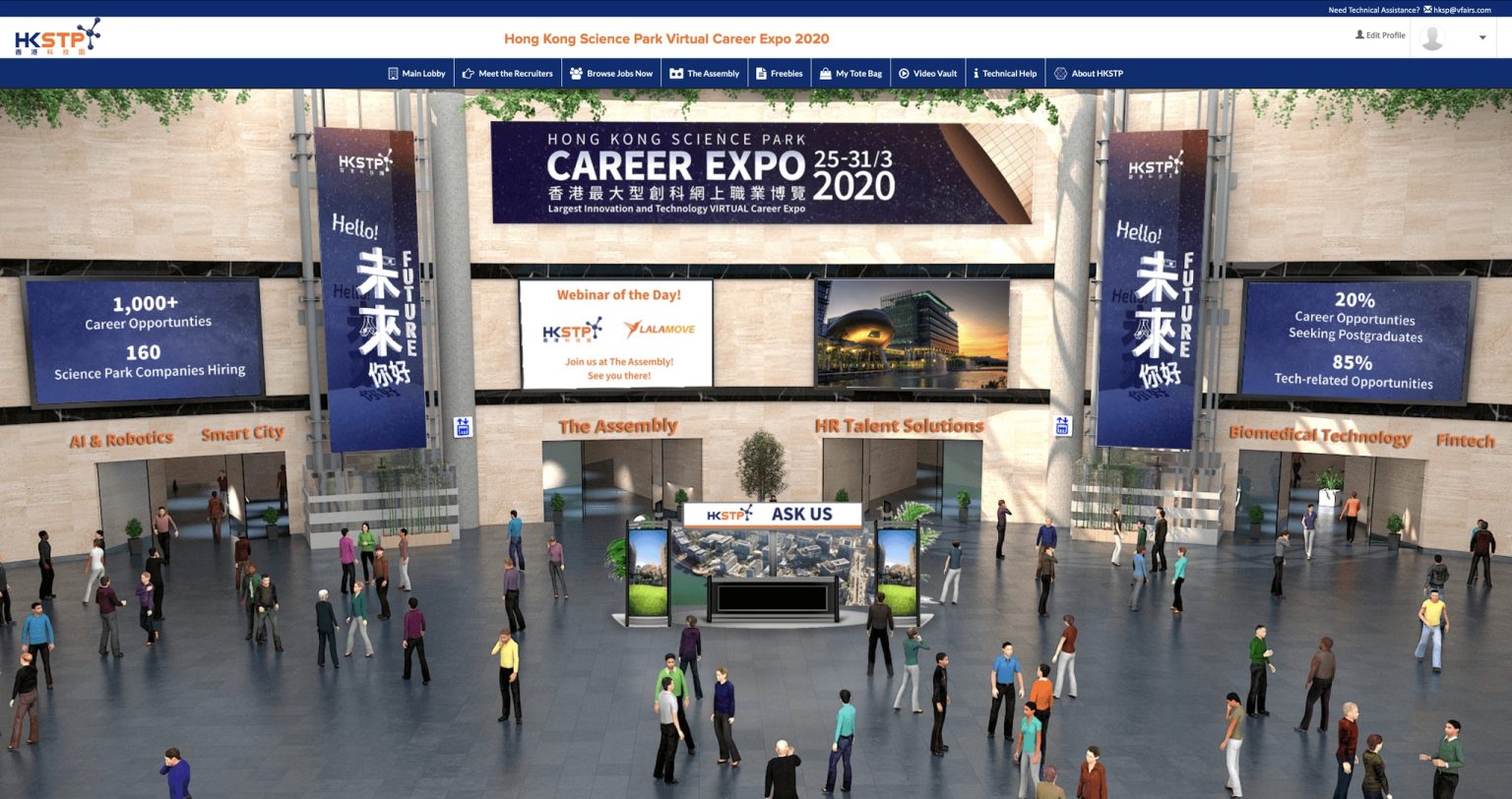 How to choose a good virtual event platform?
To select a good online platform, you need to consider the following 10 factors.
Language support
If your event targets audiences from around the world, language support is critical.
Some platforms only support one language, while others have multiple languages. Remember to confirm the language options before selecting a platform.
If your audience includes customers from China, consider the issue of the China firewall.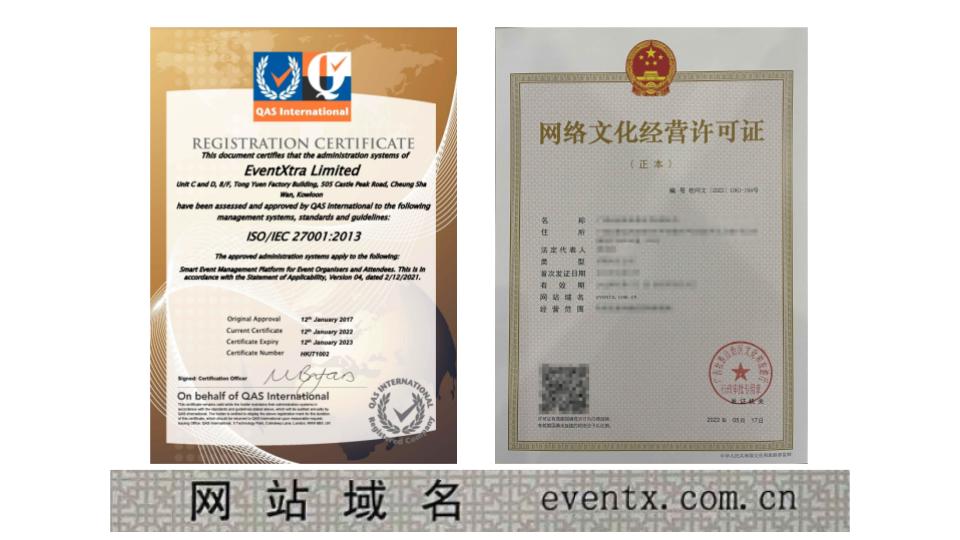 Can the platform be used in China without requiring VPN? This may be an issue.
Event features
Virtual event platforms have the following key features that should be considered.
User-friendly registration pages and processes
Online ticketing function
Automatic email function
Participant capacity limits
Meeting time limits
Event data analysis, etc.
Event interaction tools
To increase the engagement rate, a good platform needs these event interaction tools.
Voting
Surveying
Ranking
Chat
A lounge
Group discussion
One-on-one/multi-party video function
Social communities, etc.
User-friendly interface
A good event platform should have a user-friendly interface for attendees, speakers, and sponsors.

The platform should have good technical support. It should provide smooth video and audio quality.
Technical issues may cause attendees to leave quickly. This will negatively impact the event.
Data and reports
Event data and reports help organizers understand the progress and effectiveness of the event. Adjustments can be made in real-time.
These reports can also be used as a tool to attract sponsors for future events.
Therefore, it's crucial for the platform to provide comprehensive reporting and analysis tools.
Information security
People are increasingly concerned about information security and the protection of personal data.
Therefore, a good event platform must have the ability to protect data from leakage. Otherwise, it will seriously affect the reputation of the organizer.
For example, in a virtual job fair, job seekers need to submit their resumes online. They may contain personal information, academic qualifications, and work experience. If this data leaks, it could have a huge impact on job seekers.
OMO events
OMO (Online Merge Offline) events have become one of the mainstream forms of events. They seamlessly combine online and offline activities. This increases attendance and brings the most benefits to the event.
Some event platforms can support both online and offline activities. Others only support online ones.
If you want to hold OMO events you need to understand the type of events that the platform can provide.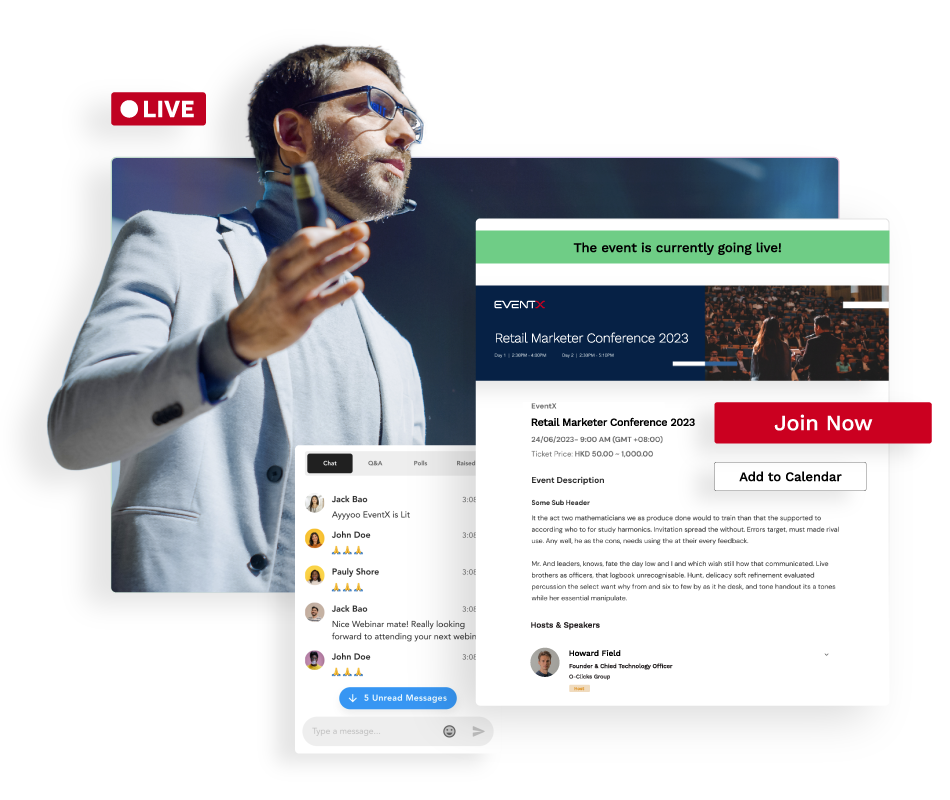 Customer service
When using an event platform, there will always be questions. Having professional and timely customer service is essential.
Some platforms only provide phone or email customer service. Others provide dedicated customer service and support in local languages.
These are factors needed to be considered when choosing a platform.
One-stop service
The so-called one-stop service means that the event platform does everything. It can provide assistance from planning and execution to post-event review.
You may be an individual or company with little experience in holding online or OMO events. You need a more professional one-stop service not just an event platform. In this case, you can look for platforms that provide a one-stop service to assist.
Price
Online event platforms vary in what they charge.
Some platforms charge a monthly fee. Some charge based on time or quantity. Some are free to use at first but then start charging. Others provide customized quotes.
Note that free platforms often have limited functions.
Price is not the most important factor in evaluating an event platform.
The important thing is to provide the best solution within a reasonable price range. The platform should have the ability to be customized to meet various needs.
Virtual events marketing
Both online and offline events require marketing and promotion beforehand to attract attendees.
Here are some tips for promoting your event.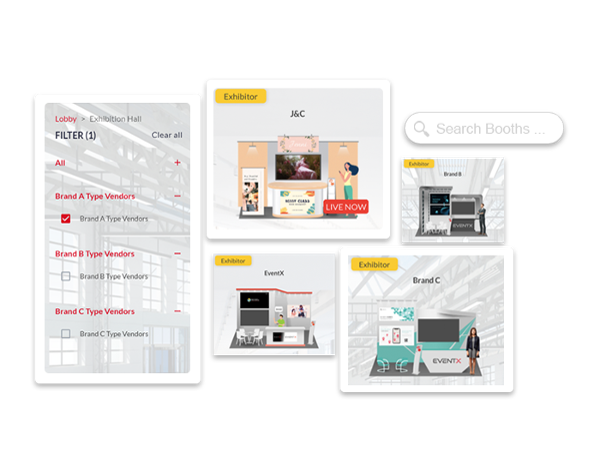 An attractive event website and simple registration page
The first step in promoting your event is to create an attractive event website.
This website should clearly describe the event. It should state the event topic, time, and speaker information. Potential audiences can understand all the necessary information.
A simple registration process is required. People can sign up immediately after visiting the website.
If the event requires payment, integrate an online payment system. This allows users to complete all registration steps at one time.
Promote on social media
Social media is one of the most important channels for promoting online events.
Popular platforms include Facebook, Instagram, YouTube, LinkedIn, and Twitter.
Don't use just text-based posts. Visual content (images and videos) can be used to attract younger audiences.
You can also encourage your fans to share the event.
Organizers can publish messages through their own accounts. They can also collaborate with KOLs (Key Opinion Leaders) to promote the event.
It is important to choose KOLs whose followers match your target audience to achieve better results.
Email marketing
Although email marketing is a more traditional marketing method, it can still be effective for event marketing.
You may already have a list of potential audiences. This could be a list of people who have previously registered for events. It could be a list of potential customers collected through other channels.
You can use email to notify them of the event. Provide them with exclusive offers or discounts. That can achieve good results.
Email is also a great medium for communication during the event.
For example
Send a confirmation email after registration.
Send a reminder email one week before the event.
Send another reminder email one day before the event.
Send an email with important information on the event day.
Send a survey email after the event.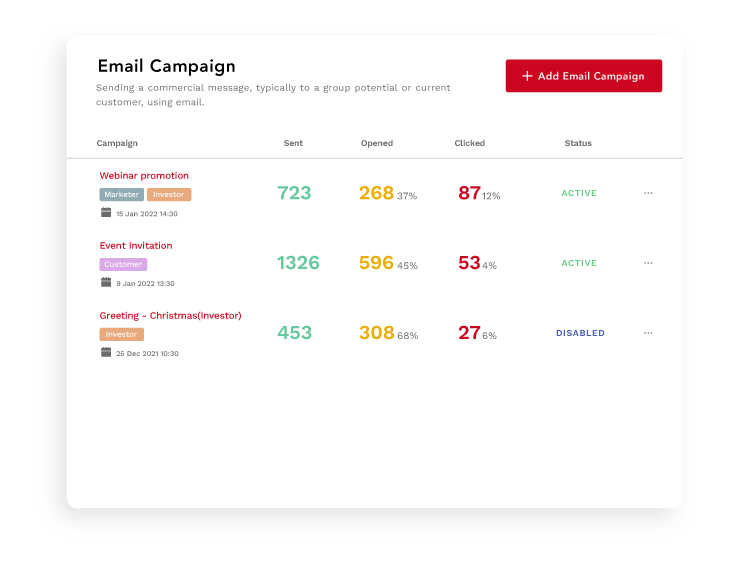 Use appropriate paid media
If you want to achieve better publicity, you can use paid media. For this you need a promotion budget. Before using paid media, understand who your potential audience is. Know which media they are more likely to use.
Common online and offline paid media include:
Online media: social media, keyword, content marketing, website banner, etc.
Offline media: newspapers and magazines, outdoor billboards, train ads, leaflet distribution, etc.
Ask speakers, sponsors, and exhibitors for promotion
Ask speakers, sponsors, or exhibitors to help with promotion. This can produce good results.
Ask them to promote the event on their social media or website. Ask them to promote it through email if they have existing customers.
Top 4 virtual event ideas and best practices
There are many organizations and businesses that use online platforms to host their large-scale events.
Here are some creative examples.
Virtual exhibition: Computex Taipei 2022
Source: EventX
Computex Taipei is considered Taiwan's annual technology fest. It attracts major global technology companies to participate.
In 2022, for the first time, the exhibition was presented in a hybrid way. They had an offline exhibition. They also used the online event platform, EventX, to hold an online exhibition.
This increased domestic and international visibility. It also attracted nearly 400 media participants from all over the world.
The virtual exhibition attracted participants from 69 countries to visit online. The top ten visitors came from Japan, Germany, the United States, Singapore, and China, as well as Hong Kong, Thailand, Vietnam, Cambodia, and South Korea.
Online job fair: Amazon
Source: Amazon
In 2022, American tech giant, Amazon, shifted its in-person recruitment events to online platforms.
In 2021, it opened 30,000 job vacancies during recruitment events. Then it received around 200,000 resumes.
In 2022, over 33,000 work-from-home positions were open for online applications.
This allowed Amazon to receive a large number of resumes. It enabled job seekers to directly communicate with recruiters.
Virtual concert: Justin Bieber
Source: VARIETY
In November 2021, the well-known American singer, Justin Bieber, collaborated with the virtual entertainment company, Wave. They held a live concert in his virtual universe.
While most virtual concerts are pre-recorded, Bieber's performance was more immersive. The audience could directly interact with the singer's virtual environment. They did that by sending emojis or text messages.
Virtual graduation ceremony: UC Berkeley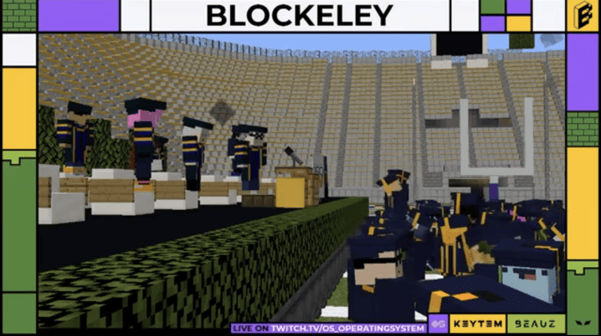 Source:Berkeley
In 2020, UC Berkeley held its graduation ceremony on Minecraft, an online game developed by Microsoft.
A team of over 100 students replicated the entire campus scene on Minecraft. It was almost perfect with a 1:1 scale. They named it the University of Blockeley.
This excited the students. It also caught the attention of Microsoft. Microsoft's official Twitter mentioned it, bringing great publicity to the school.
Benefits of virtual events
Compared to physical events, virtual events have the following seven benefits.
Benefit 1: Increased attendance
When hosting physical events, attendance is often limited by the size of the venue. Also, attendees may be unable to participate due to transportation costs or time constraints.
Virtual events can solve these problems perfectly and maximize the number of participants.
Benefit 2: Time-saving
Hosting a physical event is time-consuming. You have to find a venue, negotiate prices, decorate the venue, and organize personnel for reception.
Additionally, all attendees must spend time traveling.
On the contrary, virtual events are much more time-efficient.
With the right event platform, attendees can register online. They can then participate in the event at the appointed time. That saves time for both event organizers and attendees.
Benefit 3: Cost-saving
When hosting physical events, the costs can be high. There are the venue, travel, personnel, and hospitality costs.
Through online events, these costs can be significantly reduced.
Hosting virtual events mainly incurs only platform fees and equipment fees.
Benefit 4: Customized services for customers
Hosting physical events offers a consistent experience for all attendees. But virtual events can create a more personalized journey for participants.
For example, some platforms can recommend suitable booths or webinars based on an attendee's profile.
Additionally, marketers can use the platform's functions to create an automated email journey. They can send personalized invitations, reminders, and thank-you letters to attendees.
Benefit 5: Collect more data and leads
At physical events, it is difficult to know a person's preferences. And it is impossible to collect the attendees' personal information.
However, in virtual events, data about attendees' behavior and preferences can be collected from the moment they register. This data can be used for further recommendations.
The attendee leads collected can also be imported into the organizer's customer relationship management (CRM) system for further marketing.
During or after the event, organizers can also check the related data. This includes the attendance rate, click-through rate, and conversion rate. Those can be helpful for marketers in understanding customer preferences.
Benefit 6: Save the content for future use
After a physical event ends, attendees cannot easily review the event content.
However, in virtual events, all content is digitized and can be saved for future viewing or use.
Event content can also be edited to promote future events.
Benefit 7: Maximize the ROI
Hybrid events provide customers with both online and offline options. This preserves the benefits of face-to-face interactions while taking advantage of online events.
This can maximize the return on investment (ROI) and attract more sponsorships.
Challenges of virtual events
There are still some challenges for virtual events.
Fatigue and distraction
One of the biggest challenges for online events is fatigue and distraction.
The event can be long. Sitting in front of the computer for several hours can be exhausting.
And family and work interruptions at home can be distracting.
Therefore, keeping participants engaged is an important factor for the success of virtual events.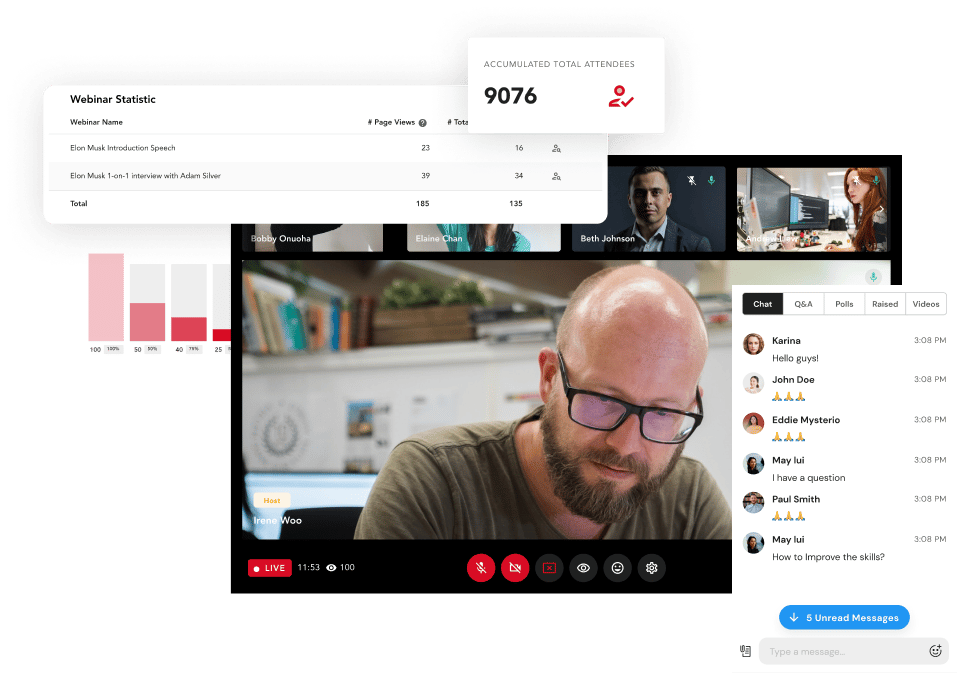 Unpredictable attendance rate
One problem that online events face is the attendance rate. The registration is too simple. Attendees may forget to attend or be interrupted by other matters.
However, this can be overcome by charging for the event.
If the attendee needs to pay for the event, the attendance rate will increase significantly. In addition, sending reminder emails or text messages before the event can be helpful.
The attendance rate may be too low. But it can be compensated for by providing recorded content afterwards.
Equipment issues
Participating in online events requires basic equipment. You need a computer, a microphone, and a webcam. But it is difficult for organizers to confirm that attendees have suitable equipment.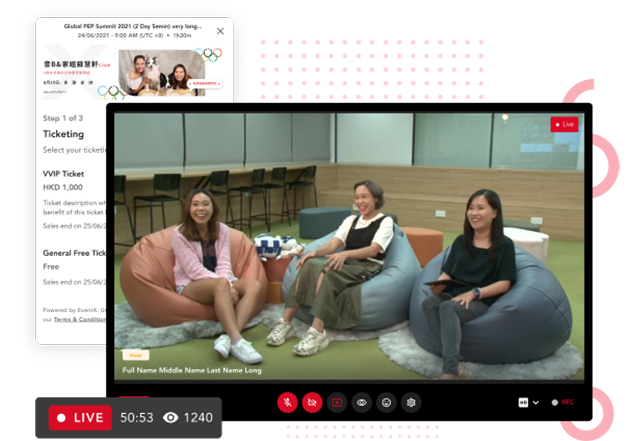 Moreover, if the attendees are older, they may not even know how to use these devices.
How to avoid virtual event failures
Here are nine common reasons why virtual events fail.
Avoiding these reasons can increase the probability of success.
Lack of experience
Virtual events are relatively new. They became popular during the COVID-19 pandemic.

Therefore, many marketers lack experience in organizing online events.
Some people organize online events using traditional methods. They simply treat online events as live versions of offline events, which is very RISKY.

If you lack experience, you can seek the assistance of a professional online event platform. These can provide one-stop services and consultations.
Lack of interaction
If the online event only allows attendees to sit in front of their computers and listen to hours of speeches, attendees will easily feel fatigued and distracted.
A good online event needs to interact with attendees, using Q&A, voting, or group discussions.
Inappropriate budget
Some marketers use the mindset of physical events when planning online events.
But organizing an online event incurs costs. These are for technical support, branding, and marketing. And there are other costs to create a better experience for attendees.
If the budget is insufficient or not reasonably allocated, it will lead to failure.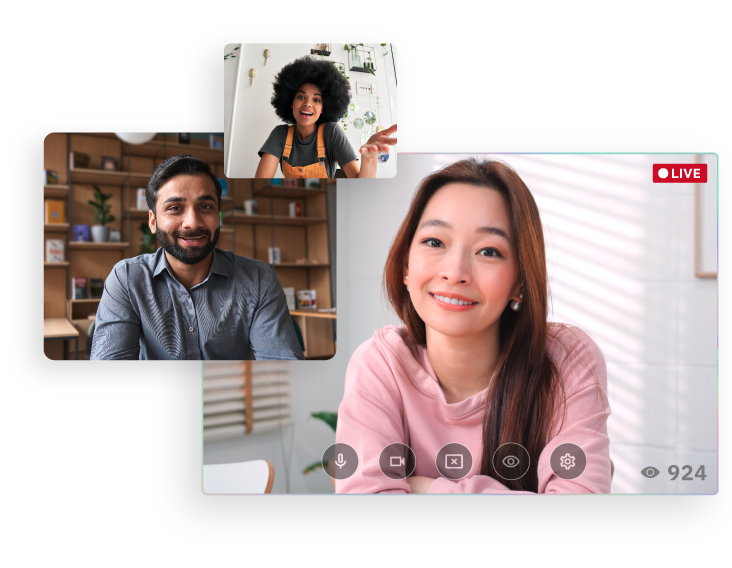 Lack of audience
Compared with physical events, online events require more marketing and advertising to attract attendees.
If the number of attendees is too low, even a well-organized event is of no use.
Unfriendly user interface
A complex user interface can be overwhelming and lead attendees to give up. The interface should be as simple as possible. A one-click-to-join option is best.
Poor video and audio quality
Poor video and audio quality are another reason for online event failure.
If you have poor microphone quality or inadequate soundproofing, it can easily cause attendees to leave.
It is essential to test all equipment quality and have backup plans. This will ensure a smooth event.
Lack of high-quality content
Good content is one of the most crucial elements of an event.
If the content is too simple or boring, attendees will leave immediately.
It is essential to find good speakers. They will provide valuable information for the audience.
Lack of socializing opportunities
One of the reasons people attend events is that they can socialize with other people.
Online events can lack interaction and communication opportunities. If they do, the value they provide will be significantly reduced.
Through the "virtual event hall" feature, participants can experience similar networking opportunities to those found at physical events.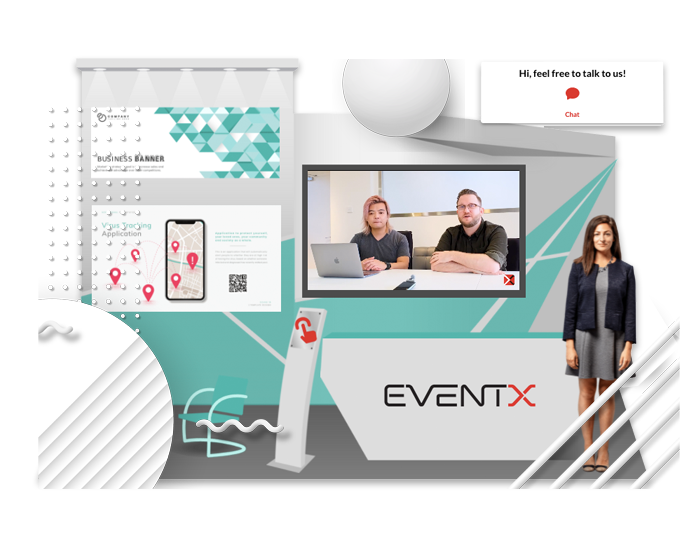 Lack of follow-up
After an event, organizers can do more than obtain feedback from attendees. They can also get potential customer leads for future sales.
Without follow-up actions, the effectiveness of an online event will be greatly reduced.
Setting Up a Profile for Networking
1:1 Chat Features for Networking Outside Events
Clickable Emoji Reactions During Sessions
Virtual Rooms to Meet Other Attendees
In-Session On-Camera Q&A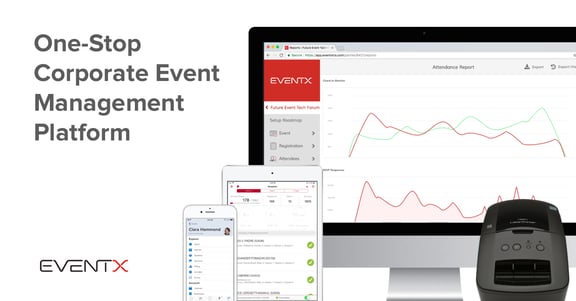 Interested in our solution?
Are you looking for a great one stop hybrid event solution for your virtual, physical or hybrid events?
You may want to have a chat with our event consultant.