How to make your event attendees feel good at your event?
It is important for event organizers to fully engage the attendees and leave them an excellent event experience. All you need is an excellent event app that can help you to interact and also know more about your attendees.
What is an event app?
An event app (or conference app) is an application that provides different tools, helping you to achieve a successful event and also the final business goal. Most of the event apps will simply offer features like agenda, attendee's profile, and messaging, therefore, streamlining the event process efficiently and enhancing attendees' experience before, during and even after the event.
How can we choose the best event app?
Event planning is a complex and ever-changing field, and Event App designers must constantly innovate to keep up with the latest trends. One current trend is the move towards "hybrid events" that combine in-person and online elements. Event planners are also increasingly looking for Event Apps with China capability, as more and more events are being held in China. With so many different factors to consider, how can event planners choose the best Event App for their needs?

There is no easy answer, but there are some important factors to keep in mind.
Nowadays, there are too many event apps on the market, how can we choose the most suitable one? We have picked the 7 best event apps for you.
7 best event apps you should not miss
(Below event apps are listed in no particular order)
7. Eventmobi | A global event app
EventMobi would be a good choice for your international event as they had worked with over 11,000 clients, providing a total of 26 languages. Apart from the basic features like registration, live polling, and networking, they also offer functions like Event Gamification. The organizer can set some challenges for the attendees. Points will be given after the attendee has committed a mission so to make the event more fun!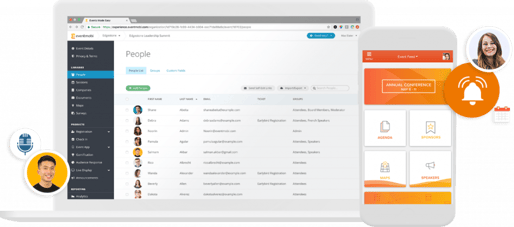 Source: Eventmobi Website
Key features
Event registration
Event networking
Event gamification
Appointment booking
Polls & surveys
Pricing: Available on request
A free trial is provided.
6. Whova | A reward-winning app

Whova, a top event app that had won the Best Event App at the Event Technology Awards, helps organizer connect with all attendees easily. Their products have been used by global enterprises like America Express, HSBC, Ford, IKEA, etc. It offers a comprehensive professional profile so that people can view other attendee profiles before the event and meet outside after the event. Thus, an organizer can also request for sponsor banner ads so to gain more impressions.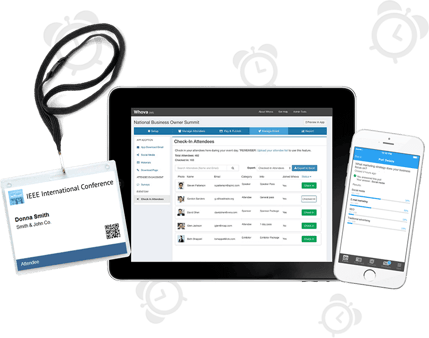 Source: Whova Website
Key feature
Personal agenda
Announcements
Live Polling
Business card management
One-on-one chat
Sponsor Banner Ads
Pricing: Available on request
5. Aventri | An end-to-end event app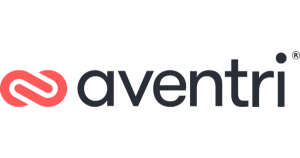 Aventri is an event app that is designed for different types of events like conferences, trade shows or meetings. They can help organizers to have a better understanding of their attendees. The organizer can get a comprehensive report on attendees' app usage, session attendance, and connections made. Besides, Aventri can help the organizer to send notifications automatically to attendees based on their preferences or location.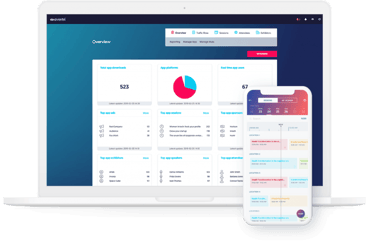 Source: Aventri Website
Key feature
Session Agenda
Speaker
Activity Feed
Messaging
Networking
Floor Plan
Exhibitors
Pricing: Available on request.
4. Eventee | Event app with beautiful design

Eventee maintains a beautiful design of the app and it is user-friendly enough for the organizer to create their event in less than 10 minutes. They have integrated with Twitter and Instagram therefore while the attendee has posted something related to the event will be shown on the app too. Users can enjoy every agenda planning as they can also create their plan on EvenTee.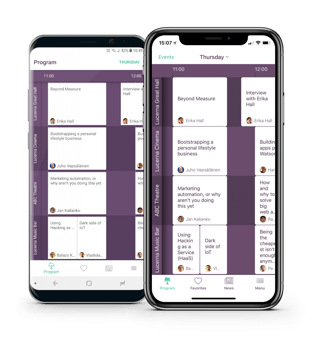 Source: Eventee Website
Key feature
Agenda
Live feedback
Newsfeed
Live question
Live polls
Networking
Integration with ticketing systems
Information cards
Pricing:
A basic plan for free
Premium plan USD$499/event
Enterprise plan USD$699/month.
A free trial is provided.
3. Superevent | A free download app

Superevent is suitable for companies that want to hold a small event. They provide all basic features for free to those who will organize an event with 50 attendees. The more important thing is they are also available on all devices, you can manage events no matter using Android & IOS system, on tablets, phones or desktops too.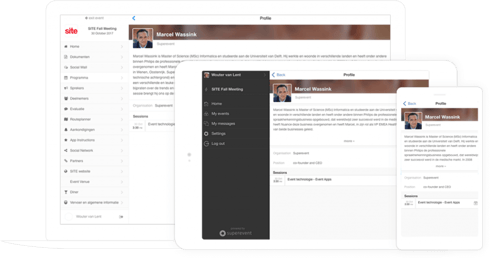 Source: Superevent Website
Key feature
Social wall
Messaging
Q&A
Voting
Push notifications
Pricing: Free version provided.
premium plan EU€ 299 up
2. Attendify | A user-friendly event app

Attendify provides an easy-to-use event app for both event creators and attendees. Event creators can set up the app quickly and all you need to do is drag and drop. Then, you can encourage connections with attendees by offering them app features like agendas, tracks, speaker bios, maps, sponsor lists and even more.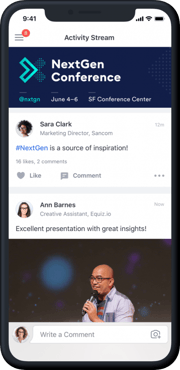 Source: Attendify Website
Key feature
Introduction
Photos
Quick polls
Private Messages
Notification Center
Pricing: USD $999.00 per year
A free trial is provided.
1. EventX | A one-stop event app in APAC

EventX offers full-stack event management solutions which make your event simple and impactful. The organizer can set up the event quickly via the app builder. To interact with attendees, organizers may maintain a live Q&A section with the attendees through the app. If you want to organize an event in China, EventX will be your best choice – The app is now available on the Huawei app store and supports the Chinese language.
Key feature
Event agenda
Business card scanning
Notification centre
Sponsor List
Live Q&A, Polling
Pricing: Freemium
Multiple platforms
EventX mobile App exists on iOS, Android and WebApp. It fits for physical, virtual and hybrid events.
Global reachability (China, outside China)
If your event has attendees come from all over the world, including China and outside China. It is important to have a one-stop event solution for your event. In China network, Facebook and Google service are prohibited. EventX's one-stop solution can help to solve this problem. EventX Solution natively supports China and the rest of the world. Its Event App is hosted on Apple Store, Google Play Store and Huawei App Store.

Whether it is applicable to hybrid events

EventX event app can use for physical events, virtual events and hybrid events. Its interaction module allows attendees to interact at the same event.

Industry use cases

There are many different use cases and past references across different industries.


Meet attendees online when we can not gather physically these days
Let EventX empower you and your event with end to end virtual event solution, you are able to entertain attendees 24/7 from all over the world.
Q&A
Q: What is an event app?
A: An event app is a mobile application that helps attendees manage and connect with events. Some features of an event app may include the following:
Ability to create a calendar of upcoming events and manage registrations
Ability to communicate with other attendees and organizers via chat or messaging
An integrated map that shows the location of all nearby events
Q: Why do we need an event app?
A: There are a number of reasons why an event app would be useful. Firstly, it could be used to keep track of all the events that are taking place in a given area. This would allow people to easily find information about any upcoming events that they are interested in. Additionally, the app could be used to book tickets and make reservations for events. Finally, it could serve as a way for people to connect with other attendees of events.
Q: Why event app is important for a hybrid event?
A: Event apps are becoming more and more popular as a way to manage and organize events. They allow people to easily create, manage and attend events with the help of a centralized location. This makes it easier for organizers to keep track of attendance and ensure that everyone who was supposed to be at an event is there. Additionally, event apps can help participants connect with each other outside of the traditional setting of an event. This can be especially beneficial for groups that might not ordinarily interact in person.
Interested in our solution?
Are you looking for a great one stop hybrid event solution for your virtual, physical or hybrid events?
You may want to have a chat with our event consultant.