Generate 7X leads from your virtual events
Let webinar marketing be your additional channel to acquire quality leads.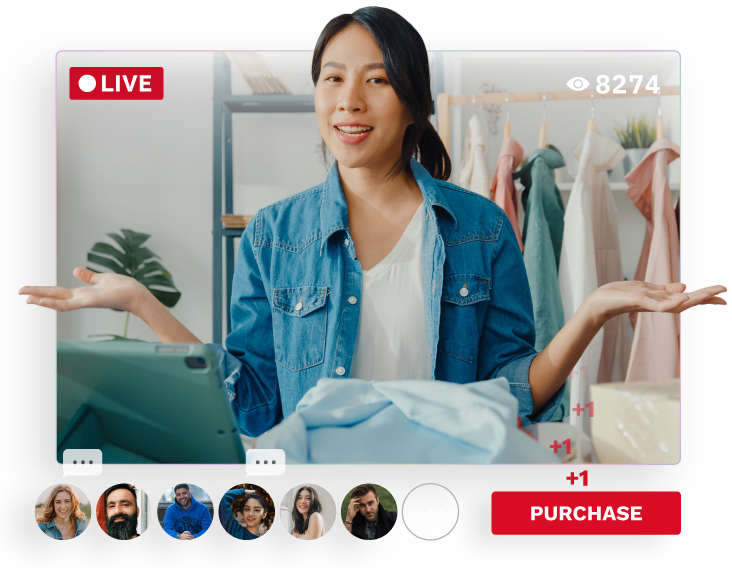 How does webinar marketing help you?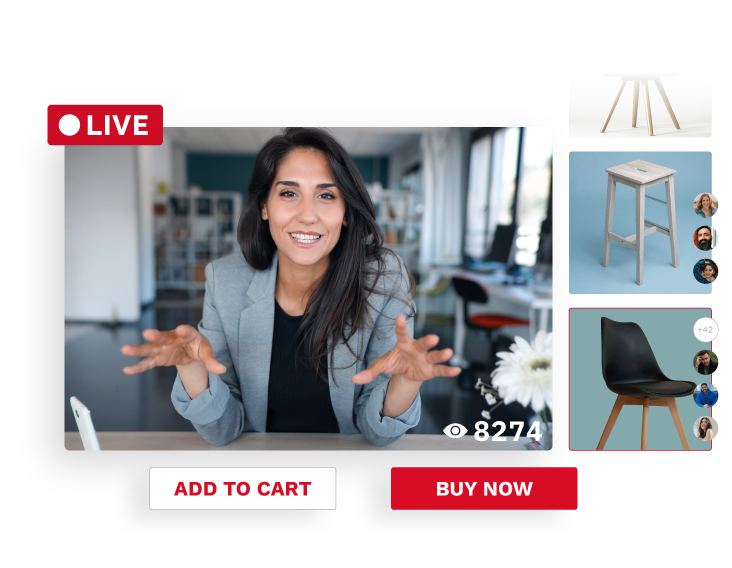 Control the time of converting a lead to a customer
Accelerate your sale pipelines with webinar marketing. Everything is under your control now.
Convert your clients within one or two hours of your webinar
Have full control over the full funnels using webinar marketing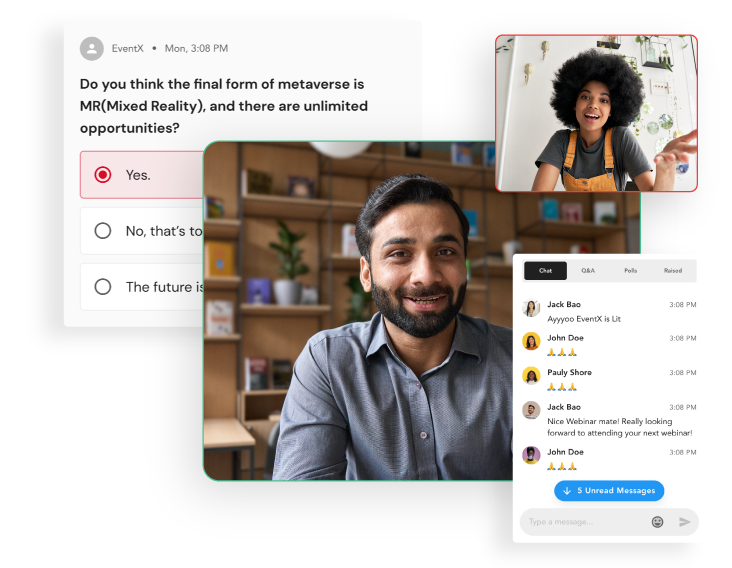 Interact with potential clients instantly
One of the perks of webinar marketing is the speed of communication!
Ask your clients questions with polls, chats, and Q&A
Get responses instantly from your clients to understand their thoughts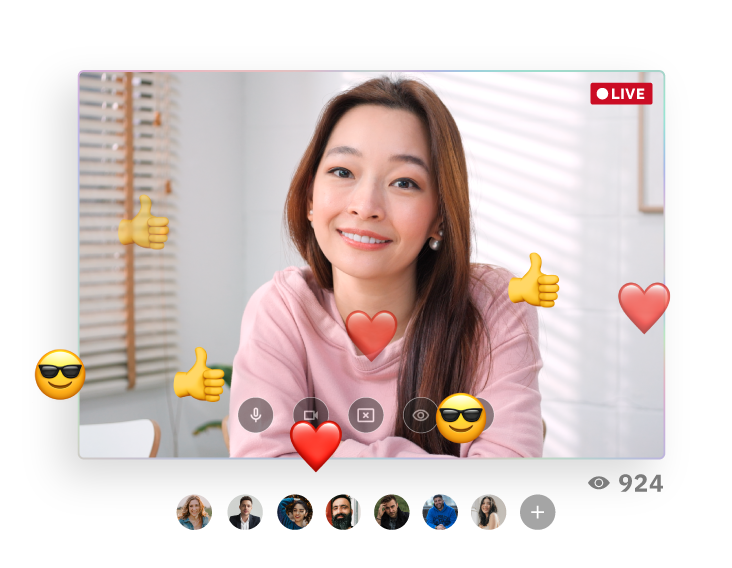 Add human-touch to your brand
Build relationships with your customers with webinar marketing to stand out from your competitors.
Increase customer loyalty
Make your brand more unique and humanized
Solutions
EventX offers a wide range of event organizing service for you. From online to offline, you are all covered!
We are really happy about the platform. The platform fulfils our expectation for organising the exhibition and bring the real feeling of expo for exhibitors and visitors. Besides, it is an easy-to-use platform which can help our exhibitors build-up booth and registration easily. Thank you very much for your team working hard to make us a successful exhibition.
Ryan Phan
Marketing Manager | Reed Tradex
Events anywhere, anytime, for anyone.
Sign up now to host unlimited events for free until 31 Mar, 2022.
Sign Up for Free