Identifying the target market is crucial as all the information needed will help you create a better event that caters to specific needs. This helps whether you're lending your services as an event planner or whether you're assigned to plan your company's upcoming event.
Getting into the headspace of your target market is crucial to a successful event. Let's discuss the different ways to help understand the target market for your event.
1. Research The Event Planning Industry
Research past events to understand which events are popular among planners. This may include weddings, corporate events, social events, and trade shows. Researching the event planning industry is an important step for event planners because it provides a comprehensive understanding of the industry, its trends, and its challenges.
Research can improve the quality of services offered, help stay ahead of the competition, and identify gaps in the market. This information can be used to develop a unique value proposition and differentiation strategy to make efficient marketing efforts.
Since the event planning industry is regulated, there are various industry standards that event planners must adhere to. Researching similar events can also create a standard that ensures that the next event follows these regulations and standards and, in turn, offers high-quality services.
2. Identify Potential Clients
You should identify potential clients for each type of event. For example, potential clients may include engaged couples or their families for weddings.
Potential clients may include businesses, trade associations, and nonprofit organisations for corporate events. The following are the reasons why identifying prospects is important:
Customised Services
By identifying potential clients, you can customise the services of your event planning business to meet a client's specific needs. Clients have different preferences, requirements, and budgets, and this helps you plan out accordingly.
Efficient Funneling Of Resources
Focusing on potential clients also helps funnel resources to a specific target audience. This includes time, money, and effort. A great example is if you notice that most kids love fog machines at their birthday parties, you can invest in a fog machine for multiple events.
Targeted Marketing Efforts
Identifying potential clients also helps develop targeted marketing campaigns that are more likely to resonate with their audience. This includes targeted advertising, social media campaigns, and email marketing.
3. Analyse The Needs Of Potential Clients
As an event planner, analysing the needs of potential clients is a critical step in creating successful events that meet their expectations. Here are some steps you can follow:
Start With A Conversation
Begin by having a friendly conversation with your potential clients to understand their vision, preferences, and goals for the event. Listen actively and take notes to ensure you clearly understand their needs. You could even go as far as have a note-taking system by plotting out information like their preferences or colour theme.
Ask Open-ended Questions
Use open-ended questions and help them communicate their needs. These questions can include, "What is the event's purpose?" or "What is the budget?" Ask them to be more specific and give as many details as possible to help them picture their thoughts.
Ask About Their Motivations
As your clients answer, you can piece together what they have envisioned. You could then ask about their motivations and why they want a successful event. Understanding their motivations allows you to get a picture of what is usually on people's minds when thinking of a specific event, and this can help you with your event marketing campaigns.
Identify Specific Requirements
Clients have specific requirements and requests that are important to them. Ensure you emphasise this, as this usually makes or breaks their expectations of the event. This can include the type of venue, catering, entertainment, decorations, and any other specific needs they have.
Communicate Clearly
Communicate your plan clearly to the client to ensure they are aware of what you will deliver. If any changes or adjustments are needed, they must be aware of these.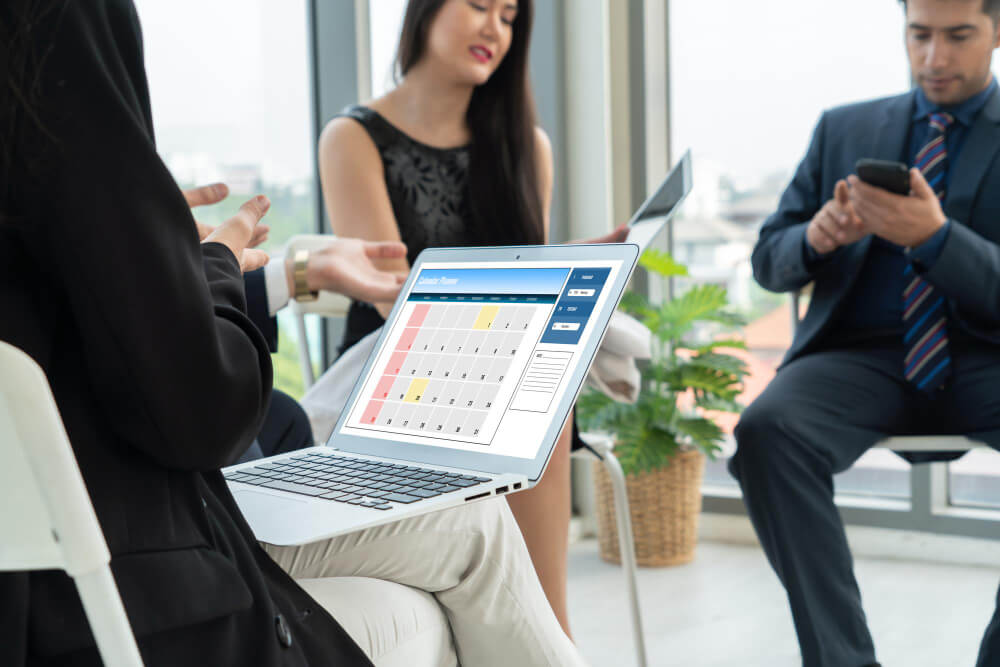 4. Develop A Marketing Strategy
Once you have identified your target market, develop a marketing strategy to reach potential clients. This may include advertising, social media marketing, and networking with other professionals in the event planning industry.
Use Social Media
Use social media platforms to promote your event and engage with your target audience. Start by creating a social media strategy and developing engaging content to accompany it. Using targeted ads is also helpful in reaching and resonating with your audience.
Use Email Marketing
Use email marketing to reach your target audience and promote your event. This includes building an email list, creating engaging email content, and using automation to send reminders and follow-ups. You can email past event attendees to check their interest in corporate events, such as trade shows.
Use Influencers
Collaborate with influencers who can help promote your event and reach a wider audience. Influencers have a large following and your audience will more likely know about your event through them. Develop a partnership with these savvy social media gurus and incentivise them to help promote your event.
Leverage Partnerships
To promote your event, leverage partnerships with other organisations, businesses, or individuals. Identify potential partners, develop a mutually beneficial partnership, and use their networks to reach a wider audience.
Measure Results
Measure the results of your marketing efforts to determine the success of your campaign. Track key event performance indicators like attendance, engagement, and revenue. Adjust your marketing plan as needed.
Conclusion About Target Markets For Event Planners
Identifying your target audience is the key towards a successful event. You can also use event management software to help you plan out your needs, be it a virtual, in-person, or hybrid event.
Frequently Asked Questions About Target Markets For Event Planners
What Are The Types Of Target Audience For Events?
You can define your target audience on different attributes. Examples of these attributes are gender, age, education, and income.
How To Attract Your Target Market To Events?
The most common way to attract your target market is to use social media to tell stories and create buzz for your event. Another is to network on similar events, as most attendees will likely be interested in related events.
How To Identify The Target Market For Events?
One simple way to identify your target market is to look at past attendees at similar events. Those attendees are likely the target market for your event.
Why Are People Interested In Event Planning?
As an event planner, it's easy to explore your creativity. Turning your idea into reality, from concept to execution, is a fun learning experience.