4 Must-Read Tips On Planning An Event Timeline
The event planning process can be overwhelming, even for experienced event planners. There are just too many factors to consider.
You have attendees, event registration, marketing strategies, and event sponsorship, not to mention virtual, hybrid, and purely in-person events with varying needs.
You're saying: I get it. It's complicated. But how do I plan an event timeline? I can't predict the future, can I?
Stop and smell the roses for a while. Breathe, and don't let your head spin over things that won't likely happen in the foreseeable future.
Event timelines help ground your thoughts and plan a successful event. We'll teach you how to plan one and offer tips on which aspects of your event to focus on.
When Should You Plan An Event Timeline?
Let's get a few things out of the way: Your event timelines won't be much help unless there's enough time until the event starts.
There isn't a clear-cut answer as to when to create an event planning timeline. It ultimately depends on the type of event you wish to hold.
Is it a big or small event? This matters because larger events may need up to 12 months to plan. In addition, you'll have to book large event venues and hire the right entertainment built for your event.
Meanwhile, six months will suffice for small events such as corporate meetings or workshops.
It's an altogether different ballgame as well when discussing virtual events. You may need to dedicate at least 12 weeks, particularly if you haven't found the right production partners to help you realize your vision.
Feeling the pressure? Don't give up just yet. It's entirely possible to plan an event on just a short timeline. But generally, the more time you have, the more leeway there is for you to go beyond just the fundamentals.
How To Plan An Event Timeline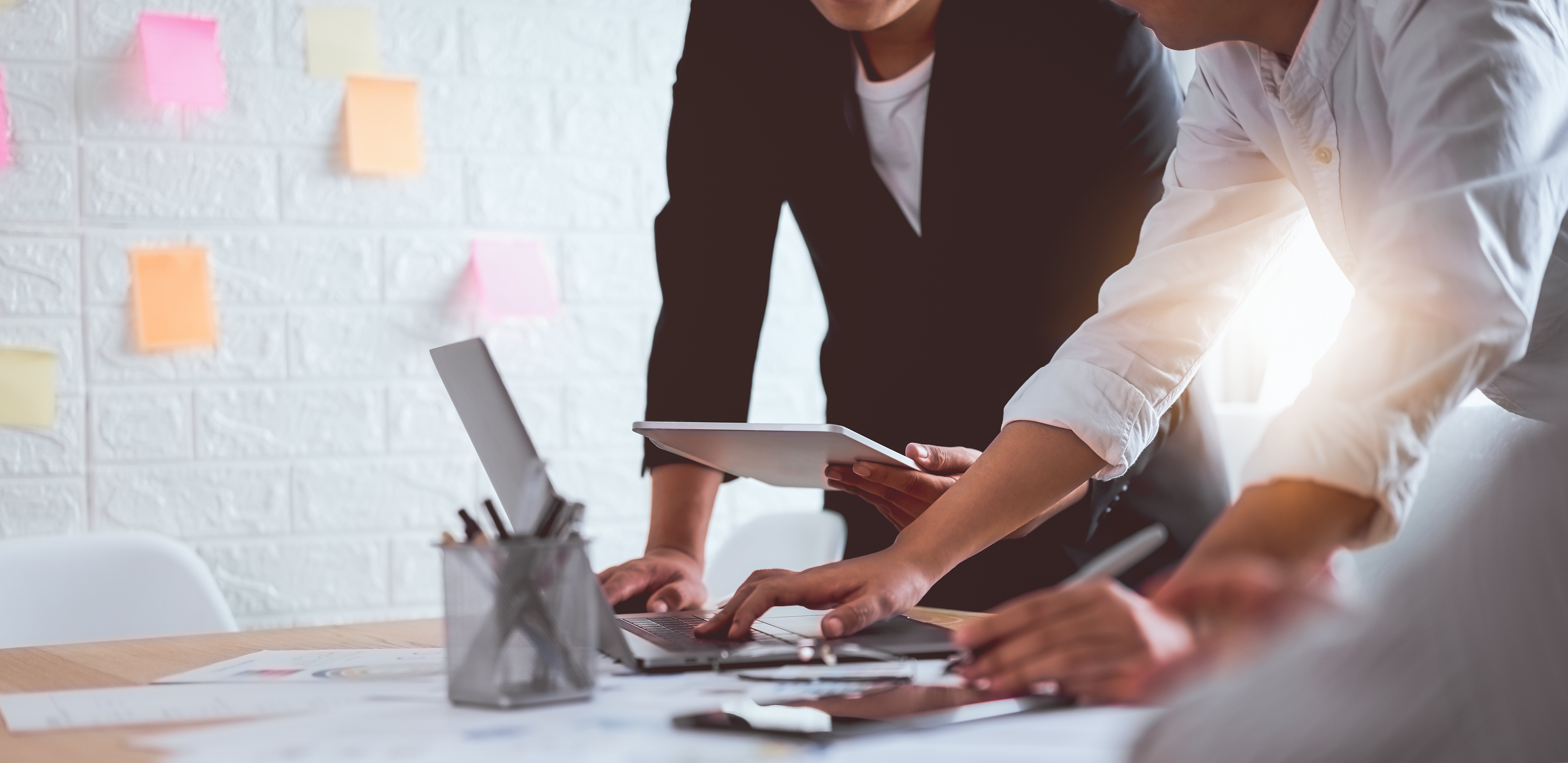 Now that we've gone through some estimates of event timelines, let's get to the nitty-gritty of planning them:
1. Start With The Critical Matters
When you start drafting your event timeline, start with aspects you can't go without. These vital pieces of your event should be kept from being modified or rescheduled.
Here are some examples:
One of your keynote speakers is running on a tight schedule and heading to your industry conference. They need to be at the airport by 9 PM. This means they must have finished speaking at your event by 7 PM or earlier.
Your corporate caterer informs you that food and beverages can be served only from 9:00 AM to 1:00 PM.
You need to find an audio-visual production company to assist with your event's entertainment.
Always start with non-negotiables such as these because they're already pre-defined. You don't have the freedom to play around with them compared to non-event essentials.
2. Think About Your Partners, Vendors, And Sponsors
Once you're done dabbling into your non-negotiables, move on to your partners, vendors, and sponsors.
Event suppliers are at the heart of your event. They bring it to life. The only way to do this is to schedule them in your event planning timeline.
The good thing is your vendors have a rough idea of how much time they need to make your dream event a reality.
You can consider these examples when drafting your event timeline:
Ask your event caterer how much time they'll need to serve a full-course meal for 200 participants. Plan your event according to this timeframe.
Ask your event audio-visual company how long it will take them to set up equipment, test the screens, arrange the wiring, etc. You should also see that they show up at the venue on time.
Remember that your partners' timelines could also affect your event's budget. For example, you have already booked the venue on a specific date.
But you realize one of the vendors has to set up the night before the event. This means you'll need to fork out more money to rent the venue, as you'll need access to it much longer.
3. Create Multiple Timeline Drafts
Event planning is a creative process, and there are bound to be ideas from all angles. Don't just start with a single draft. Instead, create multiple ones which you can share with your team and have them review.
Remember that you won't get it right the first time - it's completely acceptable. Have several event planning timeline proposals aligned with your event goals and objectives.
Another critical aspect of event timelines is predicting the unpredictable. As you draft a plan down to the tee, roadblocks are bound to happen.
For example, your event venue couldn't finish clearing up the conference room in time for your event. Or, a keynote speaker accidentally goes over time.
Plan the unexpected by creating room for movement. This allows you to keep calm, cool, and not stressed out in case these things happen.
4. Make Sure Key Stakeholders Know The Timeline
Once you finish your event schedule, send out the timeframe to all your stakeholders and allow them some time to give feedback.
Listen to what they're saying. Have they identified some pain points that you weren't able to? Will some suppliers need more time than what you've allocated them? Do the dates and times line up?
Make the necessary adjustments as needed and be flexible in accommodating unforeseen changes.
What Should Be Included In An Event Timeline?
Now that you know the basics of planning event timelines and how far out you should be planning, let's talk about the content of your event timeline.
When Your Event Is Six Months Away
Define Goals
Start the planning process by considering your event objectives. Choose the type of event you wish to hold, figure out what it will look like, and determine your audience attendance.
You can decide on a hybrid, in-person, or virtual event with these questions. When you have a set of goals to guide you, your team can follow feasible goals to guide them.
Delegate Roles
With so many people involved in planning an event, not knowing roles and responsibilities can create confusion.
So, it's vital that you delegate tasks and clearly define what each person should do. This way, everyone is on the same page, and they know what deadlines they need to meet.
Set An Event Budget
A successful event wouldn't be complete without setting a budget. This prevents overspending and allows you to determine which costs to cut back on.
Choose A Venue And Virtual Event Platform
Setting the venue is critical to any event planning timeline as it helps you secure the dates for your event.
The same applies to virtual platforms. You should be able to choose an event management solution that meets your event needs.
Start Event Marketing
Event planning wouldn't be complete without promotion and marketing. Use different strategies when spreading the word about your event.
Think about your target audience and figure out which spaces they frequent. It is a good idea to build a functional and easy-to-use event website where people can register. Then, promote your event on various marketing platforms.
When Your Event Is Three Months Away
You should have finished with event promotion and budgeting around this time.
Three months from your event, you should begin shifting focus towards choosing an event registration software, booking remaining vendors, and furnishing your presentations.
Setup Event Registration
Registration is the first point of contact between your event and attendees. It should give them a positive first impression. How? By making your registration as seamless as possible.
Offer promotions and incentives such as early-bird tickets for early registrants. Follow up with your attendees through email if they fail to completely fill out the form.
A simple event registration can streamline your event planning process like never before.
Book Remaining Partners And Vendors
Event planning timelines wouldn't be complete without caterers and other partners. Three months before the event begins, start scouring for vendors who fit with your event's objectives. Then, finalize them before the three months are up.
Tip: Book vendors as soon as possible. You'll have a competitive advantage over other event planners who also need them.
Get Speaker Biographies And Details
Don't wait until the event date to finalize speaker biographies and details. Run with your speakers on what they should do for their presentations. Make sure they already have a set of topics and discussion points prepared.
Create Emergency Plans
Earlier, we mentioned the importance of expecting the unexpected. This translates to creating emergency plans to protect your attendees and speakers should natural disasters or other unforeseen outcomes hit.
When Your Event Is One Month Away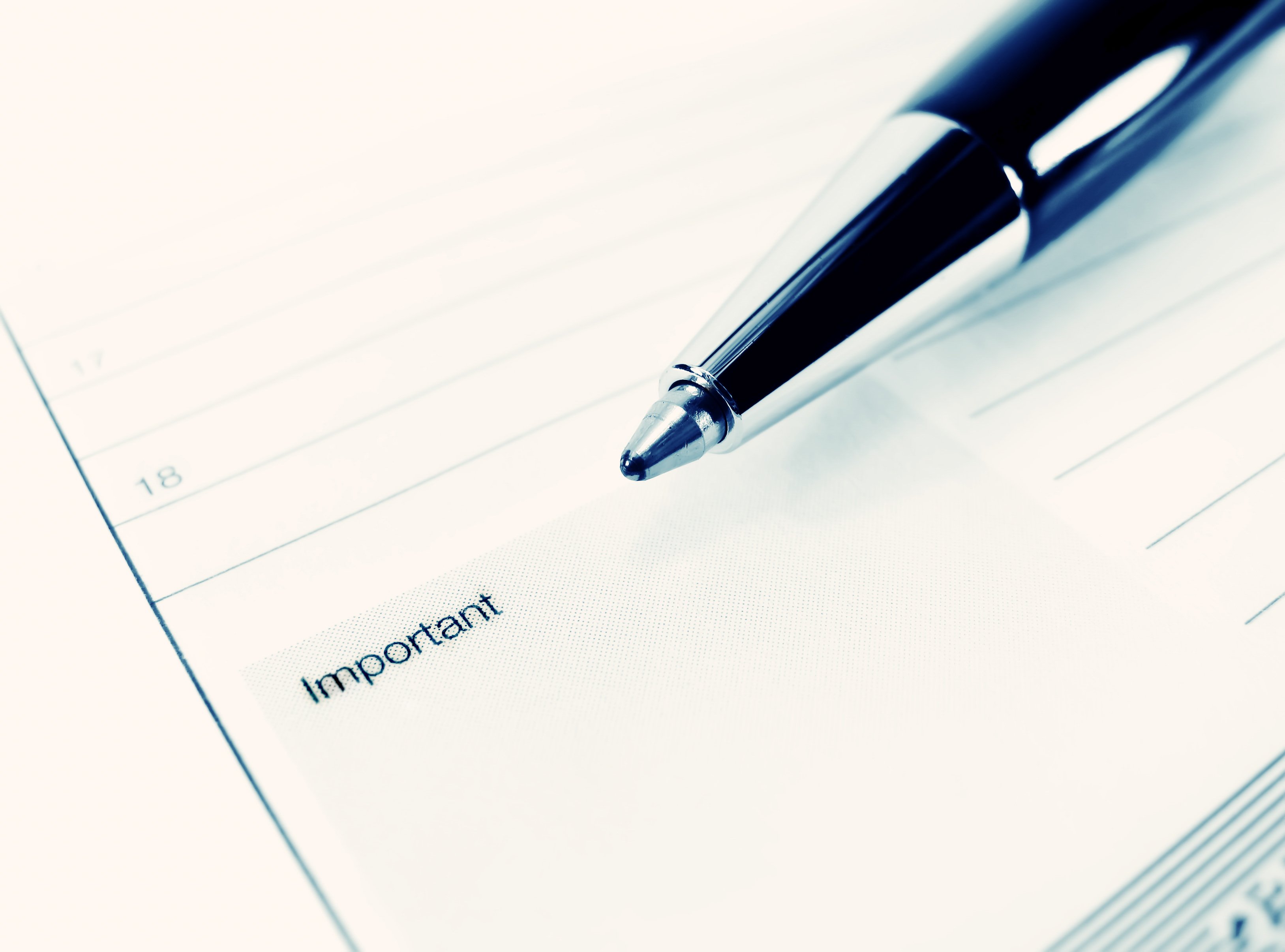 Only one month to go till the start of your event. By this time, much of the planning and vendor hiring should have already been done. All there's left to do is to ensure everything runs smoothly.
Make Sure The Catering Order Is Correct
This is as straightforward as it goes: Call your event caterer and ensure they can deliver on the agreed plans.
Once you take care of the event registration, give your caterer a final guest list or headcount so they can make the necessary preparations.
Check In With Your Vendors
Event vendors and suppliers come in many shapes and sizes. There's the venue provider, designer, audio-visual production, and marketing team - the list is endless.
If you still need to, check with each vendor and finalize previously-discussed plans with everyone.
It may also be necessary to adjust accordingly. For example, your venue provider may not allow you to set up the event one day in advance. Or, your equipment provider may not have the fog machine you want.
Confirm details with all of them to ensure everything is smooth sailing on the day of the event day.
Keep Attendees And Event Staff In The Know
Your staff and attendees should be informed of what they should do during the event day.
Keep them posted and let them know of any changes, if necessary. For instance, you could provide attendees with instructions on accessing the event. Meanwhile, you can rerun your staff's roles and responsibilities.
Conclusion About Event Timeline Planning
You can only hold an ROI-driven event by first going through the motions of planning a timeline.
Events are a big deal, no matter the scale. Proper planning is key to delivering your attendees' and guests' expectations.
Are you looking for virtual event management software? EventX's event solution can take your virtual and hybrid events up a notch by driving more attendees and improving your event's conversion rates.
Click here for a demo of our virtual event software, or contact us for more information.
Frequently Asked Questions About Event Timeline Planning
What Is An Event Timeline?
An event timeline is a chronological checklist of all the steps in planning an event. Event timelines can be planned long-term and on the day of.
When Should I Begin Event Promotion?
It would be best if you started promoting your event at least 2-3 months before it starts.
How Long Is An Event Planning Timeline?
An event planning timeline should cover at least 4-6 months.
Do I Need Sponsors For A Small Event?
It depends. Many events benefit from a sponsor. Sponsors can help raise funds and open opportunities for networking. But a sponsor may not be necessary if you're holding only a small event, like a corporate meeting.
Interested in our solution?
Are you looking for a great one stop hybrid event solution for your virtual, physical or hybrid career fairs?
You may want to have a chat with our event consultant.