Are you looking for a webinar platform for your next virtual event? Do you want to try out the platforms and see which fits your preferences better before paying for the premium version? If so, we're here to help you out with our recommendations of 10 free webinar software.
Webinar platforms have come to the forefront in the last couple of years due to the sudden shift in how events are being run and organized. What would have been a live seminar at a physical location had to be organized as a webinar instead to abide by the safe distancing guidelines.
Many webinar software has also innovated their features and platforms to stand out from their competitors. As such, not all webinar software is equal and it might be confusing to choose one from so many in the market. In this article, we'll give you a brief outline of 10 free webinar software and their features to help you make a more informed decision.
1. EventX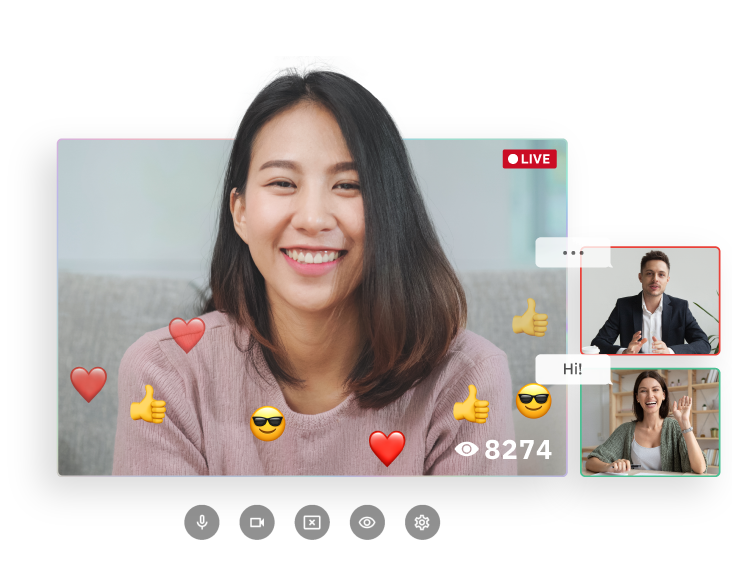 EventX's webinar software prides itself on being a platform that is designed for engagement, event planning, and lead generation. Its free webinar software, EventX Lite, is a multilingual platform that offers basic features including a networking lounge as well as interactive tools like polling, Q&A, and chatrooms for up to 100 webinar attendees for a maximum of 2 hours per event.
Its EventX Pro software, starting at US$79/month, unlocks the custom registration forms and event analysis features. It can also accommodate up to 72 hours per event. Additionally, you may top-up to host up to 300, 500, and 1000 webinar attendees.
EventX offers the added benefit of an all-in-one stable and secure event management solution.
2. Livestorm
Livestorm is a video engagement platform that can be used to host webinars. Its free trial offers various features so you can try them out before deciding on a webinar platform. Features include Q&A, chat, polls, easy screen sharing, the embedding of forms, automatic email reminders, participation & analytics reports, and more.
The free trial allows you to host unlimited webinars of up to 20 minutes with up to 10 attendees per event.
Livestorm also has a premium plan with more features and allows for longer event durations as well as more speakers.
3. Google Meet

Google Meet is a simple-to-use, free webinar software that you can utilize to host webinars of up to 100 attendees. With built-in features like screen sharing and chatbox, it is a go-to platform for webinars that are minimalist and only require basic functions. The platform allows any Google account to start a video meeting for 10 participants for up to 60 minutes for free. It makes an adequate platform for event organizers to test/rehearse with a small group of attendees.
The advantage of using Google Meet is that it is a cloud-based platform, so it is accessible via your browser. No installation of any applications is needed.
4. Youtube Live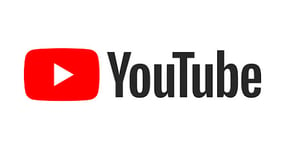 Although this may not be a platform that people think of when hosting webinars, Youtube Live is part of Youtube's event creation tool that allows you to live stream to unlimited attendees and even publish your video afterward for free.
If you don't want your webinar to stream publicly, you may also book and unlist your webinar so that only those with the link will have access to it. Although Youtube Live does not offer as many engagement features as other webinar platforms, it does have a live comments feature and you may also embed the video on your own website.
5. Zoom
Zoom is probably the webinar software that many are familiar with. It is one of the most commonly used platforms for online meetings and classes since the start of the pandemic. Its easy-to-use features include screen sharing, group chat, personal chat, and a virtual whiteboard.
If you're interested to try out the platform, Zoom offers a free 30-day trial for its Zoom Rooms. When you sign up for the trial, you can expect one of their product specialists to get in touch with you. The specialist will learn about your requirements, answer any questions you may have, and discuss how the platform can help you and your organization. If the platform meets your requirements, you may sign up for the Zoom Webinar platform for $690/year/license.
6. ClickMeeting

ClickMeeting is a browser-based webinar and online meetings platform that allows you to host webinars for up to 1000 attendees using its premium plans. However, it does have a free plan which lets you explore features such as presentation mode, screen control, whiteboard, Q&A, and breakout rooms.
In its 30-day free plan, you'll be able to host up to 25 attendees and record up to 30 minutes of your webinar. Other price points offered by ClickMeeting include its Live Plan which starts at $25 and its Automated Plan which starts at $40/month.
7. Zoho Meeting

Zoho Meeting provides 15 different price points, depending on the type of event (whether it's a meeting or a webinar) you're hosting as well as the number of attendees. The price points range from $0 to $360 per month.
Its free edition has a 30-minute time limit but can accommodate up to 100 attendees. With this edition, you'll be able to customize registration forms, access webinar analytics, and share files. Other features include emoji reactions, advanced chat, screen sharing, polls, Q&A, and the raise hand function.
Its $360/month edition allows you to host webinars with up to 3000 attendees.
8. Airmeet
Airmeet is a virtual events platform where you can host webinars. The software emphasizes giving you the power to run and monetize your events while keeping your audience engaged. Airmeet has a free social webinar plan that is suitable if you want to try out the platform first before committing to one.
In this plan, you will be able to host webinars with up to 100 registrants monthly. You'll also be able to record webinars and have access to features such as webinar recordings, ticketing, chat, Q&S, polls, and speed networking.
The next plan is the Social Webinar plan which starts at $99/month with additional features like event analytics, custom registration forms, and on-demand replays.
9. Dreamcast
Dreamcast is a virtual event platform that offers highly customizable and interactive solutions. It comes in 3 plans: Basic, Lite, and Pro, with a free trial for each plan. This means you'll be able to try the features of the more premium plans before committing!
In the Basic plan, you'll be able to enjoy features such as auto mailers for confirmations and event reminders, event analytics, a virtual conference hall/auditorium, a login registration page with a countdown timer, and a server that can accommodate up to 1000 pax.
The Lite plan offers the above, and more features like a welcome video, lobby and a networking lounge, while the Pro plan offers all the features mentioned so far, as well as an exhibition area with 15 virtual booths, a resource center, and archiving of the event for up to 7 days after the event.
10. GoBrunch

GoBrunch is a versatile webinar software that does not require any installation. It offers 4 price points: Free, Gourmet ($11.99/month), Prime Chef ($35.99/month), and Enterprise (price undisclosed).
The free trial lets you host unlimited webinars with no time limit for up to 120 participants per event. In addition to basic features such as screen sharing, webinar recording, and breakout rooms, GoBrunch also offers amazing virtual room layouts, full moderation controls for mics and cams, and up to 120 simultaneous circle cams.
Conclusion
We hope this article has helped you to shortlist a few free webinar software to try out before you commit and sign up for a subscription. At EventX, we know how important it is for our clients to try out the features before making a decision. As such, you may request a free demo or experience our platform as an attendee.
Frequently Asked Questions about free webinar software/ platforms
What is a webinar?
A webinar is a web seminar. It is an online meeting or presentation held via the Internet in real time.
What are the benefits of hosting a webinar?
One of the biggest benefits of hosting a webinar is that it is easier for your target audience to attend as it is not located at a physical venue. Attendees will be able to attend webinars from their homes, a cafe, or a library, and they don't even have to be in the same country as the host!
This results in another benefit: a wider reach. Your target audiences are no longer limited or bounded by geographical locations as people from the other side of the world will still be able to attend your webinar.
What is the purpose of hosting webinars?
Webinars can be utilized to demonstrate how to use a product or service, educate your target audience on a given topic, and even generate leads. Different purposes may require different features, thus it is best to choose a webinar platform according to the purpose of your webinar.
Does all free webinar software come with webinar recording software?
This differs from software to software. Thus, it is best to find out and try out the features before you decide on a platform.
Interested in our solution?
Are you looking for a great one stop hybrid event solution for your virtual, physical or hybrid events?
You may want to have a chat with our event consultant.