BENEFITS
Virtual Product Displays Let You Show Off Your Stuff!
It's very likely that all of the exhibitors at your virtual events will want an easy way to display their products.

Fortunately, the EventX platform virtual product display provides a swiftly navigated marketplace for brands to display their offerings.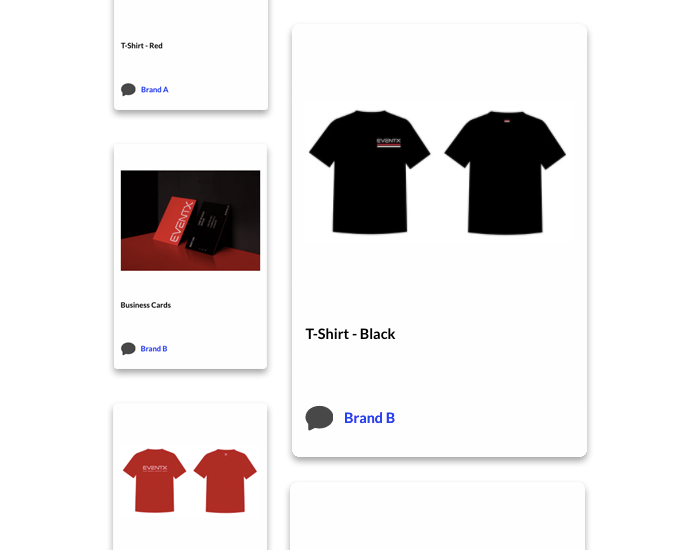 A Clear Product Display
Products are shown in a simple gallery-style interface. Individual products can be recognized by users at a glance, with images and brand tags being clearly identifiable.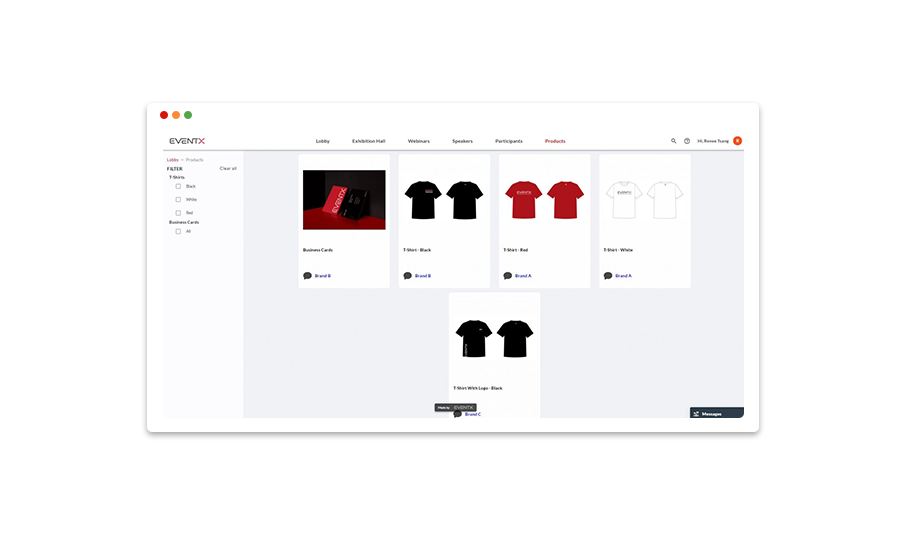 Simple Virtual Product Display Navigation
Locating a specific product is incredibly simple using EventX's virtual product display, where finding an item can be much faster than when browsing a physical shopfront.
Any item can be found within moments by a user if they type a query into the EventX universal search function. What's more, attendees can narrow down the list of items on display by selecting filters and choosing one or more categories.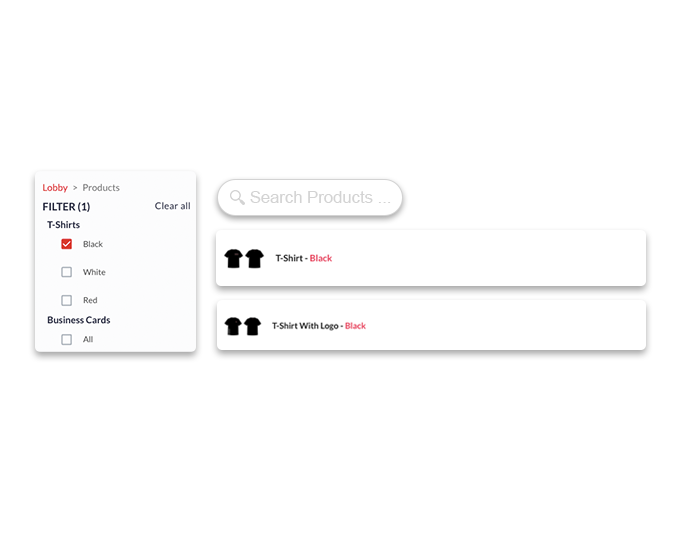 Engaging Virtual Product Display Entries
Exhibitors can customize product entries with as much detail as they could possibly want!

In addition to text descriptions, the product details screen allows exhibitors to upload multiple images of their products and other multimedia elements such as videos.

What's more, if a user wants to explore more products from the same exhibitor, they can select the panel to dive right in.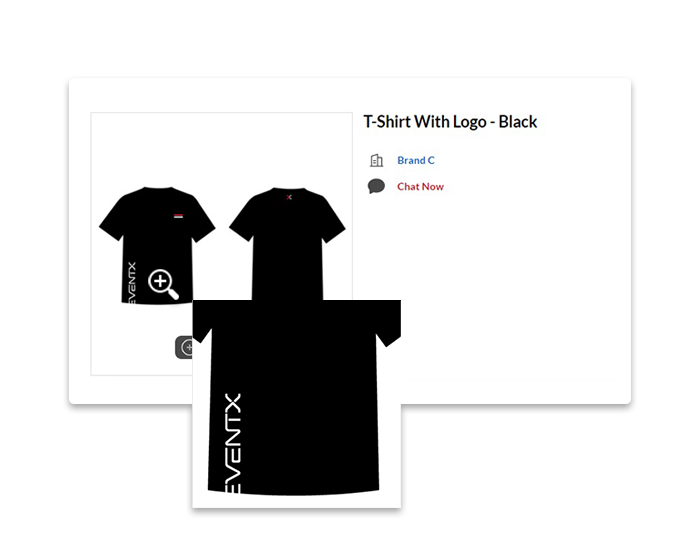 Chat with Virtual Product Display Vendors Directly
Does one of your attendees see something they like or want to know more about? Well, in that case, they can speak to an exhibitor about it directly!

Attendees can jump into a chat window for an instant conversation with an exhibitor or they can schedule a meeting with them for later with the schedule function!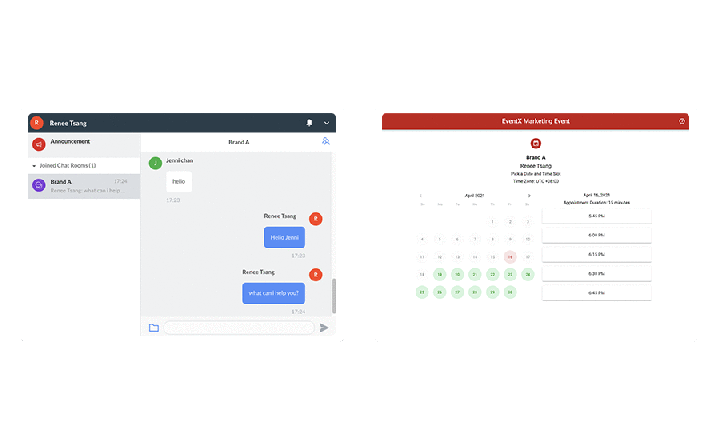 Want to setup your event in minutes?