Event Management Software
Full Virtual Event Solutions for Event Organizers
Those virtual events solutions are what you need to plan and execute your successful online event. Click here to discover a full set of virtual event solutions for your company.
---
The global pandemic of the COVID-19 has been impacting the live events industry. Hold on if you are thinking this is going to end your upcoming events. Don't panic; we are still affiliating you with a tech-savvy look. EventX has created a full suite of tools, tips and resources to help you gather your participants despite of the geographical distances. Through holding virtual events with us, distance is no longer a barrier for connecting people! Hereby, we'll introduce a full set of virtual event solutions for you.
How does virtual events differ from live events?
As its name implies, a virtual event will eliminate the during-event processes like live reception and check-in, name badges printing, or real-person networking. In lieu, virtual event tools will streamline these services online. At the same time, organizers and participants can still utilize the event app or tool to view real-time event information, exchange contact by scanning QR code or virtual business cards, interact with speakers through live polling or Q&A session or even do biz matching.
So, What to Do If I Want to Hold an Online Event?
If you haven't organized a virtual event before, you may run out of ideas on how to engage your attendees or adapt to a new conference tool. Hence, we would like to provide some tips so that you can put your mind at ease.
Re-define your goal of virtual event so that you'll never deviate from your event aim
Set a clear timeline for each part of your event to have a better time management
Specify the guidelines on how to raise engagement or business returns
List out the things you may need for a virtual event:
Registration page
Ticketing & payment
Virtual Events Tools setup
Manage your attendees
Attendees engaging flow setup
Pre-event rehearsal with speakers & your team
In-event technical support and facilitation
Post event report services
Full Solutions for Holding Various Online Events
Now, you might be concerned about which virtual event tool you should pick from a bunch of search results in Google. Read the following recommendations to find the one who fits you out.
Data Import
Registration Form
RSVP
Ticket Payment Collection (including HKD & RMB)
Notification Email & SMS
Attendee Management
Holding small-sized single-way webinars with 20-50 people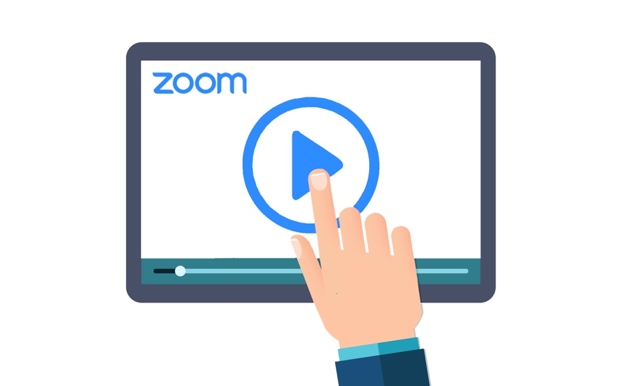 You may try using Zoom which is popular in Hong Kong recently. They have an easy Users' Interface (UI) and user-friendly buttons for beginners. Their free version even allows users hold meetings up to 40 minutes with 100 attendees. For Zoom's maximum support, it is up to 10,000+ attendees and 100 videos at the same time.
Holding large-sized single-way webinars with 1,000+ people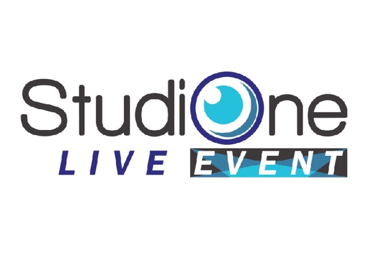 You can use Studio One, which is a live-streaming tool with a high-quality crew, and they can hold 1,000 participants or even more traffic. Again, easy Users' Interface (UI) and setup process make it user-friendly to beginners. They also support live polling and Q&A session.
Holding medium-sized multi-networking webinars with 50-300 people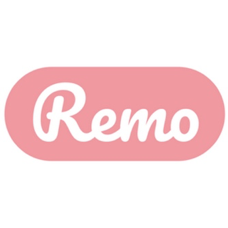 You may try to use Remo which supports 3-in-1 feature with "Webinar + Networking + Booths". They simulate physical events which enable people to network, access content and listen to speakers. Through chat tools, speakers can also connect with the audience in real-time. Their maximum hold is up to 1,000 attendees. Functions including share screen, Q&A upvote, raise hand in Webinar mode are also supported.
Holding virtual expo/conference/exhibition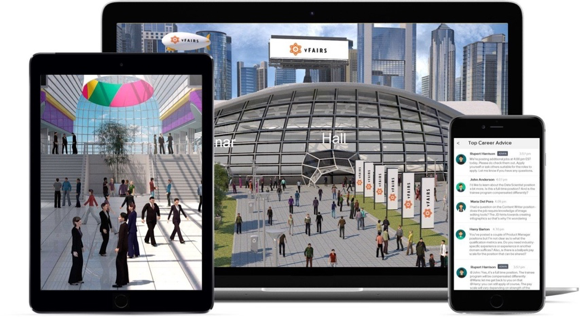 You can use vFairs which simulates physical event halls for attending webinars and participants can literally see the booths, virtual lobby and virtual information center! Speakers can connect with the audience in real-time by using chat tools. They have user-friendly web-app and devices too.
Get Ready to Organize Your Own Virtual Event with EventX?